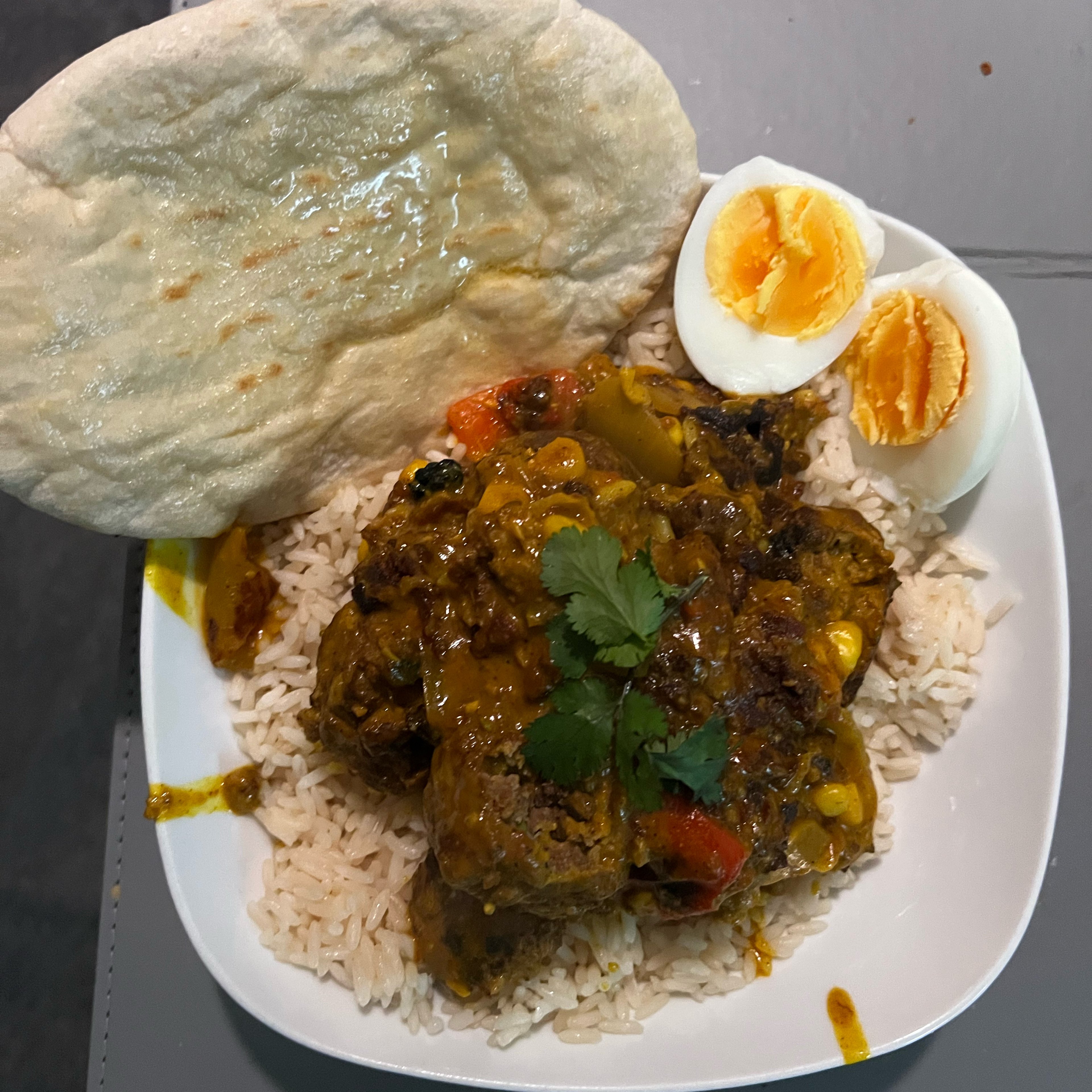 Chinese-Style Curry Sauce with Meatballs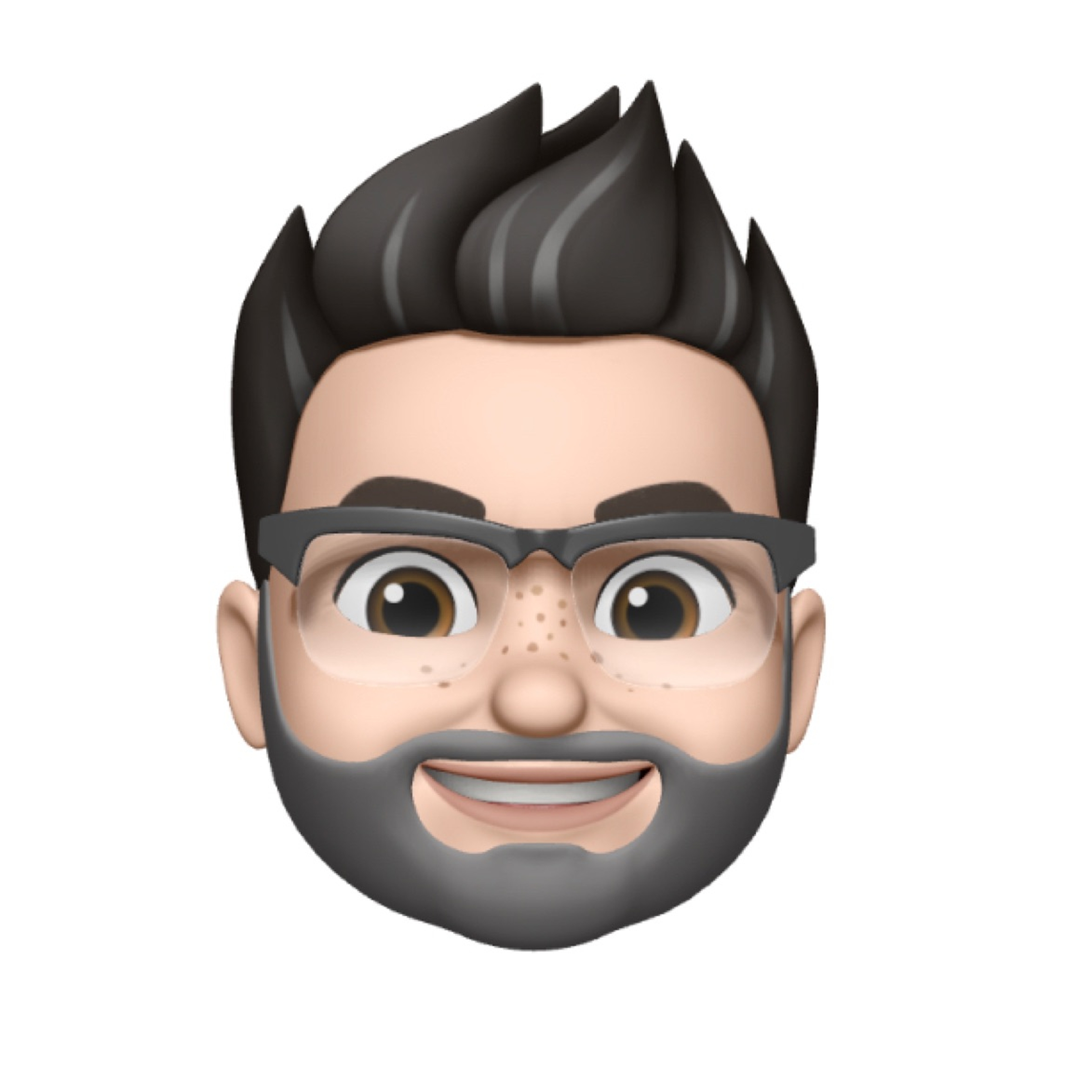 "This Chinese-style curry with juicy meatballs makes a great comforting dinner. Serve with rice for a lighter dinner."
Ingredients
Chinese five-spice powder
chili flakes (for serving)
pita breads (for serving)
Utensils
bowl, frying pan, tongs
Step 1/ 13

250 g

Minced beef

½ tbsp

soy sauce

½ tsp

ginger

½ clove

garlic

1

scallions

½

egg

1½ tbsp

panko breadcrumbs

½ pinch

pepper

Mince the garlic and finely chop the scallions. Add all of the meatballs ingredients to a large bowl and mix together until just combined.

Step 2/ 13

Form into walnut-sized balls (you should get 20 from the mixture)

Step 3/ 13

Heat the oil in a large frying pan.

Step 4/ 13

Place the meatballs in the pan and cook on a medium-high heat, turning regularly (turn carefully using tongs to prevent the meatballs breaking up) until browned all over - this should take about 6-8 minutes.

Step 5/ 13

Remove the meatballs from the pan and place on a warm plate whilst you make the Chinese takeaway-style curry sauce.

Step 6/ 13

¾ tsp

ground turmeric

¾ tsp

Chinese five-spice powder

1 cloves

garlic

To make the sauce, add the turmeric, Chinese five-spice, curry powder and minced garlic into the same pan and cook for 2-3 minutes until the spices start to release their fragrance.

Step 7/ 13

105 ml

chicken stock

105 ml

beef stock

105 ml

whole milk

Add the chicken, beef stocks and milk to the pan.

Step 8/ 13

Stir everything together then add the meatballs back into the pan.

Step 9/ 13

Bring to the boil, then turn down the heat and simmer for 10 minutes, turning the meatballs occasionally.

Step 10/ 13

½

onion

½

red bell pepper

Chop the onion and pepper into large chunks then add them to the pan and simmer for a further 5 minutes (you want them to be warmed through, but to still retain their crunch).

Step 11/ 13

1½ tsp

sugar

1 tsp

lime juice

Stir through half the sugar and half the lime juice, then taste. Add more if needed.

Step 12/ 13

½ tbsp

cornflour

1 tbsp

water

Mix the cornflour and water together to make a slurry, then add to the pan to thicken. Taste and add the remaining the lime juice and sugar if needed).

Step 13/ 13

rice (for serving)

cilantro (for serving)

chili flakes (for serving)

2

pita breads (for serving)

2

boiled egg

Serve the curry with boiled rice and hard (or soft) boiled eggs. Top with fresh coriander and chilli flakes. Serve with warm pitta breads.

Enjoy your meal!
More delicious ideas for you