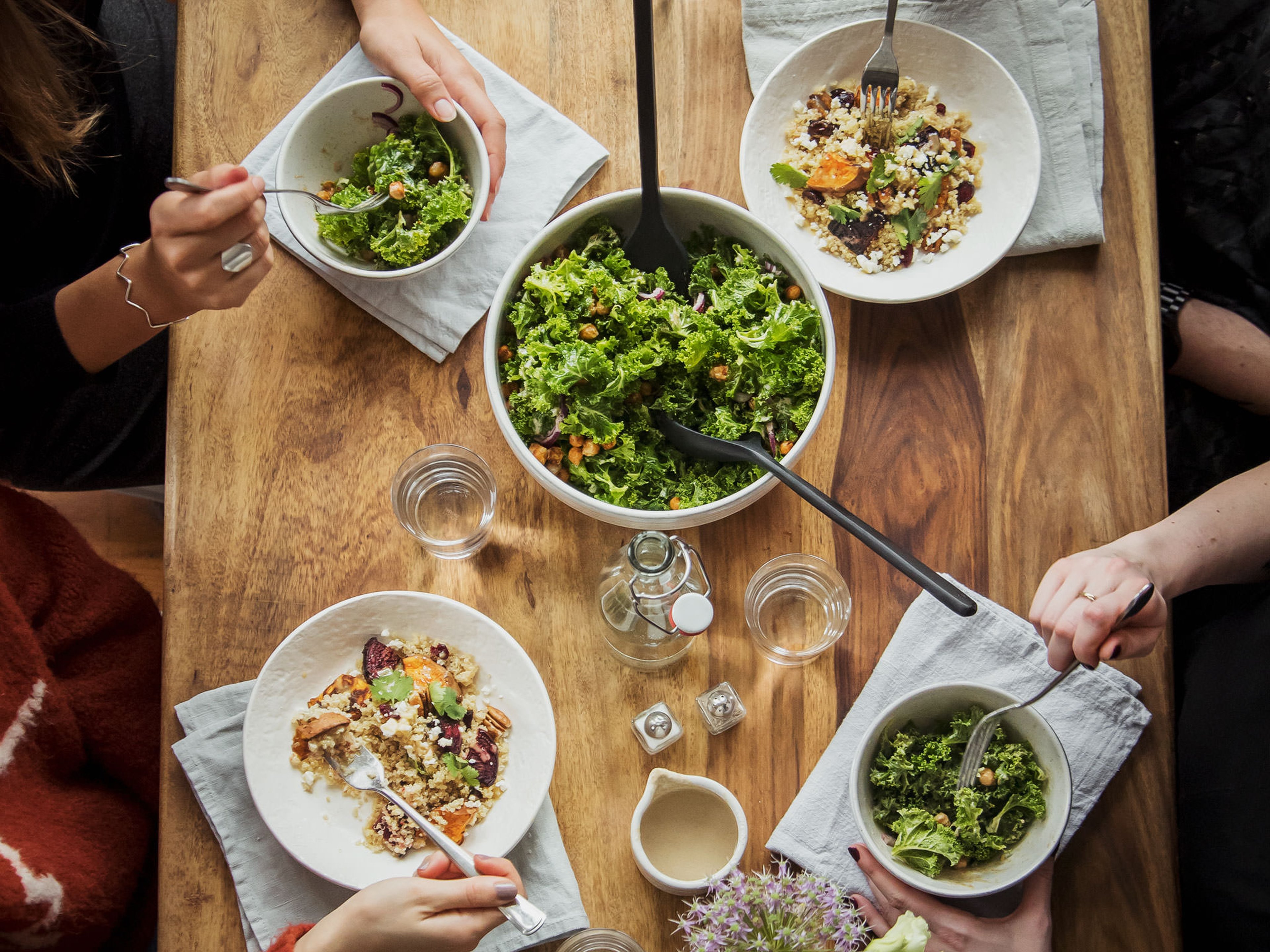 No More Soggy, Unsatisfying Salad
5 steps for throwing together a better bowl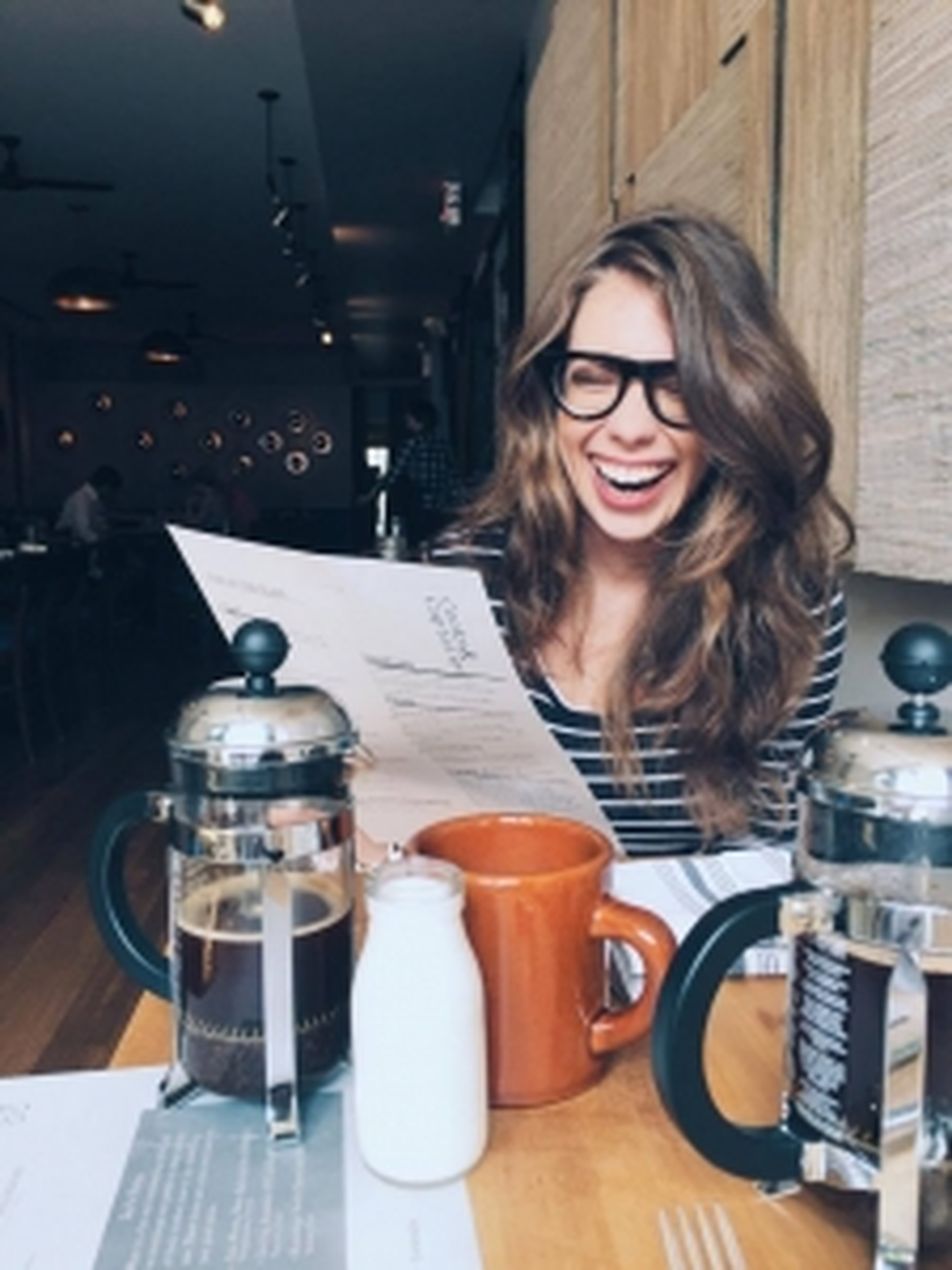 We've all seen it: The meme of a woman laughing hysterically with a bowl of salad in hand. It's your average iceberg lettuce salad with a few token tomatoes, otherwise known as the epitome of a thrown-together desk lunch. But fear not—by avoiding a few common mistakes your salads can be anything but boring. It all starts with choosing a mix of nutrient rich greens (drop the iceberg lettuce!) and adding your favorite proteins and complex carbs to offer a variety of textures, flavors, and colors that will keep your blood sugar stable, stomach full and your desk life more vibrant.
1. A weak salad base
Filling your salad out with lettuce types lacking in nutrients like calcium, magnesium, and vitamins A and C just doesn't make sense—especially with all the delicious leafy options out there. Substituting less nutrient-rich greens like iceberg or romaine for the likes of kale, spinach, arugula and watercress not only adds variety in flavor, but a real health kick—as these greens are packed with vitamins and minerals, as well as things like fiber, manganese, and folate. Try our Kale Salad with Spicy Chickpeas to see what a hearty green can do.
Kale salad with spicy chickpeas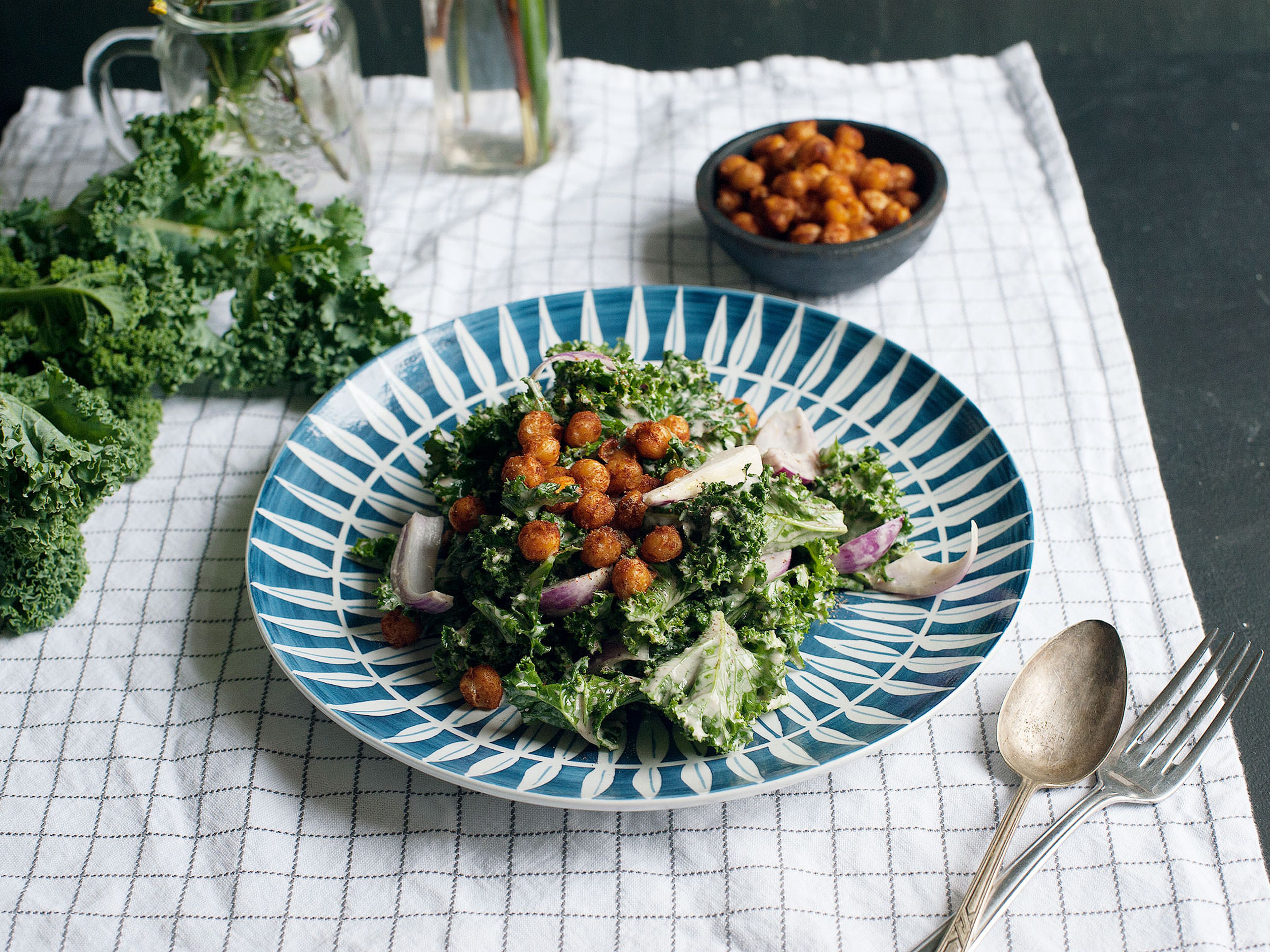 → Go to recipe
2. No Protein
If you're going to have salad as a main, then you need to pack it with some protein to keep you satiated and energized. I like to use salads as a vehicle for any leftover meats or proteins (like tempeh, hard-boiled eggs, beans, or tofu) from the evening before, portioning it out to top tomorrow's lunch. If you're a pro meal-planner, you could always plan to prepare extra meats and proteins specifically to have as leftovers for your salads. Our Summer Salad with Steak and Nectarine is a perfect pairing.
Summer salad with steak and nectarine
→ Go to recipe
3. Store Bought Dressing
Salad dressings and vinaigrettes marry all of the components together, making a bowl full of bits and pieces into a cohesive meal. Dressings add pops of flavor, whether heat, acid, or even a touch of sweetness, to balance everything out. Unfortunately, many dressings can be full of fat and sugar, adding tons of unwanted calories and masking the natural flavors otherwise found in the salad. Making your own refreshing and tasty (not to mention healthier) salad dressings at home is simple— and requires just a few of your pantry staples. May we suggest this basic vinaigrette to start? It uses only four ingredients and works with just about every salad combination.
Basic mustard vinaigrette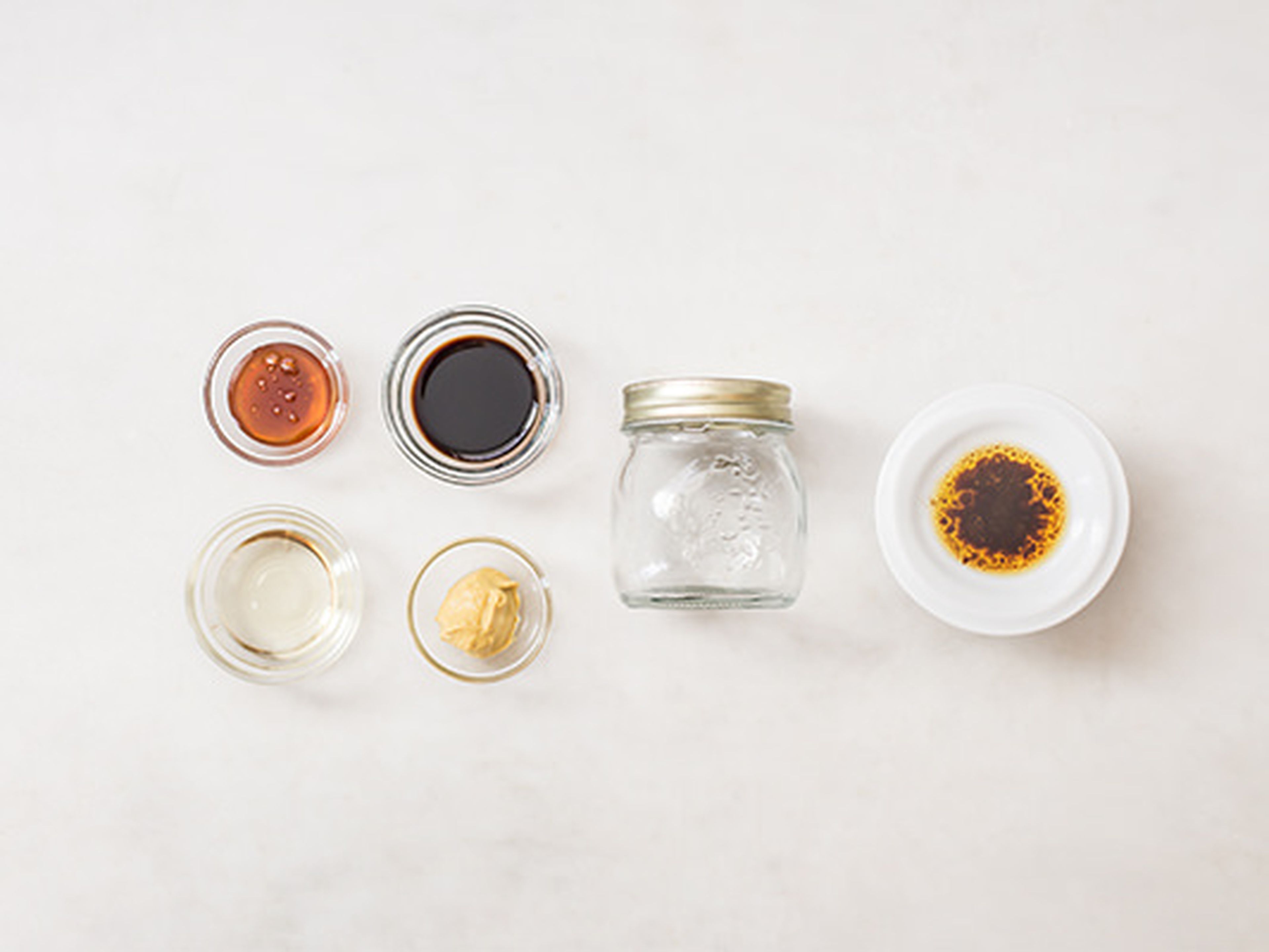 → Go to recipe
4. Unhealthy Toppings
Like a build-your-own sundae, a salad is practically a blank slate for toppings. Experiment with anything from crispy bacon, nectarine slices, crunchy caramelized nuts, to all types of shredded cheeses. Stay on the right track for a healthy, wholesome salad by leaning on roasted or steamed vegetables, toasted seeds, nuts, and herbs. The old adage "what grows together, goes together" is a good starting guide, so choose produce that is in season to find complimentary flavors. Try our Superfood Salad which is topped with walnuts, dried tomatoes, and chia seeds for added texture and flavor.
Superfood salad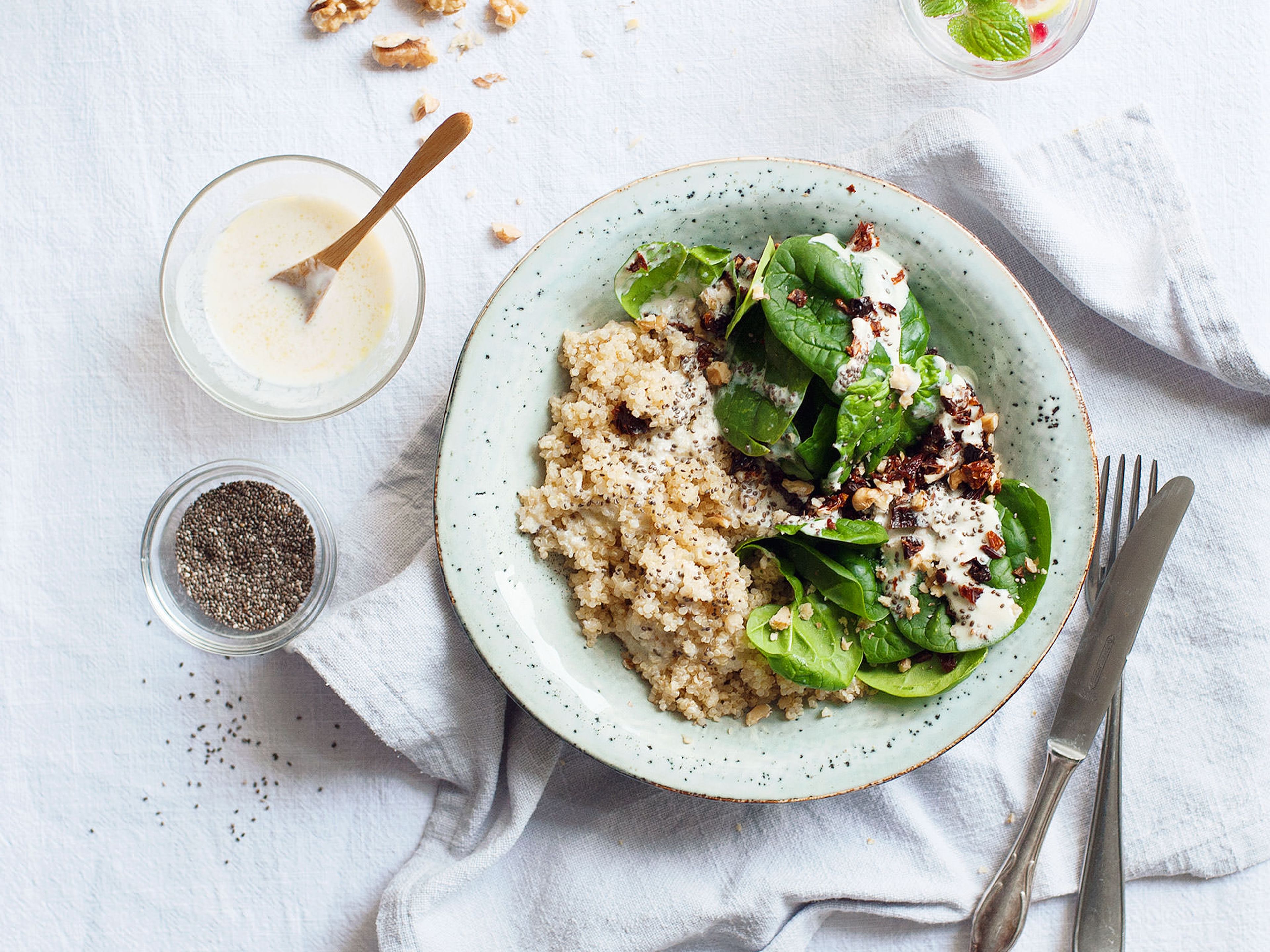 → Go to recipe
5. Skipping the starch
Another important (and often overlooked) component of a salad is the starch. Choosing complex carbohydrates like brown and wild rice, or ancient grains like quinoa and amaranth, adds a boost of extra protein, fiber, and fuel. Starchy vegetables like sweet potatoes, pumpkin, and squash will also act as complex carbohydrates, and when roasted and cooled make for a perfect salad topping. This quinoa salad with beetroot sweet potato and miso dressing combines the protein power of quinoa and sweet potato for a salad that's extra satisfying. 
Quinoa salad with beetroot, sweet potatoes, and miso dressing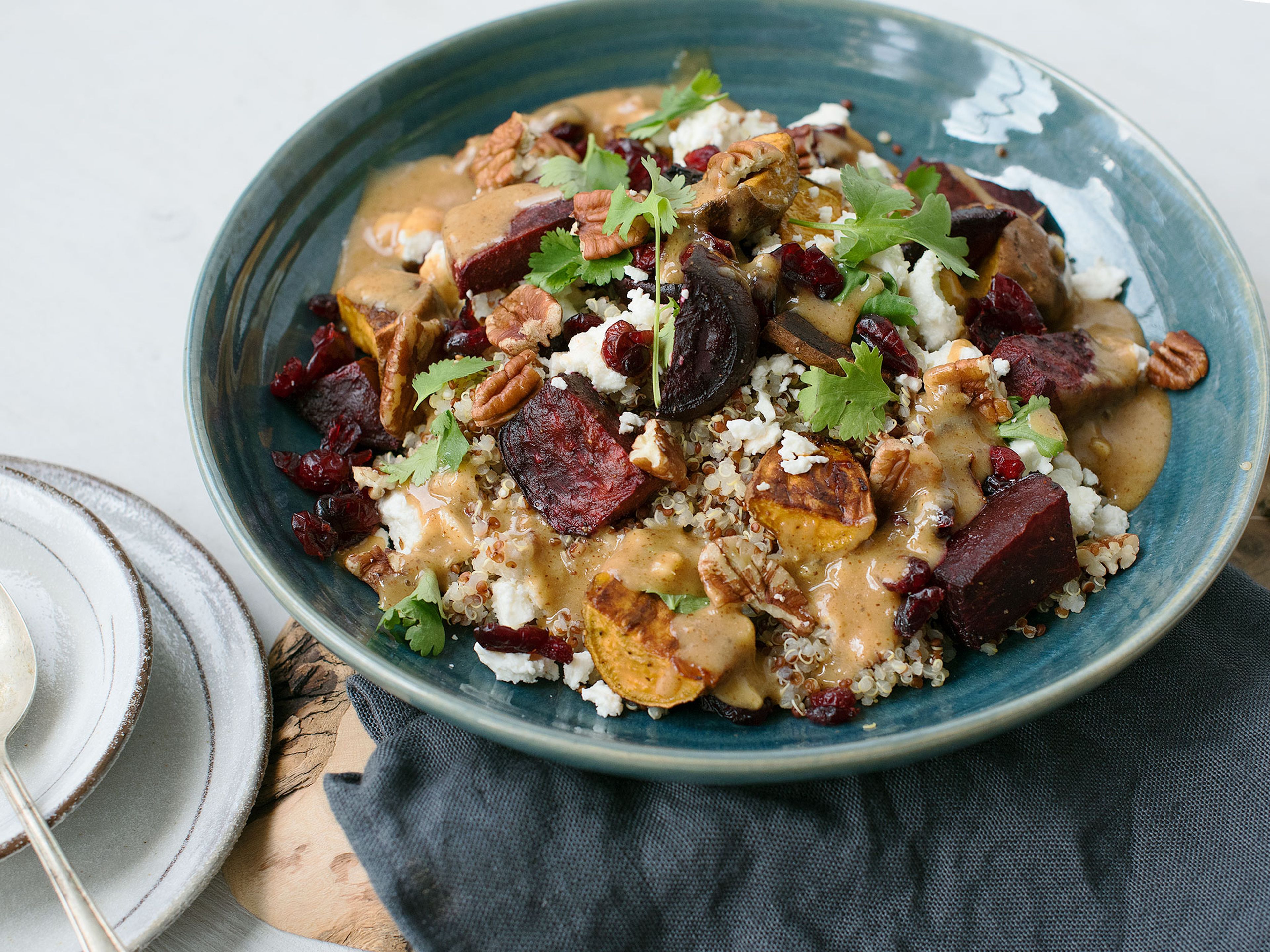 → Go to recipe
Share your favourite salad combinations with us below! What are the top salad mistakes you've made? Are there any more tricks you have up your sleeve? 
Published on April 1, 2018
More delicious ideas for you