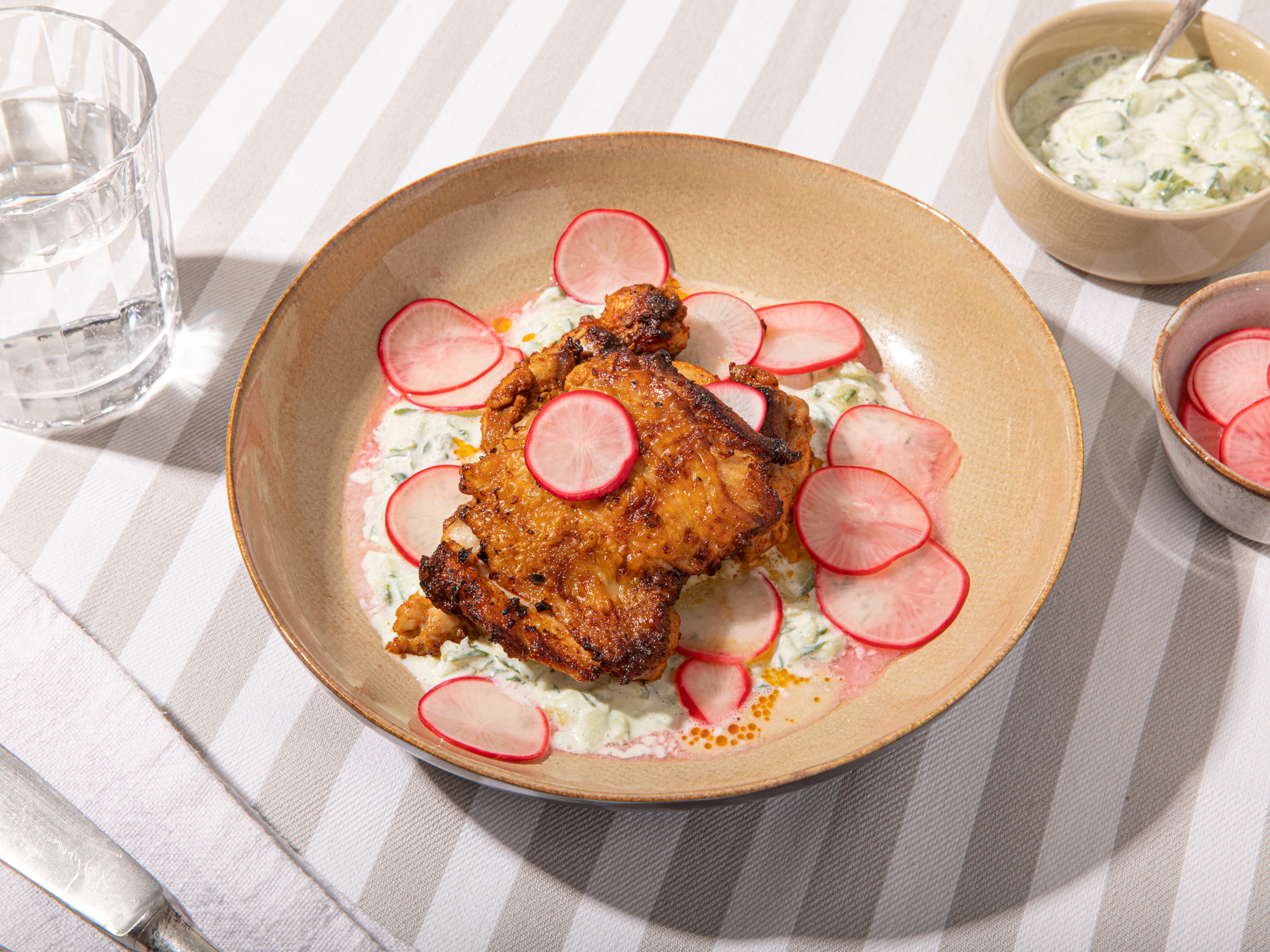 Make This Summery Chicken Dish with Minimal Ingredients, Maximum Flavor!
'dollopsism' shares a winning summer recipe from her lockdown diaries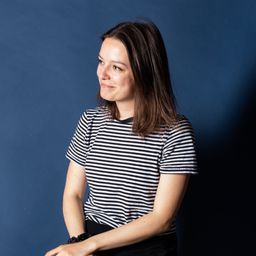 This article is part of "The Community Issue", our celebration of what brings us together: Food. We'll be giving you recipes that you asked for, highlighting some amazing recipes that you've shared, exploring what we've learned from each other here at KS, and so much more! Join us as we connect with each other through food this month and check out this link for an overview of all our latest stories and recipes from the issue. Don't forget to follow us on Instagram for behind the scenes, extra community content, and more!
The first thing I noticed were the colors. Which proves again how often we eat with our eyes. But then as I read through the recipe—the poetically named Chicken, Yoghurt, Cucumber, Radishes—I was struck by the attention that the author, dollopsism, paid to each of the few ingredients. But more on that later.
We know dollopsism, as she's known on Instagram, from our global community of home cooks. Driven to activity from the first lockdown last year, she's been sharing her simple, colorful dishes on her blog and on our app ever since. As to who she is, she'd like to remain anonymous, but did share that she's a teacher living in the UK who loves to eat well and eat widely. Perhaps her moniker "dollopsism" stems from the word solipsism— or "self centered"? It's true that many of us were forced into our own company during lockdown and it's also true that a dollop of this and that ingredient livens up the monotony of both a dish and our current times. We can only sit here and pontificate the meaning—and in the meantime, get stuck into her 'recipes from quarantine."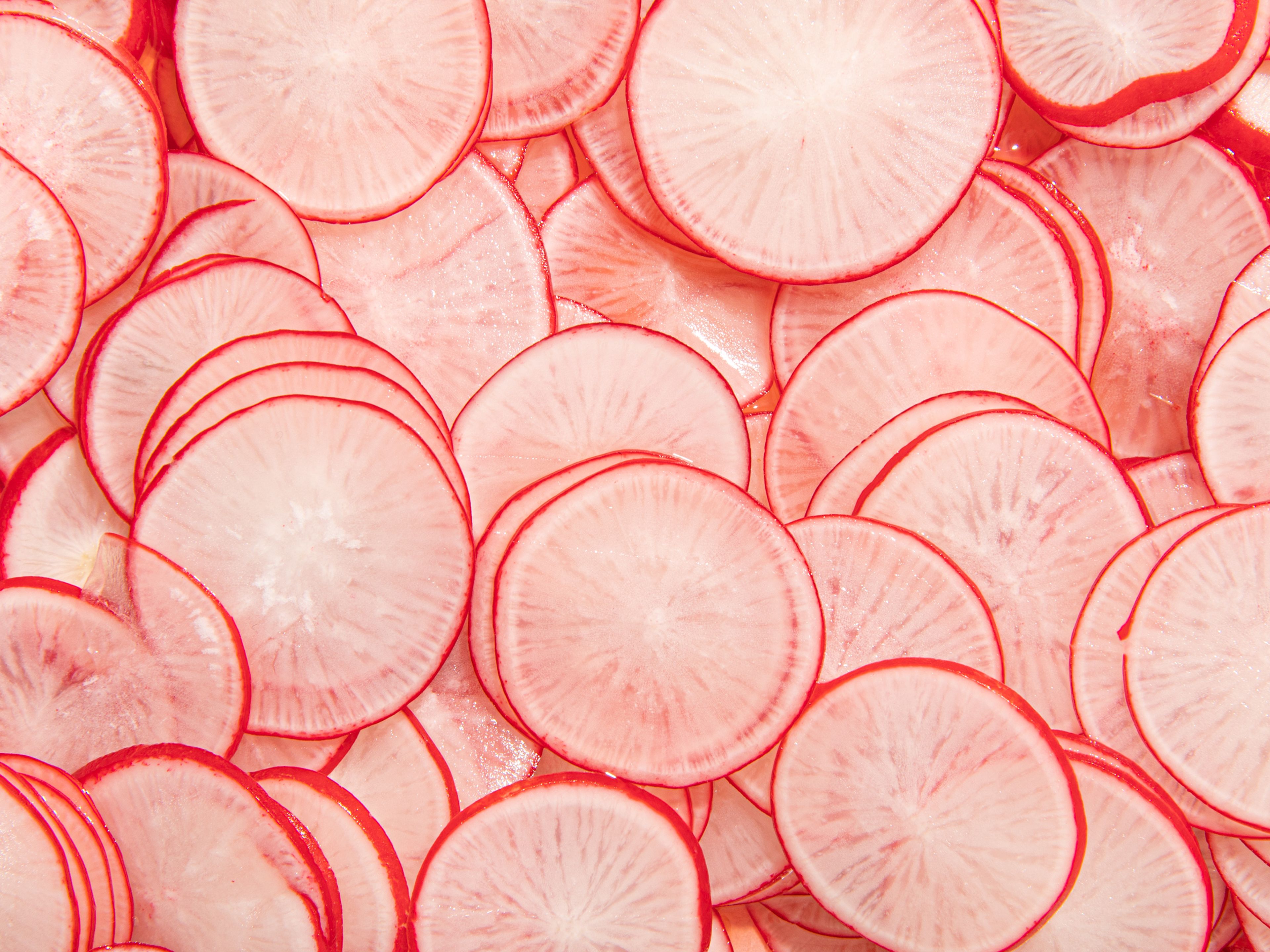 A colorful crowd-pleaser
But what I do know for sure: The recipe wowed everyone at KS who tried it. Our community manager Andreas, chef Hanna, and our photographer Eric were on set to capture—and taste—the recipe. The initial thoughts: "Can a simple dish surprise me?" moved on to, "I love the way each ingredient is treated in the recipe" and ended unanimously in this conclusion: "The marinade was so tasty! I didn't know lemon juice could make for such juicy, tender chicken!" "The spicy notes in the chicken are such a good contrast to the yogurt and radishes." Jenny, our project manager, who was passing by was lucky to pick up a portion. The verdict: "It was soooo good!"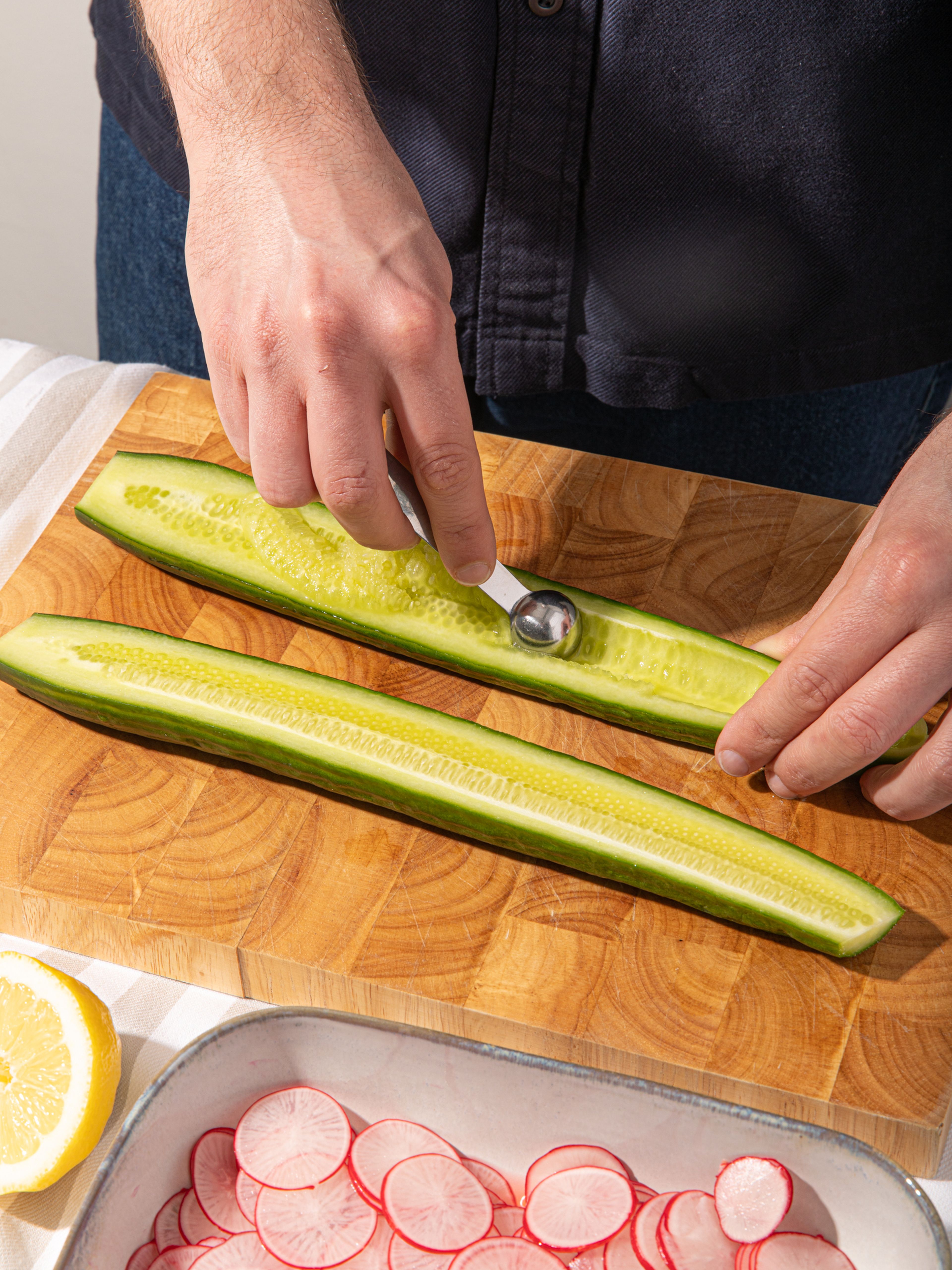 Treat your ingredients with care
For me, what makes the recipe is the time taken to get the most out of each ingredients:
—The chicken legs are marinated for at least 2 hrs. in a mixture of oil, water, lemon juice, chili and garlic. Once the chicken is seared on high-heat, the marinade helps the outside char and the inside stay juicy. "That smoky, charred note really takes a simple recipe to a new level!," says Andreas.
— The yogurt is mixed with grated cucumber, lemon juice, and salt to create a quick tzatziki, so to speak, and acts as a creamy and fresh base on the plate.
— The sharpness of the radishes is tempered by a quick brine made of vinegar, sugar and a little salt.
— Salting is done to personal taste, and in each step, creating a rounded finale.
With these few simple tricks, the single ingredients become a whole dish.
Take this recipe as your summer tip: Our team loved how fresh it was! The next time, we might serve it with bread, so no "dollops" of yoghurt are left behind.
Chicken, Yoghurt, Cucumber, Radishes.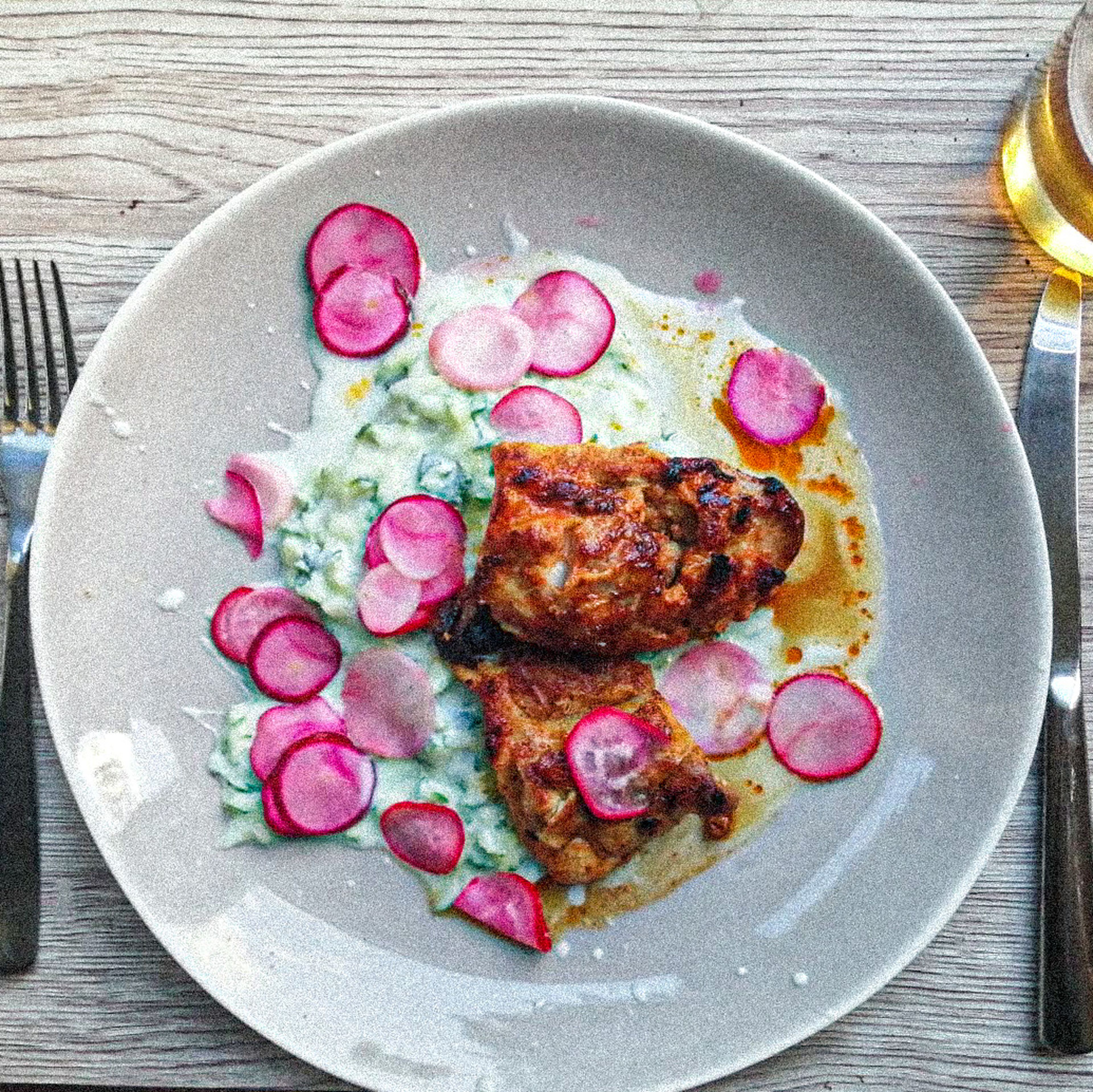 → Go to recipe
Do you have a recipe you'd love to share with our global community? May is all about how we can connect—globally and locally—across our international community, because good food unites us all. So upload your favorite recipe via our app or website; we can't wait!
Published on May 29, 2021
More delicious ideas for you