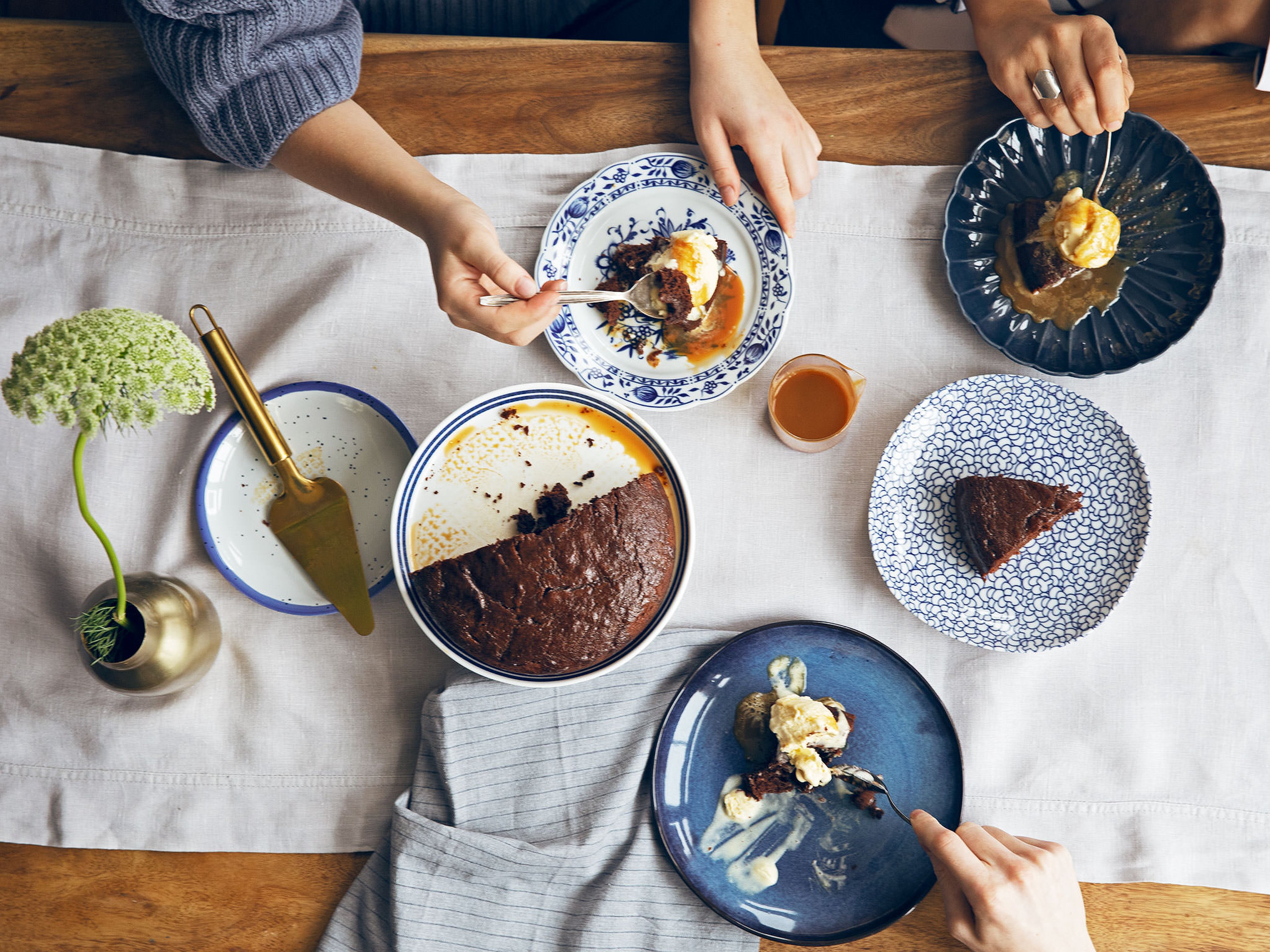 The Secrets to the Very Best Sticky Date Pudding
Here's our community pick of the week!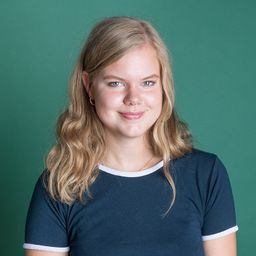 "What's for pudding?" has to be one of the most commonly asked questions in Britain. Today, the answer is our community member Aainaa's Sticky Date Pudding.
It could be argued that the sticky date pudding, or sticky toffee pudding is the mother of traditional desserts in the UK, perhaps rivaled only by the apple crumble or the bread and butter pudding. It's so-called 'invention' might only date back to the '60s or 70's, but for most of us, it's hard to imagine a time when it didn't exist.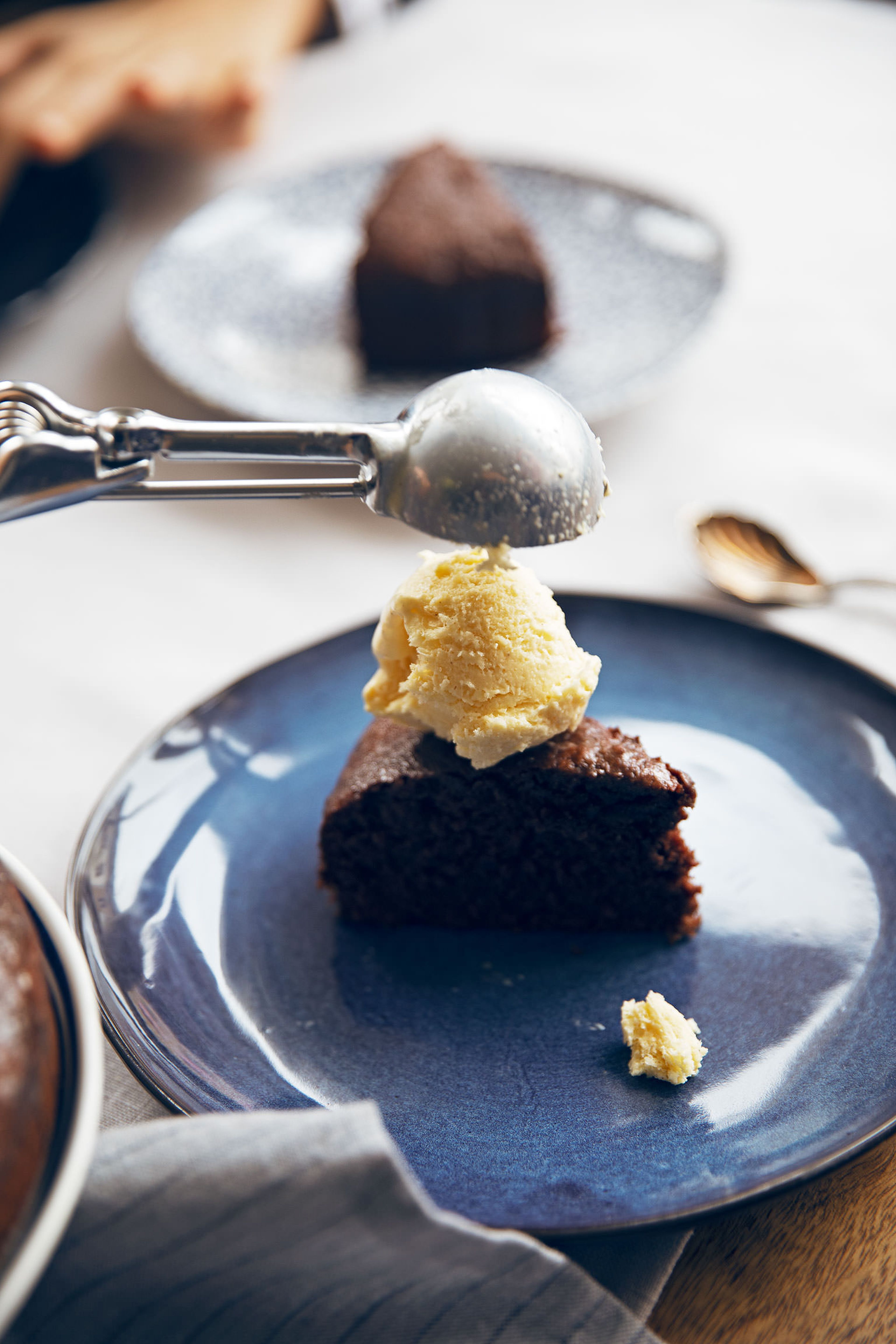 For me, this is the ultimate comfort food. My first winter in Berlin is making me reminisce about cold winters in Suffolk, England, in whose country pubs you will always find this rich gooey pudding, best enjoyed following an epic Sunday roast after a mammoth dog walk through the fields on a crisp, chilly day. You're probably thinking I couldn't sound more British.
But let's make sure we're on the same track here: The meaning of the word "pudding" can be a little complicated. While in the US pudding is, in effect, boiled vanilla custard, thickened with cornstarch, or indeed a sachet of powder that springs out of a mould, in the UK, the word pudding encompasses any cooked sweet dish you'll have for dessert.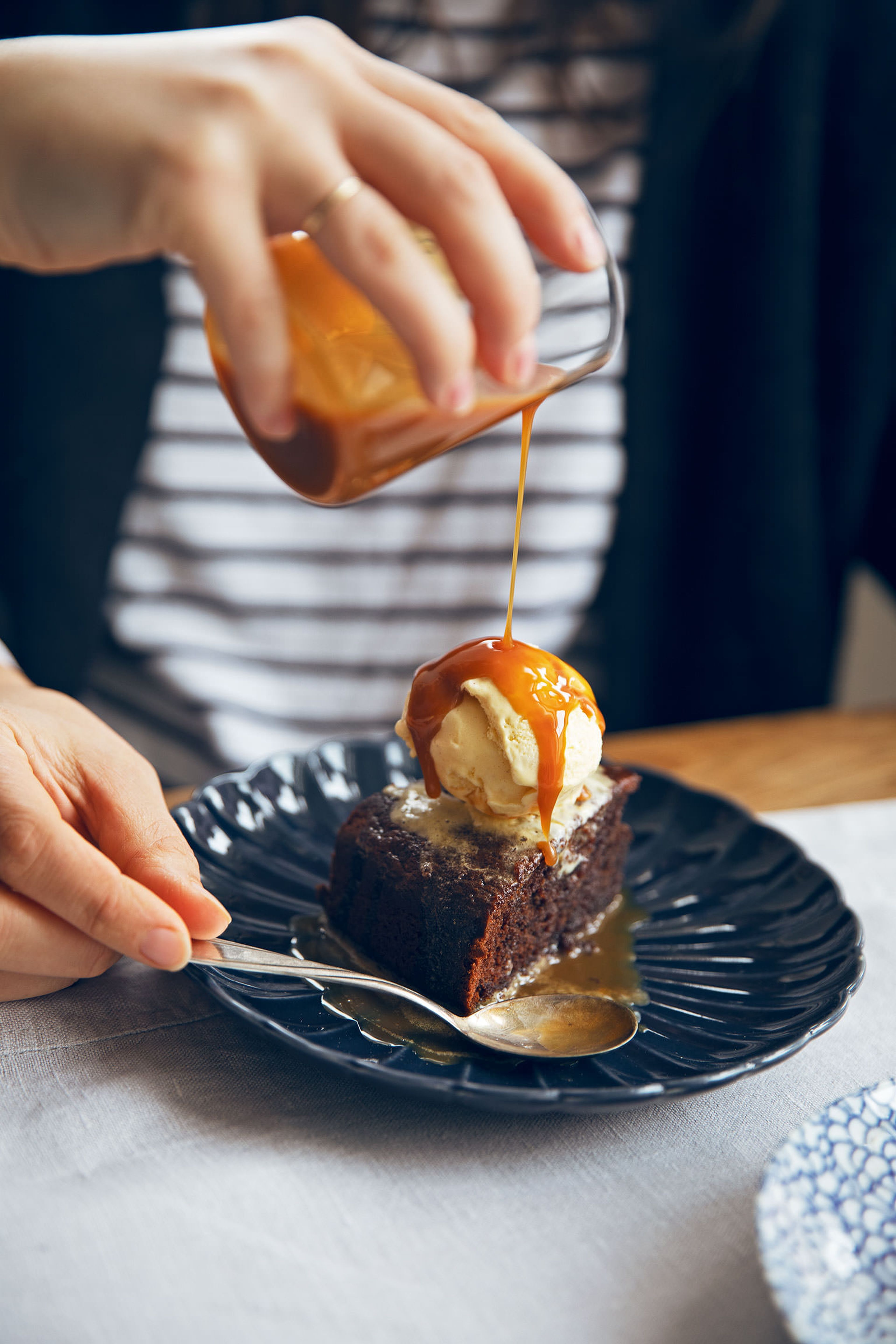 To make this legendary, fluffy-yet-moist pudding wherever in the world you are, you'll need to find some juicy dried dates—Medjools are my favourite. I like to call these nature's own soft caramel candies. These plump little gems deliver the most fabulous rich, sticky sweetness, brought to life by hydrating and heating. It's up to you how small you decide to cut them up. Some people like to be able to discern large pieces of date while for others a super smooth sponge is a must. Aainaa's recipe calls for fresh grated ginger, but you can swap in a pinch of grated cloves or cardamom depending on what you're feeling. To make a deeper and darker sticky toffee pudding, add 2 tablespoons of black treacle.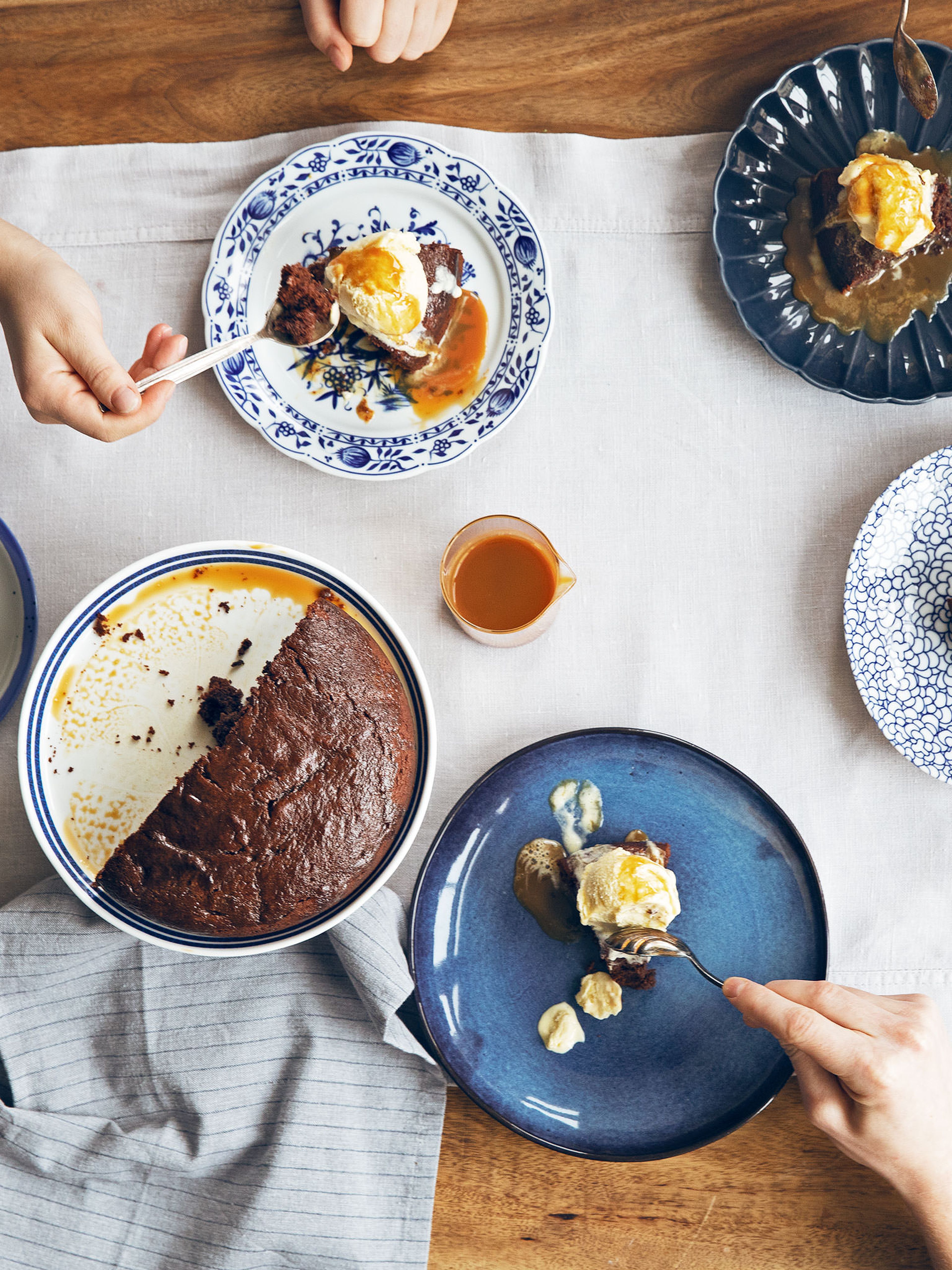 Now, onto the sauce. One does not suffice. This dessert is so highly esteemed that it deserves to be blanketed in both a rich toffee sauce (this is where things start getting even stickier) and either custard or vanilla ice cream. Take it one step further and use our Bourbon caramel sauce.
So now over to you: What's for pudding? Let us know in the comments!
Published on December 10, 2018
More delicious ideas for you