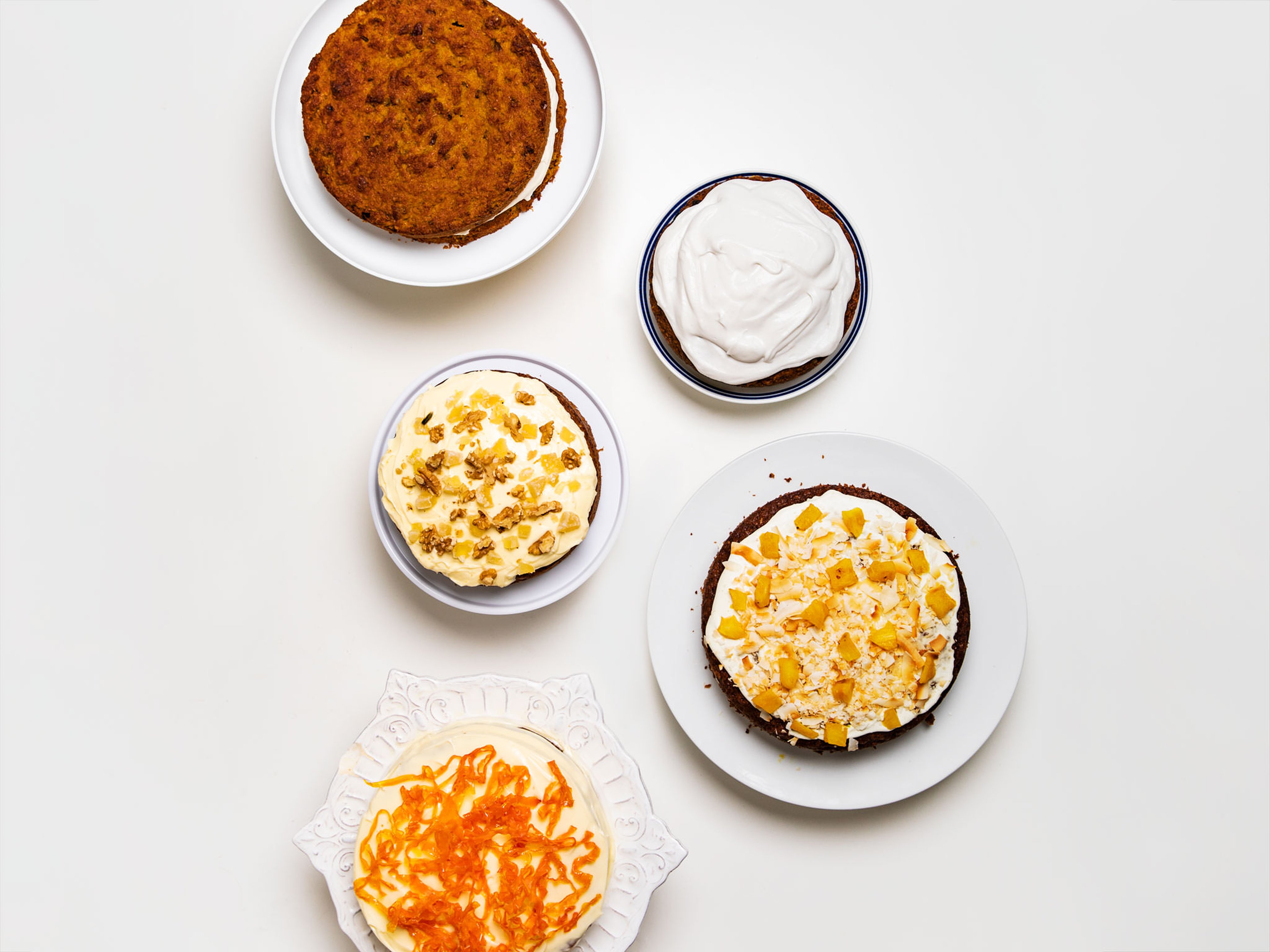 The Best-Ever, Only-Recipe-You'll-Ever-Need: Carrot Cake
We tested the 5 "best" recipes to find "the bestest"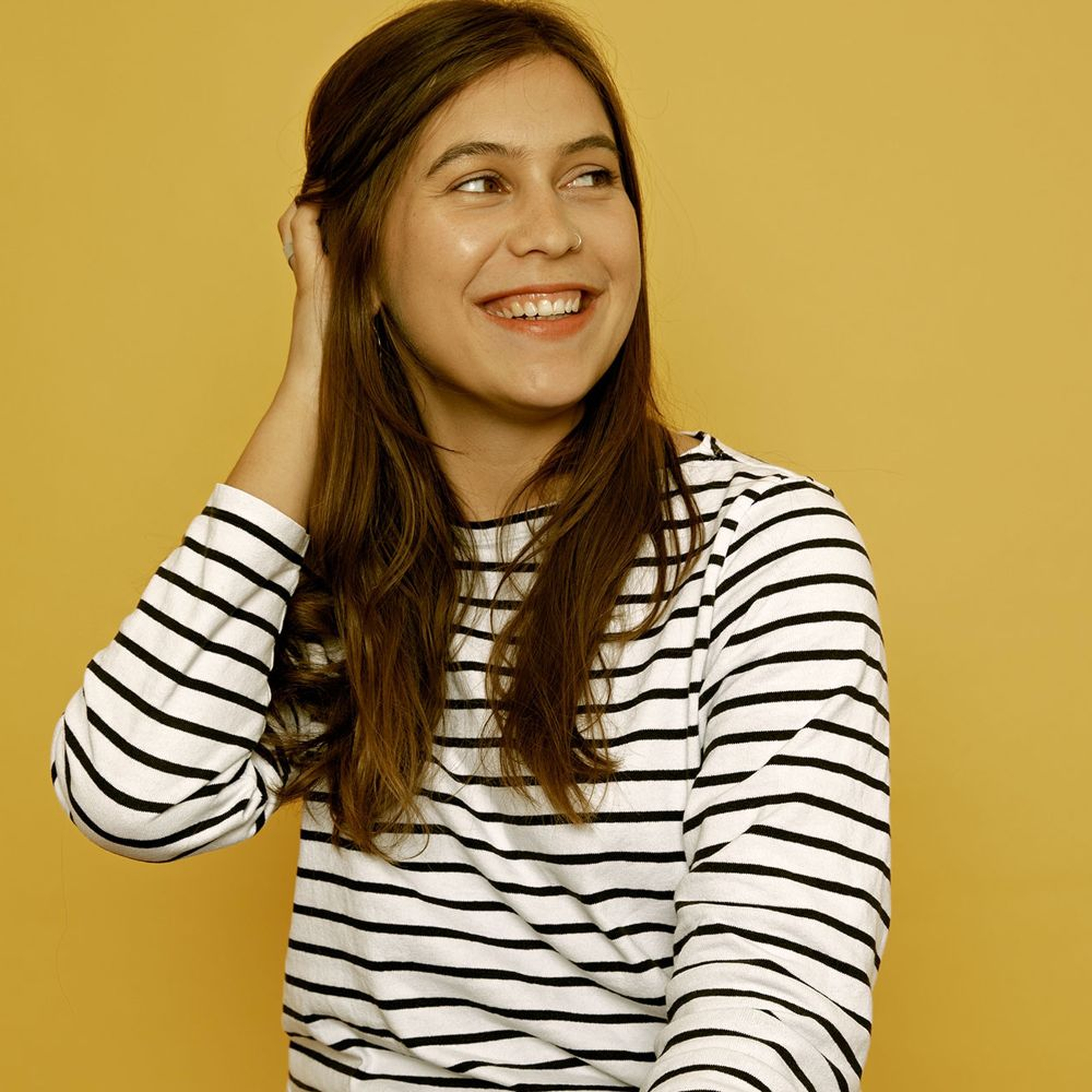 Every other month on Kitchen Stories, we investigate the best-ever recipe for classic dishes by putting the top 5 recipes from chefs and food blogs to the test. We prepare and serve them to our highly-qualified Kitchen Stories Eat Force and rank them to find the 'bestest' recipe. If you have a special request for the next best recipe, leave a comment underneath the article!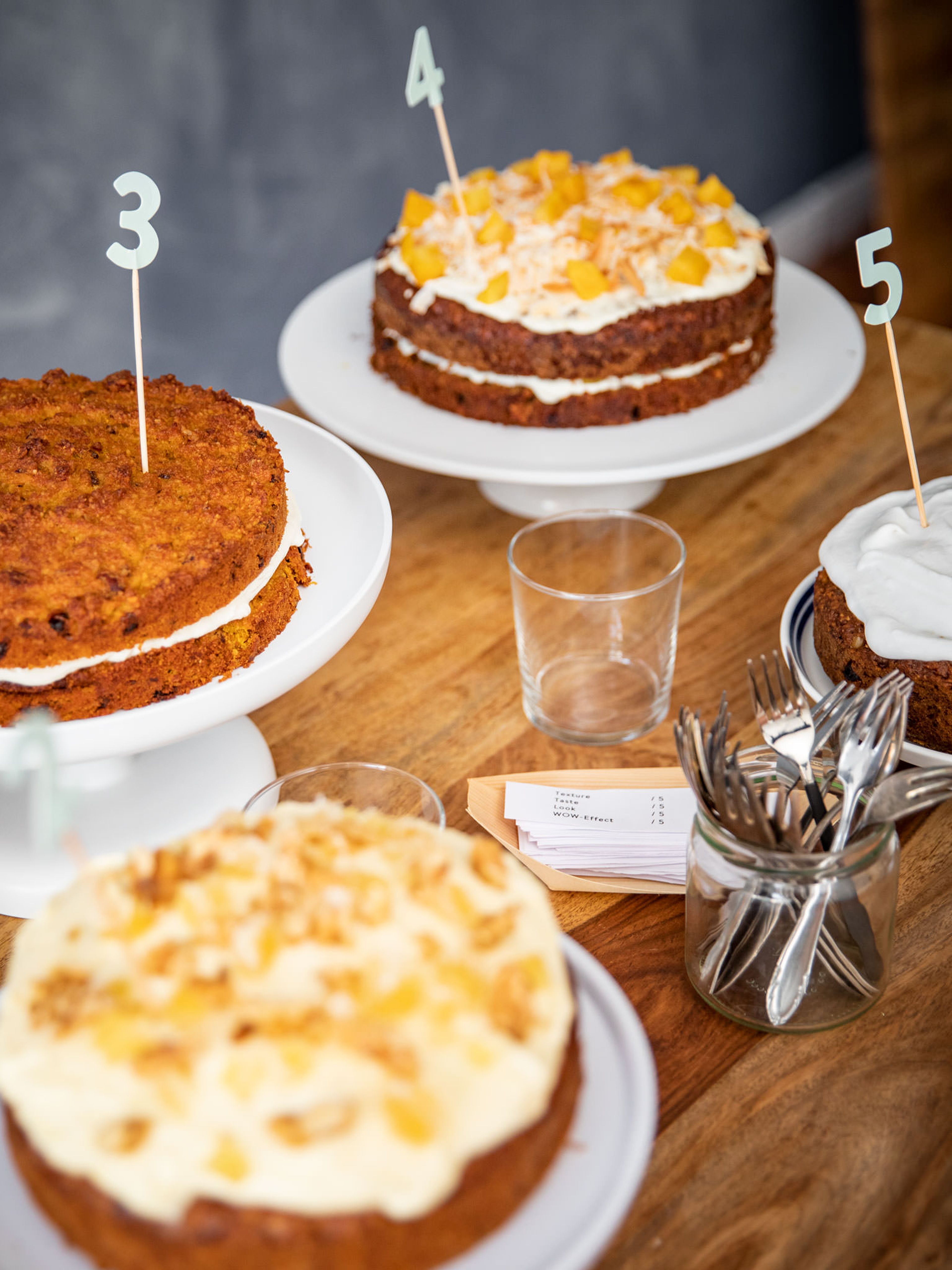 No one could accuse you of trying to sneak carrots into a carrot cake to better see in the dark—their presence, which adds a chewy texture, moisture, and sweetness is assertive and, for a vegetable, wholeheartedly welcome. True, you'll see sweet potatoes, zucchini, and beets in baked goods, but none has been quite so loved as a slice of carrot cake, in fact, the oldest record of a carrot cake recipe dates back to f1591, according to the UK's Carrot Museum.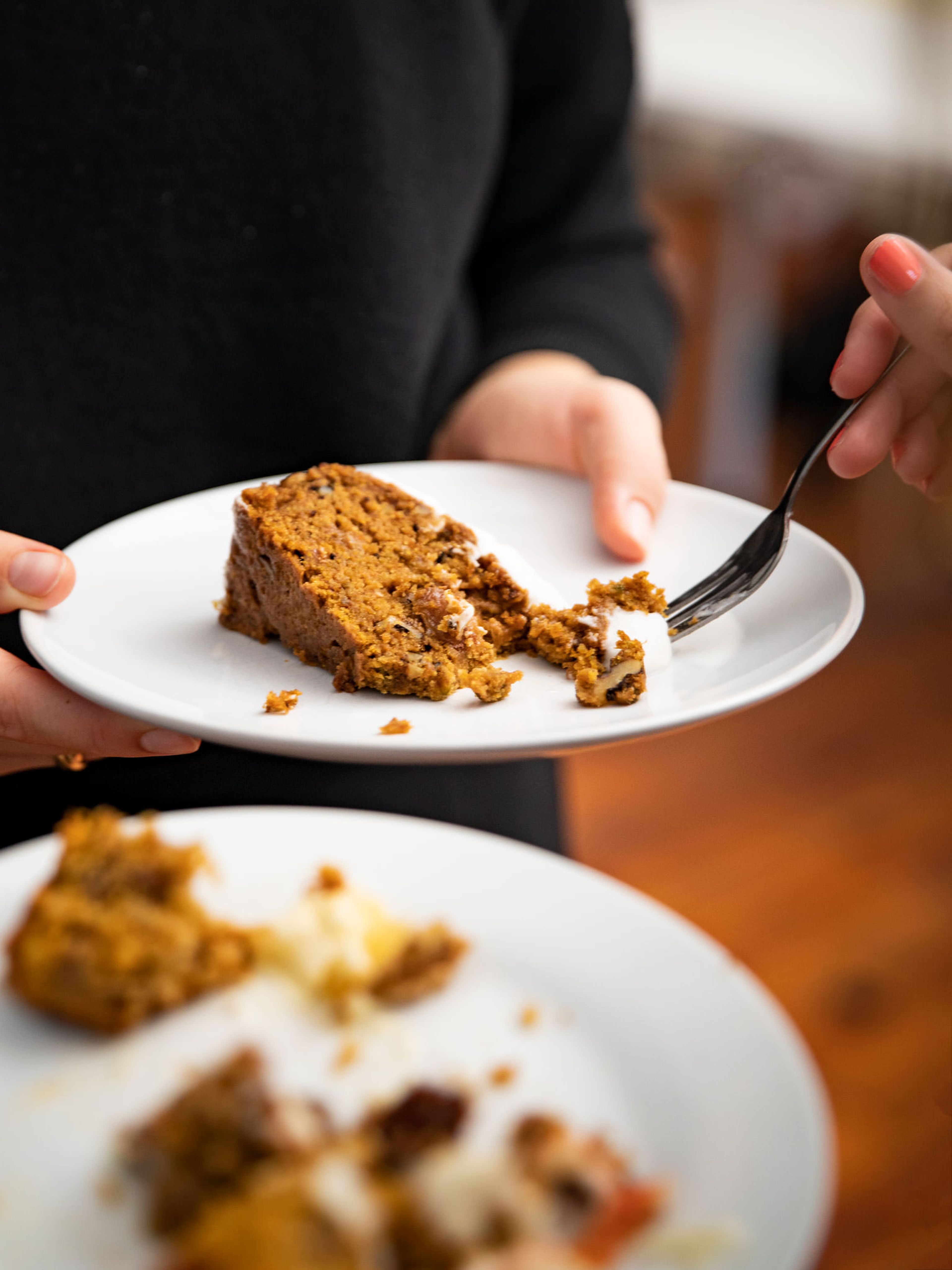 With this in mind, it figures that everyone has an opinion on carrot cake: whether there should or shouldn't be raisins, the ratio of cream cheese frosting to cake, if it should be a lofty, tiered affair or a simple loaf pan job, or whether to add pineapple. Well, we got to the heart of the matter and tested out 5 stellar carrot cake recipes, each different in their own way, and have the results from our very own Kitchen Stories tasting team.
The candidates
1.BA's Best Ever Carrot Cake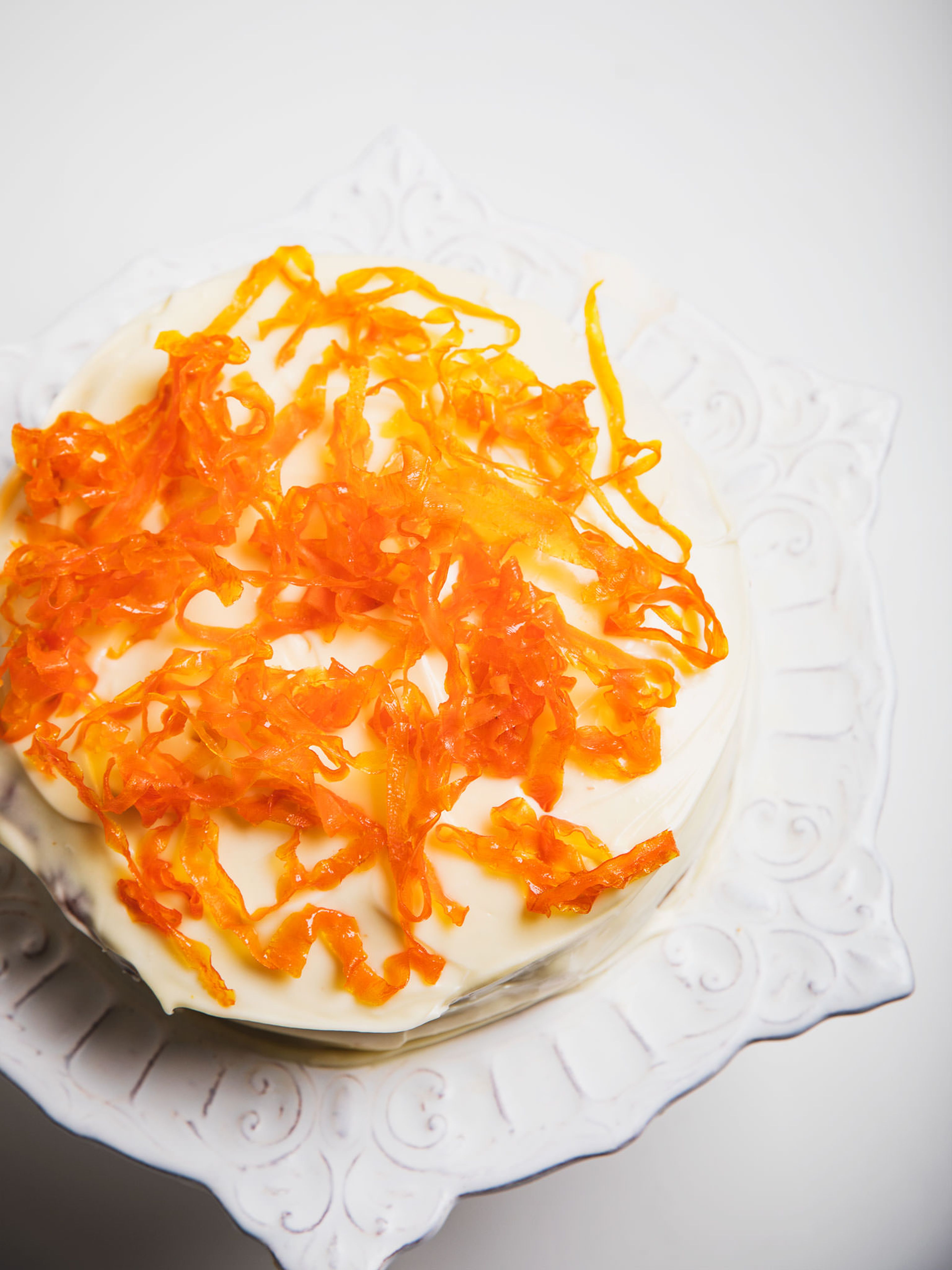 Choosing a Bon Appétit recipe over our consistent best-ever winner Martha Stewart was not without a little controversy. But their over-the-top approach was intriguing, packing almost all the variants of carrot cake fixings in a single recipe: rum soaked raisins, heaps of spices, buttermilk, and cream cheese frosting (I have to admit we were a little skeptical about the 4 cups of powdered sugar that went into the icing, but faithfully followed the recipe). It's also called the 'Best Ever' recipe, there just had to be truth in that...
2. Food 52 Super Moist Vegan Carrot Cake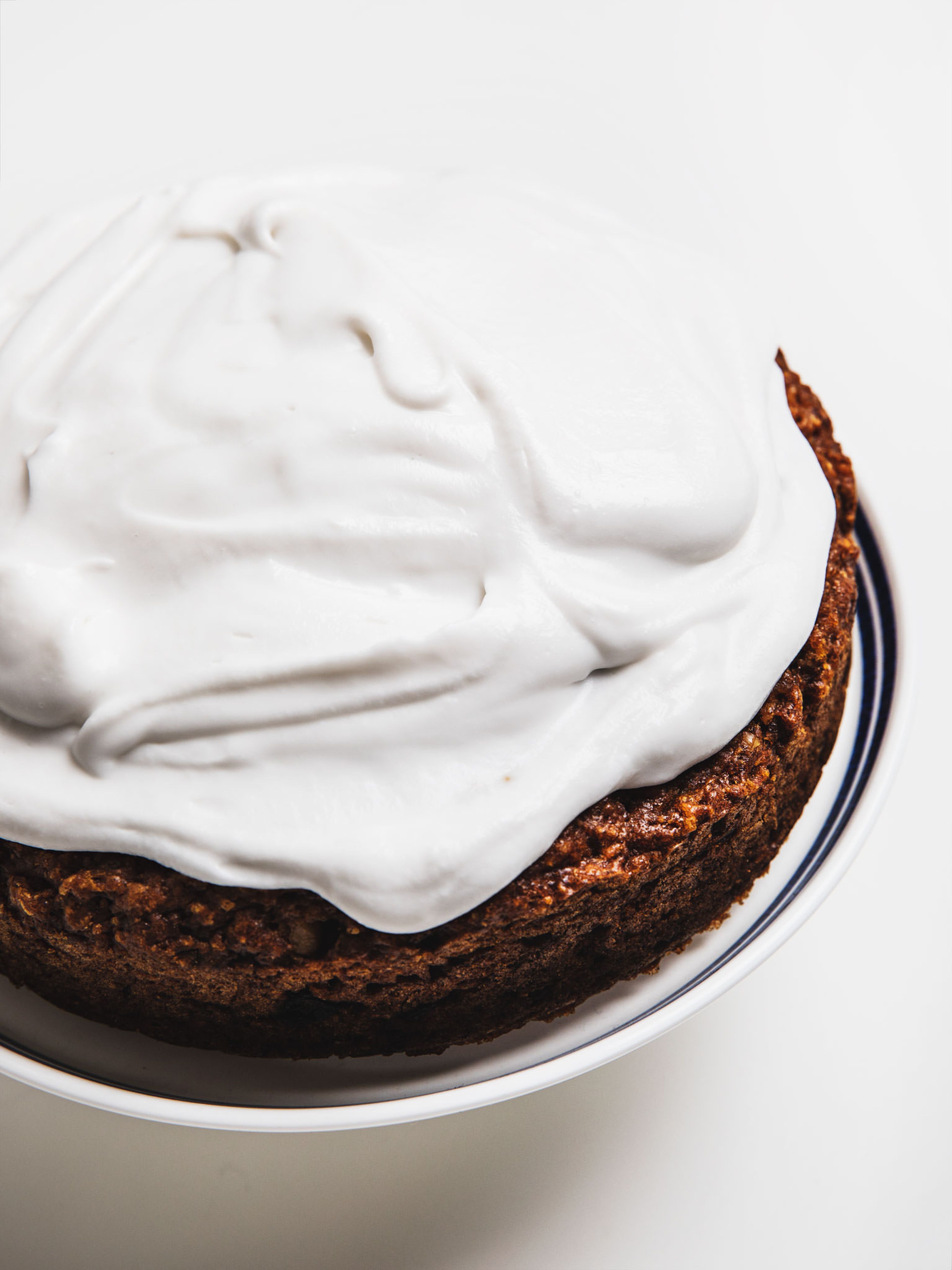 To truly test across the board of carrot cakes, we included Food52's vegan version of the classic made with flaxseeds instead of eggs, a good glug of oil for moisture, and coconut cream frosting. "I can't believe it's vegan!" tends to be the seal of approval for vegan desserts, but naturally, our tasting panel were none the wiser—at least until after their votes were cast. And then indeed, the phrase was thrown around.
3. Nigella Lawson's Ginger and Walnut Carrot Cake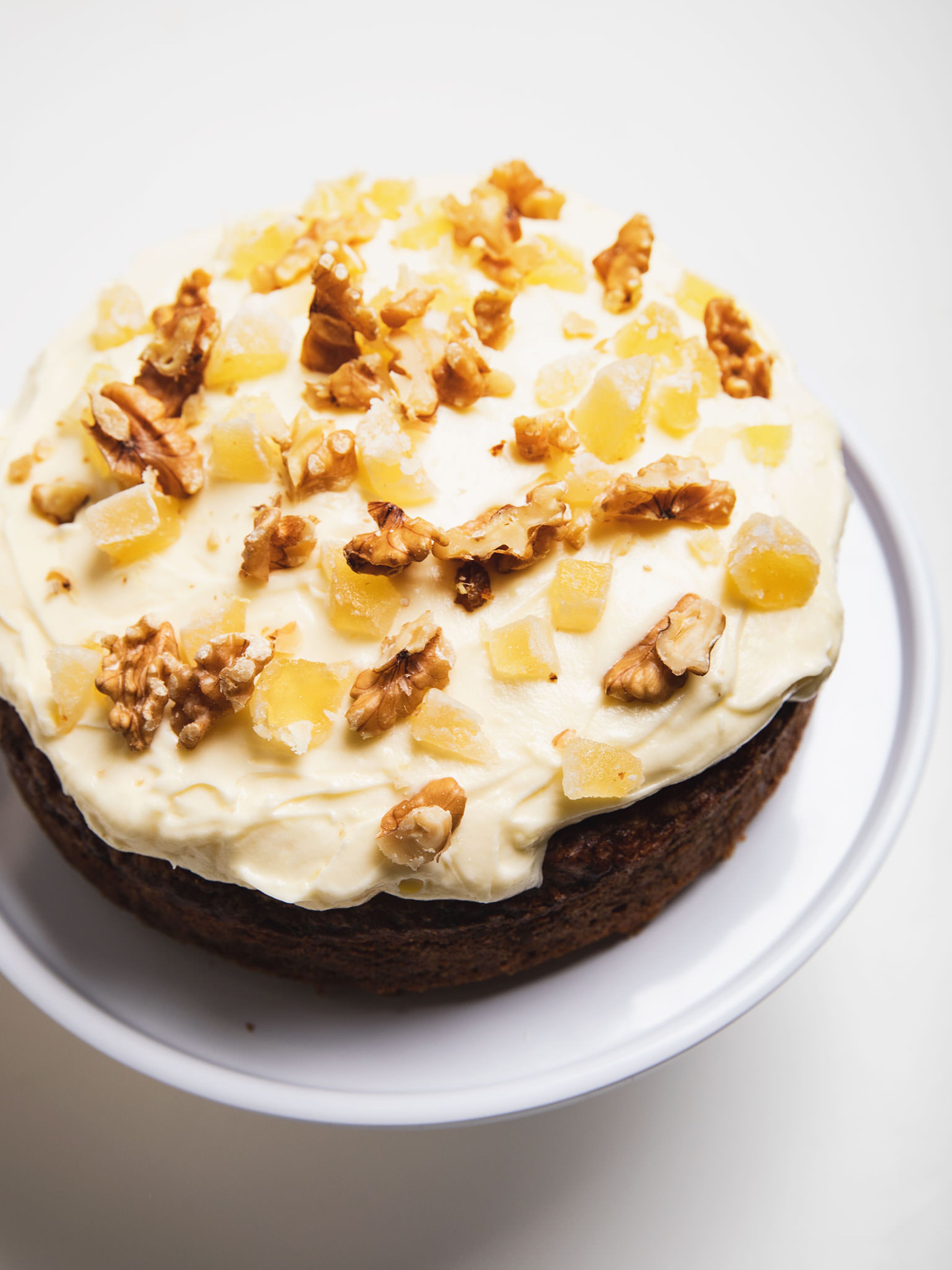 Ah, Nigella, the patron saint of home cooking. No baking competition, in my humble opinion, is complete without her comforting, no-fuss recipes. Her twist includes the classic warming spices and walnuts but adds an extra gingery zing by using a trifecta of ground ginger, freshly grated ginger, and crystallized ginger—with the latter doubling as a shiny garnish on the cream cheese frosting.
4. Donna Hay's Carrot and Coconut Cake with Ricotta Icing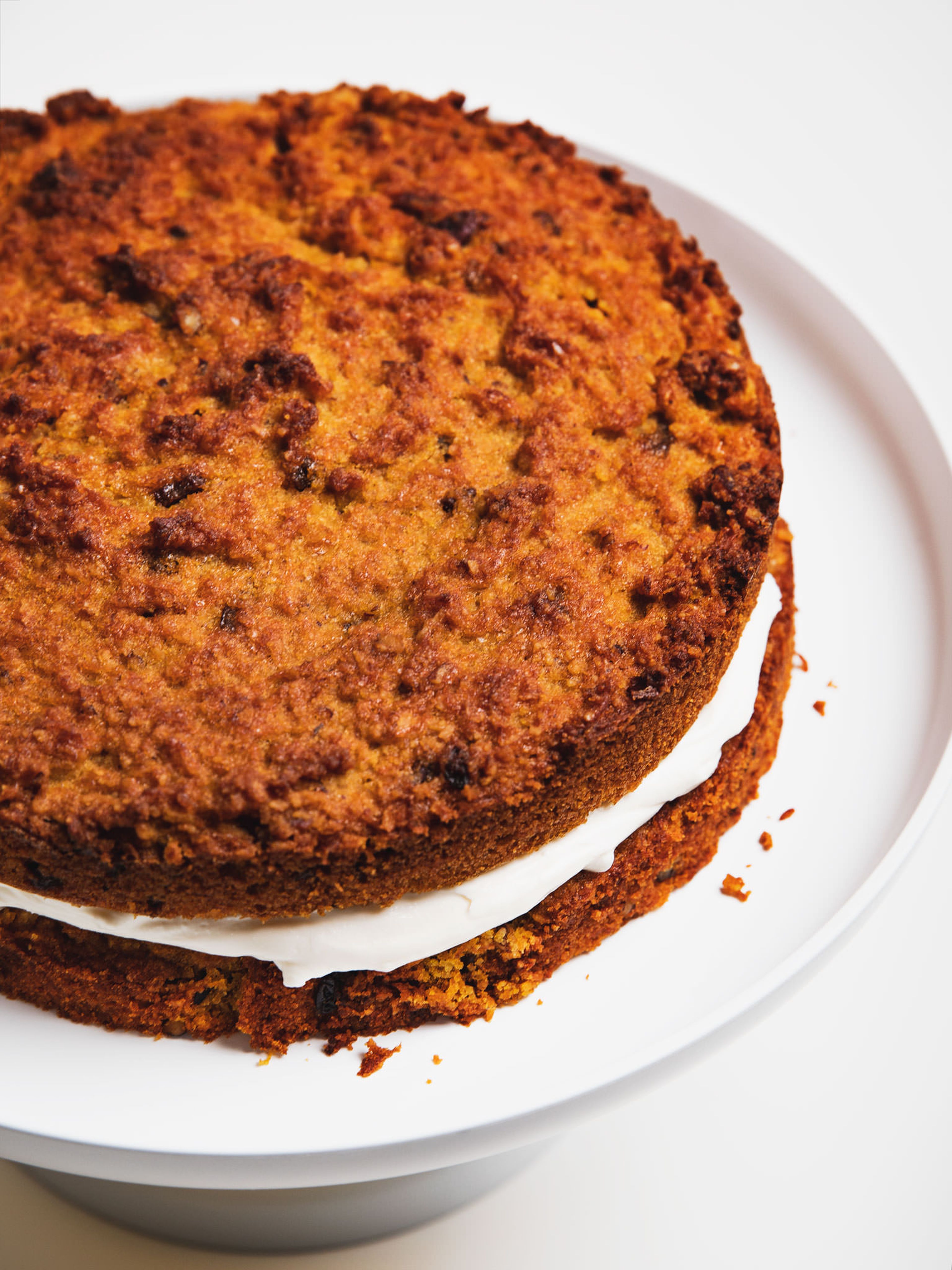 This cake, courtesy of one of Australia's most famous cookbook authors, Donny Hay, is entirely gluten-free—made with ground almonds instead of flour. Unlike our other contenders, she also opted for pecans instead of walnuts for that extra nutty addition. The cake remains un-frosted opting instead to sandwich a layer of ricotta frosting in the middle. Since ground nuts add beautiful moisture to a cake, it seemed possible that this might be the moistest carrot cake yet. But the question remains: Will the tasting crowd go nuts?
5. Johanna from KS's Best Ever Carrot Cake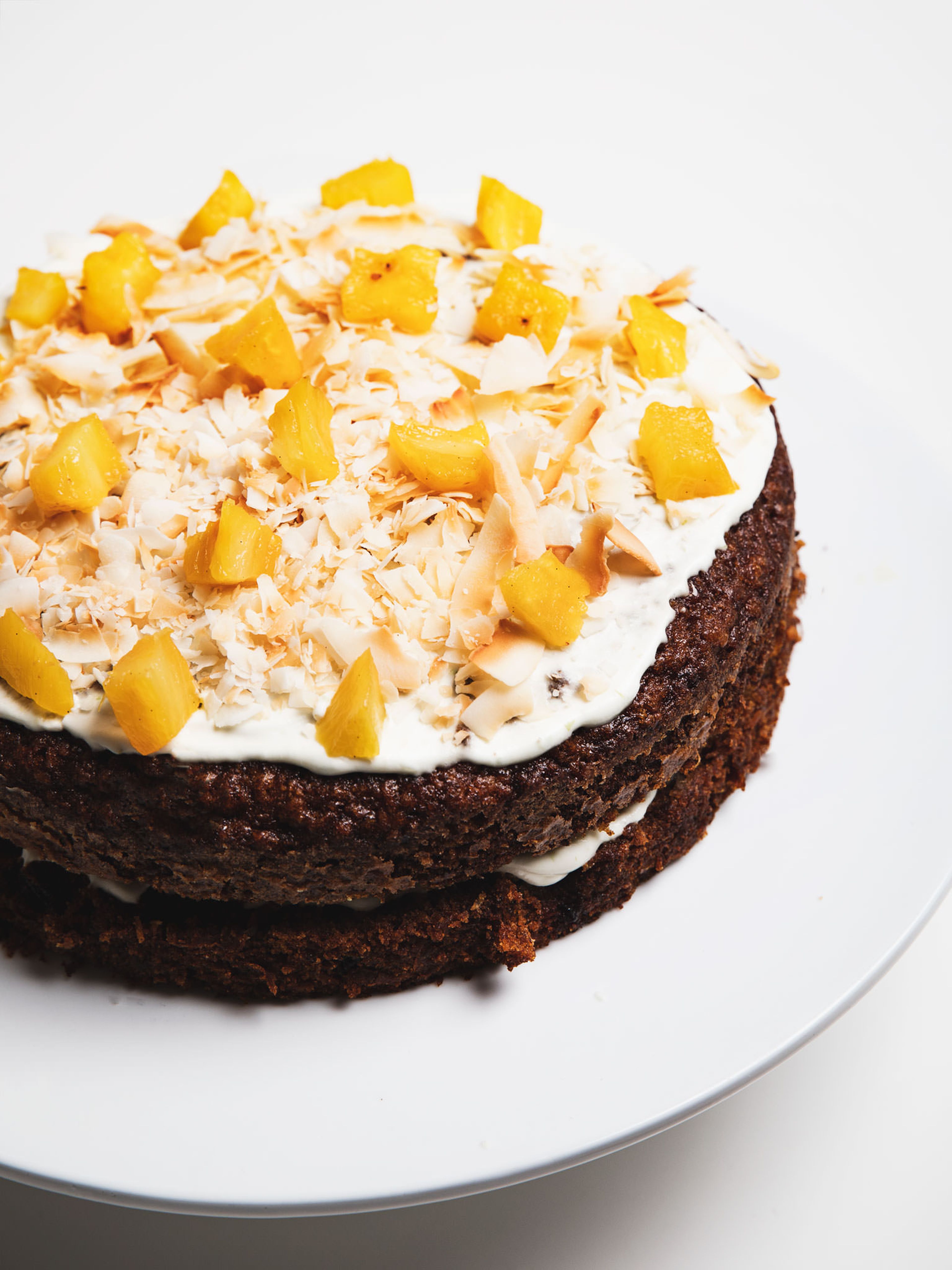 We couldn't resist putting our chef Johanna into the ring with her own carrot cake, which was as inventive and indulgent as we have come to expect of her creations. This decadent carrot cake took a different route—adding two other much-loved (or controversial) carrot cake ingredients: pineapple and coconut. Used for both decoration and flavor, chunks of pineapple were cooked in caramel with a hint of anise from Pernod. True to her German roots, she eschewed the ubiquitous cream cheese for a 'schmand'-based icing—one of the many unique products in Germany's dairyscape, which is somewhere between heavy cream and crème fraîche.
The winner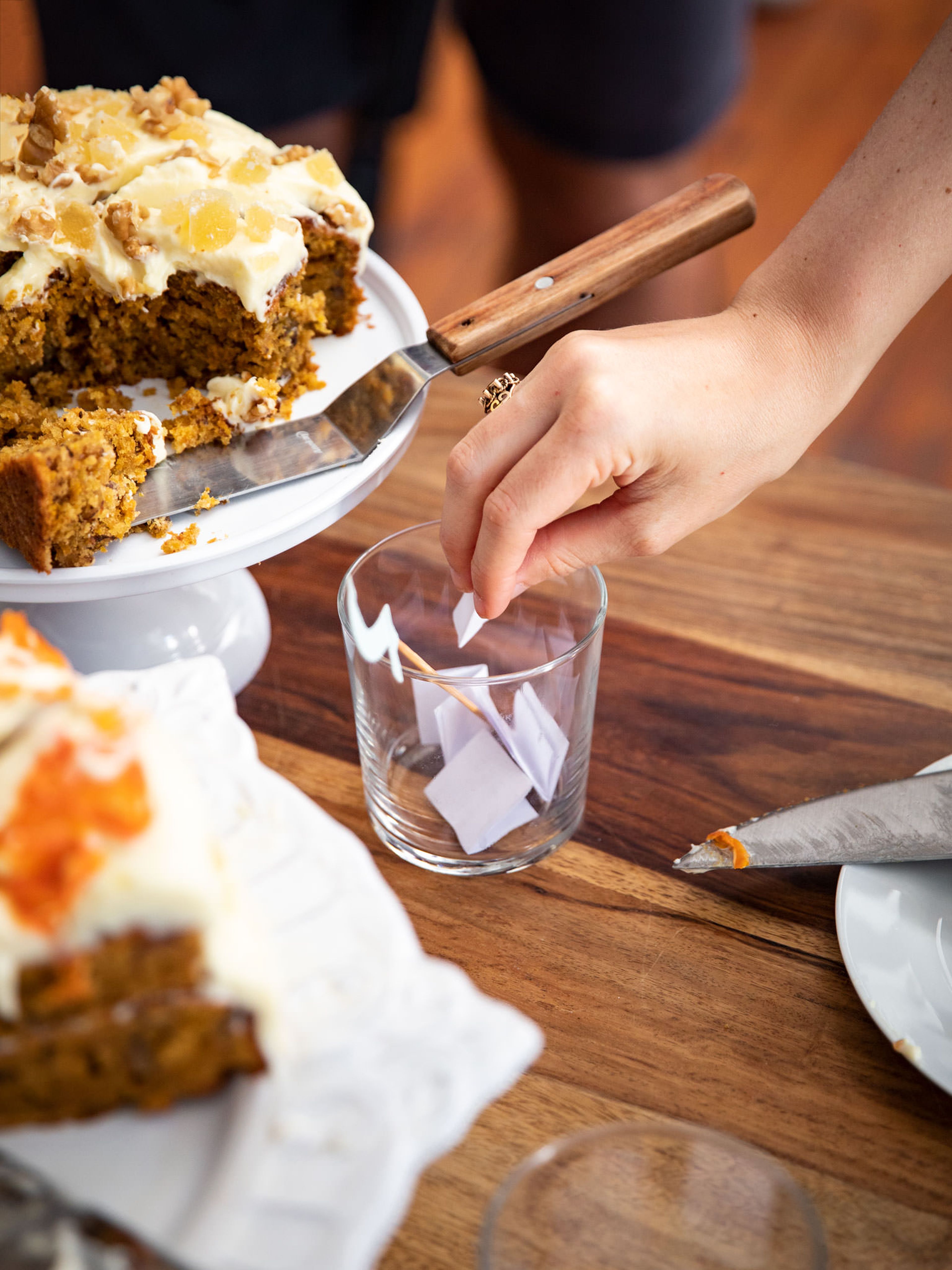 As you know, we always do a blind tasting. All the carrot cakes in their different shapes and sizes were lined up, tested, and judged on overall taste, texture, look, and wow-factor. Each participant gave points from 1 (worst) to 5 (best). We calculated the average score to find out which carrot cake is the best of the best. And the results are in: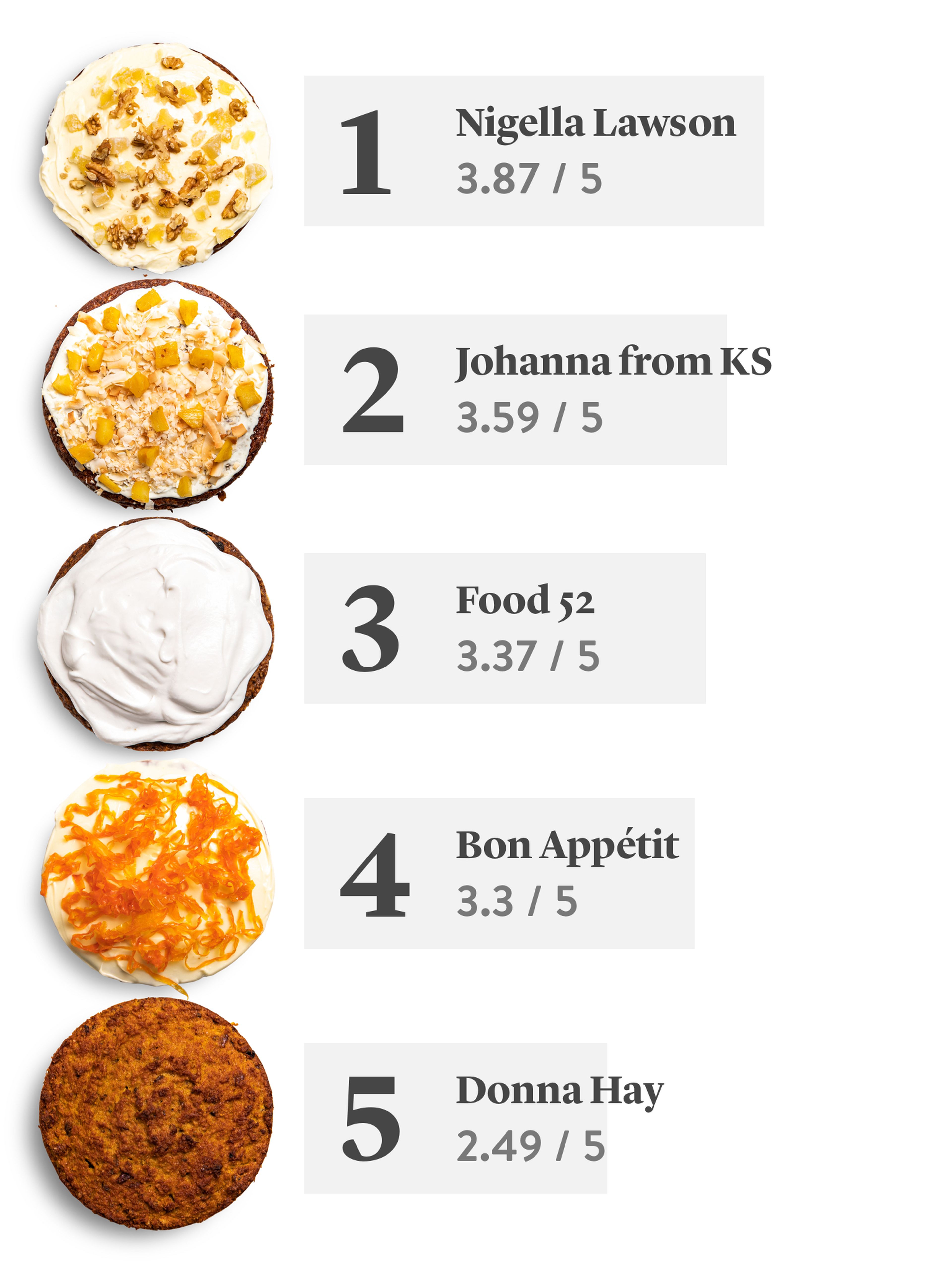 Tips for top carrot cakes
1. Ready, set, go: Cream cheese frosting is unwieldy at room temperature and has the tendency to slide right off the cake. Leaving it to cool before you attempt to frost the cake will give the frosting more sticking power, which you'll definitely want if you're covering the sides of a cake or sandwiching any frosting between layers. Likewise, chill the cake the in the refrigerator to set before serving.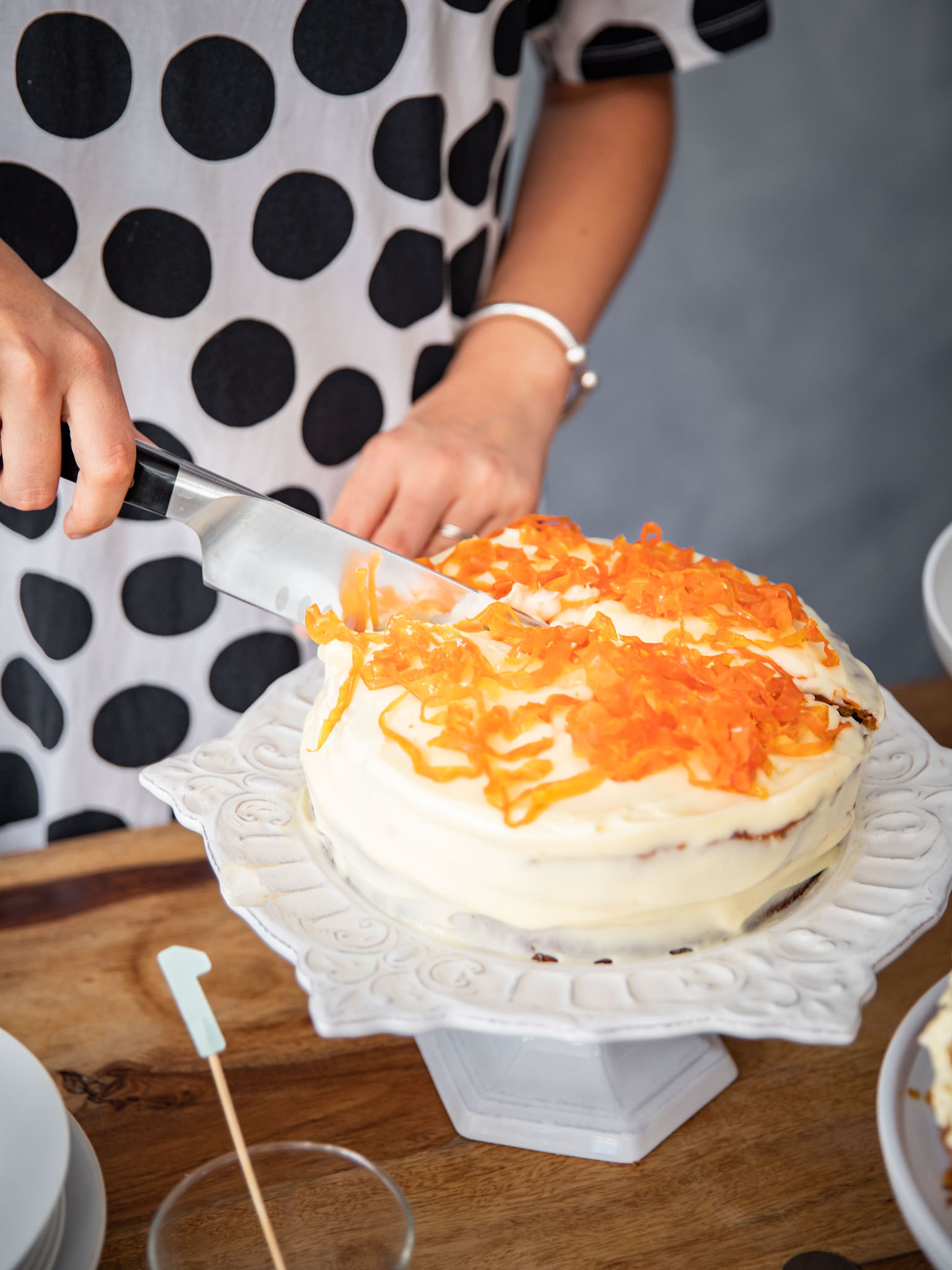 2. Go nuts: Walnuts are the classic carrot cake addition, but pecans add even more richness. Hazelnuts and almonds can also be added, but tread lightly with ground almond as, when combined with carrots, the overall flavor can get a little...soapy.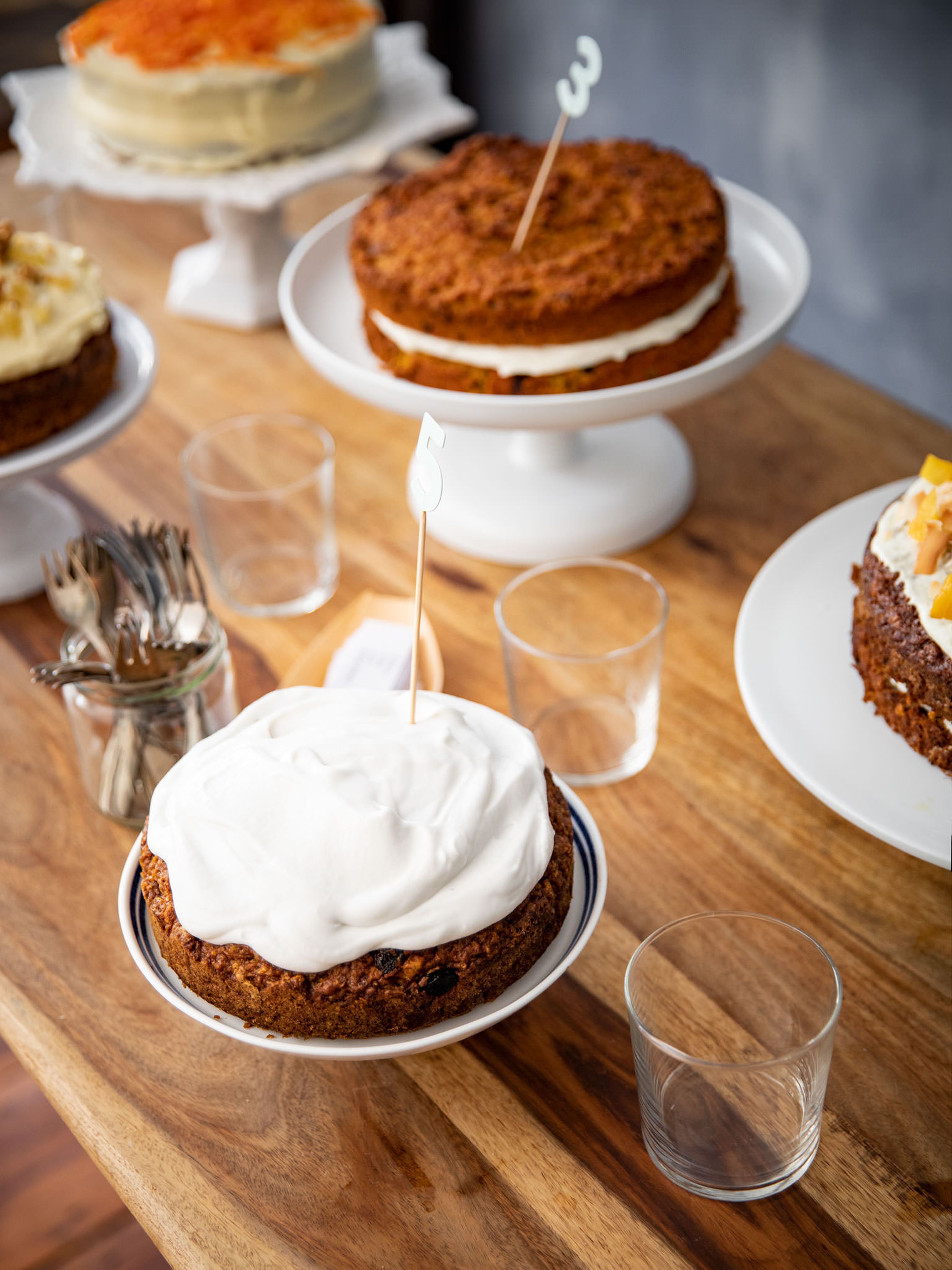 3. Aim for grate-ness: The size of your grater will lend different textures. If you're looking for a more compact, dainty cake like the Swiss Rüblikuchen grate your carrot finely. If you're looking for a classic, robust carrot cake to get you through a long afternoon, just use a regular box grater.
Do you have a favorite carrot cake recipe you'd like to share? Upload it to our app to share it with the community. If you have any tips to share, let us know in the comments!
Published on October 27, 2018
More delicious ideas for you