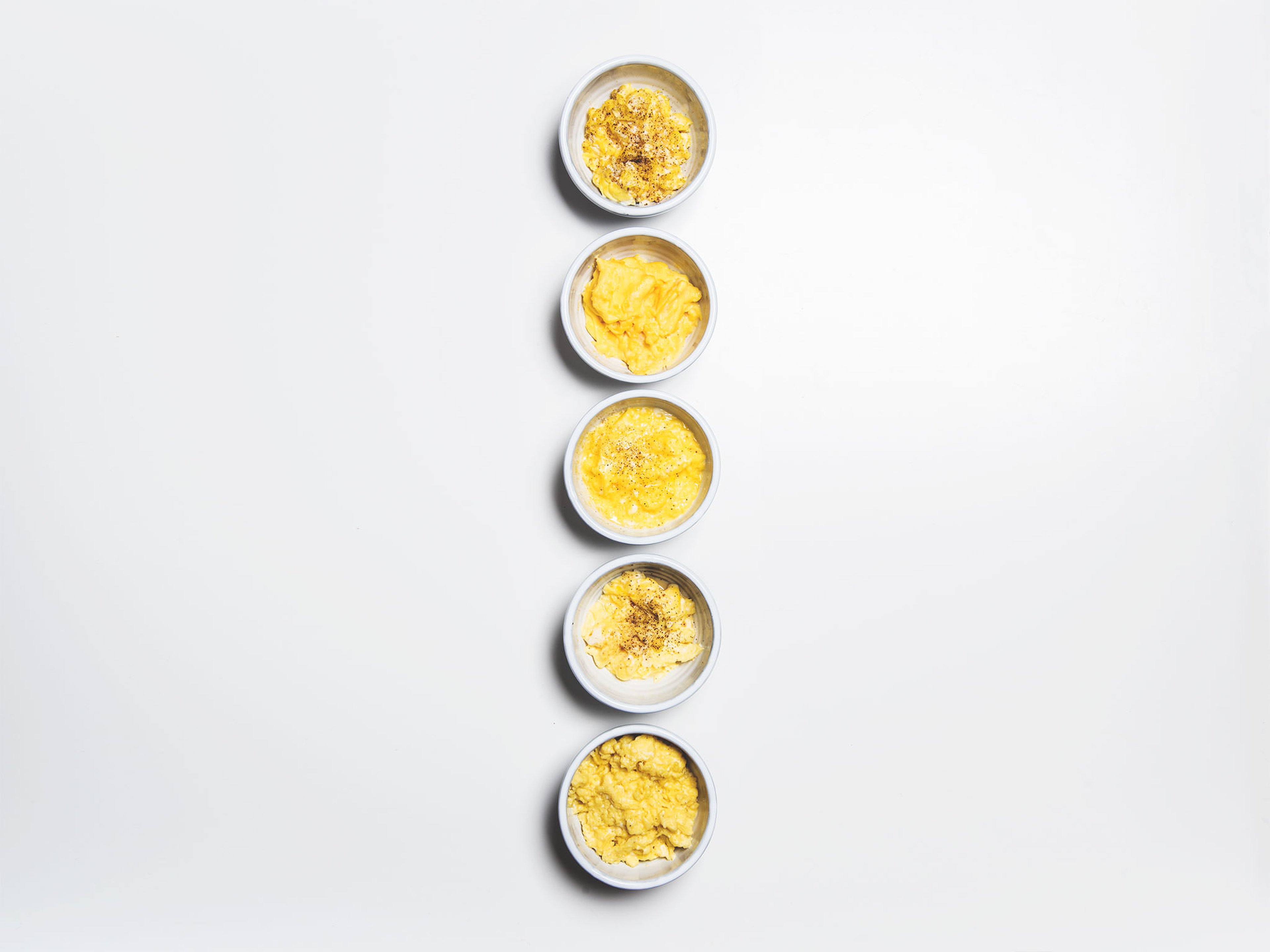 The Best-Ever, Only-Recipe-You'll-Ever-Need: Scrambled Eggs
We tested the 5 "best" recipes to find "the bestest"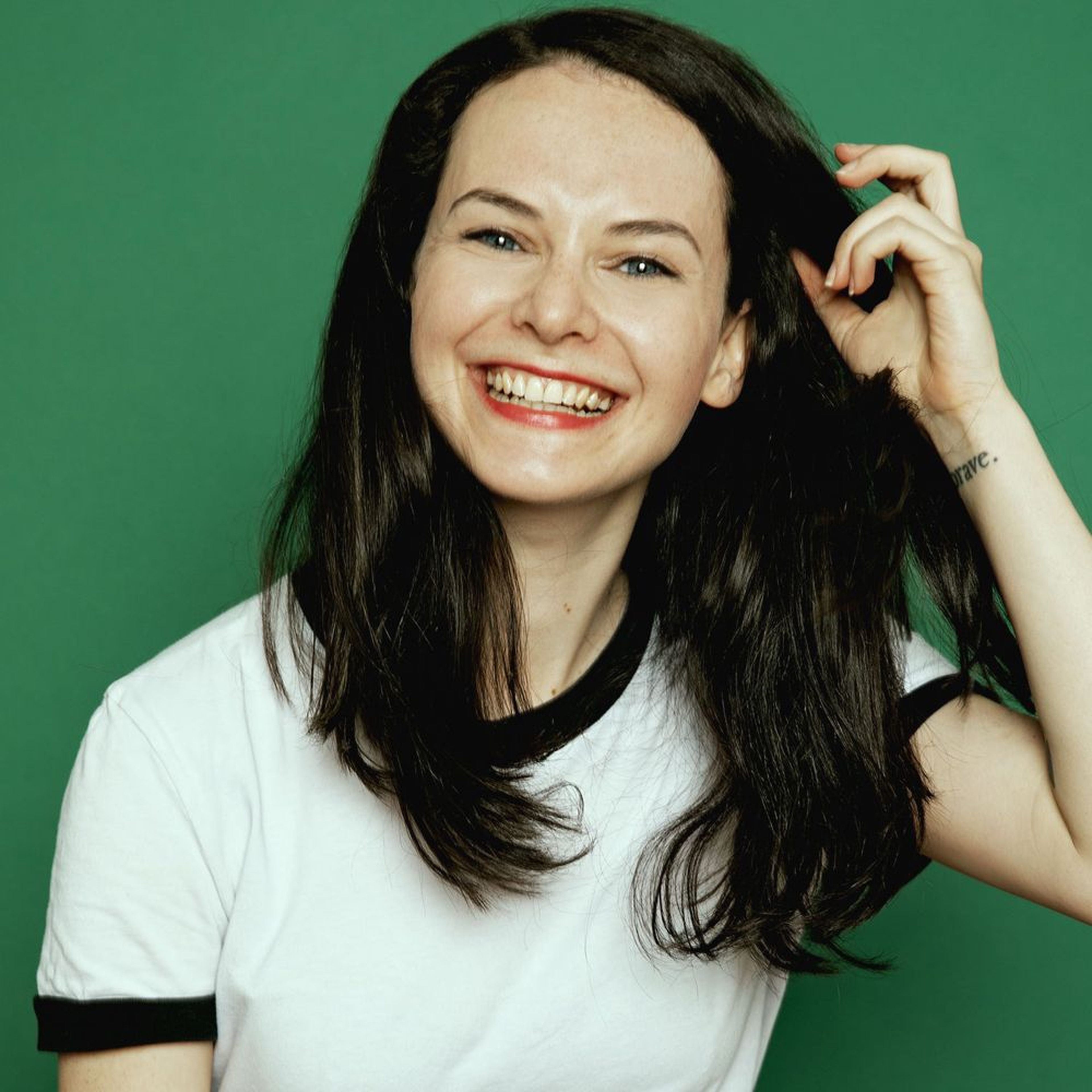 Every other month on Kitchen Stories, we investigate the best-ever recipe for classic dishes by putting the top 5 recipes from chefs and food blogs to the test. We prepare and serve them to our highly-qualified Kitchen Stories Eat Force and rank them to find the 'bestest' recipe. If you have a special request for the next best recipe, leave a comment underneath the article!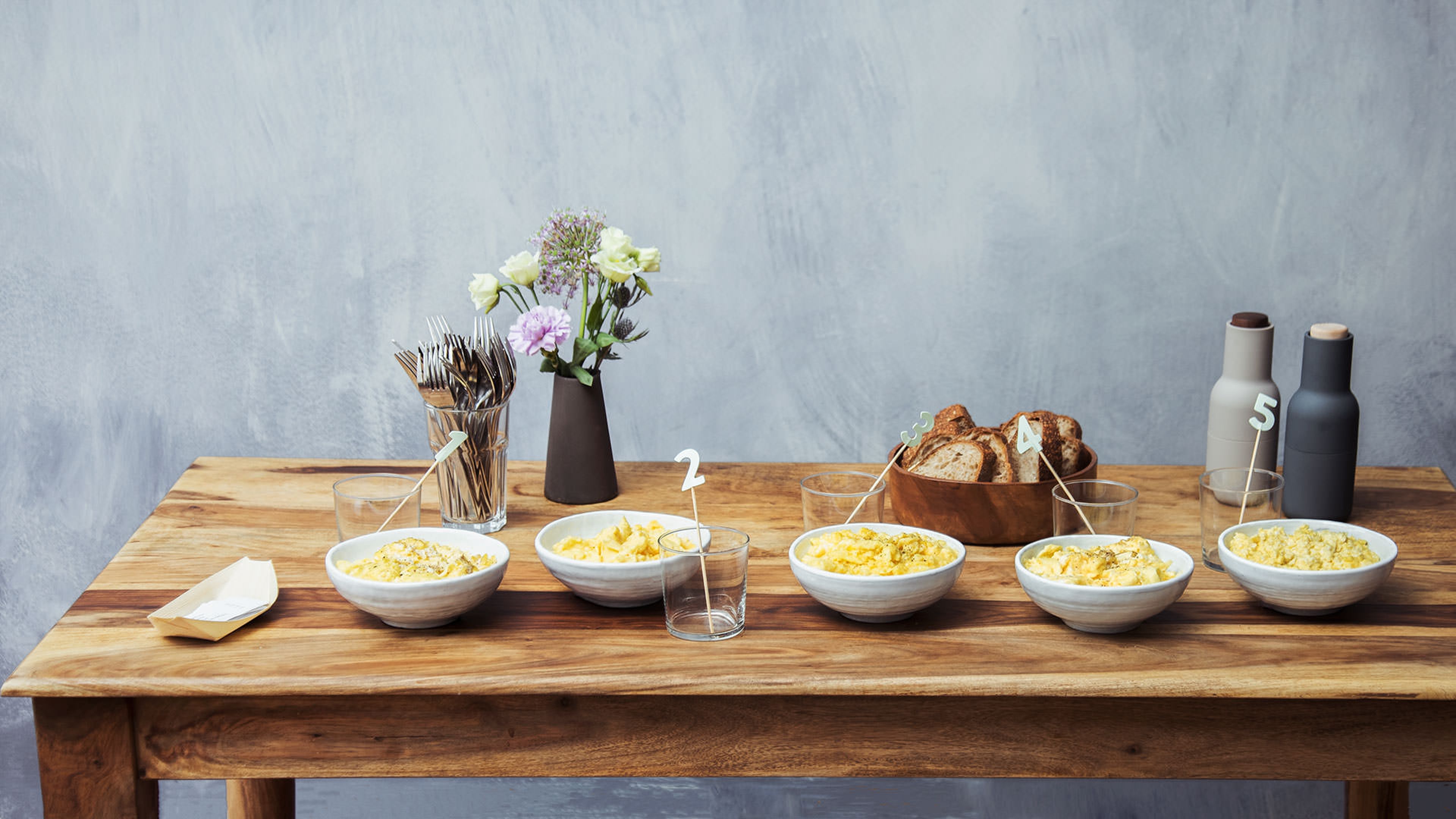 Today it's all about the supposedly 'easy' classic—scrambled eggs. But as we all know, sometimes the simplest of recipes are the easiest to make a mess of. Some say that you don't even need a recipe to cook scrambled eggs, but let's be clear here: We're not talking about your average scrambled eggs here—but something fluffy, creamy, and perfect. We don't need a normal recipe, we need the best one! Here are the 5 recipes we tested.
1) The 'Absolute Best Scrambled Eggs Ever' by Bon Appetit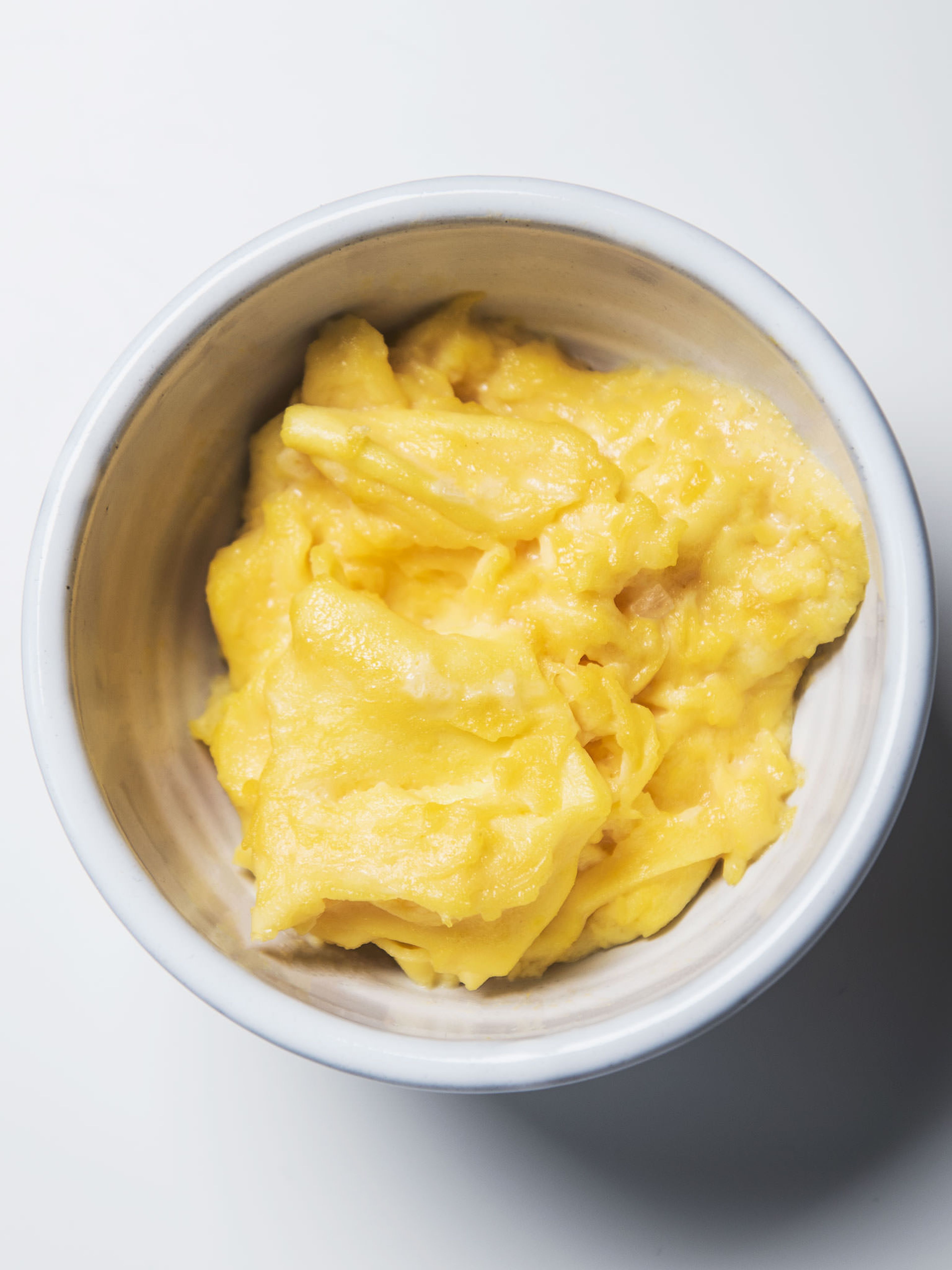 Our first contestant promises "uniformly golden, soft on the verge of custardy, scrambled eggs." The ingredients couldn't be simpler—eggs, butter, salt, and pepper. But, the key here is to get air into the egg mixture before you pour it into a frying pan by whisking or blending with an immersion blender until pale yellow. Will this do the trick? Find the recipe here.
2) 'Light and Fluffy Scrambled Eggs' by Martha Stewart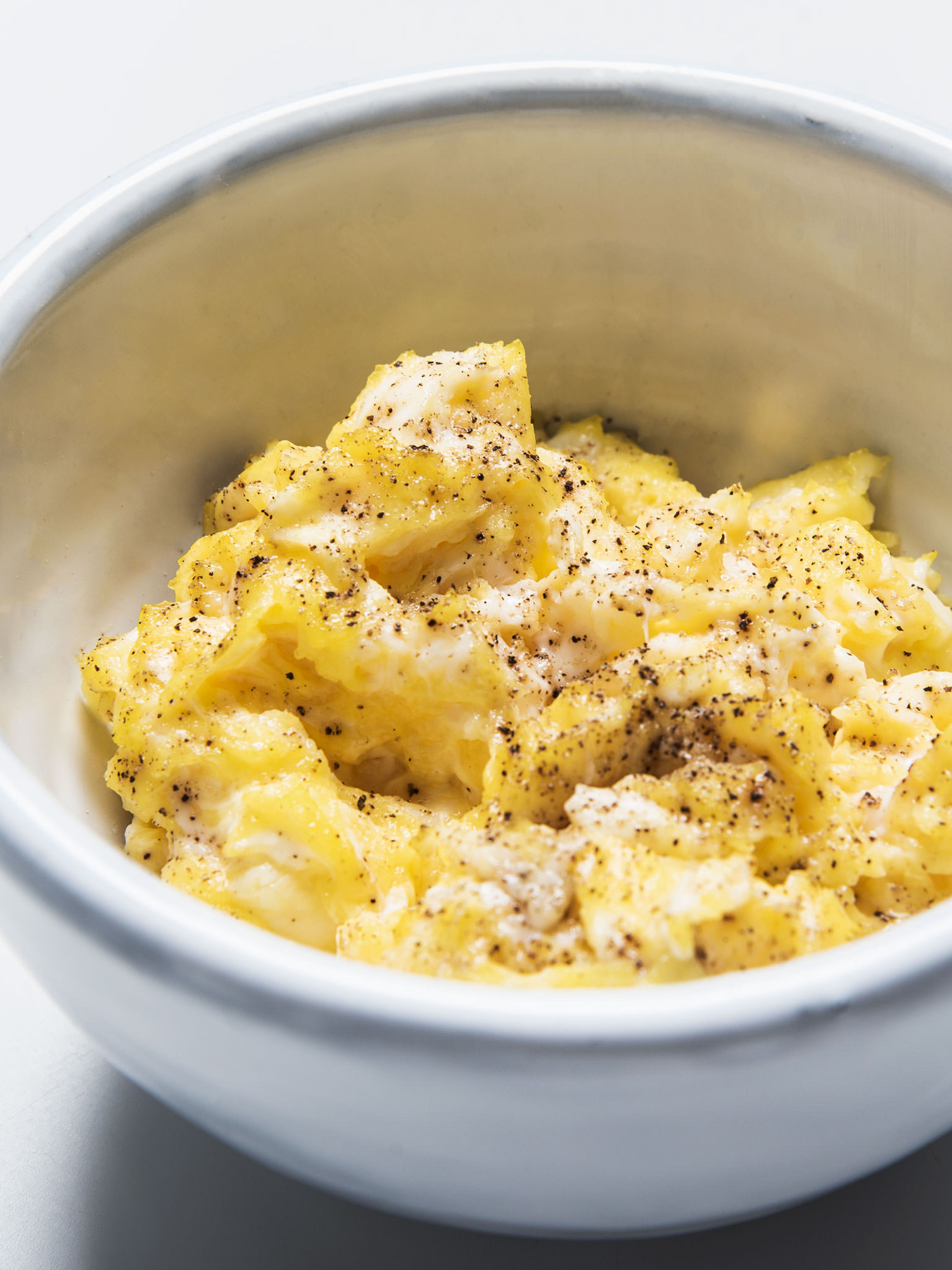 Martha, oh Martha. So far, she's the reigning queen of our recipe competitions and we're starting to believe she might just be the ultimate secret ingredient herself. Today she's entering the contest with a pretty simple recipe that uses only eggs, butter, salt and pepper. Her secret is to stir constantly so the eggs are always moving about the frying pan – we'll find out if this helps her keep the throne. Find the recipe here.
3) 'Luxurious, creamy scrambled eggs' by Gordon Ramsay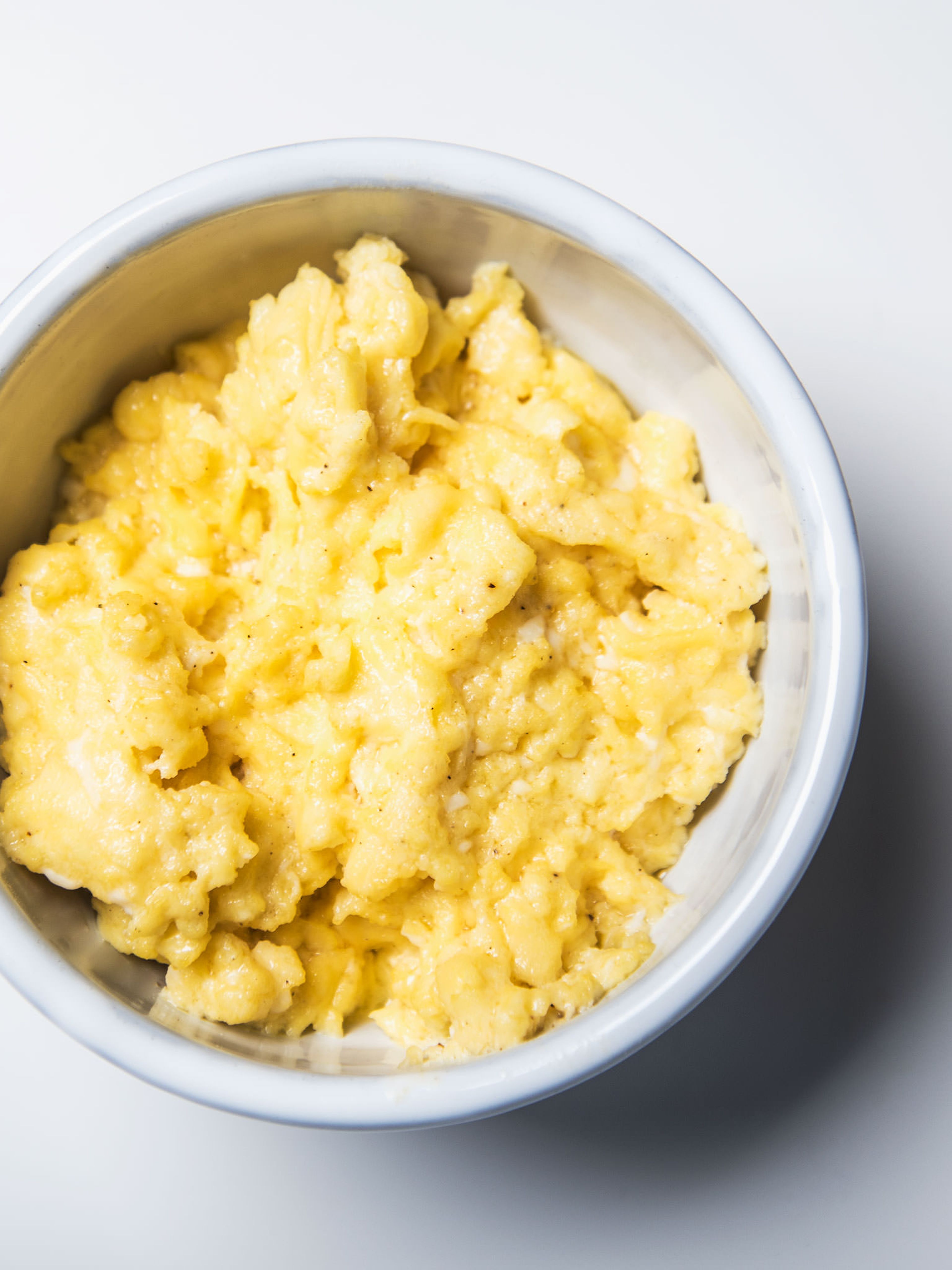 According to Gordon Ramsay, we've been making scrambled eggs wrong our whole lives. Forget about pushing the eggs from one side of a frying pan to the other, because his recipe follows an 'on and off' method. First you stir eggs and butter in a deep saucepan over high heat for 30 seconds, before removing them from the heat and stirring for another 30 seconds—and repeat. Find the recipe here.
4) 'Magic 15-Second Creamy Scrambled Eggs' by Lady & Pups on Food52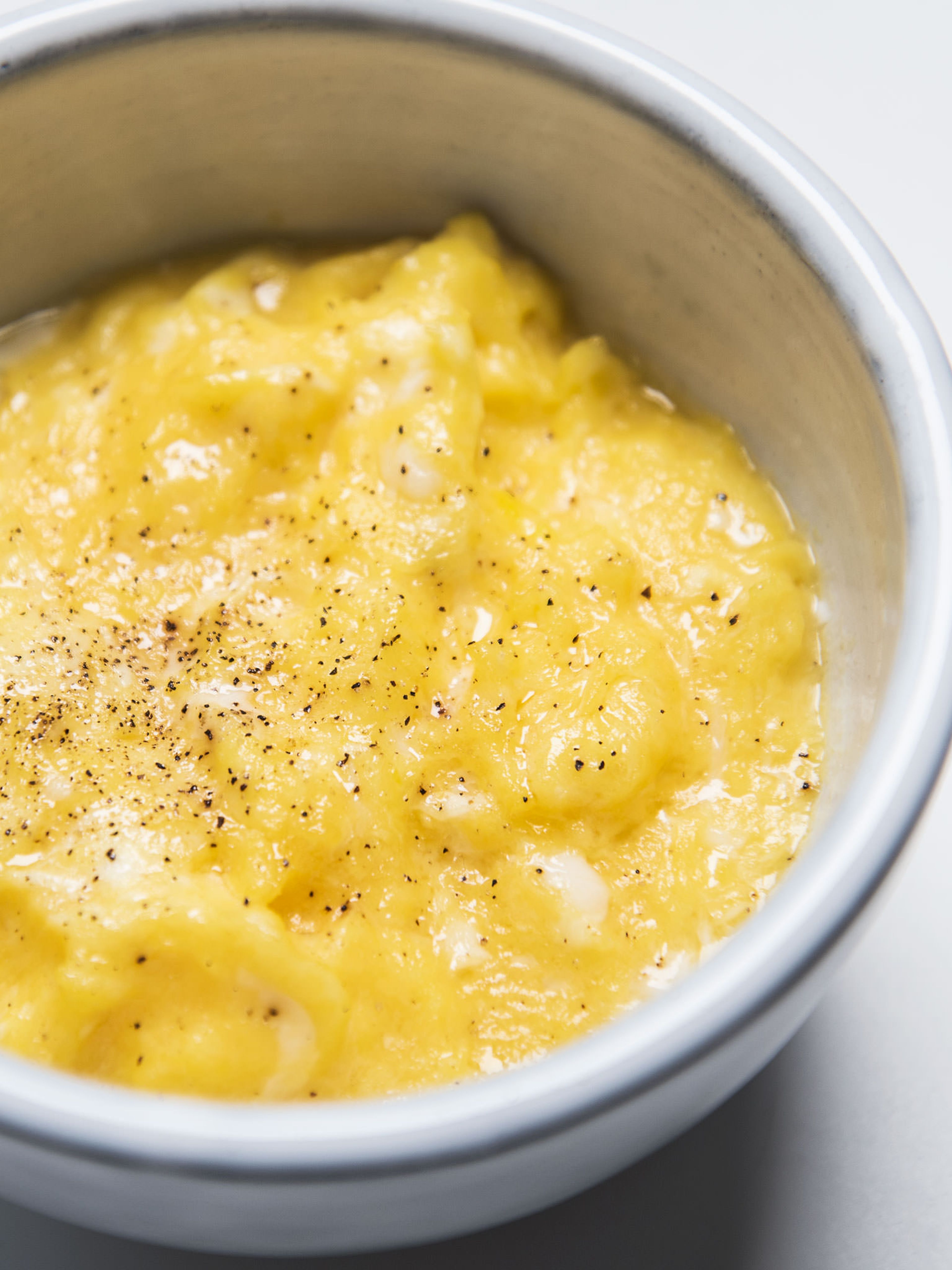 We can all agree that scrambled eggs are a quick recipe, but can it all really come together in 15 seconds? This recipe promises nothing less. The trick is to use a lot of butter and a thickening agent in form of starch to make these scrambled eggs not only quick to cook but hugely creamy. Find the recipe here.
5) The 'Scrambled Eggs Without Butter' by Don't Waste the Crumbs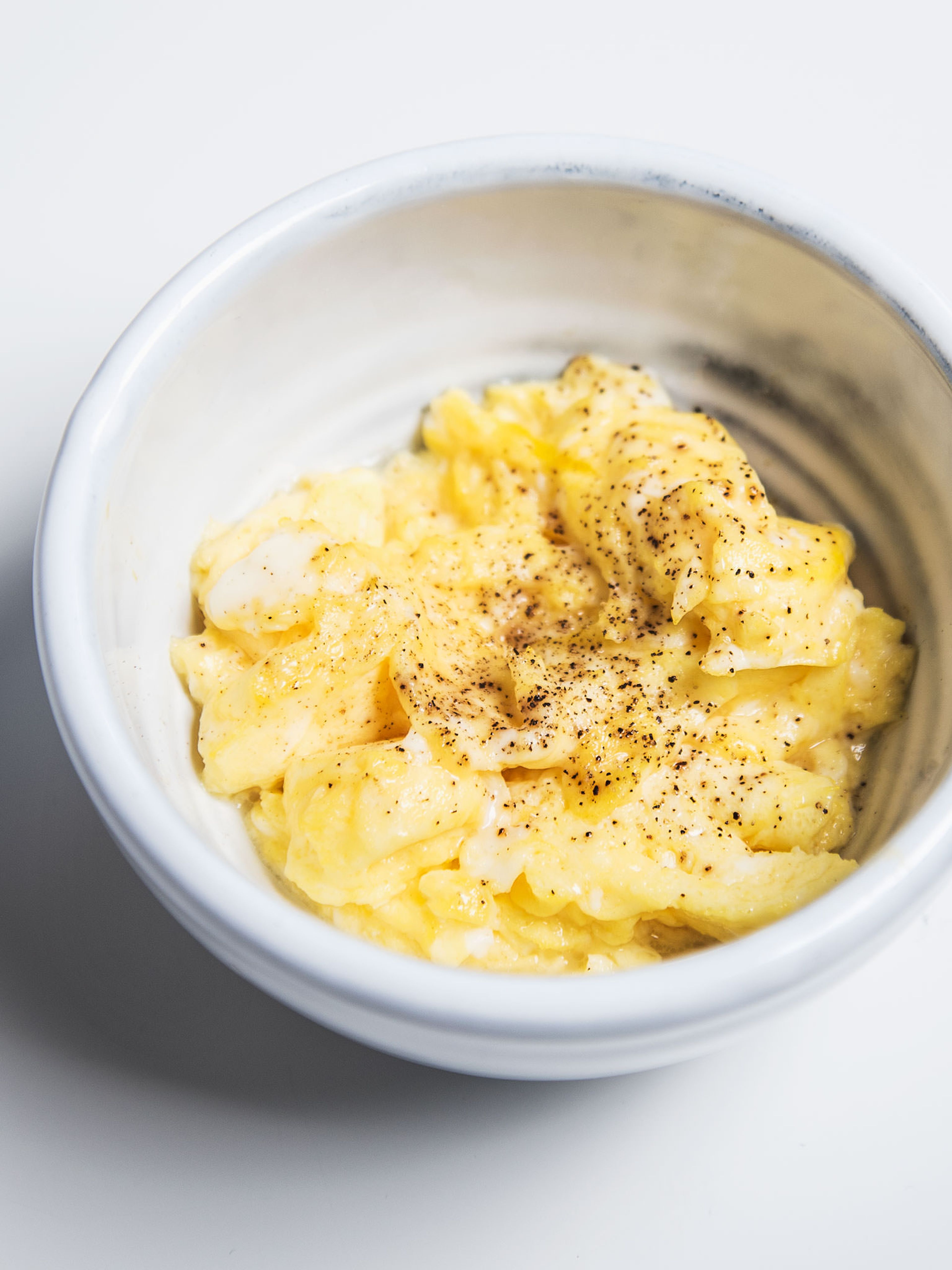 Last but not least, we have a recipe by Tiffany from the food blog 'Don't Waste the Crumbs'. She believes there's definitely a wrong and a right way to make scrambled eggs, but then, where does her own unconventional recipe sit? Instead of butter she calls for coconut oil which she claims does "something MAGICAL to scrambled eggs". We're intrigued. Find the recipe here.
What's the perfect recipe for scrambled eggs?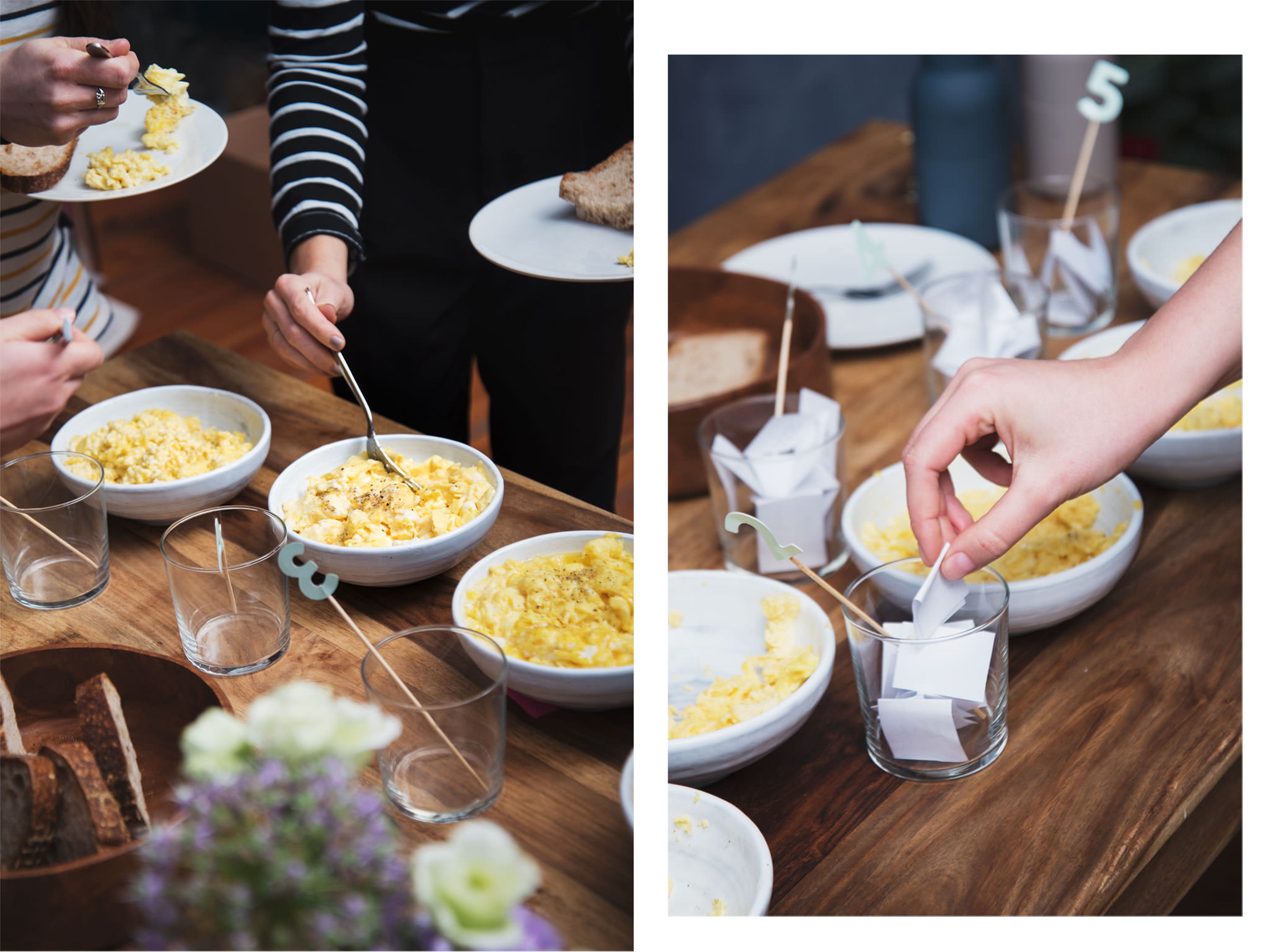 To make sure we're 100% unbiased, we always do a blind tasting. We lined up 5 bowls of scrambled eggs and served them to the Kitchen Stories team to judge. The criteria: taste, texture, look, and wow-factor. All were rated from 1 (worst) to 5 (best) and to choose the winner, we calculated each final average score.

Here are the results for the 'bestest' scrambled eggs: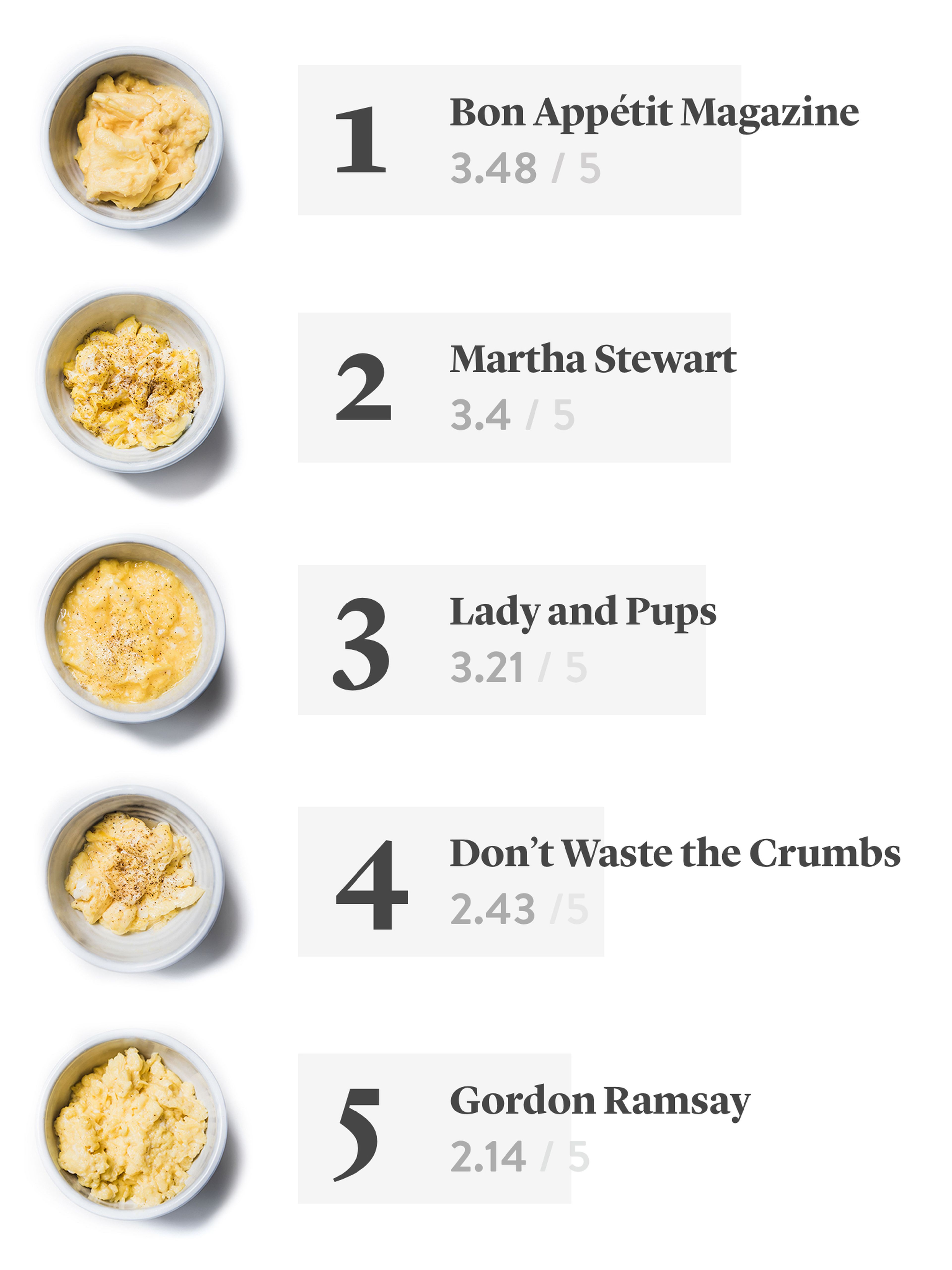 3 secrets to perfect scrambled eggs
1. Quality matters: Cooking such an easy dish means that quality matters more than ever. Make sure to use the freshest eggs and also go for organic products when using butter, milk, etc.

2. Go low & slow: Everyone in our competition, with the exception of Gordon Ramsay, recommended cooking scrambled eggs over low or low-medium heat. Even on a low heat it's a fast dish, so trust us, you can afford to set aside the maximum 5 minutes. Also, always use a nonstick pan (that is, if you're not Gordon Ramsay himself or following his recipe).

3. Push your eggs: The name scrambled eggs is a bit misleading—it seems to be almost common knowledge (at least among our contestants) that carefully pushing the eggs from one side of the frying pan the other, rather than vigorously scrambling, makes for the creamiest, fluffiest of breakfasts. Pushed eggs anyone?

Now it's up to you! Upload your very own scrambled eggs recipe to our app to share it with our hungry Kitchen Stories community.

Here's our own best version of scrambled eggs:
Published on April 28, 2018
More delicious ideas for you