Why Russian Oladi Pancakes Are a Stack Above the Rest
The pillowiest pancakes are served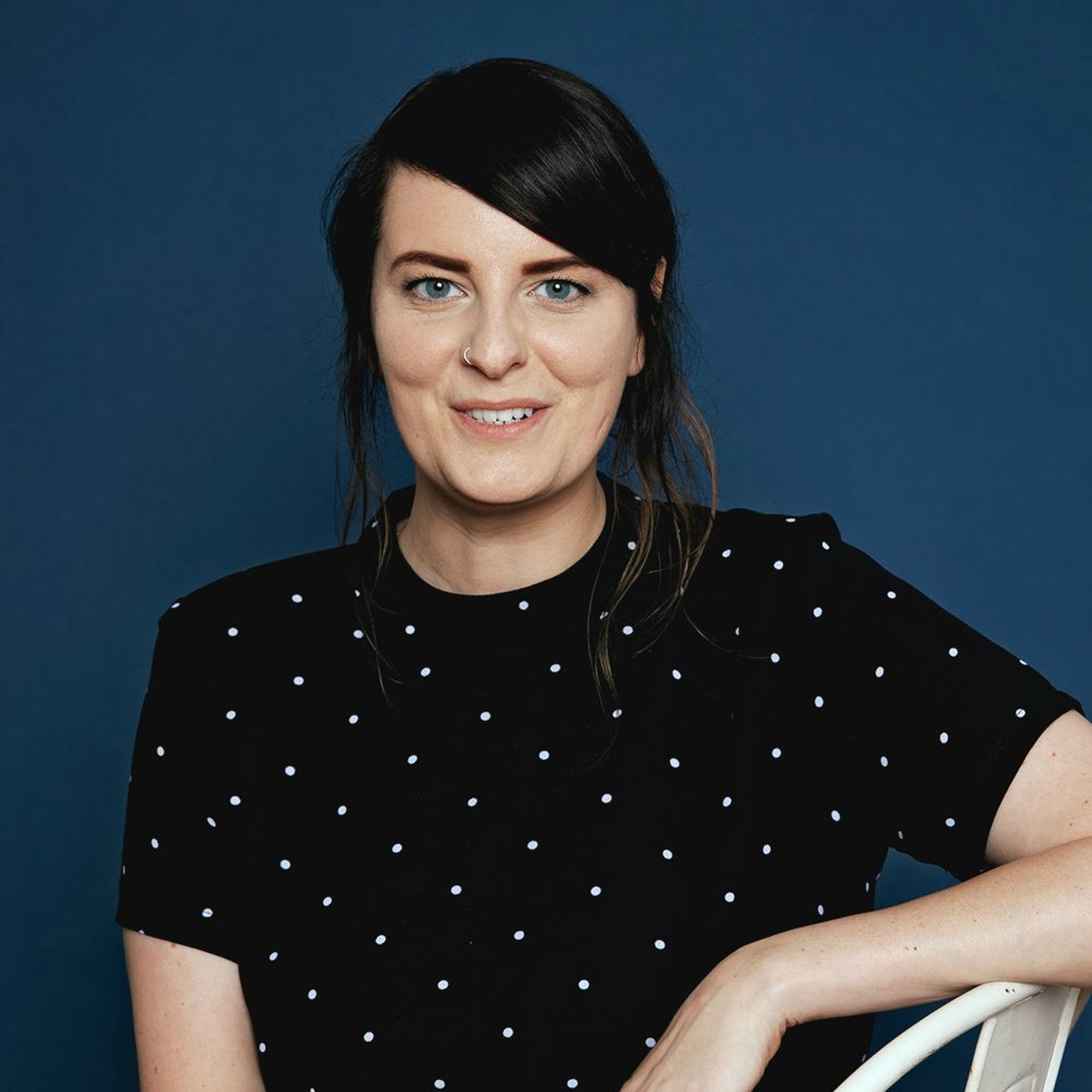 In need of cooking inspiration? Look no further! Our inventive community creates fabulous recipes, which you can find on our website and app. If you'd like your own recipe to be featured, simply upload it to our app to share it with our global community!
Though it's often said that the first pancake of the batch is never perfect, we can now happily disagree after trying out these delicious Russian oladi pancakes from an authentic recipe sent to us by our community member "alona3".
Oladi pancakes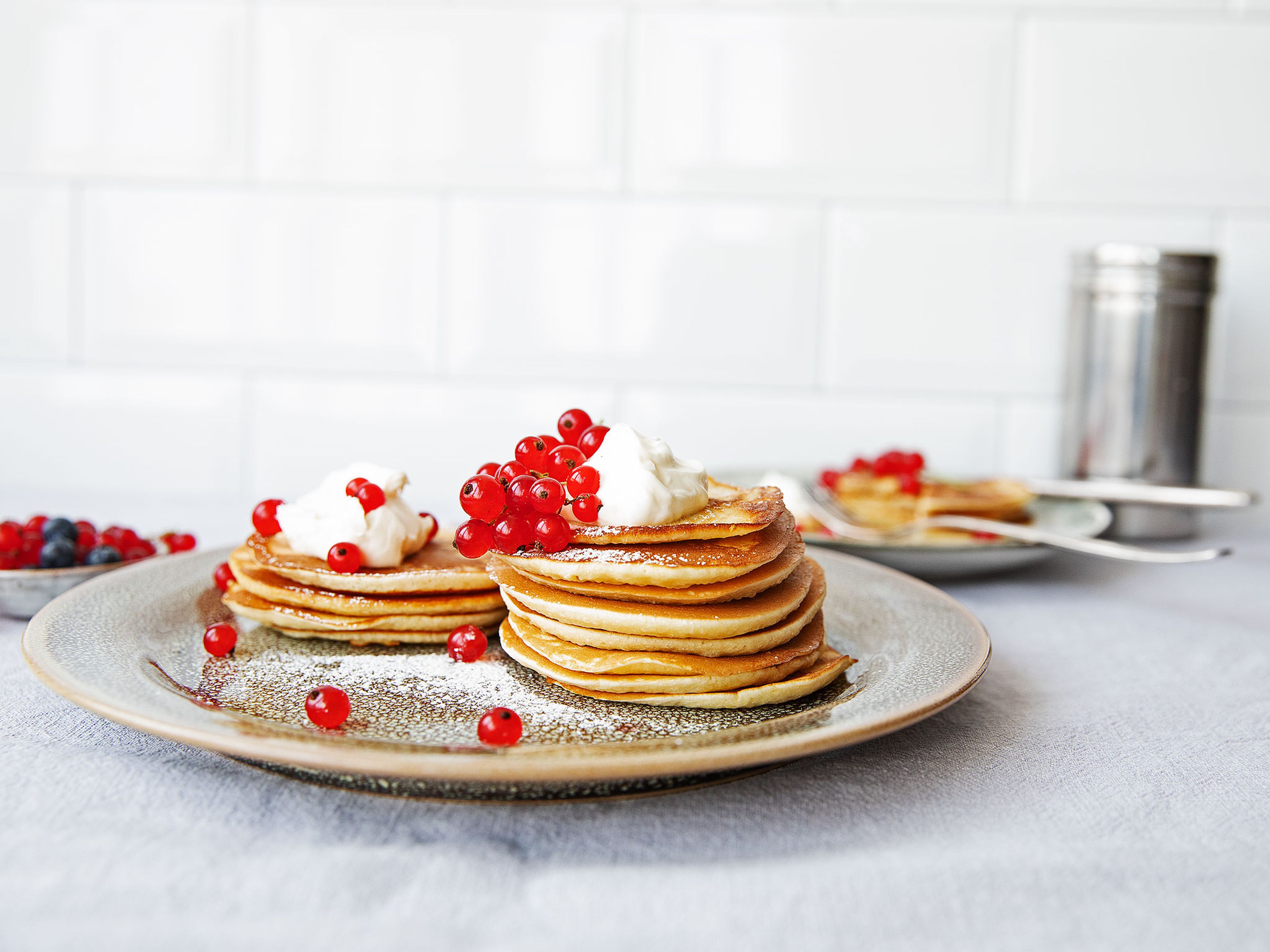 → Go to recipe
What's so special about this recipe?
These authentic Russian oladi are similar to traditional American pancakes, but smaller in size and sautéed with some oil, which produces a beautifully soft and slightly crunchy edge. Beyond that, the mix of baking soda and vinegar in the batter gives them a satisfying, ever-so-tart flavor and the fluffiest consistency.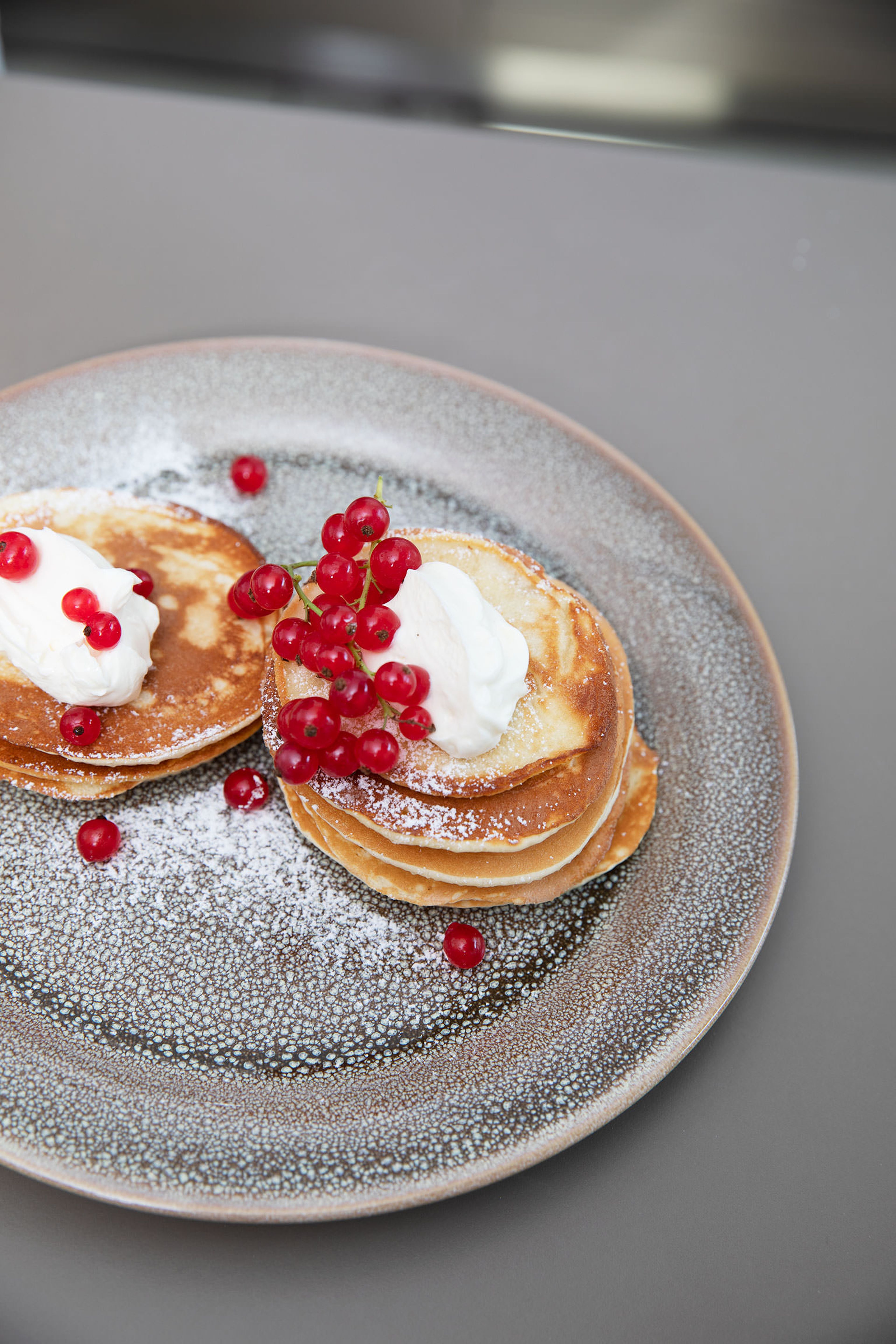 Why do we love this recipe?
These may look like normal pancakes, only they are 10 times better—at least according to our Kitchen Stories test team, who devoured the first batch in no time. Since oladi pancakes are not too sweet, you can enjoy these versatile treats both as a sweet or savory dish. They're perfect for a cozy Sunday breakfast or lunch, but also great for afternoon teatime or to snack on the sly.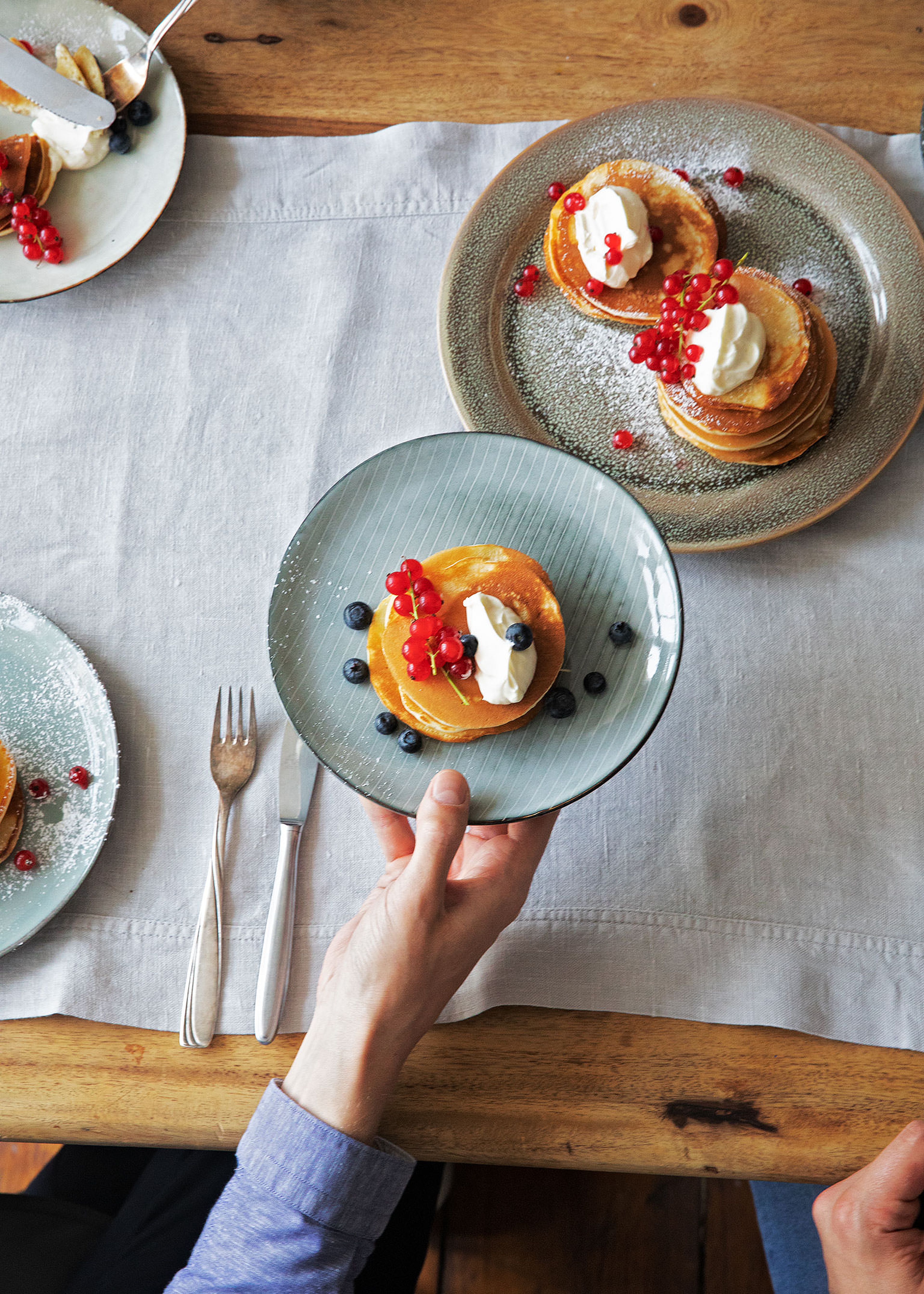 Our tips for making the perfect Russian oladi pancakes
Pour a tablespoon of vegetable oil into your frying pan and use a paper towel to spread it evenly around the pan and mop up any excess. Make sure not to use too much oil—since we don't want our pancakes to be deep-fried! After that, start heating your frying pan over medium heat.

You can even make them with sour cream, kefir, or buttermilk instead, or in addition to, usual milk. Adding sour cream will make them creamy, while buttermilk and kefir will give them a delicious hint of tangy flavor— you just have to try it!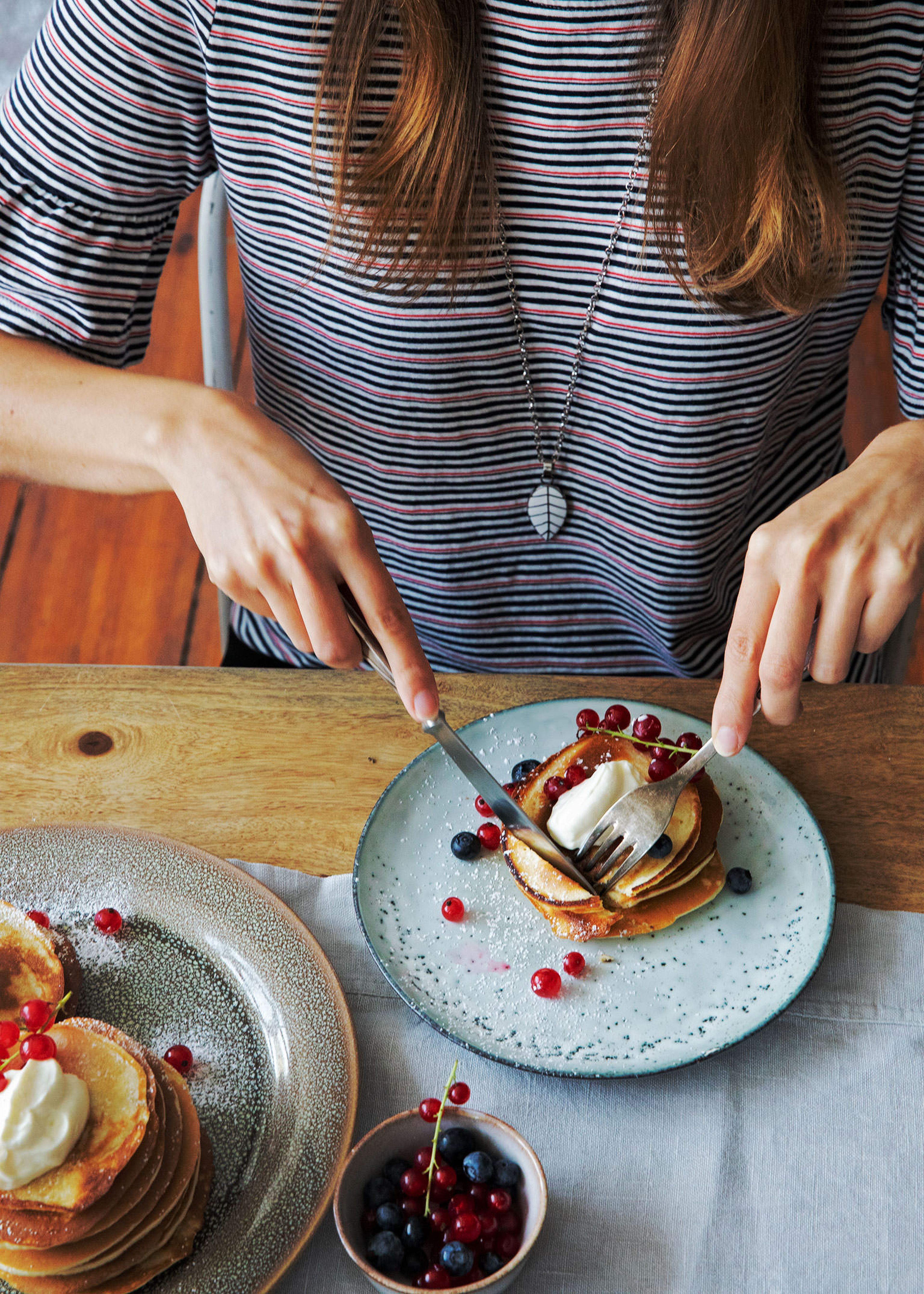 Serving Suggestions: We love oladi pancakes with heavy sour cream and all kinds of berries, such as currants and blueberries. You can actually enjoy them with anything you like: fruits, applesauce, chocolate sauce, honey, maple syrup, or your favorite spread—it's totally up to you! You can even serve oladi with savory supplements, i.e. with salmon and cream cheese.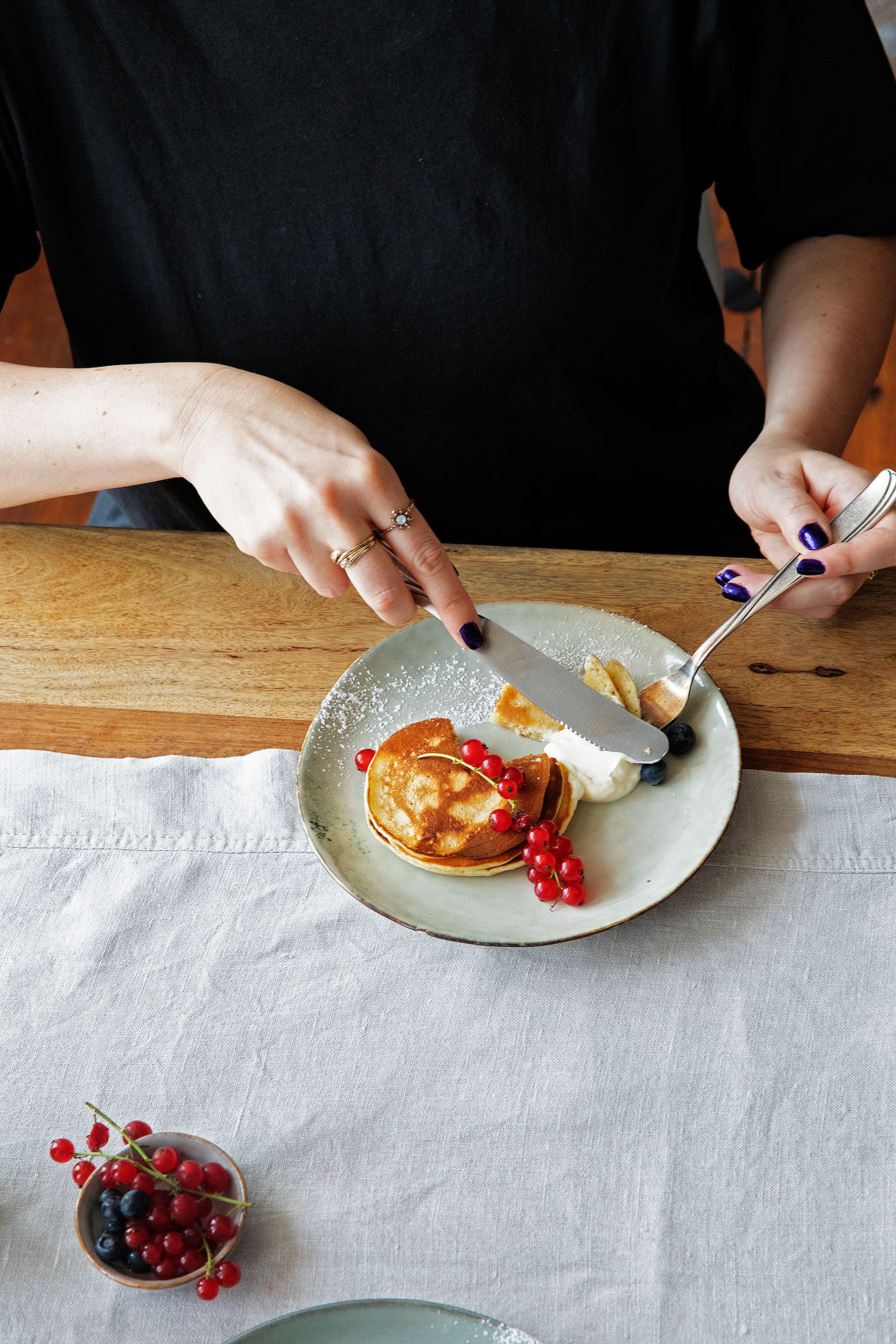 Published on August 6, 2018
More delicious ideas for you