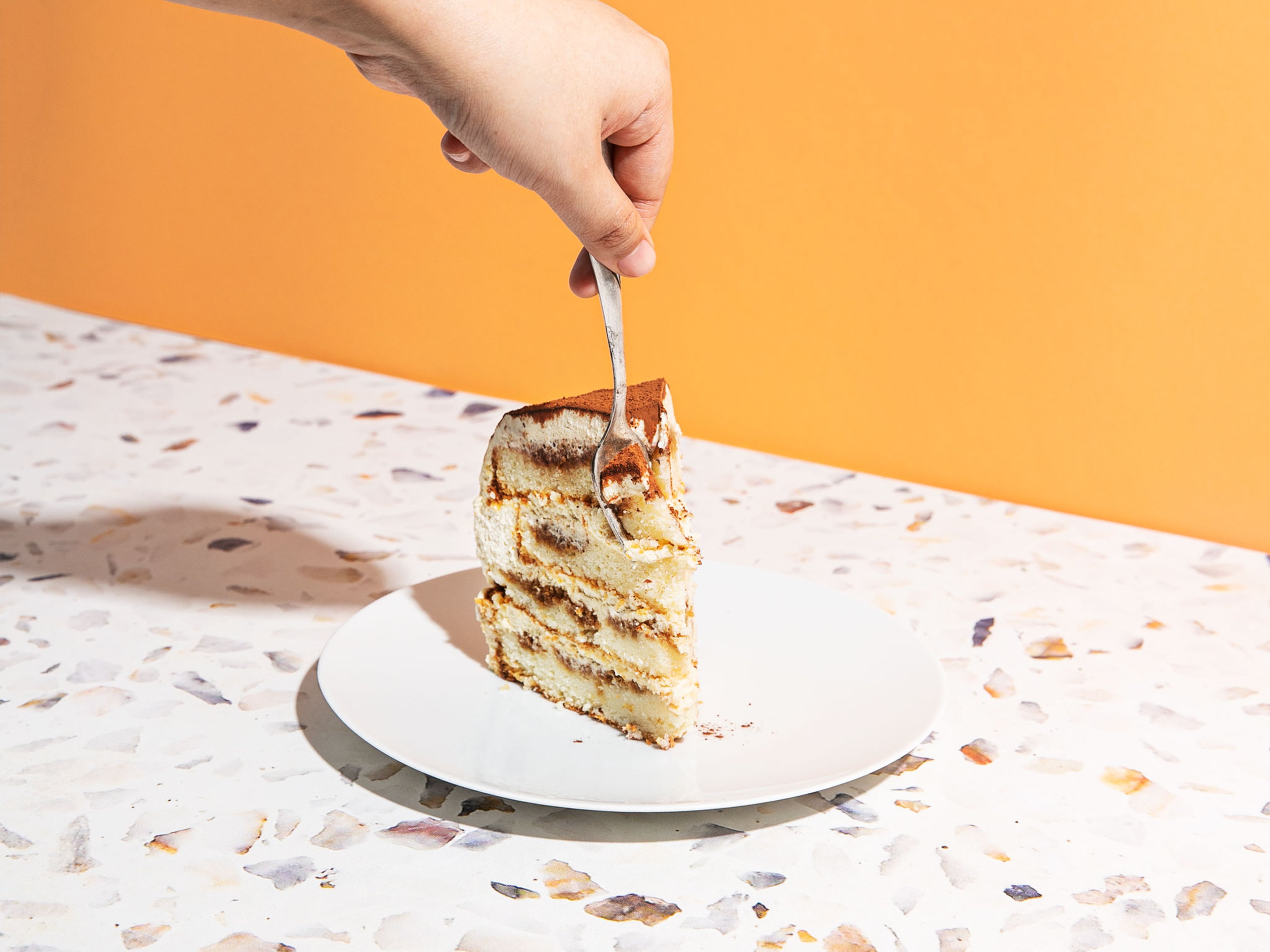 Have Your Cake and Eat It, Too
Tiramisu cake is the most beginner-friendly layer cake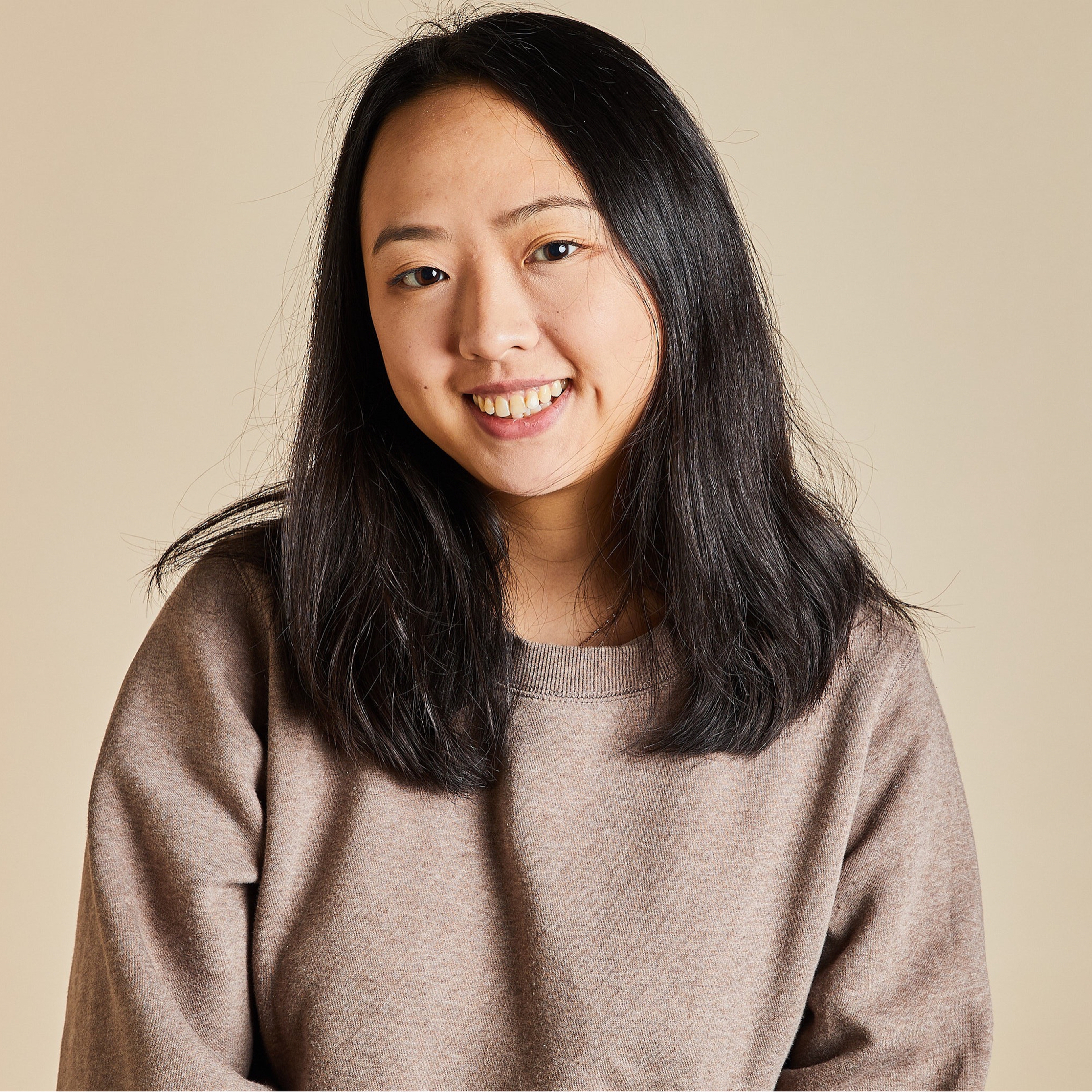 Confession: I'm infamously the worst baker among the chefs and editors—although my colleagues assure me this is by my own estimation only (thanks guys). That being said, I've been in search of some approachable baking recipes that I can trust myself with but that also have a "wow" effect. It might sound ambitious, but I've found it: The TIRAMISU layer cake. It's airy, mellow, and moist. A cake that I believe fits my personality to a tee: a heavy coffee drinker, a not-so-sweet-tooth, and a novice baker.

I know the term "layer cake" sounds daunting. But, in the words of Mark Bittman in his famous How to Bake Everything, "Cakes are more forgiving than they're reputed to be." That's what this cake is and that's what I'm going with. If you're interested in the original tiramisu, I would sincerely recommend reading this guide by Ruby, our Italian obsessed editor.

The Recipe
Before I walk you through, here's the recipe. Don't let yourself get through the holiday season without it!

Tiramisu layer cake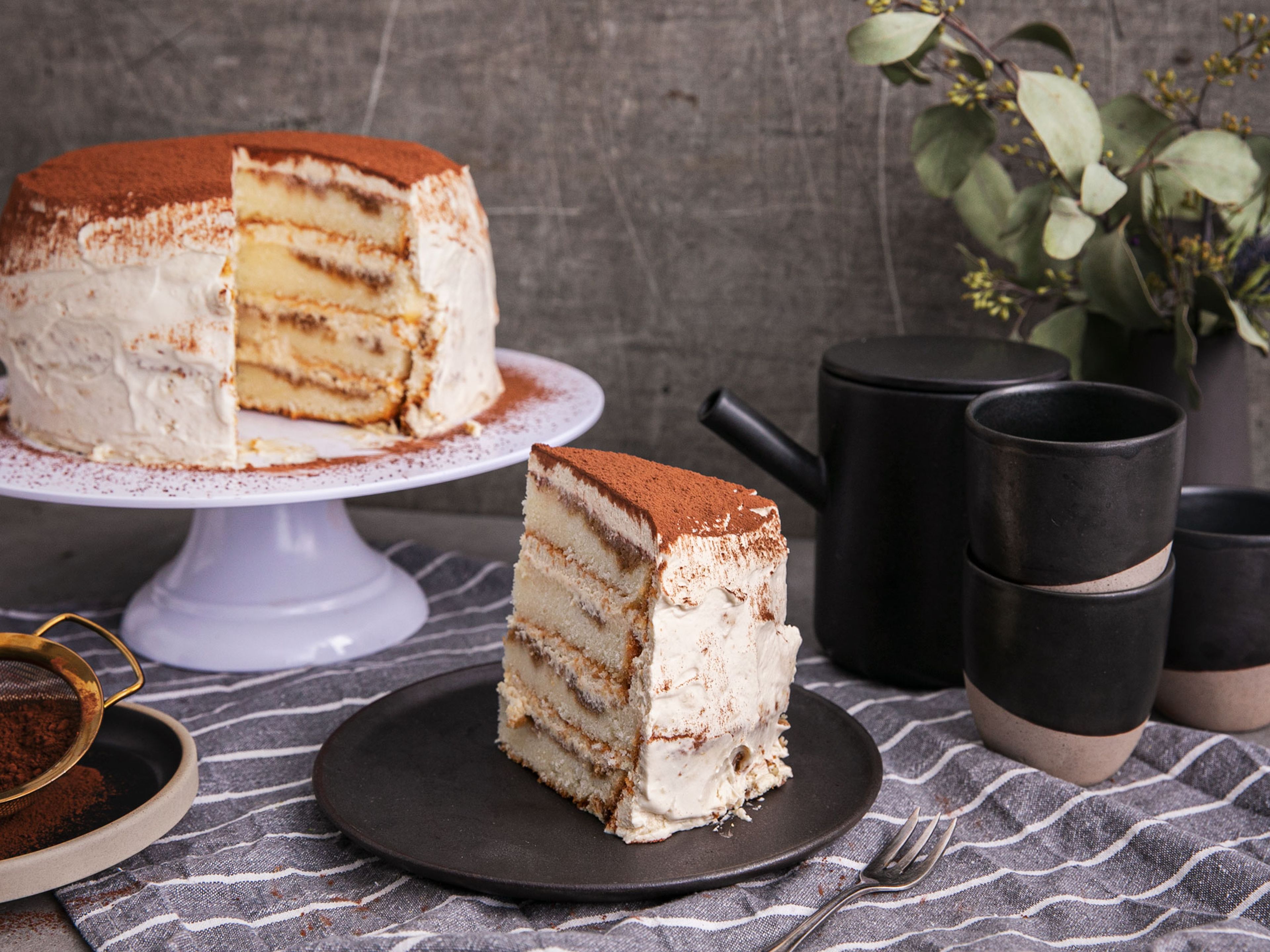 → Go to recipe
The cake
Yes I'm going to write this sentence: the thing that makes tiramisu cake a "cake", is the... cake. Or to be more precise, the plain cake base: the building block of the magnificent layer cake world.

Almost every cake comes down to these ingredients: butter, flour, eggs, and some liquid. In this version, we use egg whites only to get a light, fluffy texture. But, don't waste your egg yolks, they will work perfectly in carbonara or homemade pasta! Buttermilk will give the cake more moisture and tenderness, as well as add a tiny bit of tang to the flavor. Almond extract is used as a non-alcoholic substitute for classic Italian amaretto. To make the process easier, premix dry ingredients (flour, baking powder and salt), and the wet ingredients (buttermilk, egg whites and some vegetable oil).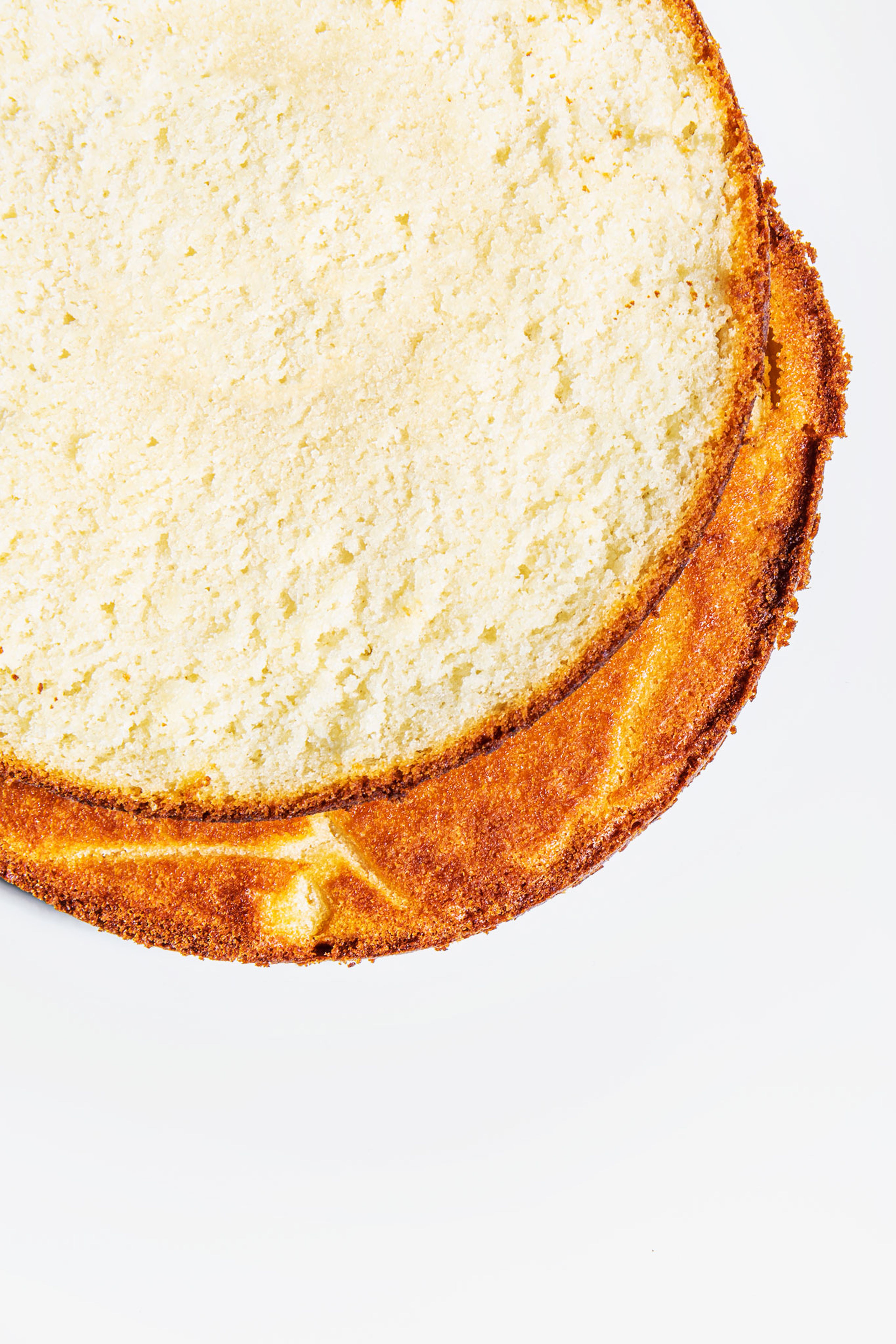 Another thing to keep in mind: Have all the ingredients at room temperature before you start mixing. We start with creaming the butter, sugar, vanilla extract and almond extract in a stand mixer. Then add the dry mixture and wet mixture alternately until a smooth batter without lumps forms.

We used 2 parchment-paper-lined and greased springform pans and each cake is cut into halves, leaving us with 4 layers. The hefty end-product is more for a larger crowd, so if you only want to feed 2-4 people, cut down the ingredients by half and only use one pan.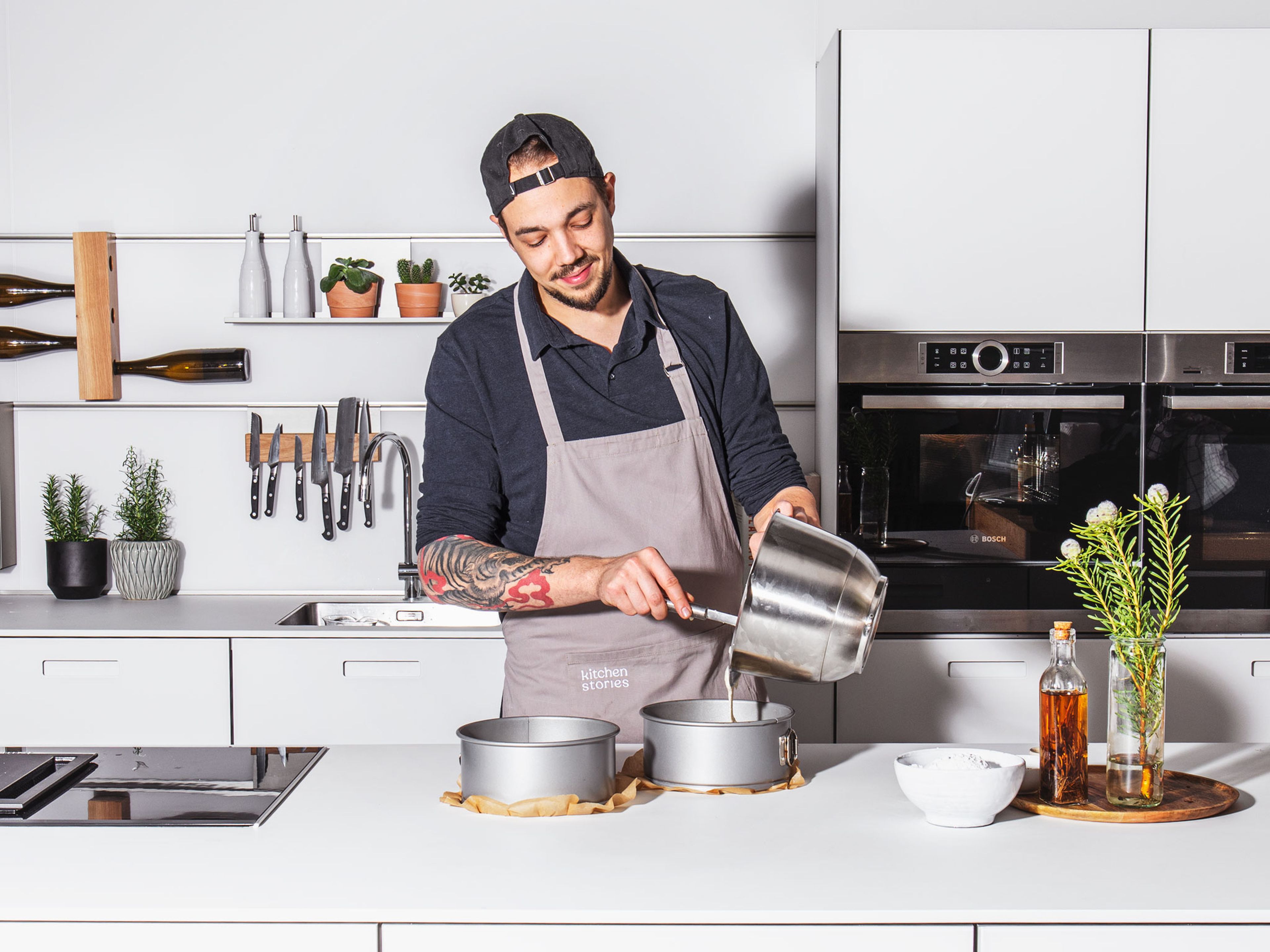 For more tips: Check out more baking how-tos, where all your questions will all be answered.

The mascarpone mousse
The mousse should be made as freshly as possible as it contains egg yolk. So start this process when your cake is cooling down. Mascarpone is what gives tiramisu its signature, full-bodied creamy taste. In this recipe, it should be used cold rather than room-temperature. Our pastry chef Johanna uses a 2-step-method to create the perfect cream, by making the mascarpone cream and whipped cream separately then mix them together.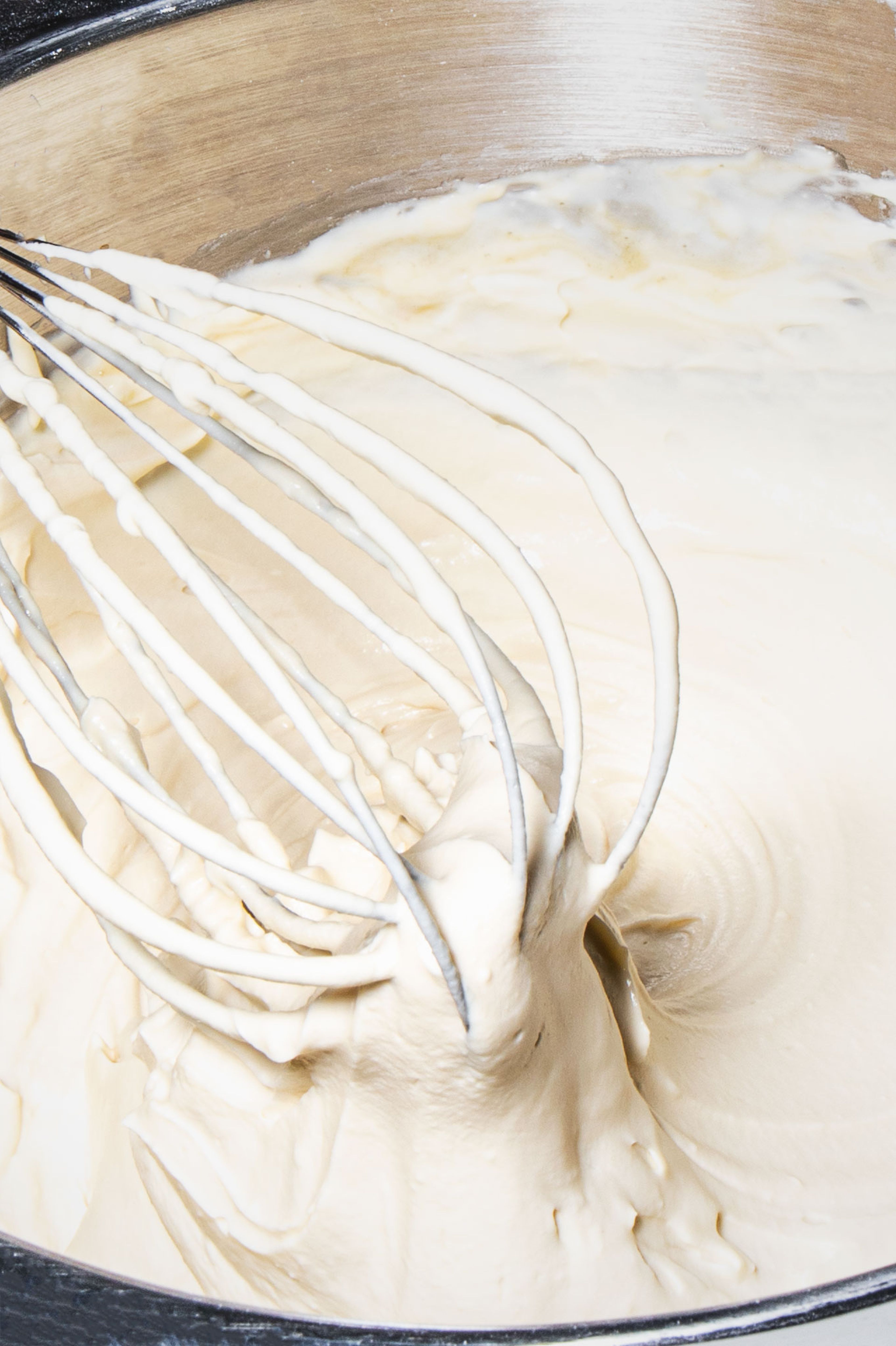 We used chilled espresso twice in this recipe. If you want an even more intensified coffee flavor, add a dash of coffee liqueur or brandy.

The assembly
Assembling cake takes some patience. Take a deep breath. One thing to make sure is that the cake is cooled completely. It helps prevent breakage and crumbling while leveling off and transferring. Also, it won't lead to a cream-melting scene, which, I'm going to let you in on a secret, almost happened during our testing.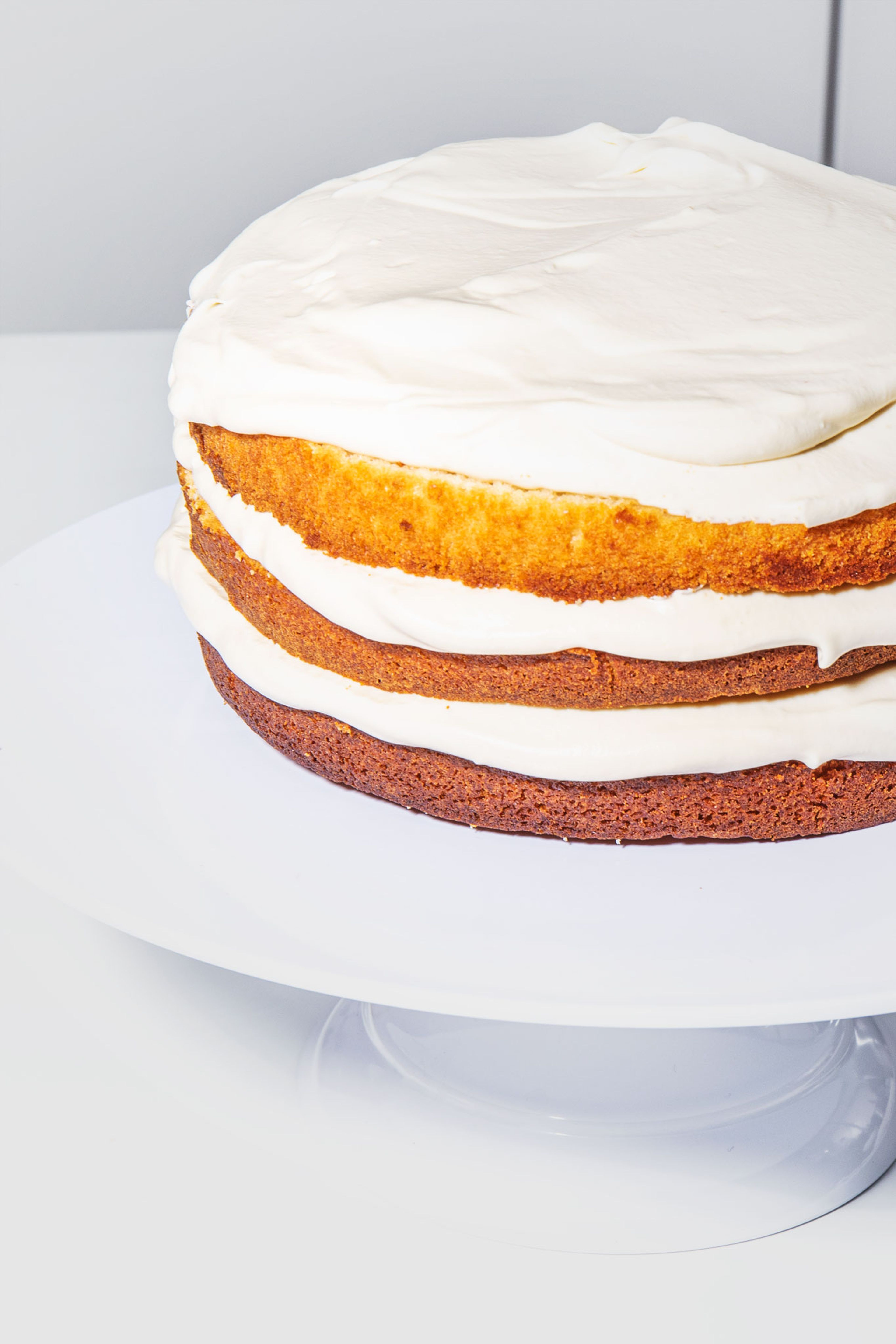 Custardy mascarpone filling can be hard to form, so placing an adjustable cake ring around your layered creation will help if you prepare the cake ahead. Then, let it chill for enough time for the cream to set and then you are safe to remove your scaffolding.

For me, having a cake "version" of tiramisu is satisfying enough. But for those looking for something a bit extra, you can decorate the cake with fresh fruits, chocolate glaze or frosting, a dusting of cocoa powder, or by piping a round of buttercream flowers.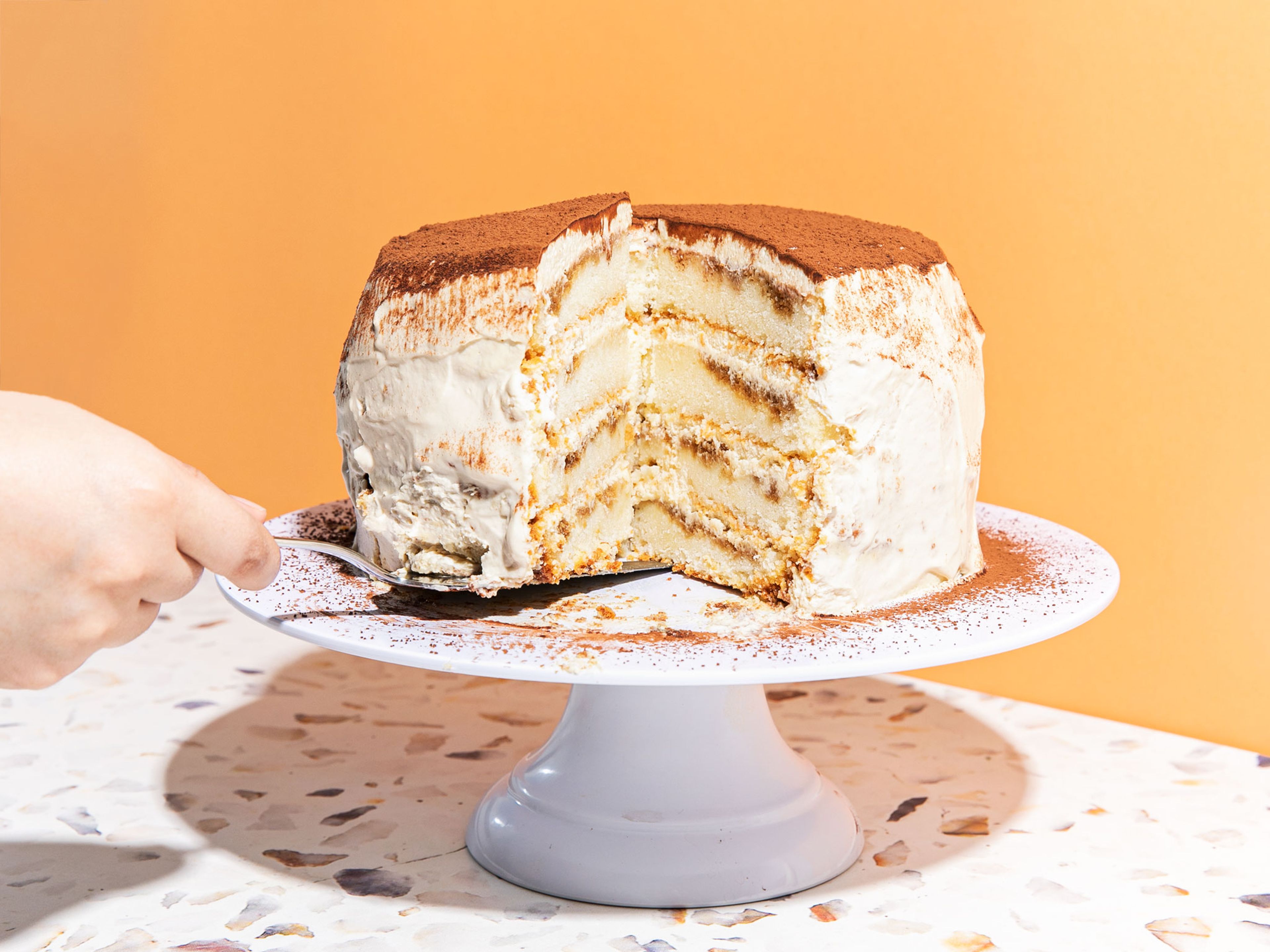 Published on December 18, 2019
More delicious ideas for you