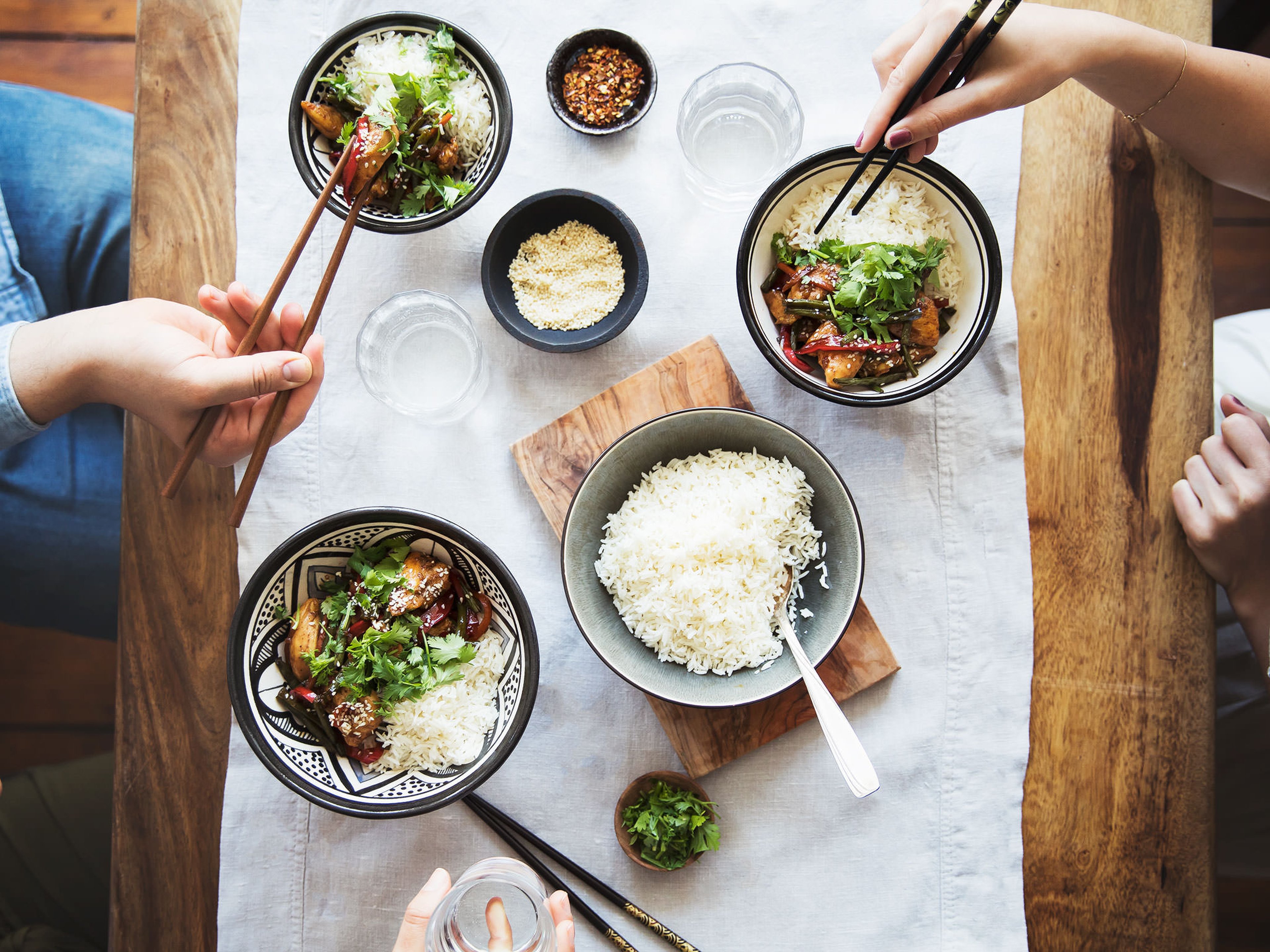 Finger-Licking-Good: Stir-Fried Sweet Soy Chicken
A foundational recipe that's here to save your weeknight dinners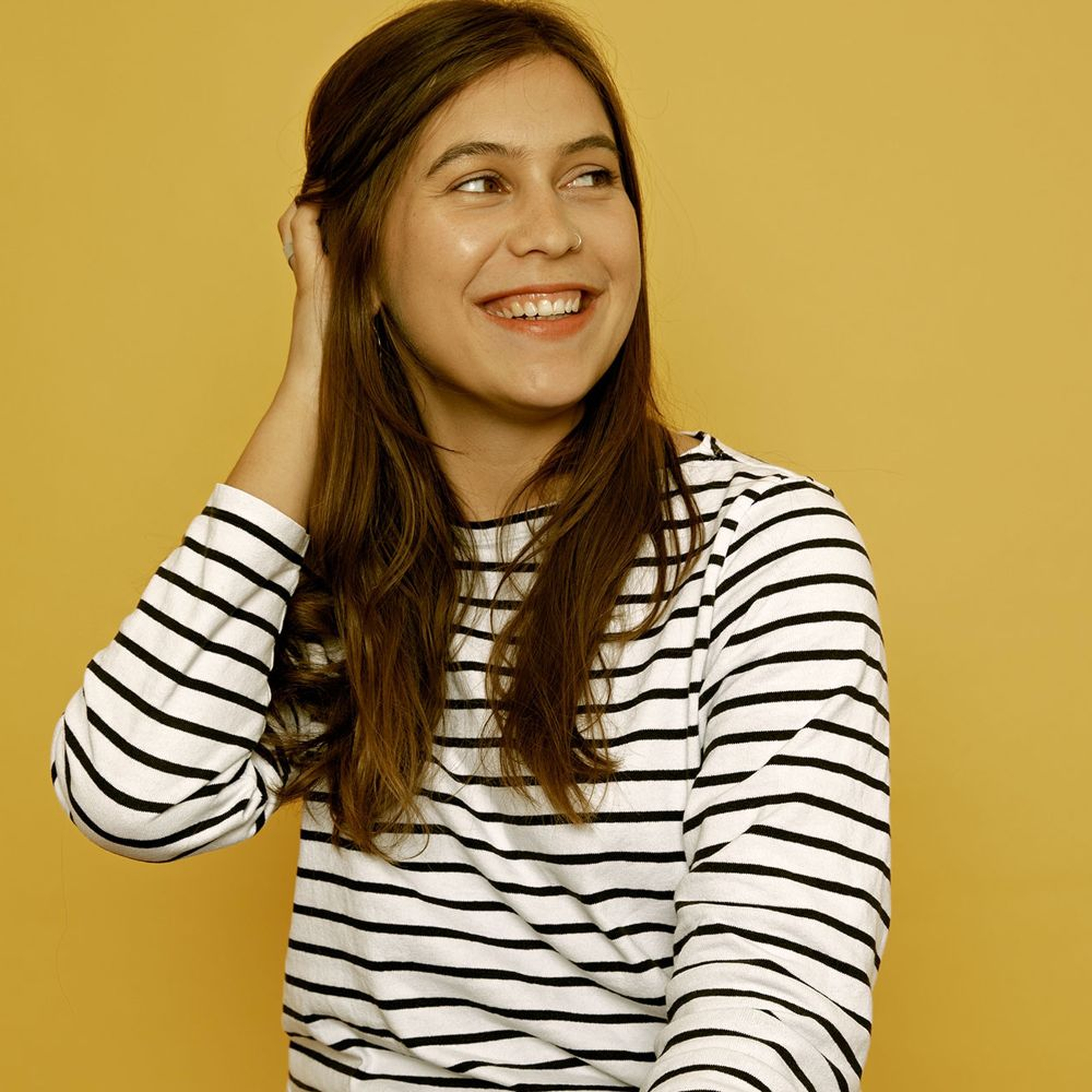 In need of cooking inspiration? Look no further! Our inventive community creates fabulous recipes, and we choose the best oneeach week to cook, photograph, and publish for the world to taste. If you'd like your own recipe to be featured, send it to community@kitchenstories.com.

You see, I'm a the-more-sauce-the-better kind of person—but, let's be clear, I'm not talking about ketchup. Like all things, my childhood is to blame. Growing up, dishes based on a fragrant sweet soy sauce were a weekly fixture at our dinner table. The foundation was always the same—a sweet and salty soy sauce, garlic, ginger, scallions and Shaoxing wine—but aromatics like cinnamon, star anise and sesame oil rotated through. In its thickest form it coated tender beef, in its thinnest, bok choy—but the indisputable star was always the sweet soy chicken. Sticky and served on the bone, it was an exercise in (forgive me) finger-licking-good-eating.
Stir-fried sweet soy chicken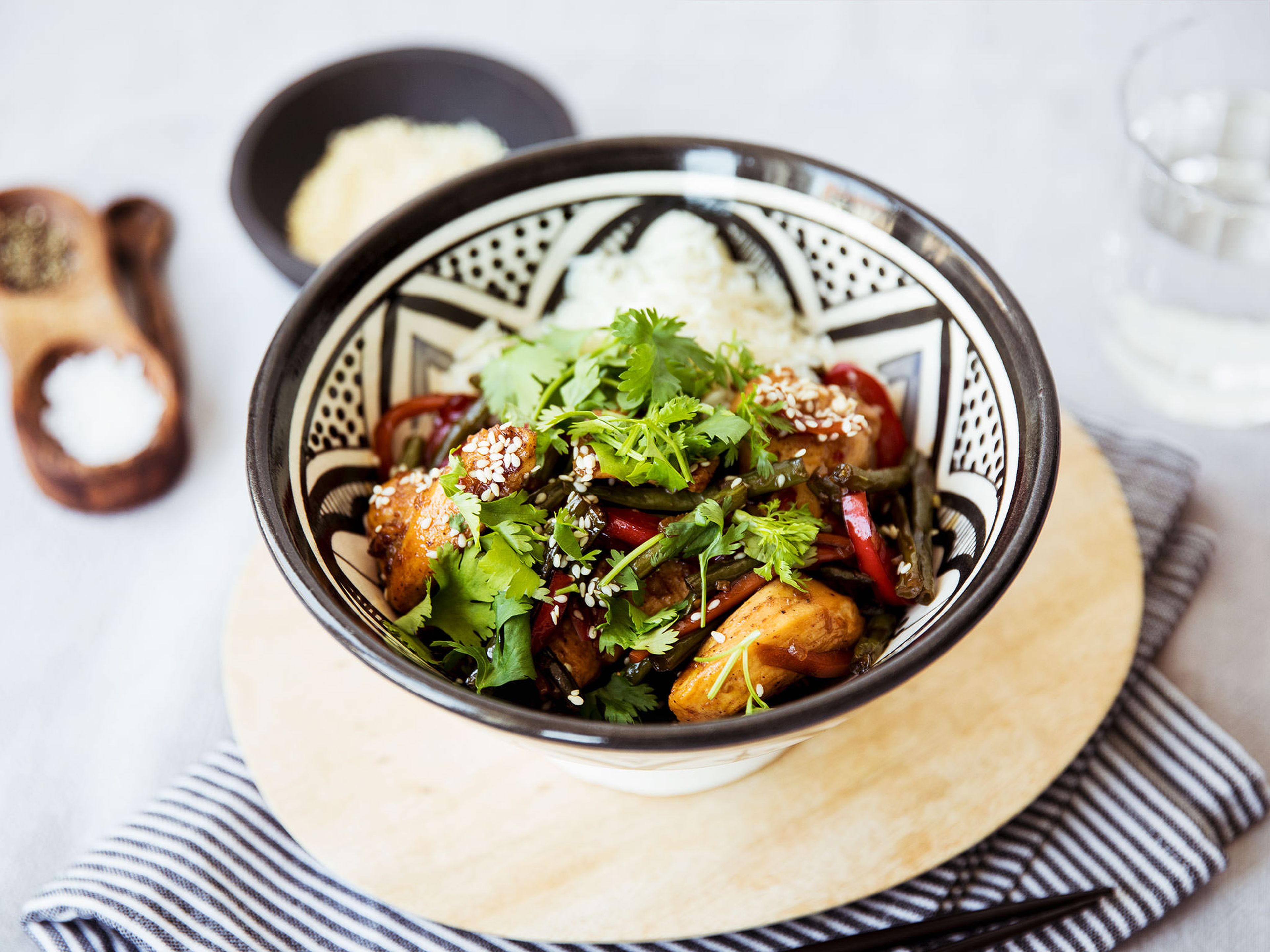 → Go to recipe
For cooking, as in life, there's no cutting corners: You have to master the basics first. Once you've learnt a reliable foundation, like this community recipe's glossy and garlicky sweet-soy sauce, or like the one from my childhood, you can improvise and create different riffs on a staple recipe. Not only will you expand your repertoire, but weeknight dinners will become a lot more interesting—maybe even memories in the making.
Why is this a dish to know?
This recipe for stir-fried sweet soy chicken has all the hallmarks of a reliable weeknight recipe—it's quick, straightforward, and satisfying. Spiced with nutmeg and with the additions of carrots, bell pepper, and green beans, it's a complete meal that comes together in a stir-fried flash. All that's needed is rice to soak up all that sauce, though egg noodles would also work well.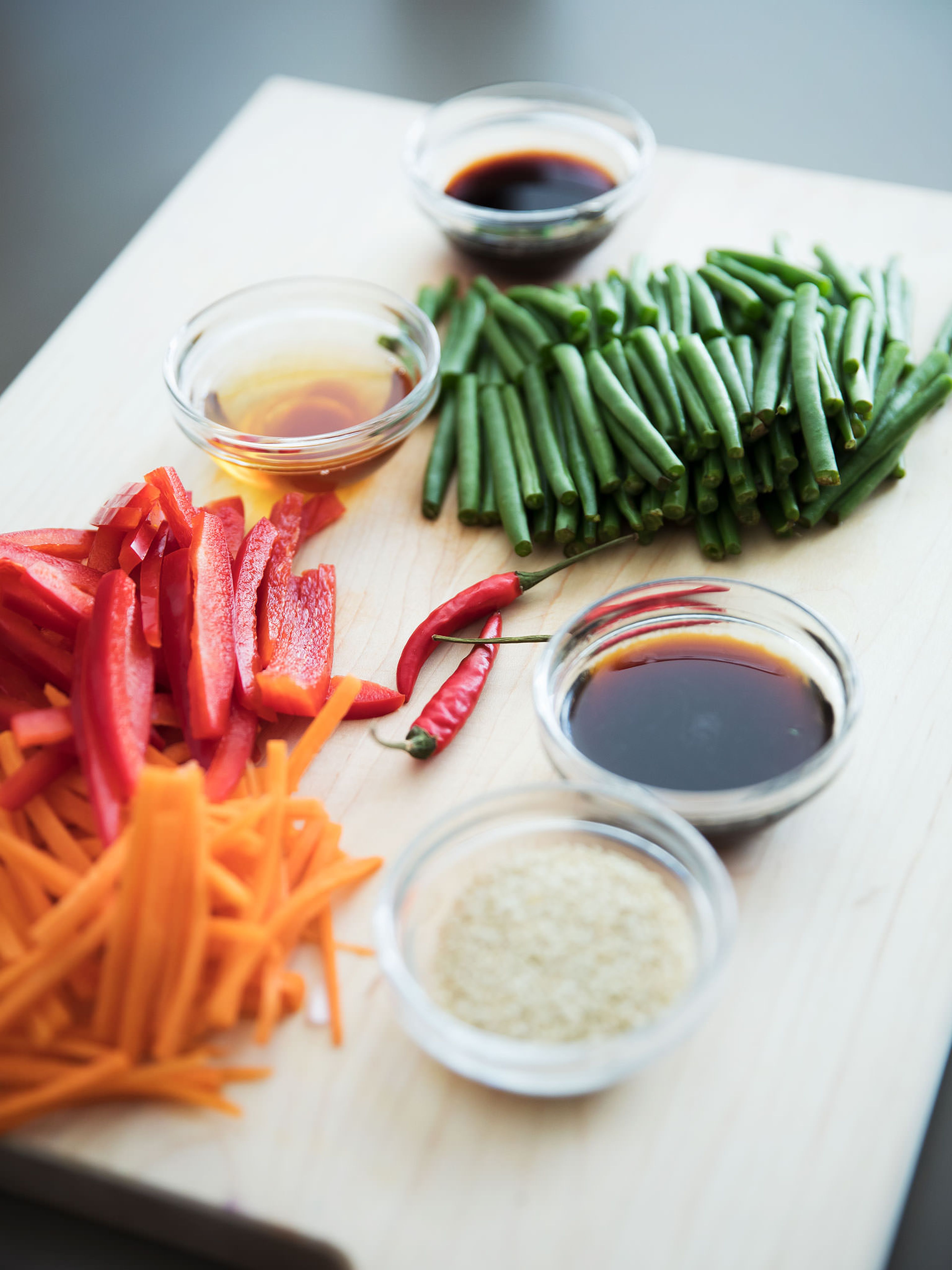 Our tips for making stir-fried sweet soy chicken
How to marinate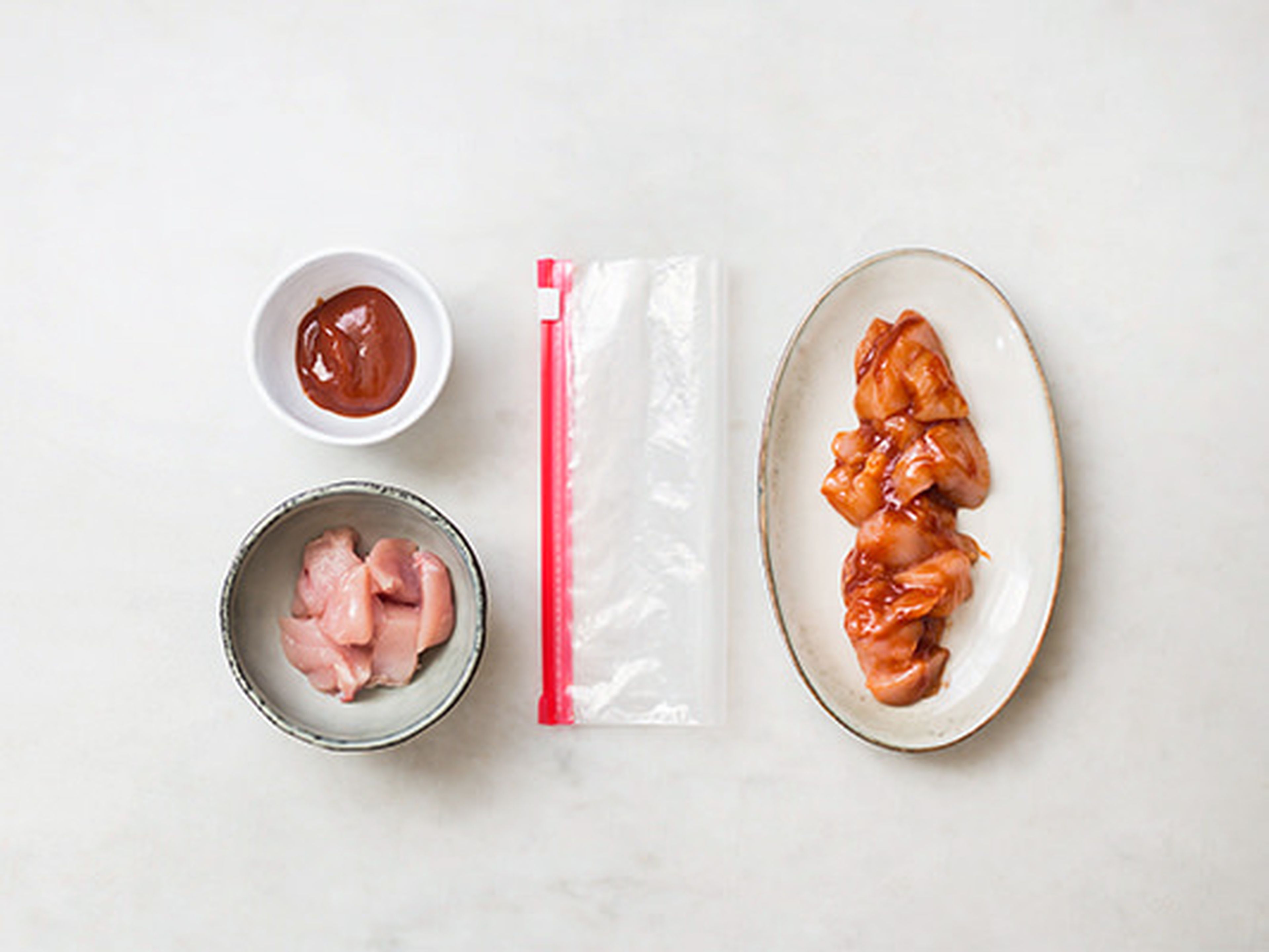 → Go to recipe
Experiment:
Use the sauce as a basis for different proteins: bone in or boneless chicken (breast or thigh), beef, pork, tofu or vegetables like, carrots, snow peas, baby corn, or bok choy. Don't be afraid of swapping in different aromatics: star anise, cinnamon, cloves, cardamom, black or white pepper corns, fresh or dried chili peppers—it's up to you.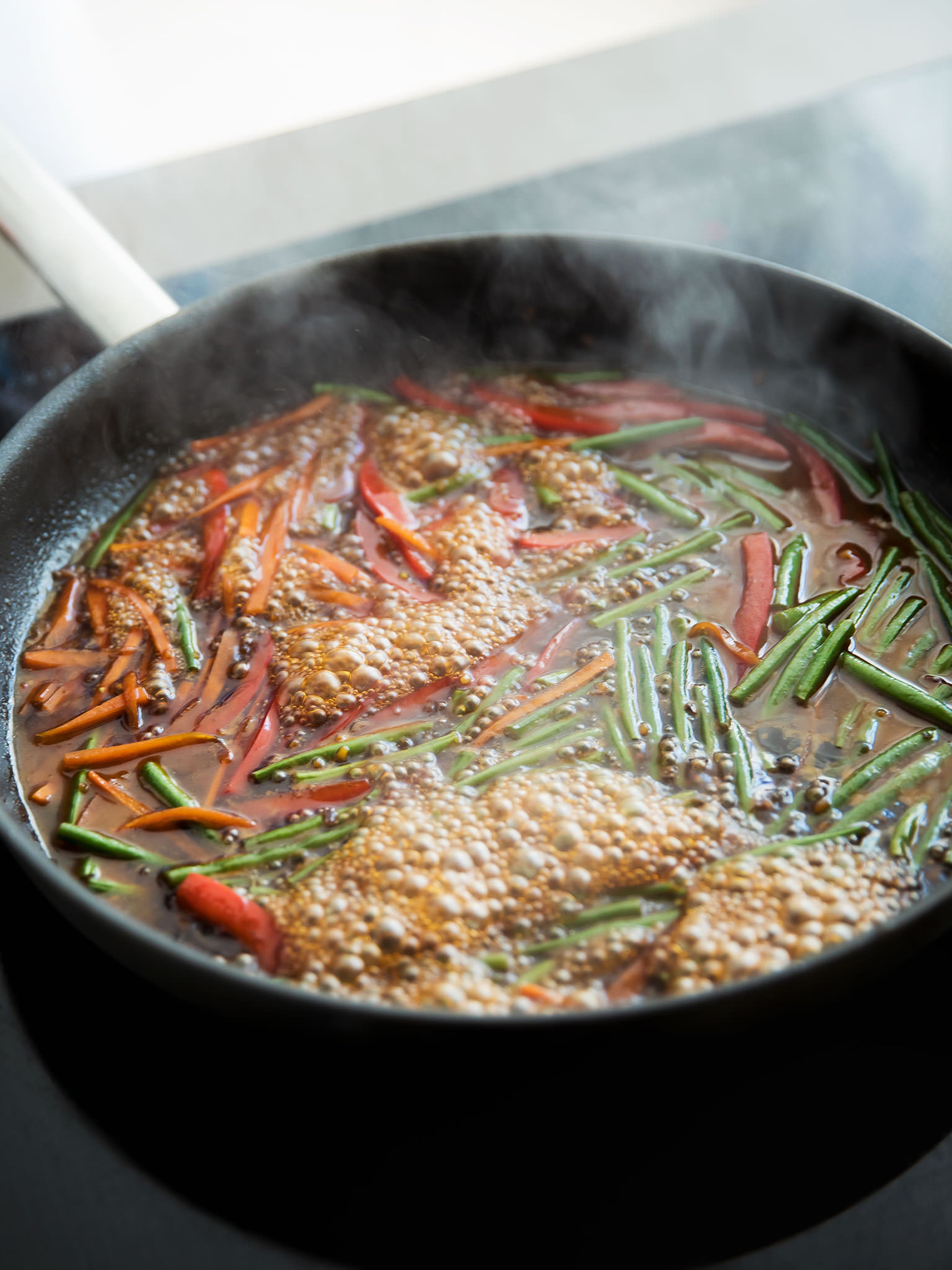 Prep your ingredients ahead:
Timing is key with stir-frying. There's no getting around it, you must have your 'mise en place'—that's French for 'prep all your ingredients ahead so you're not slicing bell peppers while your garlic singes in the pan.' The time invested in prepping and setting out all of your ingredients means that the dish itself will come together in around 10 minutes.
Fry on high: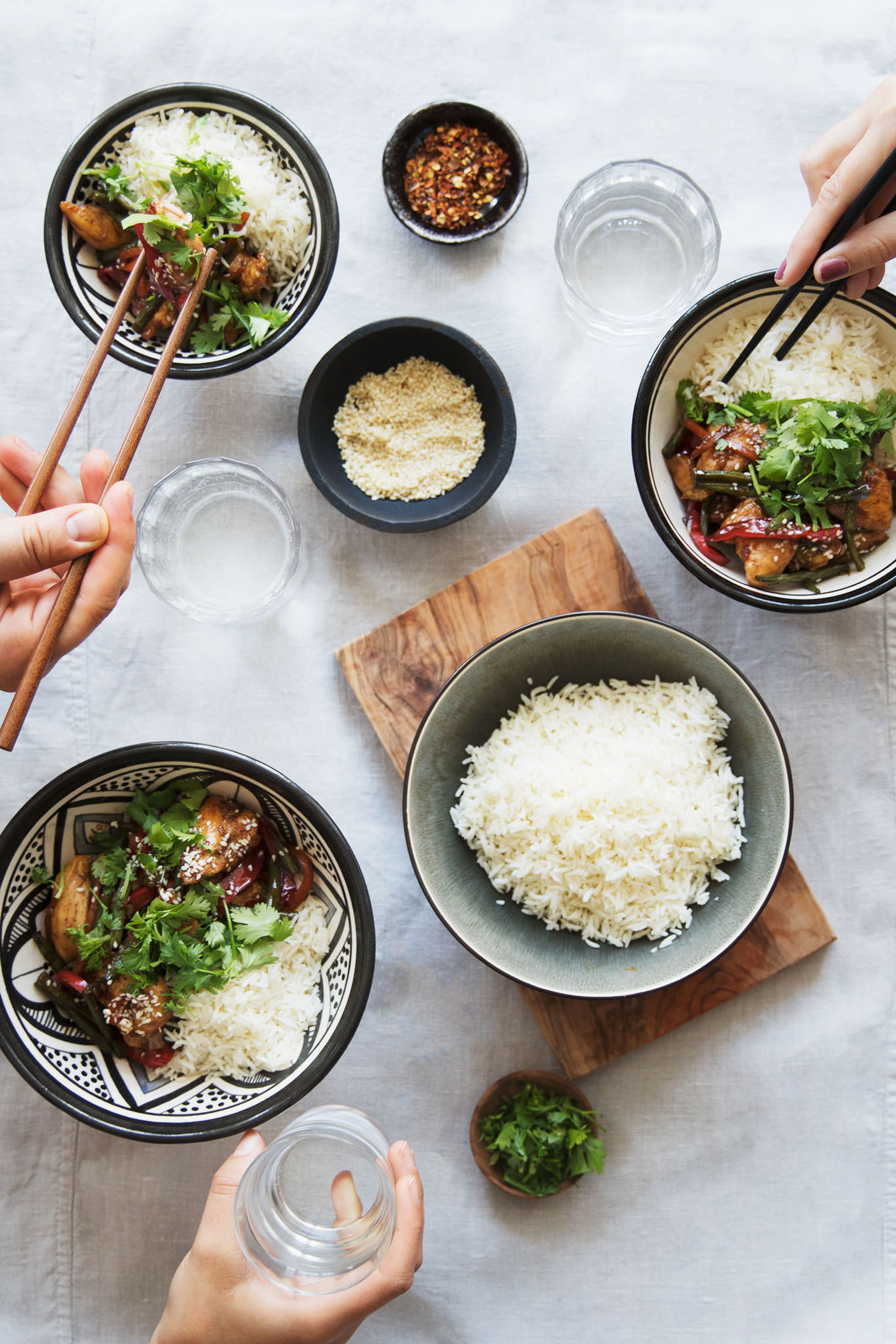 Always stir-fry on medium-high heat and remember to constantly turn your ingredients with a spatula to ensure crisp, even cooking—here's where the depth of the wok comes in handy. Cook the meat and vegetables separately so you have greater control over doneness. Your chicken will be cooked through and juicy but won't toughen up in the time it takes the vegetables to cook and the sauce to come together. For stir-fries, you want to stop cooking while your vegetables are still crunchy. Sadly, it only takes a few errant turns to land in soggy territory, so taste as you go and you can't go wrong.

Are you fan of stir frying? Let us know your tips in the comments below or share your favorite weeknight dish by uploading it to our app.
Published on June 18, 2018
More delicious ideas for you