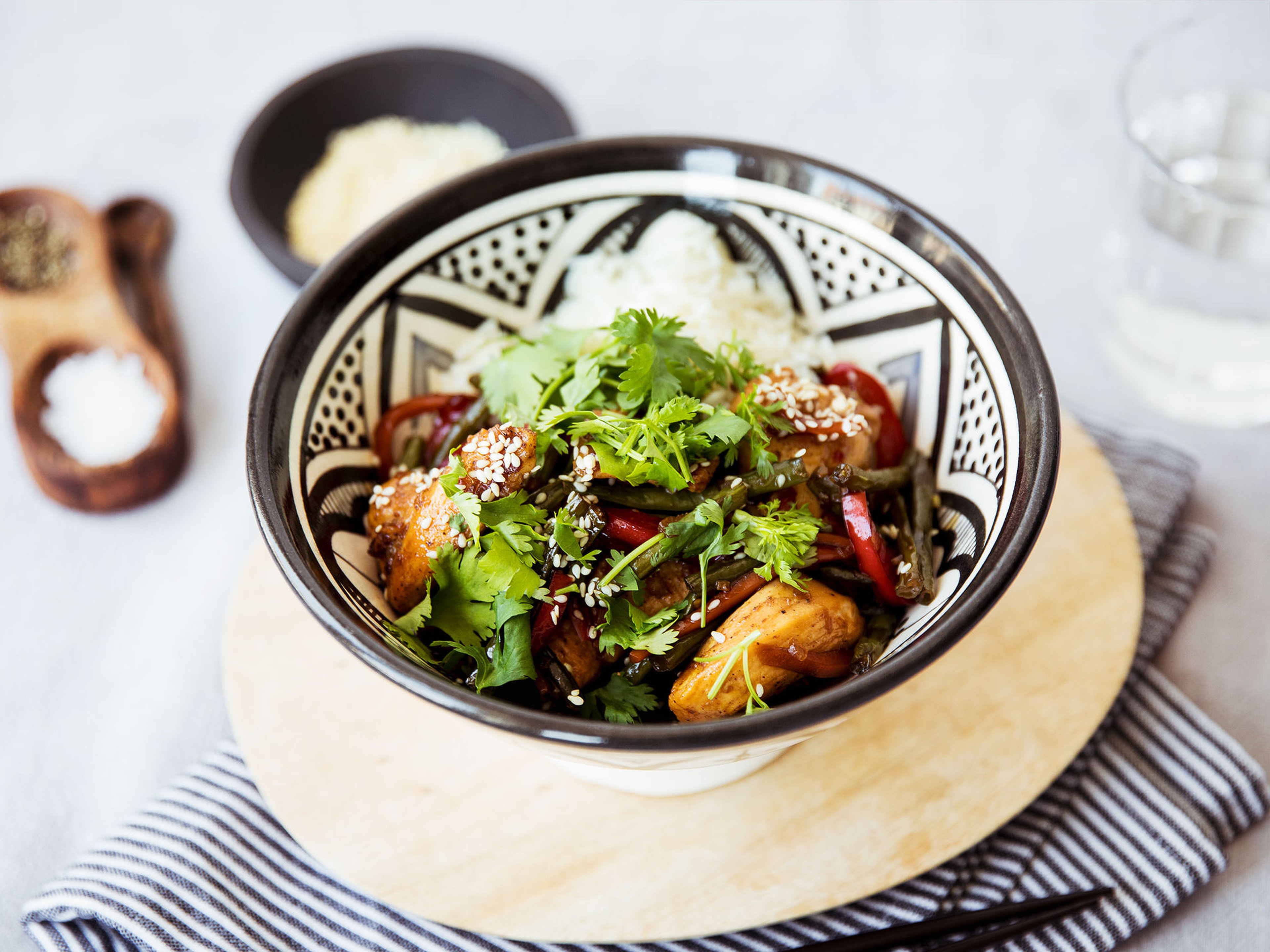 Stir-fried sweet soy chicken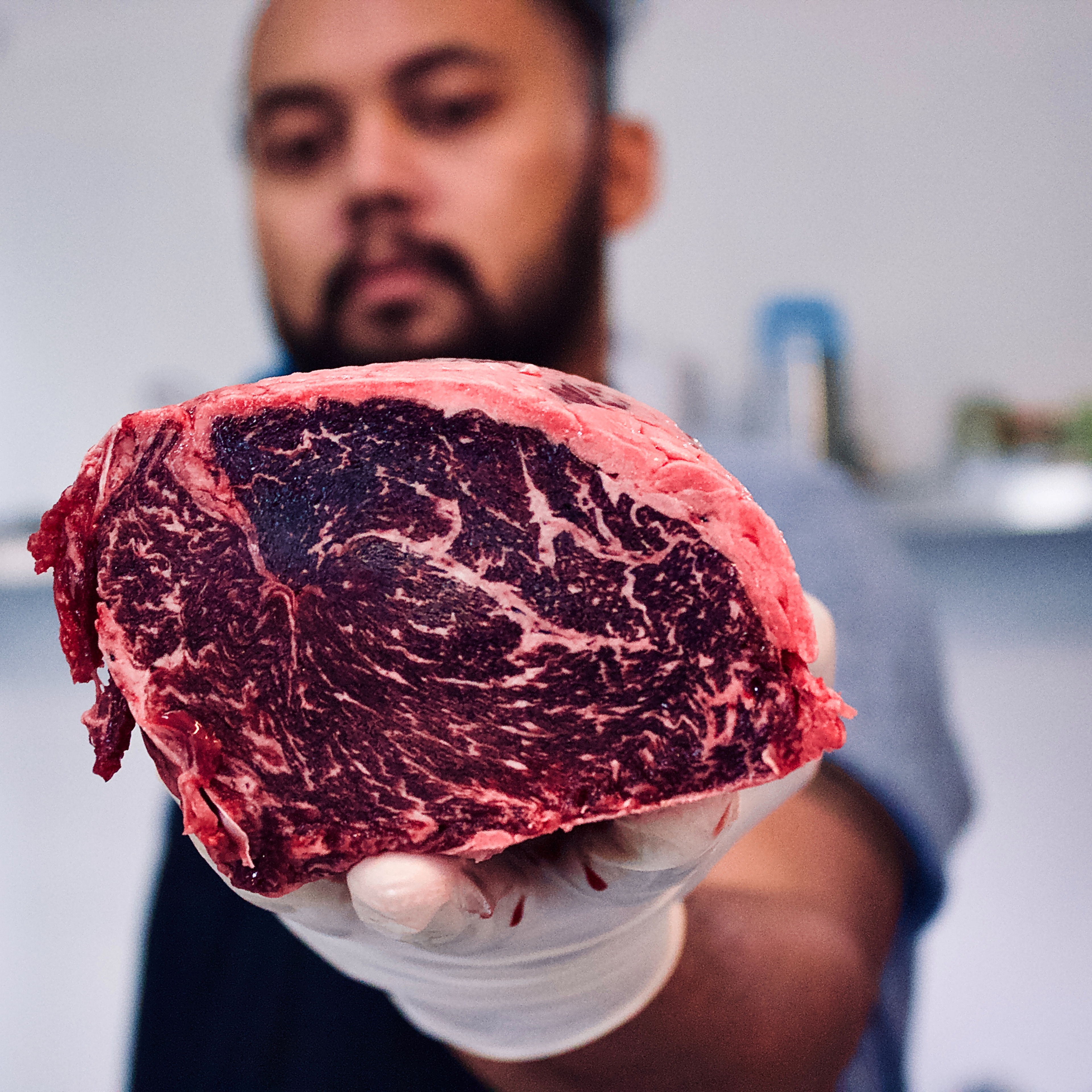 Utensils
bowl, cutting board, knife, plate, wok, cooking spoon
How to chop green herbs
How to prepare garlic
How to cut a bell pepper
How to julienne
How to deglaze
How to cook aromatic rice
Step 1/ 6

2⅔

chicken breasts

4 cloves

garlic

⅔

onion

1⅓

chili peppers

⅔ tsp

nutmeg

salt

pepper

Dice chicken and add to a bowl. Chop garlic and onion and add to the chicken. If you like things hot, chop and add the chilis. Add ground nutmeg, salt, and pepper. Marinate chicken for approx. 5 – 10 min.

Step 2/ 6

⅔

bell pepper

1⅓

carrots

100 g

green beans

Julienne bell pepper and carrots. Chop green beans to approx. 4-cm/1.5-in. length.

Step 3/ 6

1⅓ tbsp

sesame seeds

80 ml

sweet soy sauce

2 tbsp

teriyaki sauce

1⅓ tbsp

soy sauce

2 tbsp

sesame oil

vegetable oil for frying

Heat wok over medium heat and toast sesame seeds briefly, without oil, until golden. Remove from heat and set aside. Heat oil in the wok, then fry the chicken on medium heat for approx. 4 min. Deglaze with sweet soy sauce, teriyaki sauce, soy sauce, and sesame oil. Remove chicken and set aside on a plate.

Step 4/ 6

Pour water into the wok and bring to a boil. Add all of the vegetables and cook on high heat for approx. 3 min. Then add the chicken and continue to simmer for approx. 5 min. Thicken sauce with starch, if necessary.

Step 5/ 6

10 g

cilantro

rice for serving

Chop cilantro. When the chicken is done, add the cilantro and sesame seeds. Serve with rice and enjoy!

Step 6/ 6

Want to share your recipe with our awesome community? Each week, we'll be choosing your best recipes to test cook, photograph, and publish on Kitchen Stories for the world to see! Simply email us at community@kitchenstories.io and send us your recipe.

Enjoy your meal!
More delicious ideas for you