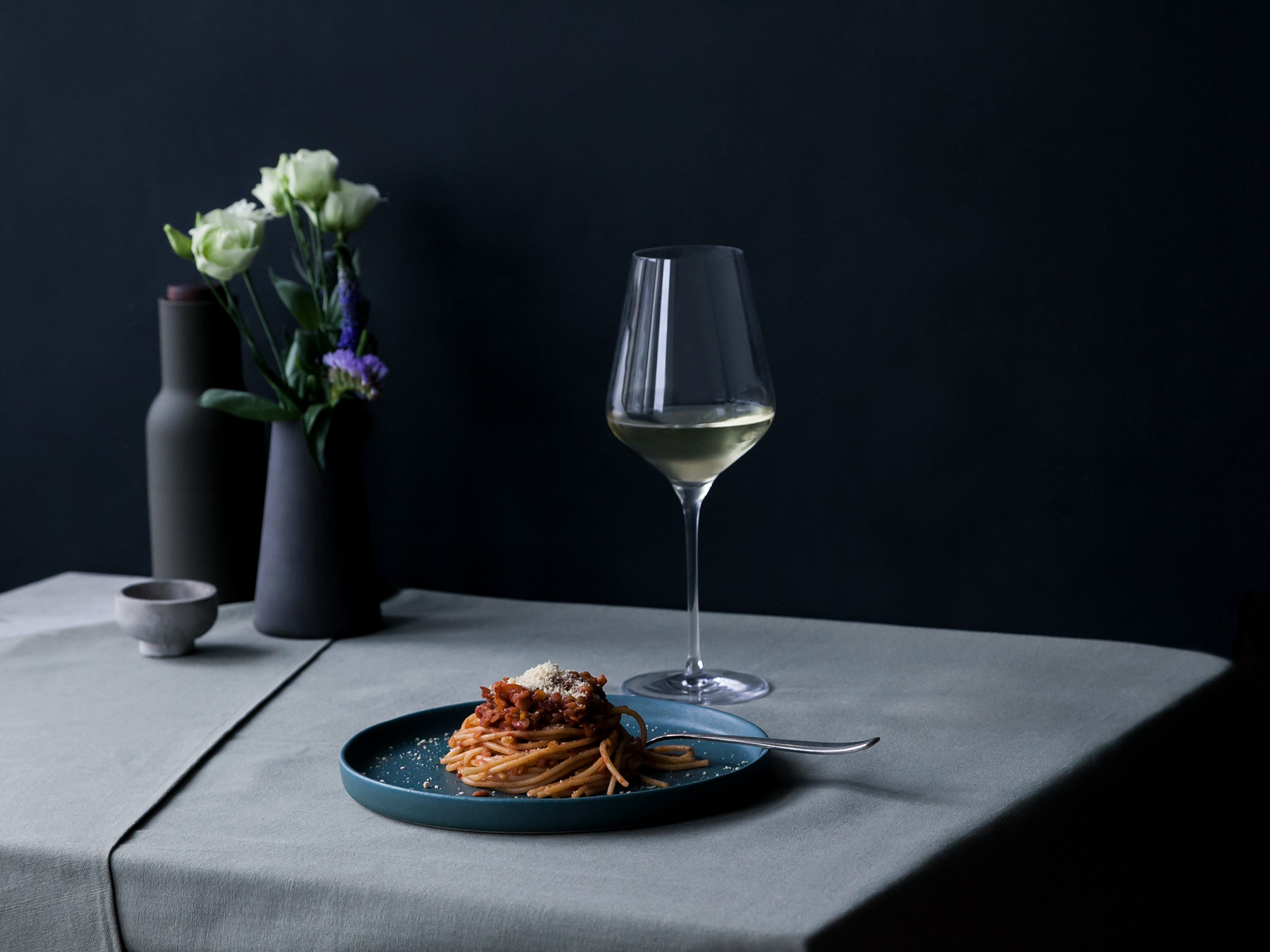 Are Cashews the New Cheese?
4 recipes that will surprise you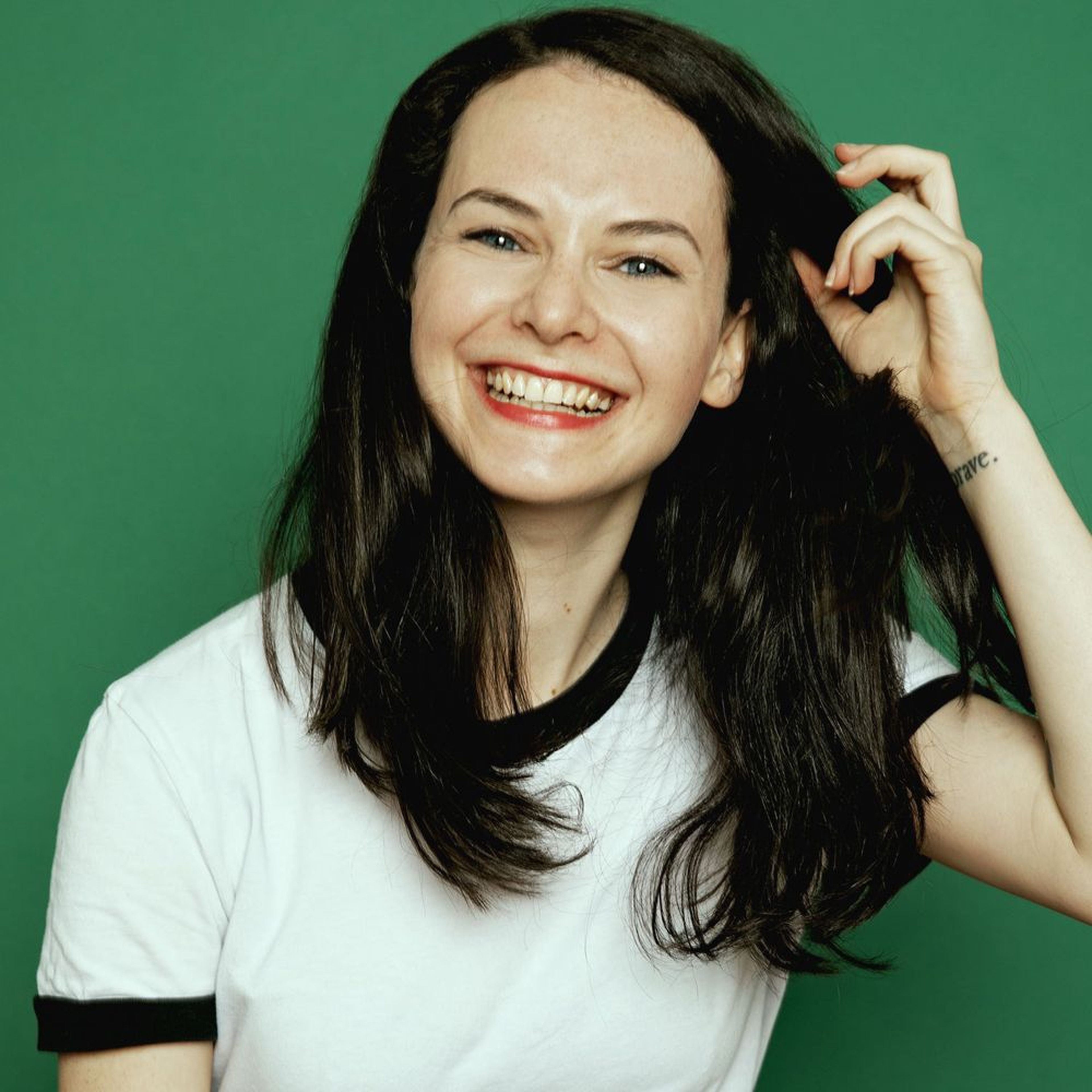 It's one of the most repeated sentences I hear when chatting about plant-based diets: "I could never live without cheese!" But here is the good news: You don't have to! Even though the following recipes skip on the animal products, that doesn't mean you have to adapt a wholly plant-based diet to enjoy them. I like to think of them as simply another, dairy-less variety of cheese, and you should too.

Maybe you want to try out something new to avoid lactose-induced digestion issues or maybe some of your vegan friends are coming over for dinner so you want to impress them with a cashew-based version of mac'n'cheese. Whatever your reasons, there are lots of cheesy-yet-cheeseless options out there.

You might have noticed some new dairy-free options in the supermarket and wondered what exactly they're made of. Most often, they are nut-based. Cashew is king here, since its fat is perfectly suited for a cheese-like texture and it has a naturally mild taste that can handle a diverse range of flavors. But, instead of buying the often pricey cheese-less products, we're asking: Why not make them in your own kitchen? 
Here are 4 easy cashew-based recipes to try out–from cashew Parmesan to cashew cream cheese. 
1) CASHEW PARMESAN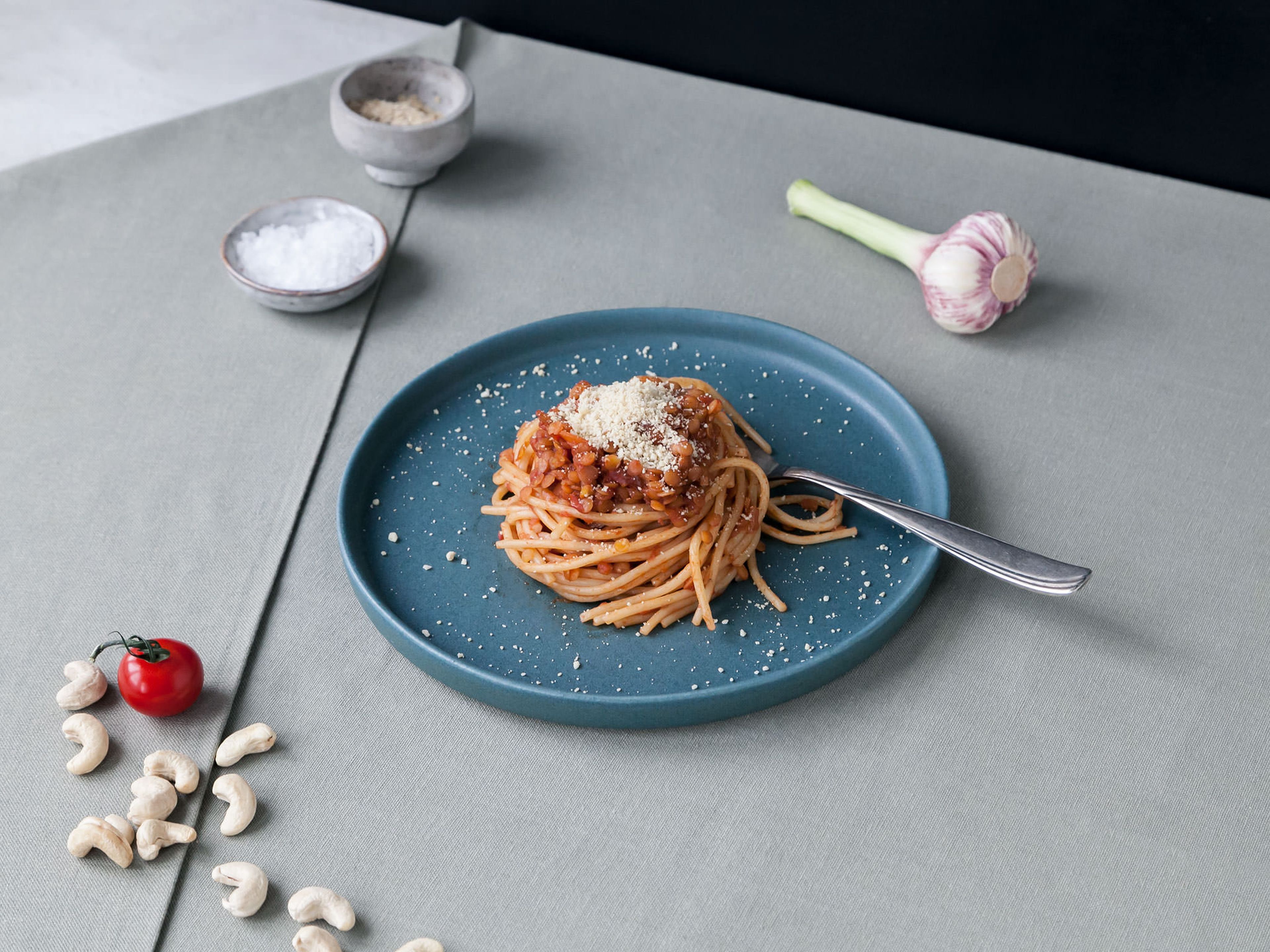 It's a given that we're not trying to make a proper Parmesan cheese here, but instead a dairy-free option to sprinkle on your next pasta dish or even over a veggie casserole. Nutritional yeast is always a good choice for seasoning because it adds depth and umami to the cashews.

What you'll need: 
- 150 g cashews
- 4 tbsp nutritional yeast
- ½ tsp salt
- ¼ tsp garlic powder

Add everything to a blender and mix until finely ground. If you prefer, you can also leave some bigger chunks in it by pulsing until it's combined but not finely ground. 
2) MAC'N'CASHEW CHEESE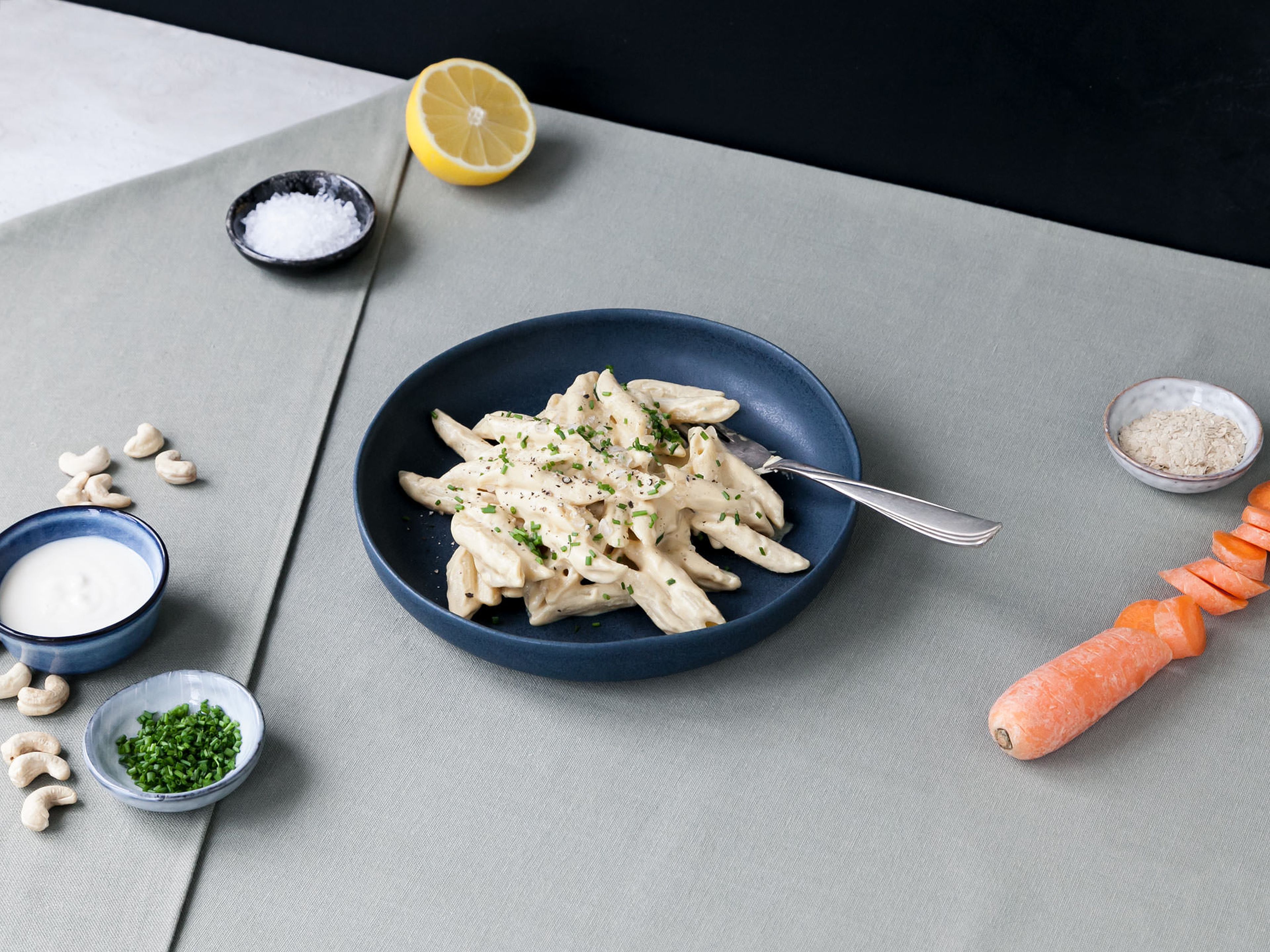 This is a recipe that even my cheese-loving friends crave from time to time. Who would have thought that you can make a cheese-like sauce from nuts and vegetables? If you like, you can make an even thicker sauce, add some chopped jalepenos for a kick, and enjoy it as a spicy and creamy dairy-less dip for nachos! 

What you'll need: 
- 150 g cashews (soaked in cold water overnight)
- 250 g potatoes
- 1 carrot
- 1 - 2 shallots
- 60 ml plant-based cream
- 3 tbsp nutritional yeast
- 1 tbsp lemon juice
- seasoning to taste (e.g. salt, pepper, paprika, garlic powder)

Peel and cut all vegetables into equal-sized chunks. Add to a pot with boiling water and cook until soft. Drain the vegetables, reserving about 200 ml of the cooking water. Drain the soaked cashews and transfer to a blender with the cooked vegetables, reserved vegetable cooking water, cream, nutritional yeast, and lemon juice. Mix until smooth. You can add as much cooking water as desired to get a creamier texture. Season to taste. 
3) CASHEW CREAM CHEESE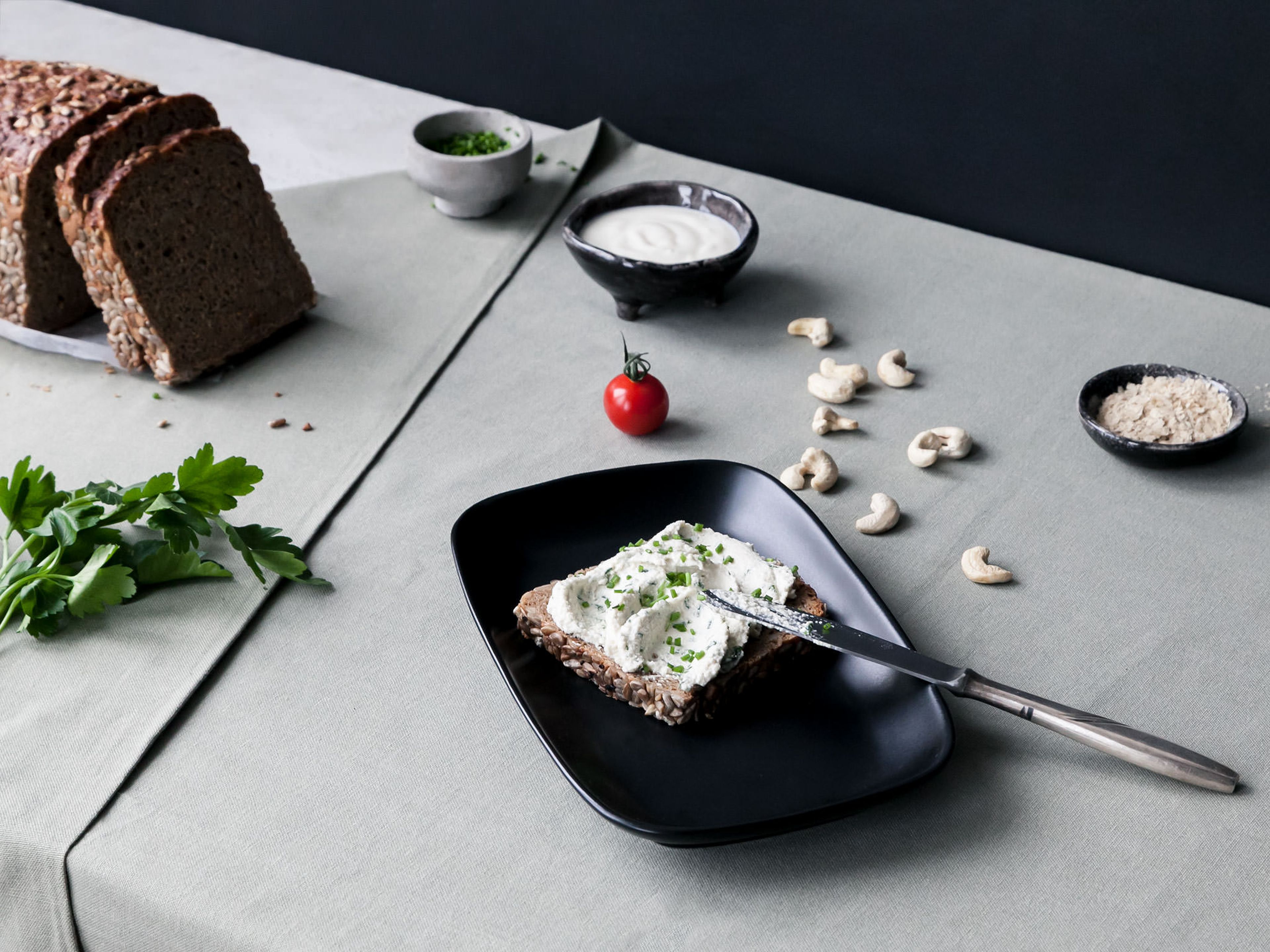 Cultured cream cheese is not impossible! In fact, it's super easy to make at home. Simply use any plant-based yogurt to get the necessary yogurt cultures. 

What you'll need: 
- 200 g cashews (soaked in water overnight)
- 2 tbsp unsweetened plant-based yogurt
- ½ tsp salt
- herbs of choice

Drain cashews and add to a food processor. Mix until smooth, which may take several minutes. Add plant-based yogurt and salt and mix to combine. Transfer to a clean jar and seal. Let sit at room temperature for 24 hours. You can now add some chopped herbs of choice and season to taste. If you want a more sour taste, let it rest for another 24 hours at room temperature. 
4) CASHEW MOZZARELLA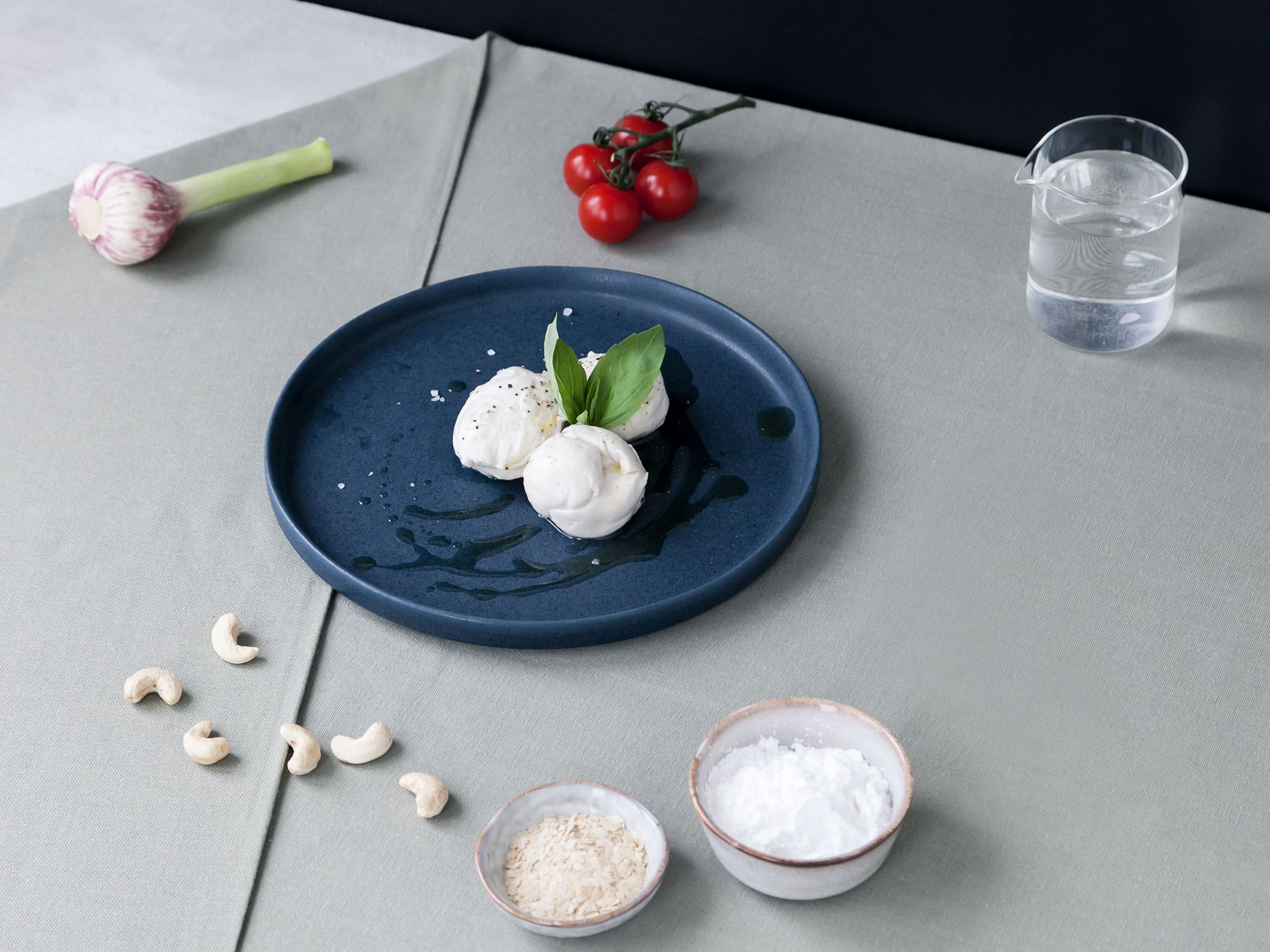 You didn't think we would forget about mozzarella did you? With this recipe, it's possible to enjoy a dairy-free mozzarella that's not just tasty ingredient for salads, but an awesome chees to melt over a pizza–vegan or not. They key to success here is tapioca starch, a pricey ingredient but completely worth it. 

What you'll need:
- 100 g cashews (soaked in water overnight) 
- 150 ml water
- 1 tbsp nutritional yeast
- 1 tsp garlic powder
- ¼ cup tapioca starch
- ¼ tsp salt

Drain cashews and transfer to a blender with all the other ingredients. Mix until smooth, then transfer into a saucepan and heat over medium heat, constantly stirring, until the mixture thickens. The texture should be quite chewy. Remove from heat and use an ice cream scoop to form balls out of the mixture. Transfer them to a bowl filled with ice to firm up.
Would you try out cashew cheese or have you even cooked with it already? Share your thoughts in the comments below and upload a picture of your creations! 
Published on March 24, 2018
More delicious ideas for you