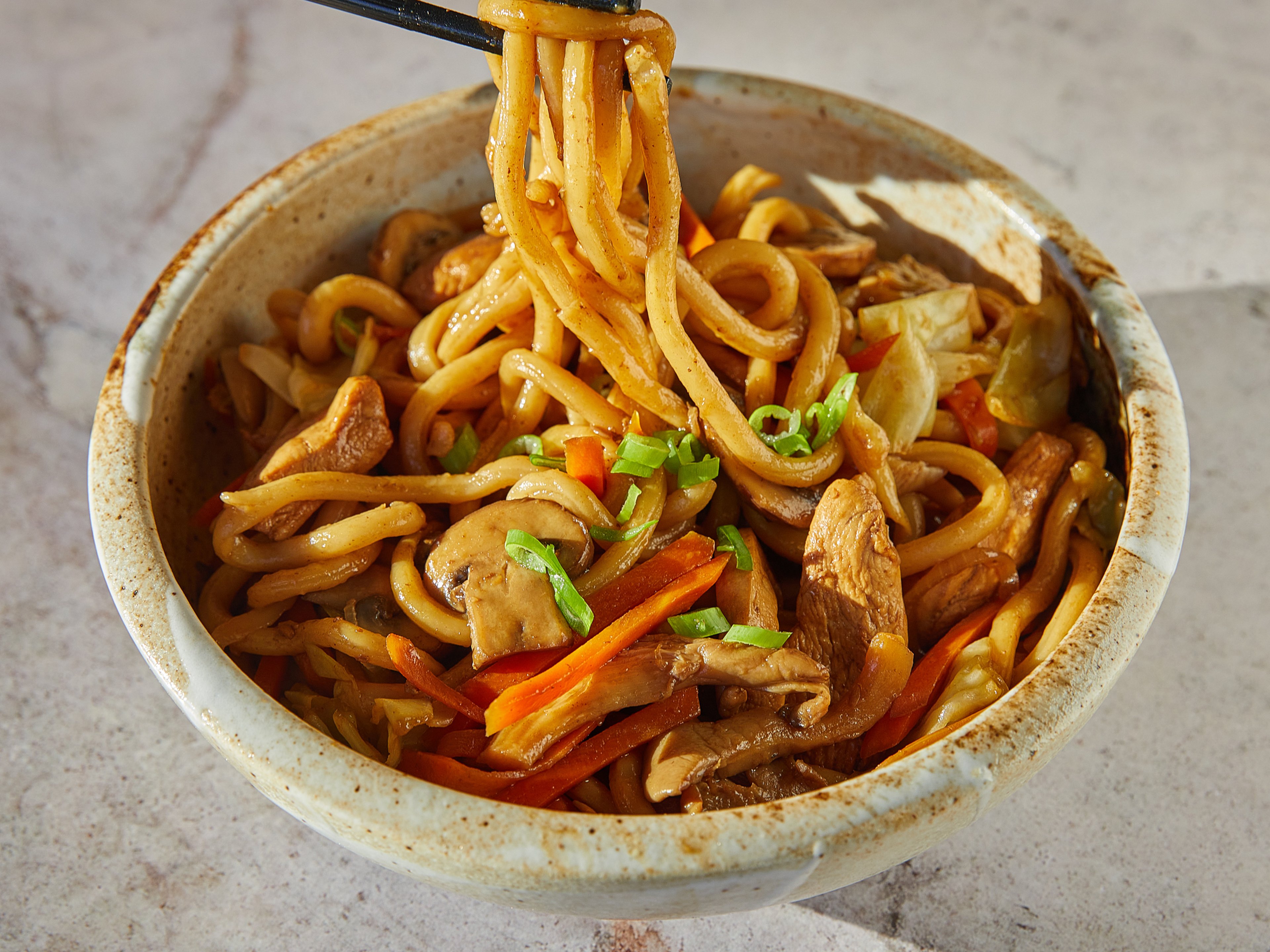 Yaki udon (Japanese stir-fried udon noodles with chicken and vegetables)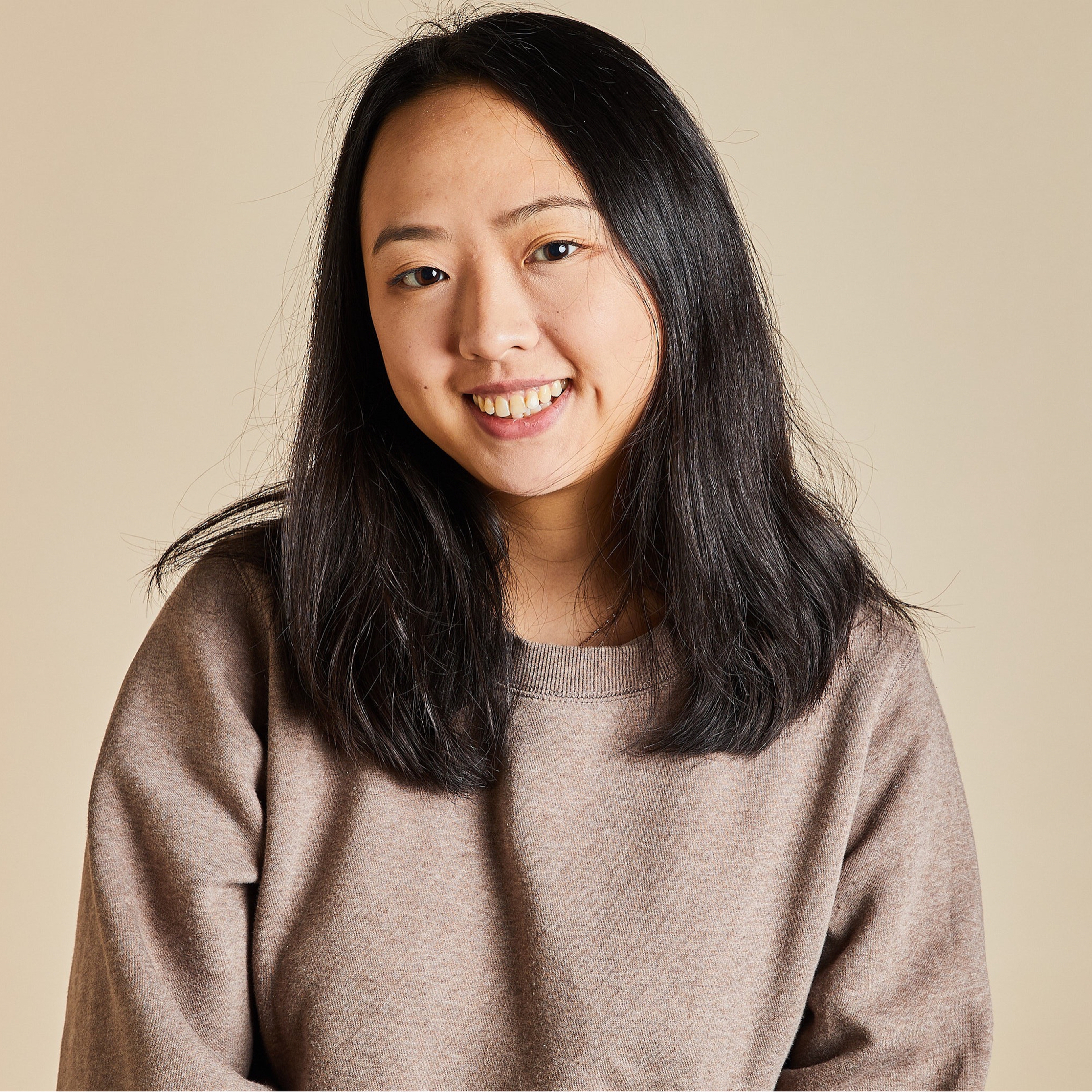 "Yaki udon is a quick and easy Japanese dish with stir-fried udon noodles, vegetables, and protein. It's perfect for making a filling dinner on a whim or emptying out your fridge. If you can find shiitake mushrooms, definitely add them for more aroma. Traditionally the sauce has mirin, but I adapted it with sugar so it's more accessible. If you're using packaged par-boiled udon noodles (or fresh udon noodles), you can also directly add them to the stir-fry. Soak them in hot water works to prevent breaking them apart during cooking. But if you're using dry udon or other noodles, you could also boil them until al dente first before adding them. To substitute dark soy sauce, you can leave it out or add a dash of sweet soy sauce instead."
Ingredients
dark soy sauce (optional)
vegetable oil (for frying)
Utensils
knife, cutting board, bowl, heatproof bowl, sieve, frying pan, spatula
How-To Videos
How to chop cabbage
How to cut green onions
Step 1/ 3

200 g

pointed cabbage

120 g

mixed mushrooms

1

carrot

1

onion

1

scallion

250 g

chicken breasts

3 tbsp

light soy sauce

1 tsp

dark soy sauce (optional)

1 tbsp

rice vinegar

2 tsp

sugar

Quarter and remove the core of the pointed cabbage. Then slice into bite-sized pieces. Slice or tear mushrooms. Julienne carrot. Separate scallion with white and green part, cut white parts into strips approx. 5 cm/2 in long. Thinly slice the green part, set aside for garnishing. Cut chicken breast into strips. To make the stir-fry sauce, add light soy sauce, dark soy sauce, rice vinegar and sugar to a bowl. Mix until combined.

Step 2/ 3

400 g

udon noodles

vegetable oil (for frying)

heatproof bowl
sieve
frying pan
spatula

In a heat-proof bowl, cover udon noodles with boiling water. Soak for approx. 2 min., or until the udon noodles are loose. Drain and set aside. In a big frying pan or wok, heat oil over medium heat. Add chicken and fry until lightly golden. Add mushroom, onion and scallion whites and fry on medium-high heat for approx. 3 min. Then add carrot and cabbage. Continue stir-frying until the onion is translucent and the vegetables are soft, for approx. 3 min. more.

Step 3/ 3

Add your drained, loose udon noodles. Then add the sauce mixture. Stir-fry for approx. 3–5 min. Use a pair of chopsticks to stir-fry the noodles, and mix until the sauce is well combined. Season with salt and pepper, garnish with scallion greens and serve immediately.

Enjoy your meal!
More delicious ideas for you