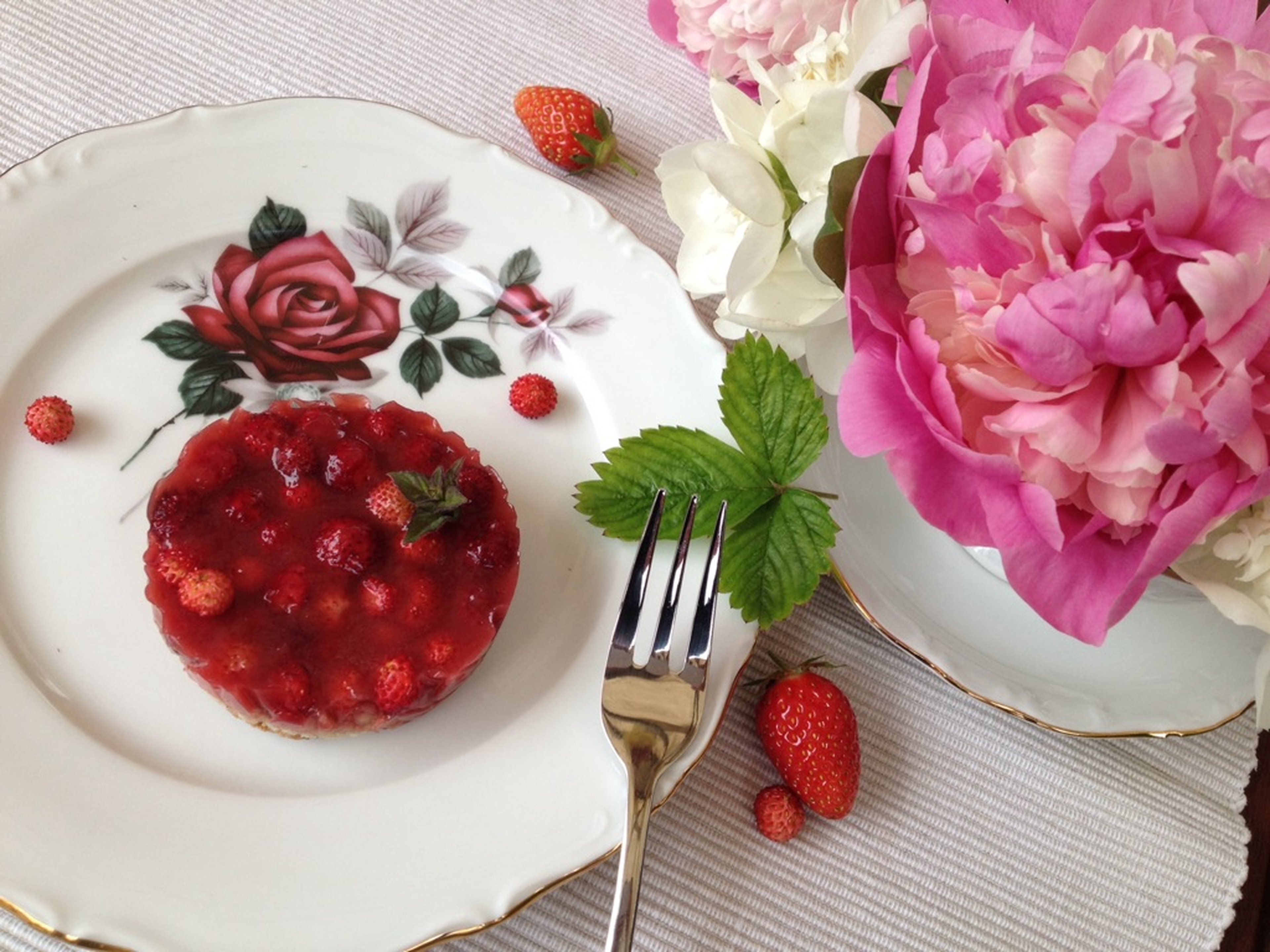 Wild strawberry tartlets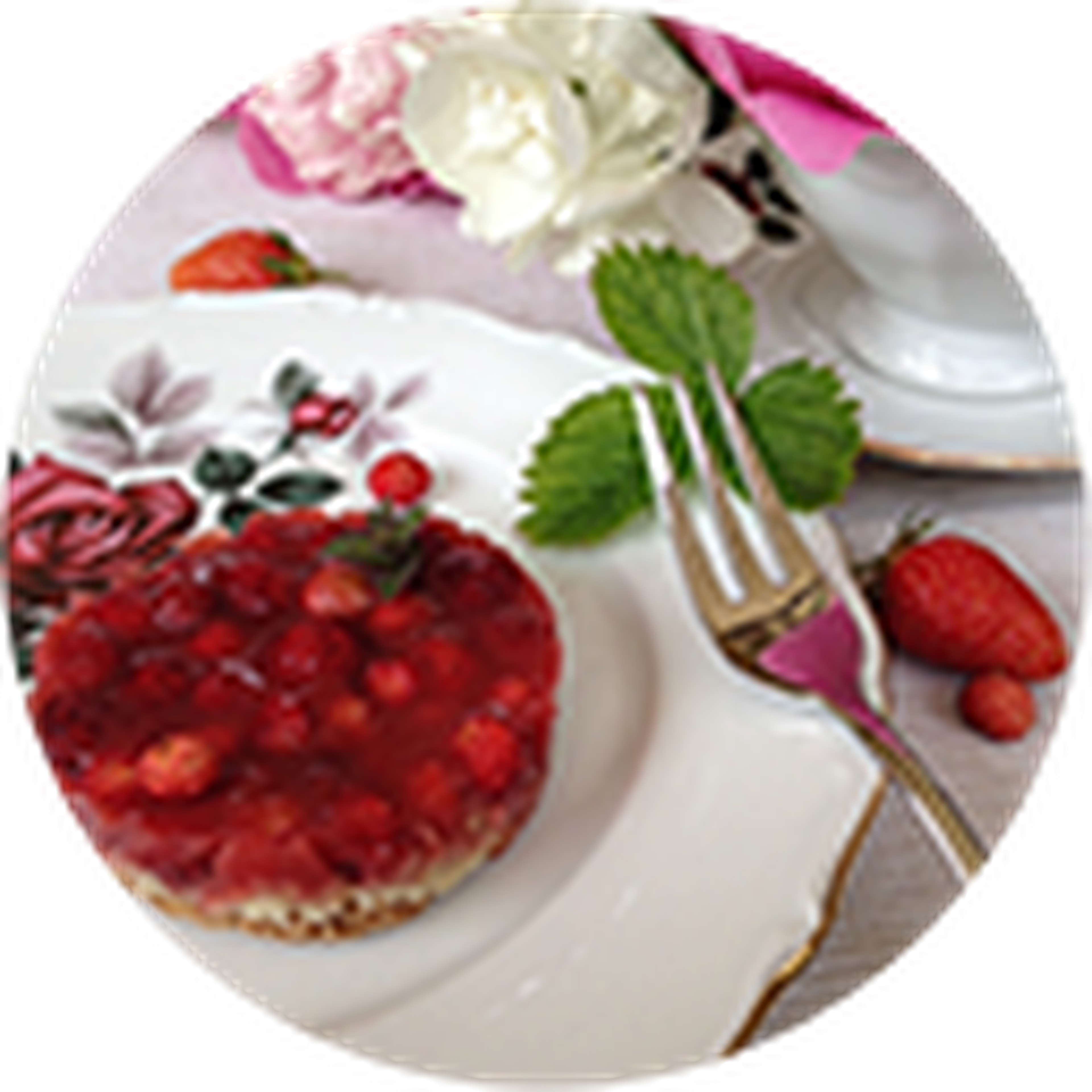 Ingredients
vanilla bean paste (divided)
whipped cream for serving
Utensils
5 ramekins, plastic wrap, freezer bag, rolling pin, pot, rubber spatula, heatproof bowl, blender, bowl, saucepan
How-To Videos
How to prepare berries
How to easily clean a blender
How to measure
Step 1/ 8

5 ramekins
plastic wrap
freezer bag
rolling pin

Transfer the butter cookies to a freezer bag and crush with a rolling pin. Line the ramekins with plastic wrap. The plastic wrap should go over the edges so that you can lift out the tarts later.

Step 2/ 8

4 g

cocoa butter

⅜ tbsp

agave nectar

⅛ tsp

vanilla bean paste

⅜ tbsp

almond butter

pot
rubber spatula
heatproof bowl

Set a heatproof bowl over a pot of simmering water and add the cocoa butter. Add some of the agave nectar and half the vanilla bean paste, along with the almond butter. Mix and combine with the crushed cookies.

Step 3/ 8

Add approx. 1 tablespoon of the cookie mixture to each ramekin and firmly press down. Transfer to the freezer for approx. 5 – 10 min. or until frozen solid.

Step 4/ 8

Meanwhile, blend blanched almonds in two batches so that half of them are fine and the other half is still a bit chunky.

Step 5/ 8

¾ tbsp

agave nectar

⅛ tsp

vanilla paste

Combine both halves of the blanched almonds with the remaining agave nectar and remaining vanilla bean paste in a bowl. The dough should not be sticky but hold together when pressure is applied (sort of like a dryer and chunkier marzipan). Spoon a tablespoon of almond dough on top of the frozen cookie base in each ramekin. Press down carefully to level out, then chill.

Step 6/ 8

50 ml

blood orange juice

⅛ tsp

agar-agar

sugar (optional)

Pour the blood orange juice in a saucepan and sweeten with sugar to your preference. Stir in the agar-agar and bring to a boil. Remove from the heat after approx. 1 min. and let cool briefly.

Step 7/ 8

Divide strawberries evenly between the ramekins. When the blood orange glaze has cooled down a bit, pour it over the strawberries. Swivel the ramekins gently to equally cover the strawberries. Cool down and allow to set up in the fridge.

Step 8/ 8

whipped cream for serving

mint for serving

When ready to serve, gently loosen the plastic wrap from the walls of the ramekins. Lift out each tartlet and serve with whipped cream and mint!

Enjoy your meal!
More delicious ideas for you