Vegan Swedish meatballs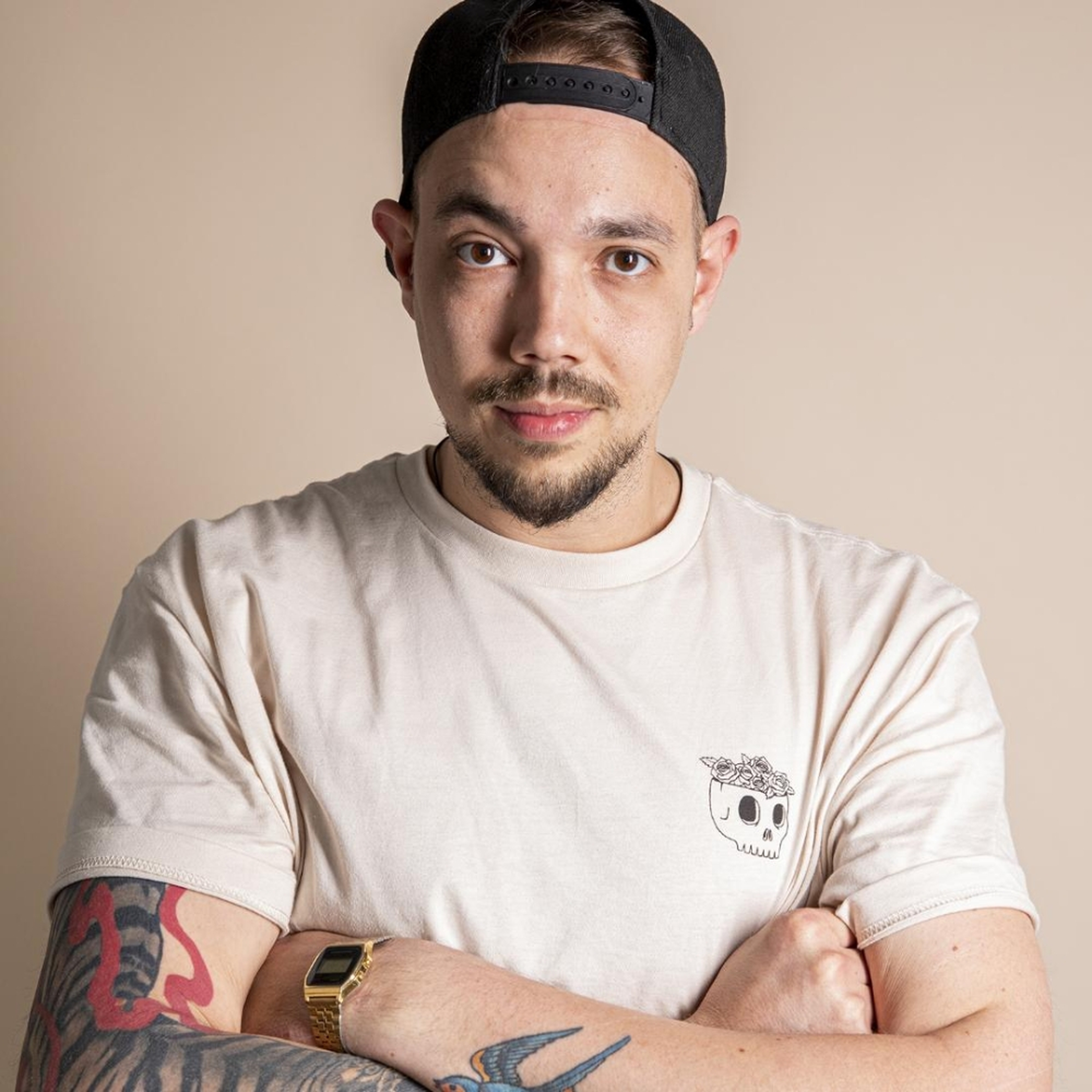 "A delicious and healthier alternative to traditional Swedish meatballs. The meatballs are made with a lentil base and are very healthy thanks to their high protein and fiber content. They provide you with a lot of energy for your day, keep you full for a long time, and are very low in fat. They also give the meatballs a nice texture to boot, along with added mushrooms, so don't blend the mixture too finely. And don't let the coconut milk scare you — I was skeptical at first, but after the first test cooking I found that the coconut flavor isn't too dominant. However, you can also use your preferred, plant-based cream like soy or oat cream. For serving, I recommend some lingonberry jam, it really completes this dish!"
Ingredients
vegetable oil (for frying)
lingonberry jam (for serving)
Utensils
pot (with lid), cutting board, knife, 2 frying pans, 2 spatulas, oven, sieve, food processor, parchment paper, baking sheet, pastry brush, pot (large), bowl (small), whisk
How-To Videos
How to chop green herbs
How to prepare garlic
How to cut an onion
How to cook pasta
Step 1/ 4

150 g

brown lentils

2

onions

3 cloves

garlic

150 g

button mushrooms

pot (with lid)
cutting board
knife

Bring a pot of water to boil over medium-high heat. Add lentils, bring back to a boil, then lower heat slightly and cook, covered, for approx. 15 min., until the lentils are cooked through, but still retain some bite. In the meantime, finely dice onion and garlic. Quarter the mushrooms. Once lentils are cooked let drain in a sieve and let sit 10 min. to dry out a little.

Step 2/ 4

1 tbsp

smoked paprika powder

1 tsp

ground cumin

salt

pepper

vegetable oil (for frying)

Add some vegetable oil to a frying pan set over high heat. Add mushrooms and fry until they begin to brown, approx. 5 min. Add half the onion and half the garlic and sauté until translucent, approx. 2 min. Lower heat and add smoked paprika and ground cumin. Season with salt and pepper. Toss again and fry briefly until fragrant, then remove from heat.

Step 3/ 4

50 g

starch

15 g

parsley

dark soy sauce

salt

pepper

vegetable oil (for frying)

oven
sieve
food processor
parchment paper
baking sheet
pastry brush

Preheat the oven to 180°C/360°F. Add cooked lentils to a food processor, along with the mushrooms, some starch, parsley, some dark soy sauce, salt and pepper. Blend until smooth and let rest for 10 min. to firm up. Use wet hands to form the rested meatball mixture into small, walnut-sized balls. Place on a lined baking sheet, then brush with oil. Transfer to the preheated oven and bake for approx. 25 min., until browned.

Step 4/ 4

300 g

pasta

1 tbsp

lemon juice

250 ml

vegetable broth

400 ml

coconut milk

1 tbsp

dark soy sauce

1 tsp

Dijon mustard

salt

pepper

10 g

starch

vegetable oil (for frying)

parsley (for serving)

lingonberry jam (for serving)

pot (large)
frying pan
spatula
bowl (small)
whisk

Bring a pot of salted water to the boil and cook pasta according to package instructions. To make the gravy, add some vegetable oil to a pan over medium-high heat. Add remaining onion and garlic and sauté until soft and translucent. Deglaze with lemon juice, vegetable broth, and coconut milk. Bring the sauce to a boil and season with remaining dark soy sauce, mustard, salt, and pepper. Dissolve remaining cornstarch in a little water, add to the sauce and stir until combined. Let simmer until heated and slighting thickened, approx. 2 min. To serve, divide pasta among bowls, top with meatballs and gravy, plus a garnish of parsley and a dollop of lingonberry jam, if desired. Enjoy!

Enjoy your meal!
More delicious ideas for you