Timballo (Italian eggplant pasta bake)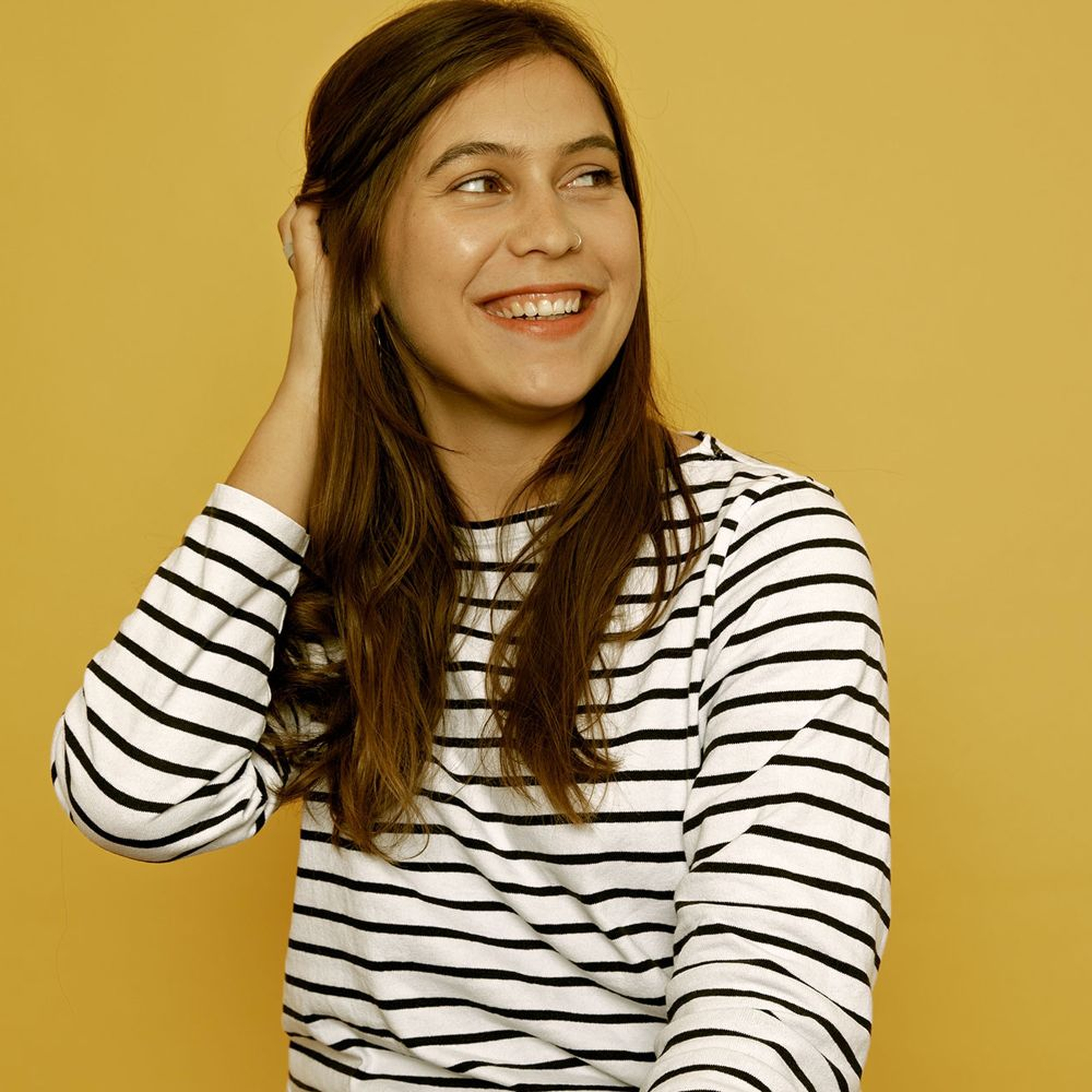 "Italian timballo is a pasta bake with a difference—wrapped in golden eggplant, it makes a very fun centerpiece—and only requires one extra step than usual. The result, which, I think we can call pasta pie, or a cake even, that can be sliced up and served, is well worth it. There are different kinds of timballo around Italy: I've taken inspiration from one of my favorite pasta dishes, Sicilian pasta alla norma, to have a filling that's redolent with basil and spiked with ricotta, but you can also make it with a ragu sauce and peas, which is the traditional kind. You can also experiment with different small pasta shapes."
Ingredients
canned whole peeled tomatoes
Utensils
mandoline, cutting board, bowl, kitchen towel, parchment paper, 3 baking sheets, 2 knives, frying pan, cooking spoon, pot (large), bowl (large), springform pan (9 in.), bowl (small), baking dish, pie weights
Homemade tomato sauce
How to prepare garlic
How to cut an onion
How to cook pasta
Step 1/ 4

1⅓

eggplants

salt

olive oil

mandoline
cutting board
bowl
kitchen towel
parchment paper
3 baking sheets

Preheat oven to 200°C/392°F. Slice eggplants (they should be the largest you can find) lengthways, approx. 3/4 cm / ¼ inc. thick, using a mandoline if you have one. Add to a deep dish, season generously with salt and let sit to draw out their liquid for approx. 20 min. Rinse with cold water to rid excess salt and pat dry with a kitchen towel. Toss with olive oil and add to lined baking sheets. Bake in the preheated oven for approx. 30 min., or until lightly golden. Rotate the baking sheets intermittently to ensure each baking sheet of eggplant is cooked evenly.

Step 2/ 4

⅓

onion

1⅓ cloves

garlic

olive oil

1⅓

anchovies

⅞ tsp

chili flakes

266⅔ g

canned whole peeled tomatoes

20 ml

white wine

salt

pepper

knife
frying pan
cooking spoon

While the eggplants are salting, prep the sauce. Finely slice onion and mince garlic. Add olive oil to a pan, then once it's heated, add anchovies and stir until they dissolve. Add onions and fry until translucent, approx. 5 min., then add garlic and chilli flakes and continue to fry approx. 1 min. Add canned tomatoes, break them up with your cooking spoon and deglaze with white wine. Bring to a boil, then lower the heat and let simmer. Season with salt and pepper.

Step 3/ 4

166⅔ g

rigatoni

33⅓ g

Parmesan cheese (grated)

6⅔ g

basil

butter (for greasing)

breadcrumb (for coating)

pot (large)
bowl (large)
springform pan (9 in.)

Cook rigatoni pasta in a large pot of salted boiling water until very al dente (cook 2 min. less than specified on the package instructions), then drain. Mix the pasta with the sauce, grated Parmesan cheese, and fresh basil. To assemble the timballo, grease a round (22 cm / 8.5 in) springform pan with butter, then coat with breadcrumbs. Now, line with eggplant, using the long strips at the base and overhanging pieces around the edges that you can fold in (watch the video for the technique!)

Step 4/ 4

166⅔ g

ricotta cheese

salt

pepper

bowl (small)
baking dish
pie weights
knife

Season ricotta with salt and pepper. Add half the ricotta to the bottom of the dish and spread out as best you can. Then top with the pasta mix and add remaining ricotta as the final layer. Now, fold the overhanging eggplant pieces over the top of the timballo and cover with remaining eggplant slices. To compress the timballo, and make it easier to cut later, place a baking dish on top and fill with baking weights or beans. Transfer to the preheated oven at 180°C/350°F and bake for approx. 40 min. Remove the timballo from the oven and wait 5 min. to cool slightly, then release from the springform pan. Cut into slices and serve, with Parmesan grated on top, if desired. Enjoy!

Enjoy your meal!
More delicious ideas for you