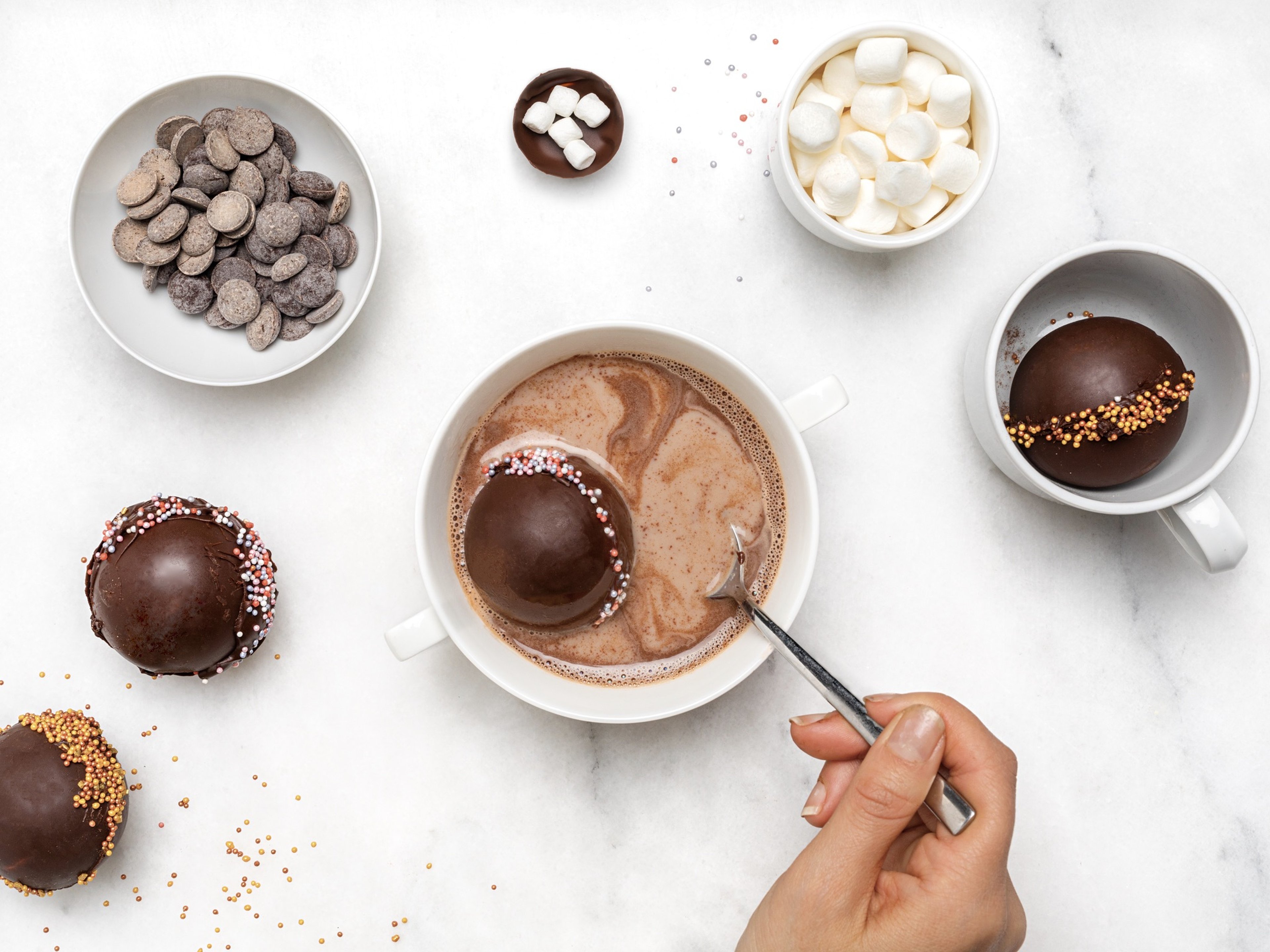 TikTok's viral hot chocolate bombs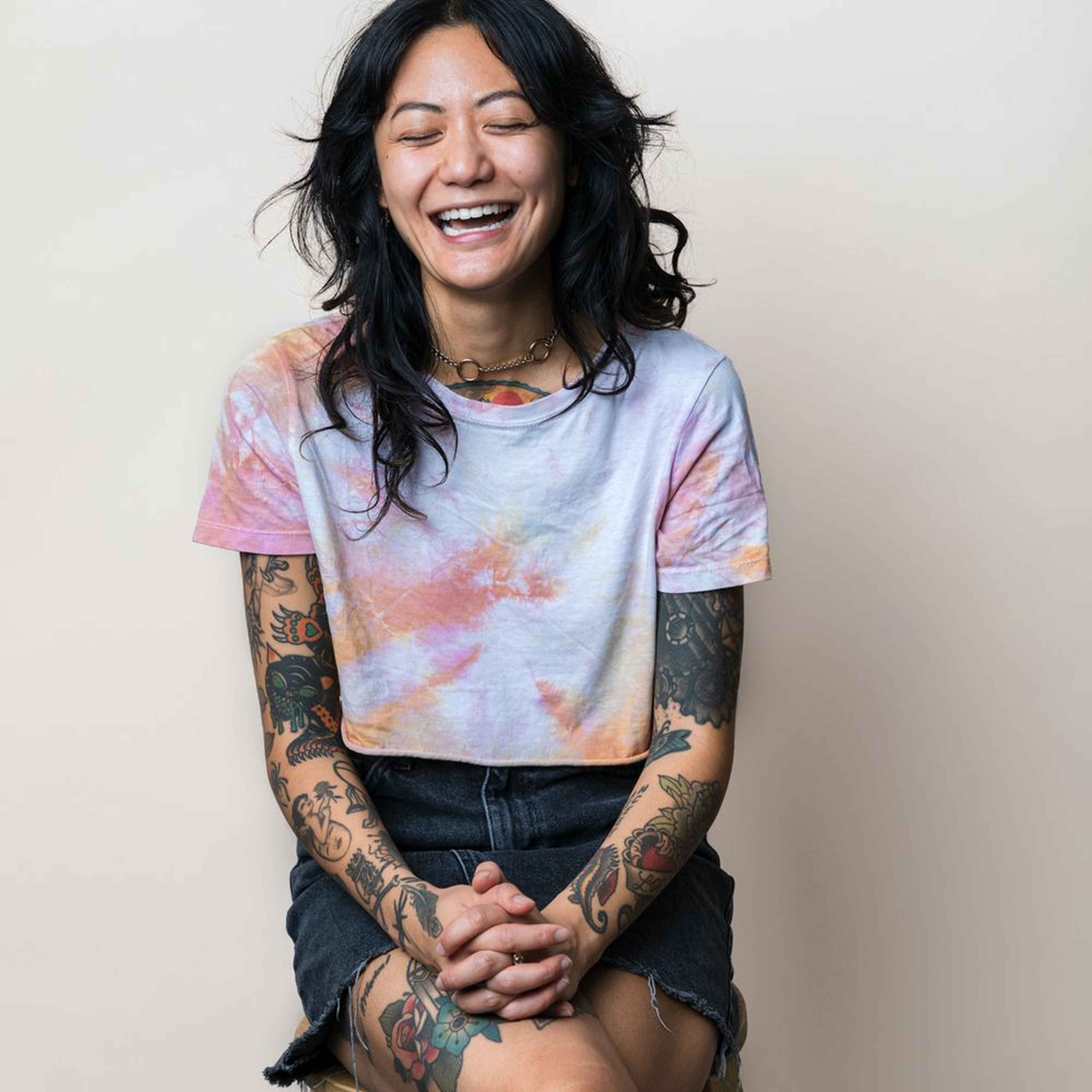 "Hot chocolate bombs are exploding on TikTok, so we thought we'd give it a whirl too. Perfect for the holidays, these hollow chocolate balls are filled with cocoa powder and marshmallows, so that when hot milk is poured over the top, the chocolate bursts open, turning the mug of milk into a delicious hot chocolate. Although you could make this with any old chocolate bar, I opted for couverture here, which is made specifically for melting. I also stuck to the classic get-up for hot chocolate, but feel free to fill your bombs with coconut flakes, sprinkles, crushed peppermint, or spices like cinnamon or cayenne powder. To store, keep these in an airtight container in a cool spot in your kitchen or the refrigerator."
Ingredients
bittersweet couverture chocolate
Utensils
saucepan (small), heatproof bowl, half circle silicone mold
Step 1/ 4

66⅔ g

bittersweet couverture chocolate

saucepan (small)
heatproof bowl
half circle silicone mold

Melt two-thirds of the chocolate in a heatproof bowl over a saucepan with simmering water. When completely melted, remove from heat and stir in the remaining chocolate. Add a spoonful of melted chocolate to a half circle silicone mold and use the back of the spoon to push the chocolate up the sides so that the mold is completely coated. Transfer to a freezer for approx. 5 min., or let chill in the refrigerator for at least 30 min.

Step 2/ 4

sweetened cocoa powder

marshmallow

Carefully pop chocolate shells out of the mold. Fill half of them with one tbsp of sweetened cocoa powder and one tbsp of marshmallows.

Step 3/ 4

Warm up a plate in the microwave. Gently press each of the empty shells onto it to slightly melt the edges. Use the melted chocolate to seal two shells together, then roll in crushed cookies, sprinkles, or crushed peppermint, if desired. Pop them back in the freezer so they can firm up, approx. 5 min.

Step 4/ 4

Heat up some milk and transfer to a mug. Drop a hot chocolate bomb into the mug and enjoy!

Cheers!
More delicious ideas for you