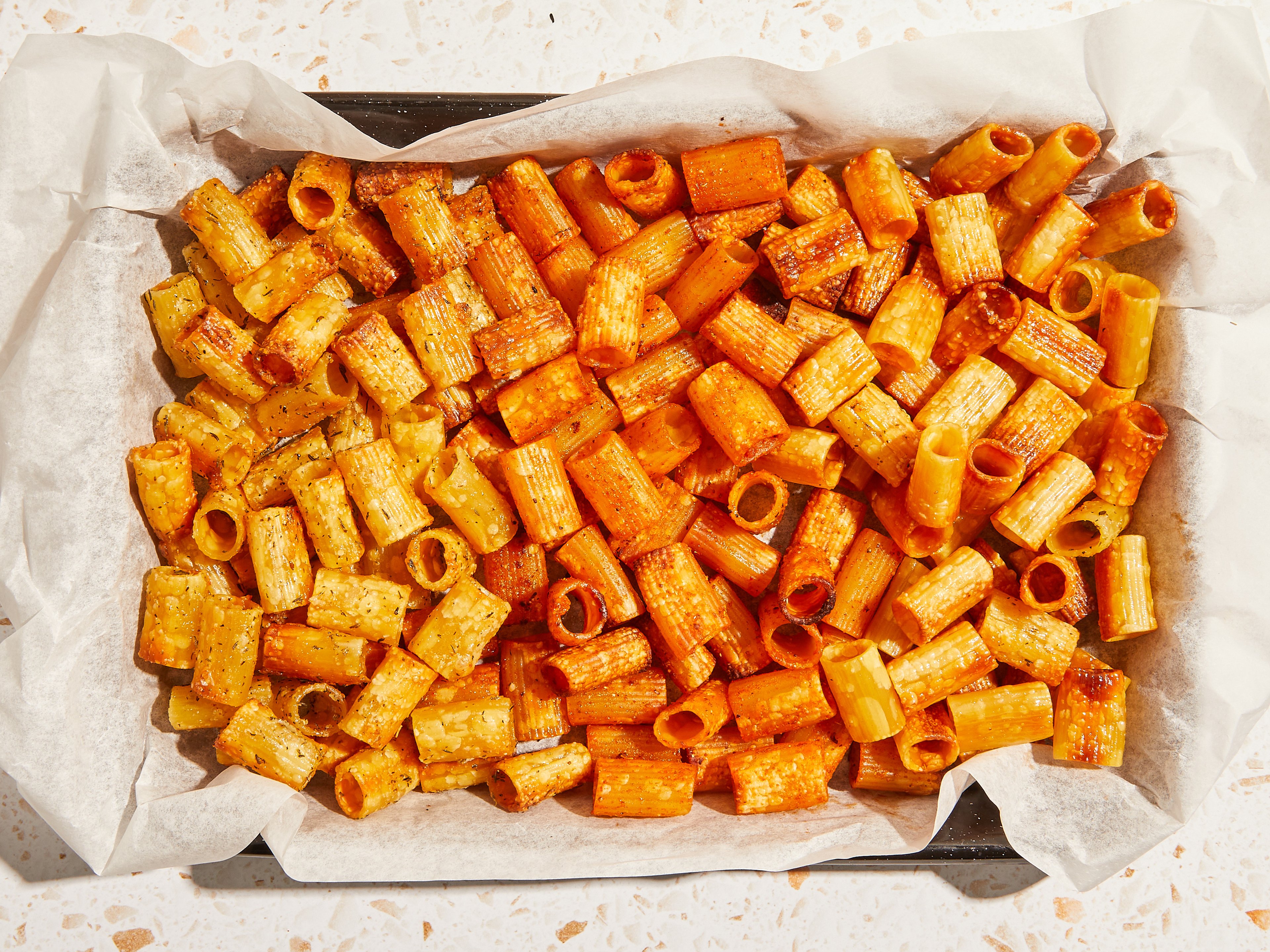 TikTok's viral pasta chips, 3 ways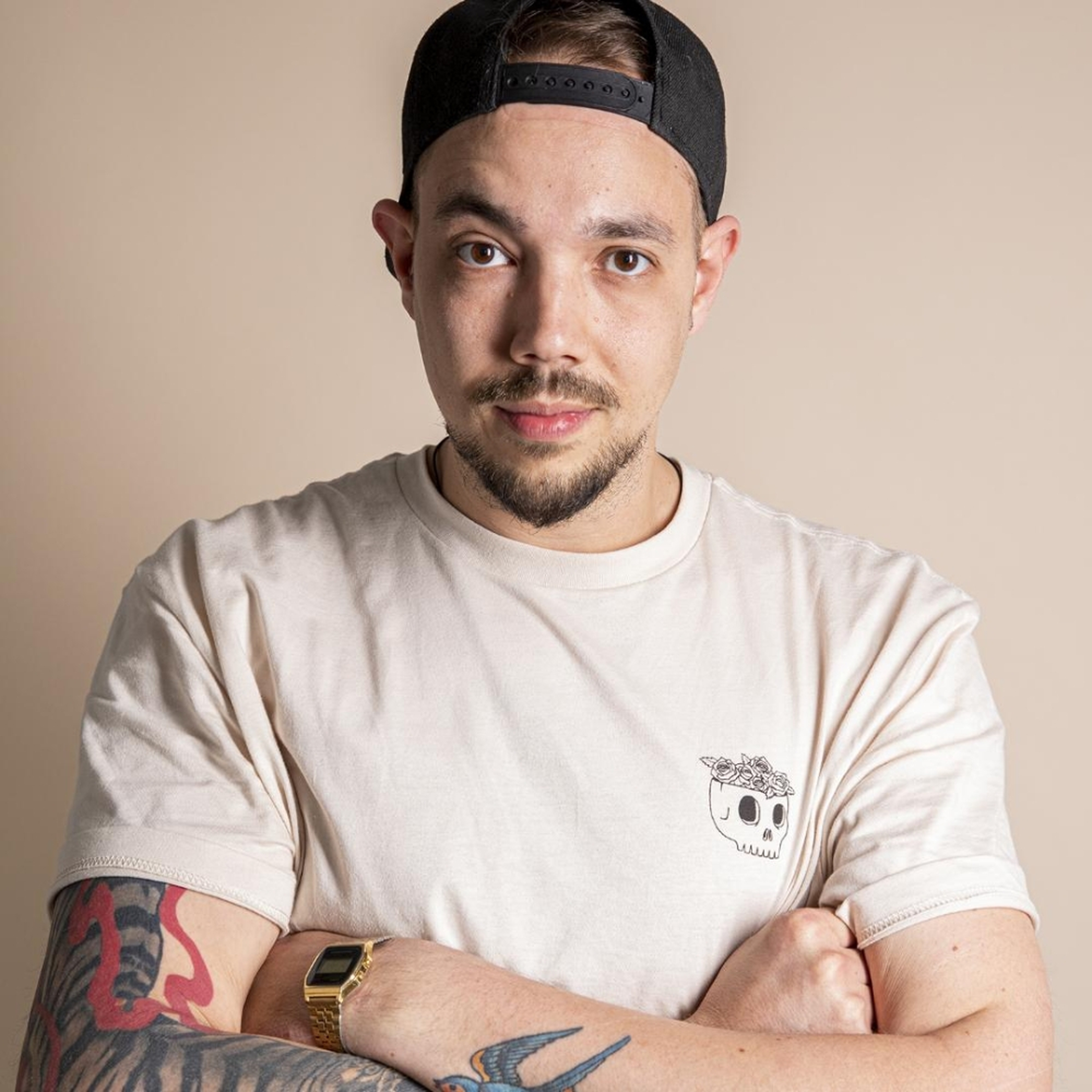 "With these crispy versions of pasta chips, you'll have something for everyone. If your oven distributes the temperature well and evenly, you can put the three baking sheets in at once. Otherwise, I recommend baking the chips one after the other."
Utensils
pot (large), colander, 3 bowls, fine grater, 3 baking sheets, parchment paper
How to grate cheese
3 easy ways to juice a lemon
How to cook pasta
Step 1/ 3

225 g

rigatoni

20 g

Parmesan cheese

pot (large)
colander
3 bowls
fine grater

Cook the pasta according to package directions in boiling, salted water until al dente. Drain well, then divide the pasta equally between three bowls. Finely grate Parmesan cheese.

Step 2/ 3

1½ tbsp

vinegar

1 tbsp

olive oil

1½ tbsp

sea salt

½ tsp

garlic powder

½ tsp

dried thyme

1 tbsp

Sriracha

½ tbsp

lime juice

½ tbsp

vegetable oil

½ tsp

ground coriander

Preheat the oven to 200°C/400°F. In the first bowl of pasta, add vinegar, half of the olive oil and one-third of the salt. In the second bowl, add remaining olive oil, half of the garlic powder, half of the remaining salt, thyme and grated Parmesan. To the third bowl, add sriracha sauce, lime juice, vegetable oil, remaining garlic powder, and coriander. Mix all three varieties well so the pasta is fully coated with the seasonings.

Step 3/ 3

3 baking sheets
parchment paper

Transfer the different types of seasoned pasta onto separate baking sheets lined with parchment paper. Bake at 200°C/400°F for approx. 15 – 20 min., or until crispy. Serve with different kinds of dips to your liking. Enjoy!

Enjoy your meal!
More delicious ideas for you