5-ingredient manakish (Lebanese flatbreads)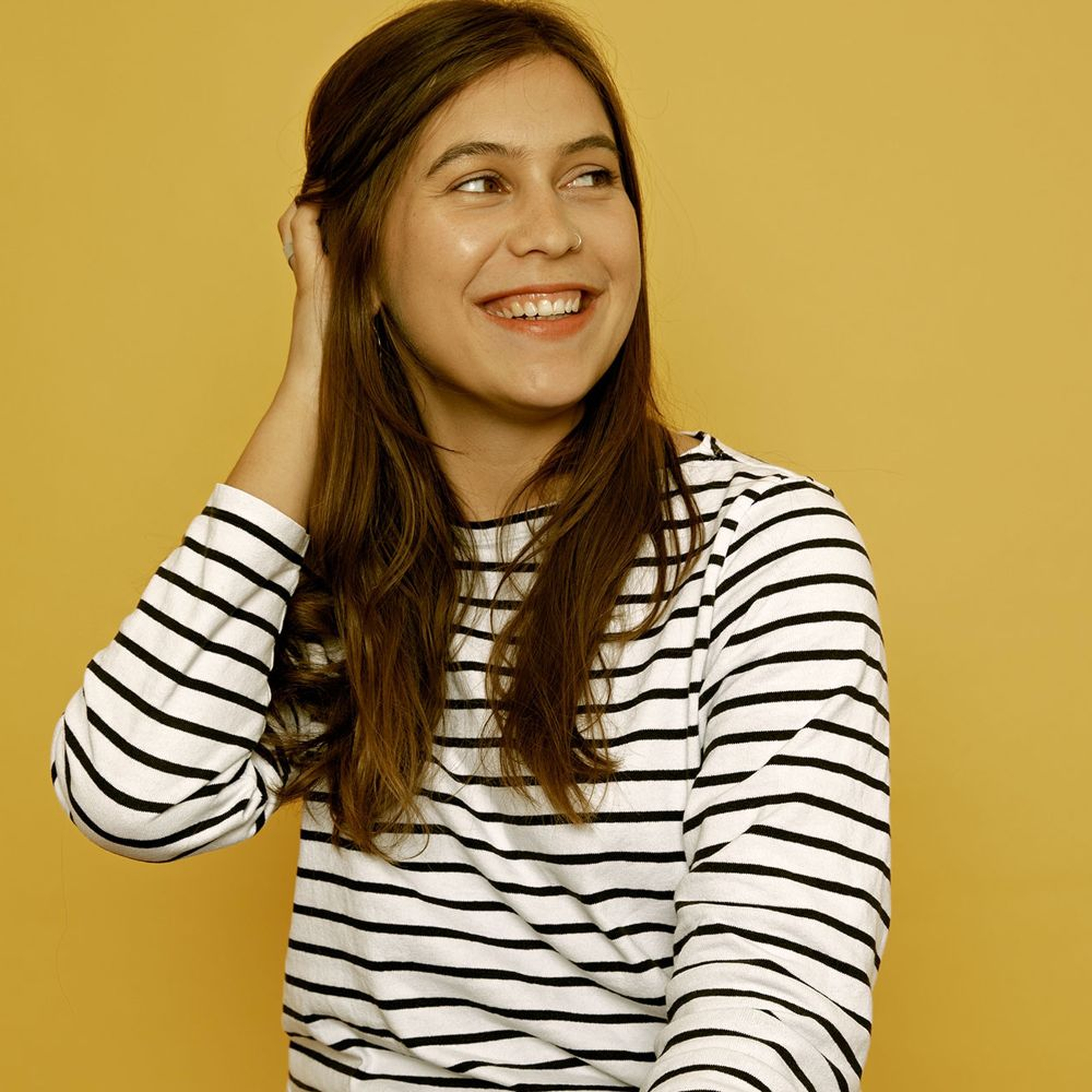 "The unmistakable scent of fresh-from-the-oven manakish, or Lebanese flatbreads, takes me right back to my childhood, tearing apart the hot bread with za'atar or ground lamb at one of the local Lebanese bakeries, or unwrapping giant, warm parcels on the kitchen table—with spinach and sumac triangles and cheese pies thrown into the mix. Thankfully, the flatbreads are deceptively straightforward to make at home: The dough is quick and easy to work with and the toppings simple—here I've used za'atar with some halloumi grated on top, but you could also add any salted Middle-eastern cheese, soft or firm. Alternatively, top your pizza with wilted spinach, onions, and sumac, or ground lamb cooked with onion, tomato and chilli flakes. Just squeeze on some lemon for serving and you're ready to go!"
Utensils
2 bowls, large bowl, plastic wrap, baking sheet, parchment paper, kitchen towel, box grater, oven
How to make yeast dough rise faster
Homemade flatbread
How to knead dough
Step 1/ 3

½ tsp

active dry yeast

75 ml

water (warm)

125 g

flour

½ tsp

salt

½ tsp

sugar

1 tbsp

olive oil

2 bowls
large bowl
plastic wrap

Dissolve yeast in lukewarm water. Add flour, salt, and sugar to a bowl. Make a well and add yeast mixture, followed by one third of the olive oil. Work into a dough using your hands and knead for 5 min. until elastic. The dough should spring back when poked with your finger. Form dough into a ball, place in a large bowl, oil the top, and cover with plastic wrap. Set aside somewhere warm for 1 hr.

Step 2/ 3

1½ tbsp

Za'atar

75 g

halloumi

baking sheet
parchment paper
kitchen towel
box grater

Once the dough has risen, roll out into a log and divide into 4 equal pieces. Place on a parchment-lined baking sheet and press out slightly into flatbreads. Cover with a clean kitchen towel and let rise again while you prepare the topping. Mix the Za'atar with remaining olive oil. Grate halloumi on the largest side of a box grater, then add to the Za'atar mixture and mix to combine.

Step 3/ 3

Preheat oven to 200°C/400°F. Stretch out the flatbreads and dimple the surfaces with your fingertips. Top each generously with the Za'atar-halloumi mixture and drizzle more olive oil, if desired. Transfer to oven and bake for approx. 8 min. Serve immediately with lemon wedges. Enjoy!

Enjoy your meal!
More delicious ideas for you