Make bialys with Lisa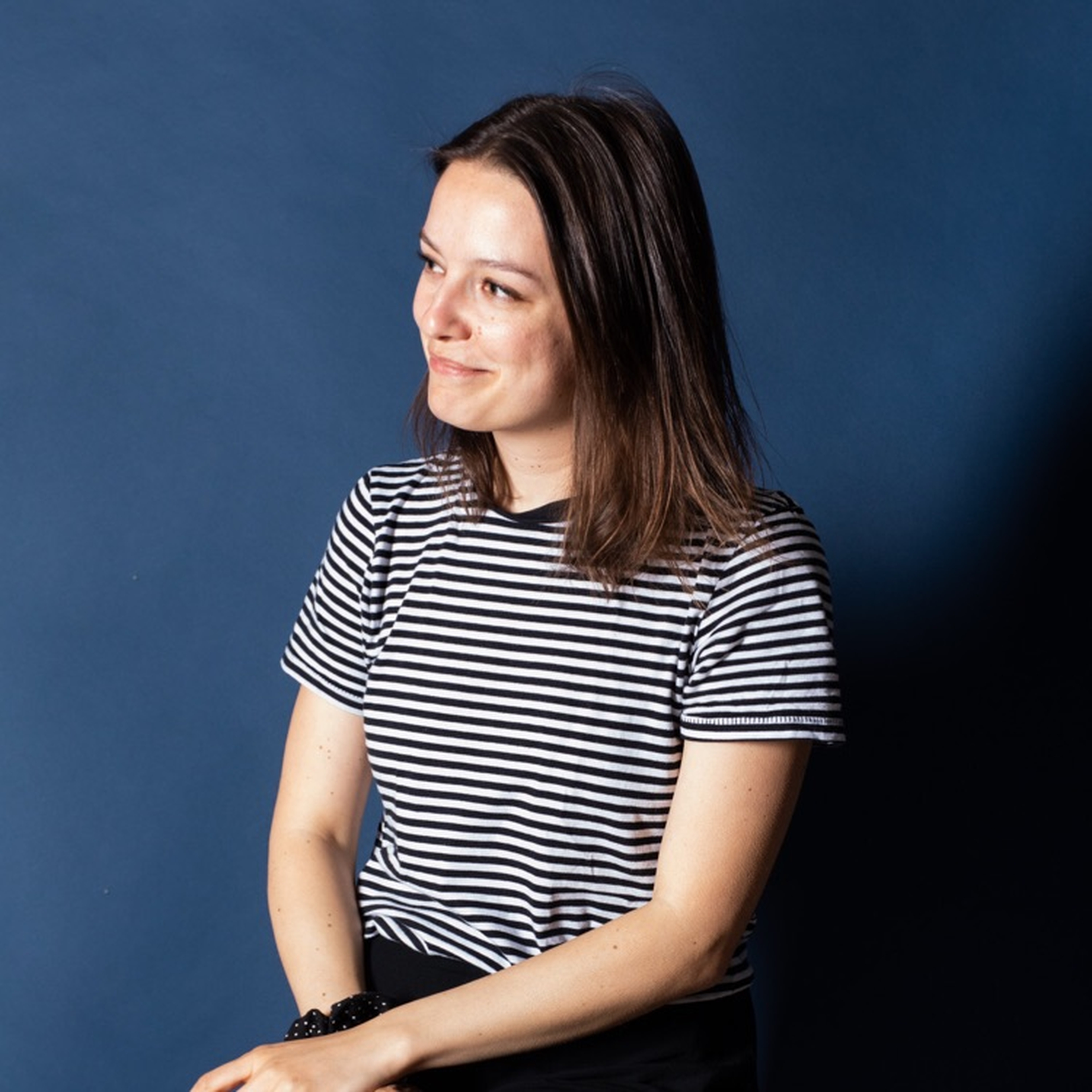 "Bialys are similar to bagels, and still they are completely different: the dough is made without sugar and the dent in the middle is filled, either classically with poppy seeds and white onions or to your own taste. Then, for example, as in this recipe, with red onions, sesame, thyme and goat's cream cheese. I'm a fan of the no-knead method, where a relatively moist dough with relatively little yeast is left to rise overnight or for a few hours (preferably in the refrigerator, if you want to bake the bialys only after more than 12 hours, so the dough doesn't "overflow"). This slow fermentation process ensures that a fine porosity and a unique taste can develop, which is hardly possible with short rising phases of only 1-2 hours. And still: If you have only little time or would like to enjoy warm bialys on the same day, use twice the amount of dry yeast, about 50 ml less water than indicated in the recipe and knead the dough elastically. It should not be too moist and should be easy to handle. After 2 hours and after you have prepared the filling, you can directly continue with step 4."
Utensils
large bowl, rubber spatula, kitchen towel, cutting board, knife, frying pan (small), 2 bowls (small), oven, 2 baking sheets
How-To Videos
How to make yeast dough rise faster
How to chop herbs
How to cut an onion
Step 1/ 5

⅛ kg

flour

⅛ tbsp

salt

⅛ tsp

active dry yeast

77¾ ml

water

large bowl
rubber spatula
kitchen towel

Mix flour, salt, and instant yeast in a large bowl. Add water and combine using a rubber spatula. If you feel like there is too much flour, add some more water as necessary; the dough should be sticky. Cover and let rise at room temperature at least 8 hrs., or overnight.

Step 2/ 5

Place the proofed dough on a floured work surface and divide evenly. Each piece should weigh approx. 30 oz./ 90 g. Shape into small balls, sprinkle with flour, cover with a kitchen towel, and let rise for approx. 45 min.

Step 3/ 5

⅛

onion

⅛

red onion

⅛ tbsp

poppy seed

½ sprigs

thyme

⅛ tbsp

sesame seed

⅛ tbsp

honey

salt

pepper

olive oil

cutting board
knife
frying pan (small)
2 bowls (small)

In the meantime prepare the fillings. Mince red and yellow onions and pluck thyme leaves from stems. In a small frying, heat up some olive oil. Add yellow onion and sauté with some salt until brown. Add poppy seeds and transfer to a small bowl. Season with more salt and pepper. In the same pan, add some more olive oil and sauté red onion until brown. Add thyme leaves, sesame seeds, and honey, mix and let cool in a small bowl.

Step 4/ 5

11⅛ g

spreadable goat cheese

Preheat the oven to 250°C/475°F. Line two baking sheets with parchment paper and distribute the dough balls evenly. With your fingers, make a slight depression in the center of each bialy, brush with water, and sprinkle with poppy seeds. Distribute the fillings evenly amongst the bialys. One bowl should be enough for one tray. Finally, add spreadable goat cheese into the thyme bialys.

Step 5/ 5

Place both trays in the oven and bake for approx. 10 – 15 min., or until golden brown. Rotate tray after 7 min. to ensure even browning. Remove from oven and enjoy while hot!

Enjoy your meal!
More delicious ideas for you