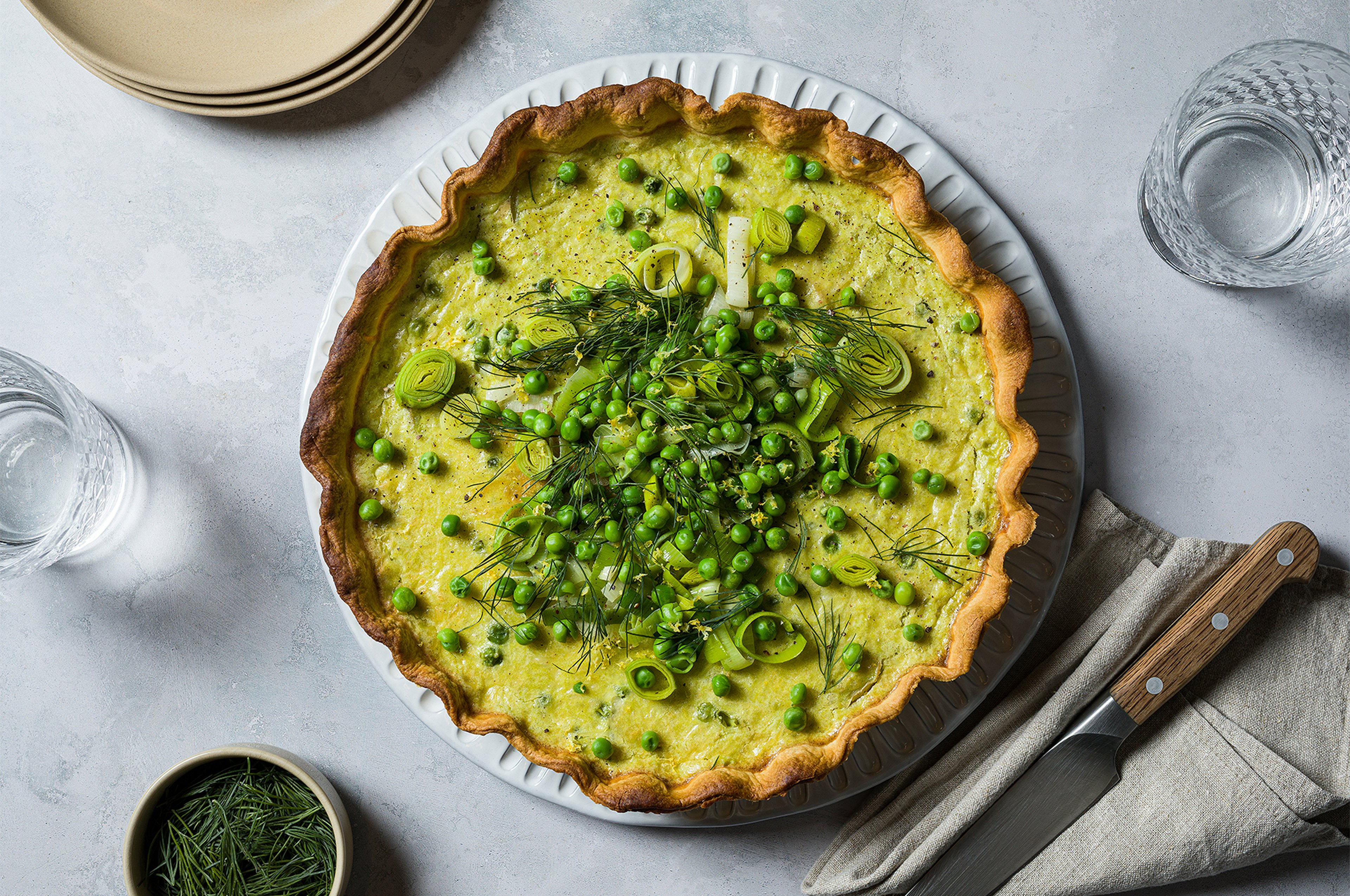 Spring vegetable quiche with potatoes and peas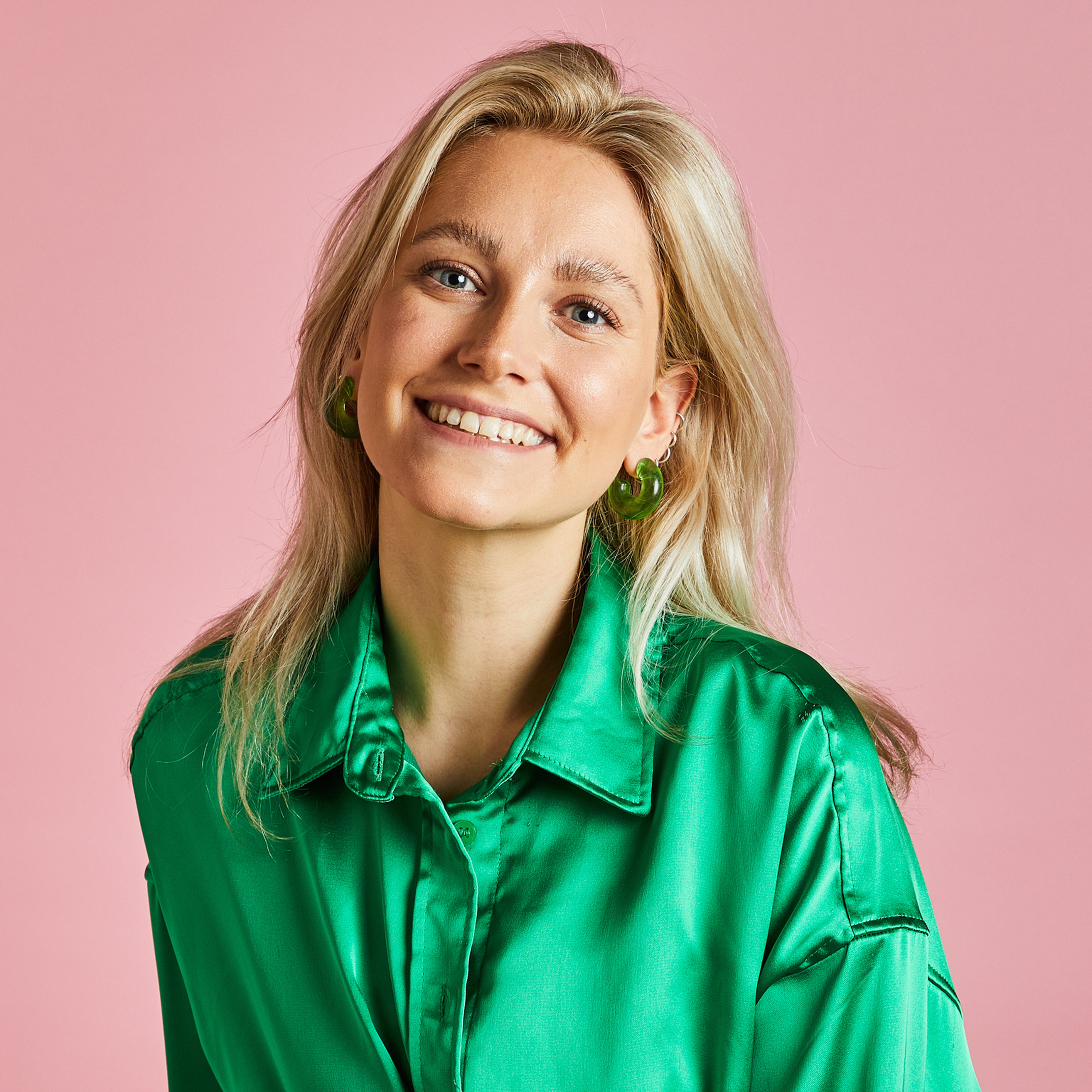 Food Editor at Kitchen Stories
"For me, spring is the best time to make a quiche! In my springy quiche recipe, you will find potatoes, green peas and leek. The potatoes will make you full, the green peas give a delicious sweetness (and also a wonderful spring color because it is partly puréed!) and the leek makes it pleasantly aromatic. Normally, I'd say quiche and salad are an absolute dream team. Thanks to the green toppings, this quiche actually works well on its own and doesn't necessarily need a fresh accompaniment to balance out the crumbly dough. What else do I love about quiches? They yield large portions, so they'll stretch up over several meals or feed several people right away. Plus, I won't shy away from admitting that I love using ready-made quiche dough–it's convenient and usually pretty inexpensive. The dough doesn't have to be blind-baked (baked without filling), but I find that it makes both the edges and the bottom even crumblier. If you have more time and greater baking ambitions, you can of course make the quiche dough yourself."
Ingredients
shredded Emmentaler cheese
Utensils
oven, tart pan, pastry brush, fork, parchment paper, pie weights, pot (small), cutting board, knife, fine grater, cooking spoon
How-To Videos
How to clean and cut leeks
How to prepare garlic
How to cook potatoes
Step 1/ 4

⅓ sheet

pie dough

oil (for greasing)

oven
tart pan
pastry brush
fork
parchment paper
pie weights

Preheat oven to 200°C/392°F (180°C/356°F for convection oven). Lightly grease a tart pan (approx. 28 cm/11 in.) with oil. Place the dough in the tart pan and press down the dough along the sides. Prick the bottom with a fork. Line the dough with parchment paper and pie weights, such as baking beans. Then blind-bake for approx. 20 min., then remove the parchment paper and baking beans and bake again for approx. 10 min.

Step 2/ 4

66⅔ g

new potatoes

⅓ clove

garlic

⅓

leek

⅓

lemon

pot (small)
cutting board
knife
fine grater

Meanwhile, boil the potatoes in a small pot of generously salted boiling water for approx. 15 min. or until tender. Drain, allow to cool slightly, and cut into thin slices. While the potatoes are cooking, finely chop the garlic. Cut the leek into approx. 1 cm/0.4 in. thick rings. Zest the lemon.

Step 3/ 4

50 g

peas (frozen)

1

eggs

83⅓ g

light crème fraîche

20 g

shredded Emmentaler cheese

⅓ tbsp

mustard

⅛ tsp

nutmeg

salt

pepper

Set half of the peas aside and blend the other half very finely with the eggs, light crème fraîche, half of the cheese, mustard and lemon zest until the mixture has a nice green color. Season generously with salt and pepper and a pinch of nutmeg.

Step 4/ 4

25 g

peas

20 g

shredded Emmentaler cheese

salt

olive oil (for frying)

25 g

peas

3⅓ g

dill

pepper

Heat a little oil in the previously used pot. Add the leeks and garlic and sauté for approx. 2 min. and season with salt. Spread half of the leeks on the bottom of the pre-baked quiche and place the potatoes on top. Pour the egg mixture over it (just enough so that the quiche doesn't overflow) and sprinkle half of the remaining peas on top. Sprinkle with remaining cheese and bake for approx. 25–30 min. until the custard is set and the cheese is golden brown. Let the quiche cool for approx. 10 min. before you remove it from the pan. Scatter the remaining leeks and peas on top of the quiche. Garnish with dill and remaining lemon zest and sprinkle with fresh cracked pepper. Cut into slices and serve lukewarm or cold.

Enjoy your meal!
More delicious ideas for you