Sous vide steak with sweet potato purée and herb butter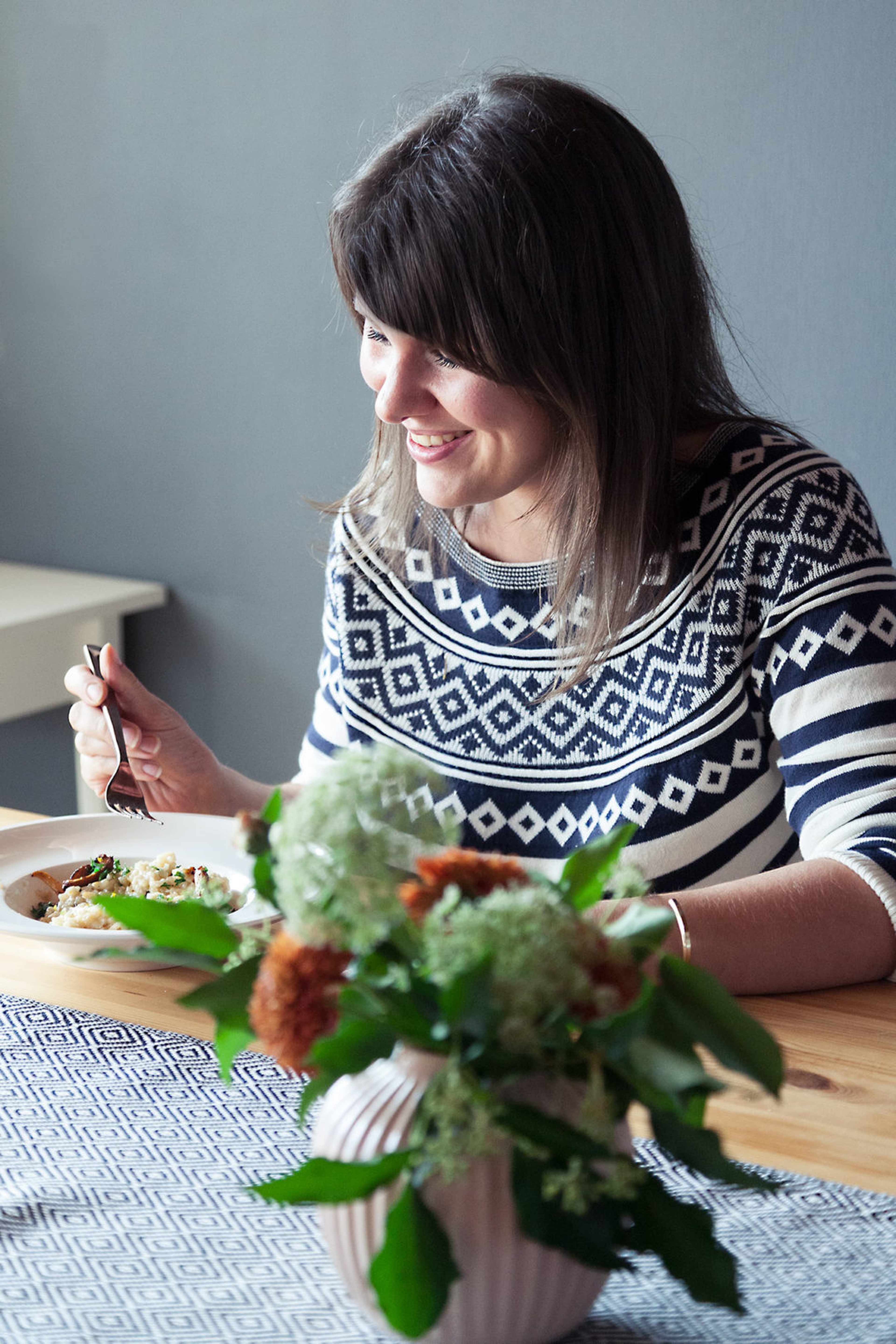 "This is easy prepare ahead in stages and the perfect date night dinner! Thanks to the simple sous vide preparation, even beginners can manage the perfect steak. The highlight for me, however, is the homemade herb butter!"
Ingredients
steak (e.g. filet or rump, vacuum-sealed)
Utensils
Prep&Cook universal blade, Prep&Cook multicooker, glass jar, fine grater, cutting board, knife, Prep&Cook steam basket, vegetable peeler, small saucepan, frying pan
How-To Videos
How to make mashed sweet potatoes
How to chop green herbs
Homemade herb butter
How to cook the perfect steak
Step 1/ 5

20 g

basil

10 g

rosemary

10 g

sage

20 g

cilantro

20 g

parsley

20 g

mint

1 clove

garlic

250 g

butter

½

lemon

½

orange

salt

pepper

Prep&Cook universal blade
Prep&Cook multicooker
glass jar
fine grater
cutting board
knife

Pluck the herbs from their stems. Add the herbs to the bowl of the Prep&Cook fitted with the universal blade. Peel and cut some of the garlic into chunks. Add garlic to the bowl and chop using the turbo function for approx. 10 sec. Cut butter into chunks and add it to the bowl, together with lemon zest and orange zest. Season with salt and pepper. Blend everything for approx. 30 sec. on level 9. Transfer the herb butter to a clean jar and refrigerate until serving.

Step 2/ 5

700 g

sweet potato

2 cloves

garlic

Prep&Cook steam basket
vegetable peeler

To make the purée, peel and dice sweet potatoes. Peel and roughly chop remaining garlic. Add water to the bowl of the Prep&Cook and insert the steam basket. Add diced sweet potato and garlic. Cover and run steam program for approx. 25 – 30 min.

Step 3/ 5

50 g

butter

50 ml

milk

¼ tsp

ground caraway

¼ tsp

ground cinnamon

¼ tsp

cayenne pepper

salt

pepper

Prep&Cook universal blade
small saucepan

Remove steam basket and drain water. Insert the universal blade. Add butter, milk, salt, pepper, caraway, cinnamon, and cayenne pepper and purée on level 10 for approx. 1 min. 10 sec. Transfer purée to a small saucepan to keep warm.

Step 4/ 5

Add vacuum-sealed steaks to the bowl fitted with the steam basket, cover with water, and sous vide at 50°C/120°F for 60 min. on level 1.

Step 5/ 5

oil for frying

salt

pepper

Remove steaks from bowl, then remove from plastic and pat dry. Heat oil in a frying pan over high heat. Add steaks and fry briefly on both sides until well browned and to desired doneness. Season to taste with salt and pepper and serve with sweet potato purée and herb butter. Enjoy!

Enjoy your meal!
More delicious ideas for you