Ruby tries to make German cheese spaetzle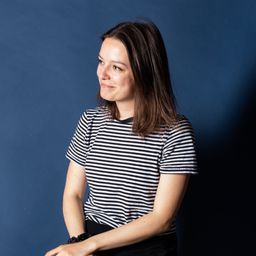 "For as long as I can remember I've eaten this dish in my home-region of Swabia, always on Good Friday and Christmas Eve. It's my grandmother's recipe, though she admittedly always makes it without one. However, she did revise and approve the recipe below to share with the world. Before I wrote it down, the recipe contained rather approximate instructions: "The spaetzle dough must be beaten for a long time, and it must be stiff, very stiff. Add cheese by instinct, but always half mild cheese, half strong cheese, preferably Emmentaler cheese and an alpine cheese from the cheese counter. The onions have to swear for a long time with a generous amount of clarified butter, very slowly, so they become sweet and brown. Lastly: Do you have a spaetzle press?" Everyone who grew up eating their family's cheese spaetzle will disagree, but I'm going to say it anyway: These are the best cheese spaetzle ever and nobody can do it better than grandma. This recipe is part of our monthly issue "A Culinary Christmas Carol," in which we explore traditional and modern takes on holiday dishes from around the world. Using the framework of Christmas Past, Present, and Yet to Come, we'll share fun recipes among others. This dish is associated with Christmas Present."
Utensils
2 large bowls, whisk, wooden spoon, kitchen towel, cutting board, 2 knives, frying pan, large pot, roasting pan, liquid measuring cup, spätzle press, slotted spoon
Take an
easy quiz

and discover more recipes you'll love!
How-To Videos
How to caramelize onions
How to grate cheese
How to cut an onion
Step 1/ 4

⅓ kg

flour

1⅓ tsp

salt

4

eggs

large bowl
whisk
wooden spoon
kitchen towel

To make the dough, combine flour and measured salt in a large bowl, using a whisk. Make a well in the center of the flour and add the eggs. Beat the eggs with a fork. Slowly start pulling flour into the mixture. Continue beating the dough with a wooden spoon for approx. 10 min. until the dough reaches a tough and stringy, but airy consistency. If needed, add more water or flour while you beat. Cover with a kitchen towel and set aside.

Step 2/ 4

2

onions

1 tbsp

clarified butter

⅓ tsp

salt

cutting board
knife
frying pan

Peel the onions and slice them into rings. Heat clarified butter in a frying pan over medium heat. Once hot, add onions. Sauté until they start to brown, stirring periodically, then add salt. Continue for approx. 30 min. until onions are soft, browned and sweet. Remove from heat and set aside.

Step 3/ 4

100 g

Alpine cheese

100 g

Emmentaler cheese

large pot
roasting pan
knife
liquid measuring cup
large bowl
spätzle press
slotted spoon

Bring a large pot of salted water to the boil. Set up a large roasting pan, a knife, and a liquid measuring cup of cold water. Combine the cheeses in a large bowl. Once the water is boiling, add approx. 2-3 spoonfuls of dough in the spaetzle press. Press the dough into the boiling water. Immediately dip the knife into the boiling water and cut the dough off the bottom of the spaetzle press. Wait until the water boils again and the spaetzle noodles float to the surface. Remove them with a slotted spoon and add to the roasting pan. Sprinkle some cheese on top. Repeat this process and layer the spaetzle and cheese in the roasting pan until all ingredients are used up. If needed, pour cold water into the pot so it doesn't boil over.

Step 4/ 4

Sprinkle the onions over the top. Carefully stir the cheese, spaetzle, and onion. Serve immediately with a side salad of romaine lettuce and a sweet vinaigrette. Enjoy!

Enjoy your meal!
More delicious ideas for you