Basic Minestrone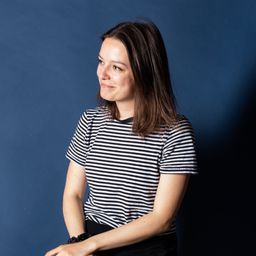 "Minestrone is a soup or stew from Italy. Traditionally, the dish is eaten as a light meal, especially during the warm months. There is no such thing as the ONE recipe: The vegetables that end up in the pot and starches (such as bread, rice, potatoes, or pasta) depend on the region and season. This version is my personal favorite version of minestrone. You can adjust this recipe all year round to whatever vegetables are in season.. Just make sure you pay attention to the cooking time: potatoes and root vegetables need longer to cook than, for example, zucchinis, beans, or chard. If you add pasta, cook them separately in a saucepan and add them to the plate just before serving. This way, the starch won't cloud the soup."
Ingredients
Parmesan cheese (for serving)
ciabatta bread (for serving)
mixed herbs (for garnish)
Utensils
cutting board, knife, pot (large, with lid), cooking spoon
Take an
easy quiz

and discover more recipes you'll love!
How-To Videos
Homemade pesto
How to clean and cut leeks
How to prepare garlic
How to cut an onion
Step 1/ 4

⅓

onion

83⅓ g

potatoes

⅓

carrot

⅛

celery root

⅓ clove

garlic

⅛

fennel

⅛ head

savoy cabbage

⅛ head

cauliflower

⅛

broccoli

olive oil

cutting board
knife
pot (large, with lid)
cooking spoon

Peel the onions, potatoes, carrots, and celeriac and cut into small pieces, approx. 1 cm in size. Slice the garlic. Cut the fennel, savoy cabbage, cauliflower, and broccoli into slightly larger, bite-sized pieces. Heat olive oil in a large stockpot on medium heat, then add the vegetables and sauté.

Step 2/ 4

⅔

bay leaves

⅓ tbsp

fennel seed

⅛

leek

33⅓ g

green beans

⅛

kohlrabi

⅓

zucchini

1 stalks

Swiss chard

33⅓ g

peas

25 g

cherry tomatoes

Fill up the pot with water roughly until vegetables are covered, add bay leaf and fennel seeds and simmer for approx. 15-20 min. with the lid closed. In the meantime, peel the remaining vegetables if necessary and cut them into bite-sized pieces.

Step 3/ 4

Add the remaining ingredients depending on their needed cooking time, then let each simmer for approx. 5-10 min. and, if necessary, refill the pot with water before adding the next ingredient. Add leek, green beans, chard stems, kohlrabi and zucchini. Season with salt, pepper and sugar and simmer for approx. 5-10 min. Then, add in chard greens, peas and cherry tomatoes at last. Let simmer for approx. another 3 min.

Step 4/ 4

Parmesan cheese (for serving)

ciabatta bread (for serving)

mixed herbs (for garnish)

pesto (for serving)

Cut the ciabatta into slices. Serve the soup and garnish with soft herbs like parsley or basil leaves, Parmesan cheese, and a few spoons of homemade pesto. Enjoy!

Enjoy your meal!
More delicious ideas for you