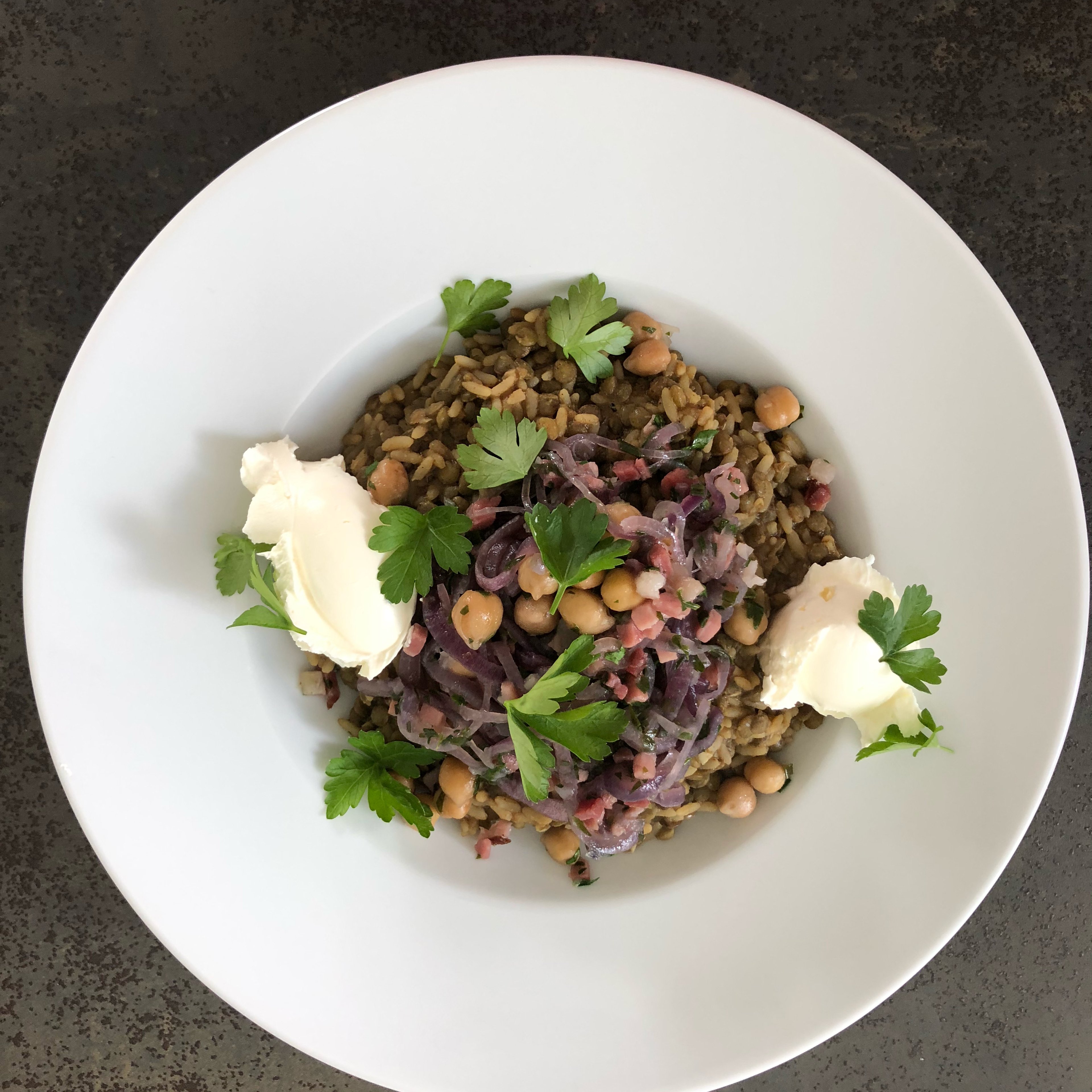 One-pot spiced lentils and rice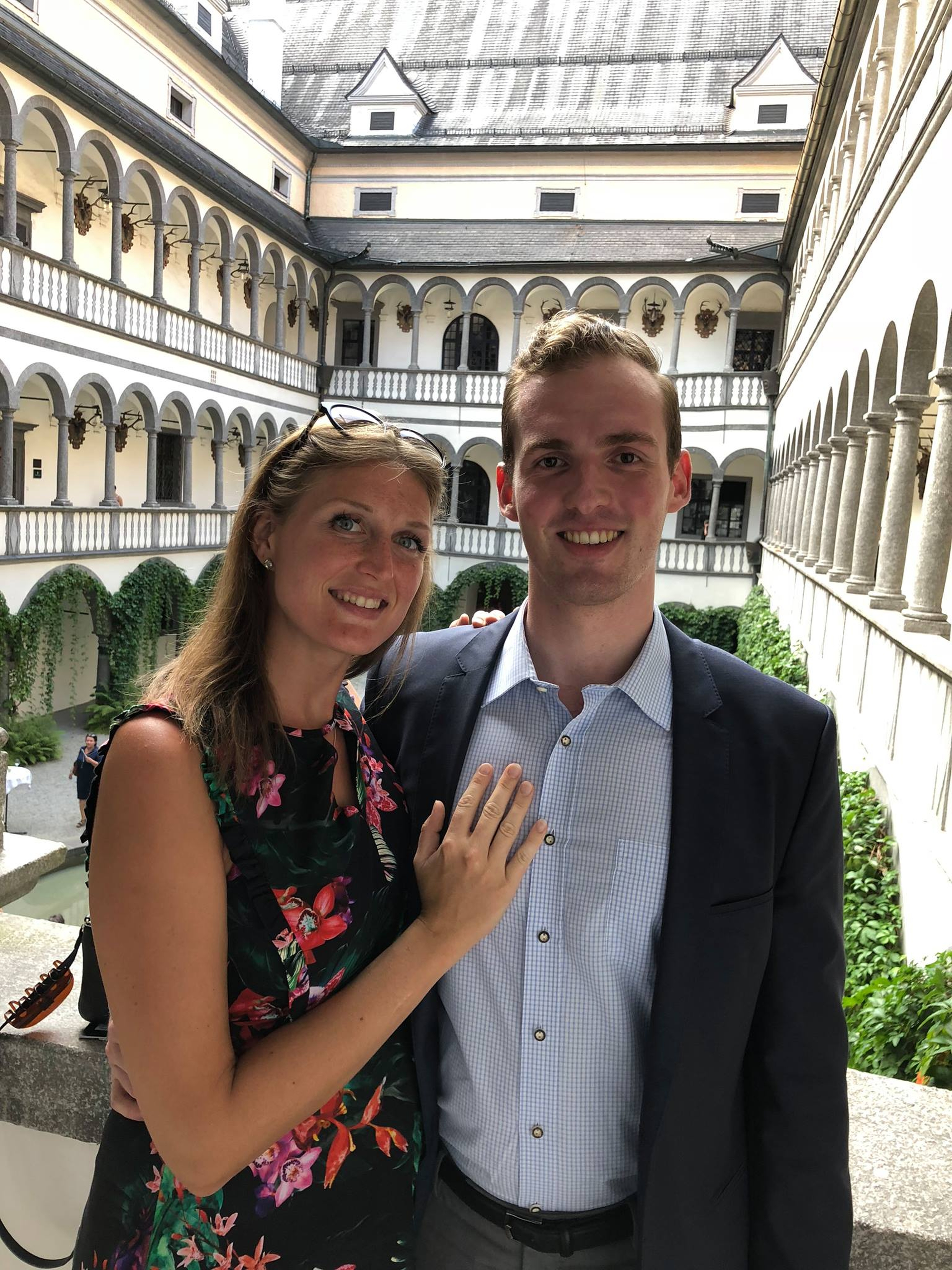 Utensils
2 knives, 2 cutting boards, 2 frying pans, Topf, pot, spatula, bowl, fork
Step 1/ 6

knife
cutting board
frying pan

To make the onion, bacon, and chickpea topping, first slice the some of the onions, heat olive oil in a frying pan and sauté slowly over low heat, until very soft.

Step 2/ 6

½

red onions

1 cloves

garlic

100 g

lentils

425 ml

water

Next, finely chop remaining onions, along with garlic. Heat olive oil in a pot and sauté for approx. 5 min. Add the lentils and water. Bring to a boil, then reduce heat and let cook for 10 min. with the lid on.

Step 3/ 6

canned chickpea

62½ g

smoked bacon

parsley

chives

Meanwhile, add chickpeas, bacon and chopped herbs to the onions. Stir well and let cook through on low heat.

Step 4/ 6

100 g

rice

¾ sheets

bay leaves

1 tsp

ground cumin

⅜ tsp

ground cinnamon

¾ tsp

sweet paprika powder

¾ tsp

ground ginger

¾ tsp

curry powder

pepper

After the lentils have simmered for 10 min., add rice and spices, and stir well. Let cook, without a lid, for 15 min. over medium heat until the rice and cooked and the water has evaporated.

Step 5/ 6

salt

¼

crème fraîche

⅛

lemon

In the meantime, juice lemon, add to the creme fraîche, and season with salt. Mix well.

Step 6/ 6

To serve, top the rice and lentils with the onion mixture, spoon on creme fraîche, and garnish with chopped parsley. Enjoy!

Enjoy your meal!
More delicious ideas for you