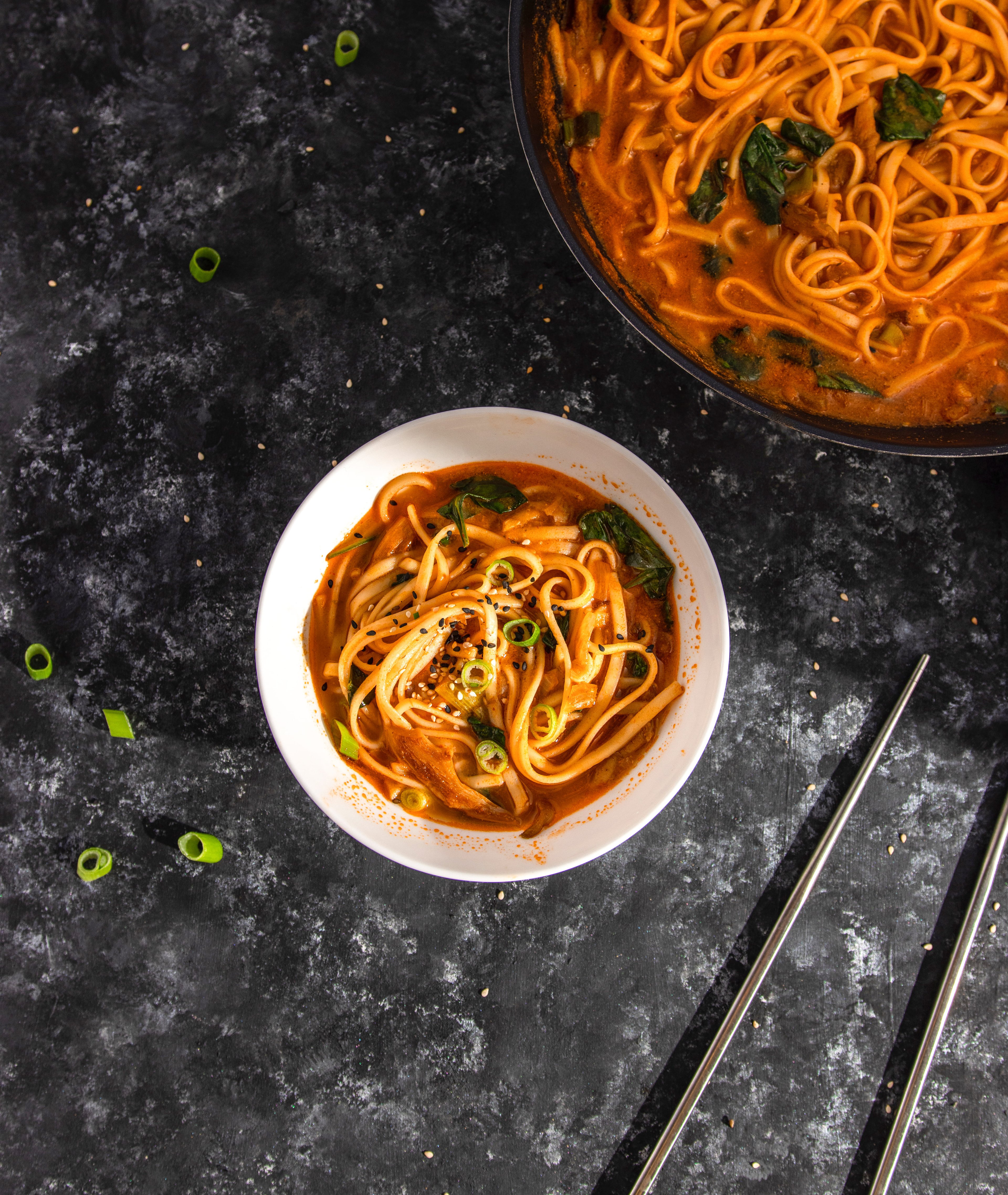 One-pot hummus ramen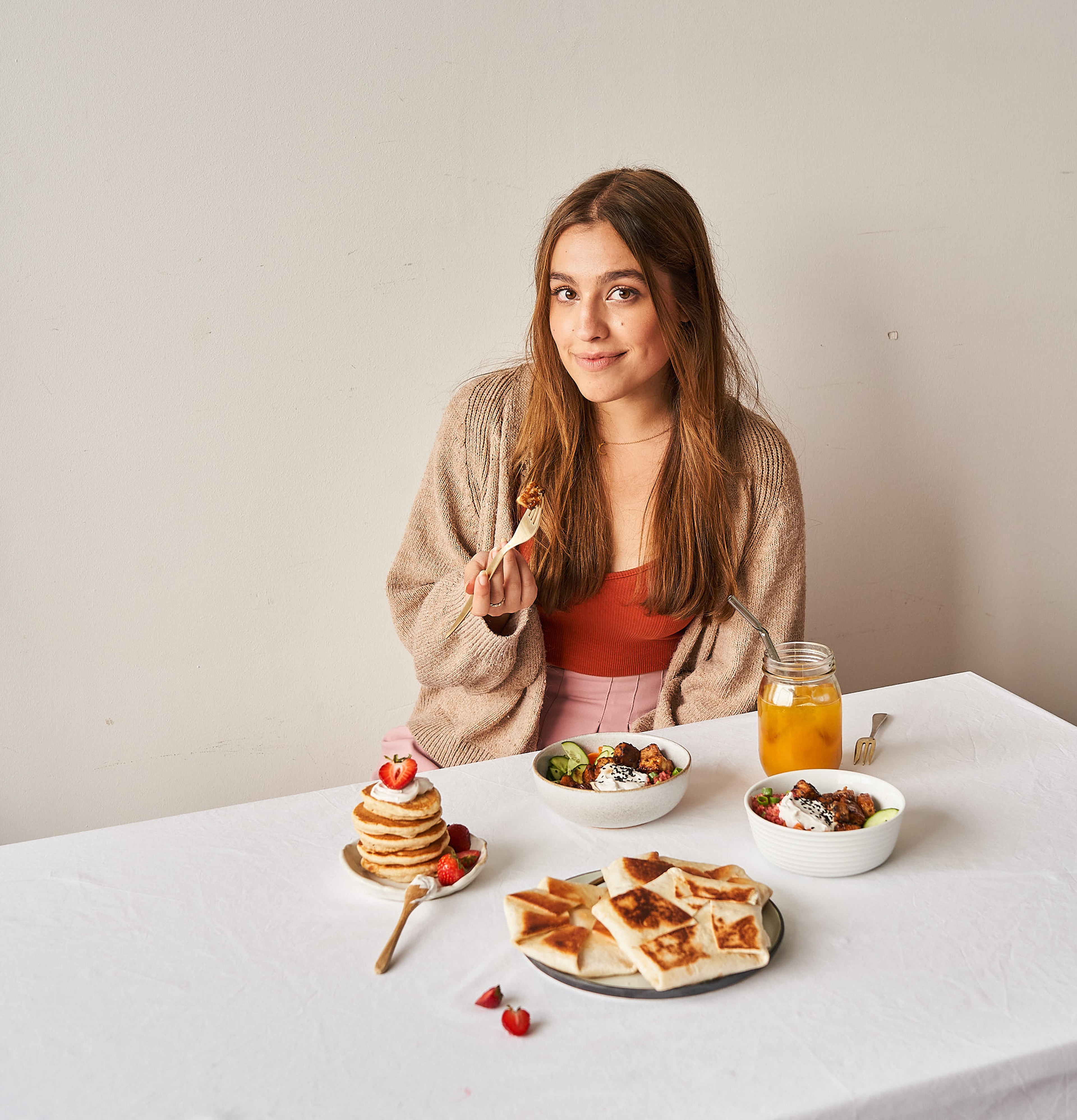 "This dish fuses the idea of ramen soup with warm Middle Eastern spices. Tip: Spaghetti works as a substitute for the ramen noodles. Keep in mind it will need to cook in the broth a bit longer and therefore might need 1 to 2 extra cups of liquid."
Utensils
cutting board, knife, pot (large, with lid), cooking spoon
How to prepare garlic
How to cut an onion
How to cut green onions
Step 1/ 3

1 tbsp

olive oil

200 g

oyster mushrooms

1 pinch

salt

¼ tsp

pepper

cutting board
knife
pot (large, with lid)
cooking spoon

Heat 1 tablespoon of olive oil in a large pot or skillet on medium-high. Add the mushrooms and cook them for 5 min. until golden brown and crispy (The mushrooms will release quite a bit of moisture in the beginning before crisping up). Next, stir in the salt and black pepper, remove the mushrooms from the pan, and set aside.

Step 2/ 3

1 tbsp

olive oil

1

onion

¼ tsp

smoked paprika powder

3 cloves

garlic

2 tsp

tomato paste

1 tbsp

sugar

1 tbsp

soy sauce

¼ tsp

sweet paprika powder

¼ tsp

ground cumin

¼ tsp

ground coriander

1 tsp

tahini

2 tbsp

hummus

1 tbsp

lemon juice

1 l

vegetable broth

salt

Reduce the heat to medium and heat the remaining tablespoon of olive oil. Add the minced onion and cook for about 5 min. until translucent. Next, add the red pepper flakes and garlic and cook for another 2 min. Add the tomato paste, sugar, soy sauce, paprika, cumin, and coriander. Mix well and cook for another 1 – 2 min. Next, add the tahini, hummus, lemon juice, and vegetable broth. Turn the heat up to high and bring to a boil. Then reduce the heat to medium and simmer, covered, for 6 – 8 min. Season the broth to taste with salt.

Step 3/ 3

160 g

ramen noodles

35 g

baby spinach

2

scallions

sesame seed (toasted)

chili flakes

Bring the broth up to a boil again, then add the noodles. Allow the noodles to boil, uncovered, for about 6 min., or until tender. About 1 min. before the noodles are done, add in the spinach, green onion, and cooked mushrooms. If needed, add more broth to adjust the soup to your liking. Season to taste once more and serve with sesame seeds, chili flakes, and extra green onion. Enjoy!

Enjoy your meal!
More delicious ideas for you