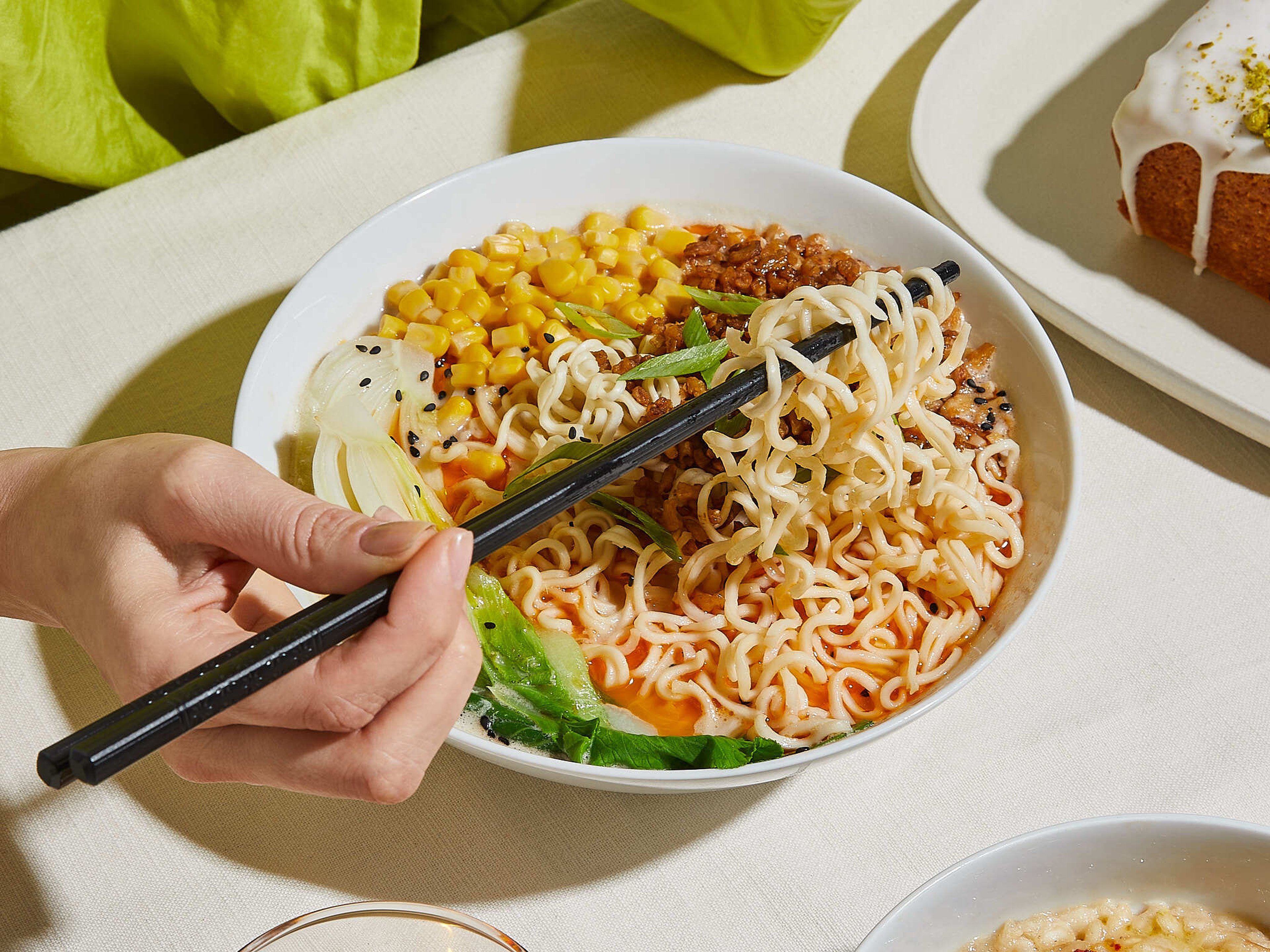 Vegan tantanmen (sesame ramen with soy mince)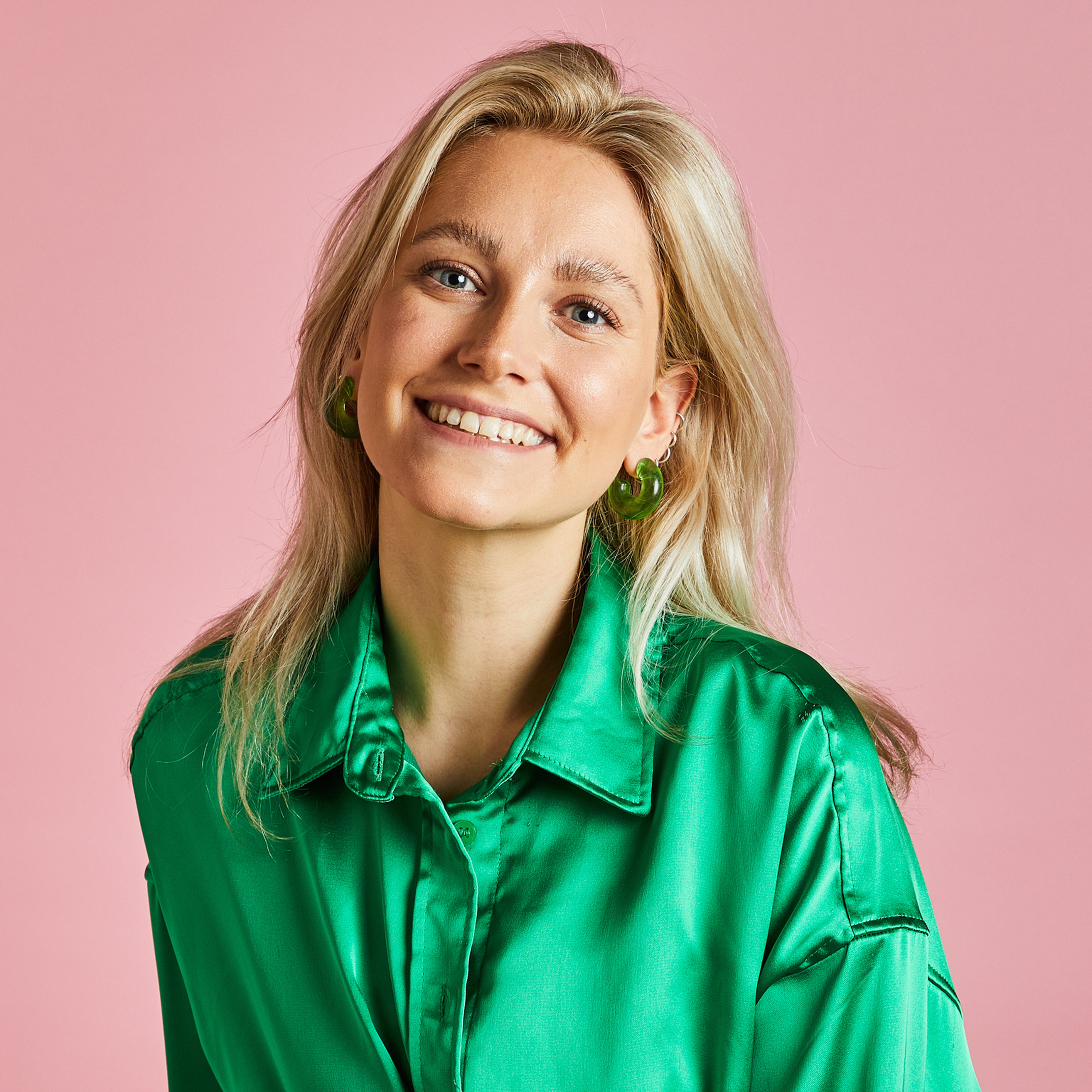 Food Editor at Kitchen Stories
"For me, this vegan Tantan Ramen is the prime example of a plant-based recipe full of flavor and aroma. Tantan Ramen or Tantanmen is a Japanese interpretation of the Chinese noodle dish Dan dan mian (担担面) from Sichuan (for which we also have a delicious recipe, by the way). The soup is especially rich and intense thanks to its creamy sesame miso broth. In the traditional Japanese recipe, a concentrated seasoning mixture is used as a soup base, called tare. In our vegan version, instead of using ground beef as is common for Tantan ramen, we use soy granules or fry soy mince until crispy and fragrant. For an extra umami boost, I also like to use shiitake mushrooms. Soak the dried mushrooms in water first, and you can use the mushroom liquid for the broth later. Slice or chop the soaked mushrooms and sauté together with the soy mince or use them as a separate topping."
Ingredients
black sesame seeds (for serving)
vegetable oil (for frying)
Utensils
2 bowls (small), sieve, knife, cutting board, fine grater, frying pan, cooking spoon, pot (large), colander, chopsticks
How to prepare garlic
How to cut green onions
How to peel ginger
Step 1/ 4

50 g

soy granules

100 g

canned sweet corn

1

bok choy

2

scallions

2 cloves

garlic

20 g

ginger

2 tbsp

white miso paste

3 tbsp

tahini

1 tsp

chili oil

1 tbsp

soy sauce

½ tsp

raw sugar

2 bowls (small)
sieve
knife
cutting board
fine grater

Put the soy granules in a small bowl and pour boiling water to let them swell. After approx. 5 min. drain through a sieve and remove the liquid. Drain corn. Cut bok choy into quarters lengthwise. Cut scallions into rings and separate the whites from the greens. Peel garlic and ginger and finely chop half of each. For the soup base, finely grate remaining ginger and garlic into a bowl. Add miso, tahini, chili oil, soy sauce, and sugar and mix well, then set aside.

Step 2/ 4

½ tsp

raw sugar

1 tbsp

soy sauce

½ tbsp

rice vinegar

vegetable oil (for frying)

Heat oil in a pan and fry scallion whites, chopped ginger, and garlic for approx. 1 min. until fragrant. Then add the rehydrated soy granules and fry until crispy. Add sugar, continue to fry briefly to caramelize, and then deglaze with soy sauce and rice vinegar. Continue frying on low heat until ready to serve.

Step 3/ 4

Meanwhile, in a large pot, bring water to a boil and salt. Cook ramen noodles according to package instructions until al dente. Approx. 1 min. before the noodles are ready, add bok choy to blanch. Remove bok choy and drain noodles.

Step 4/ 4

700 ml

vegetable broth

100 ml

soy milk

black sesame seeds (for serving)

chili oil (for serving)

In the previously used pot, bring vegetable broth and soy milk to a gentle boil over medium heat. Divide the soup base among bowls, pour the hot broth on top, and stir with chopsticks until everything is mixed. Add ramen noodles, bok choy, corn, and soy mince to bowls. Garnish with scallion greens, sesame seeds, and chili oil, and serve.

Enjoy your meal!
More delicious ideas for you