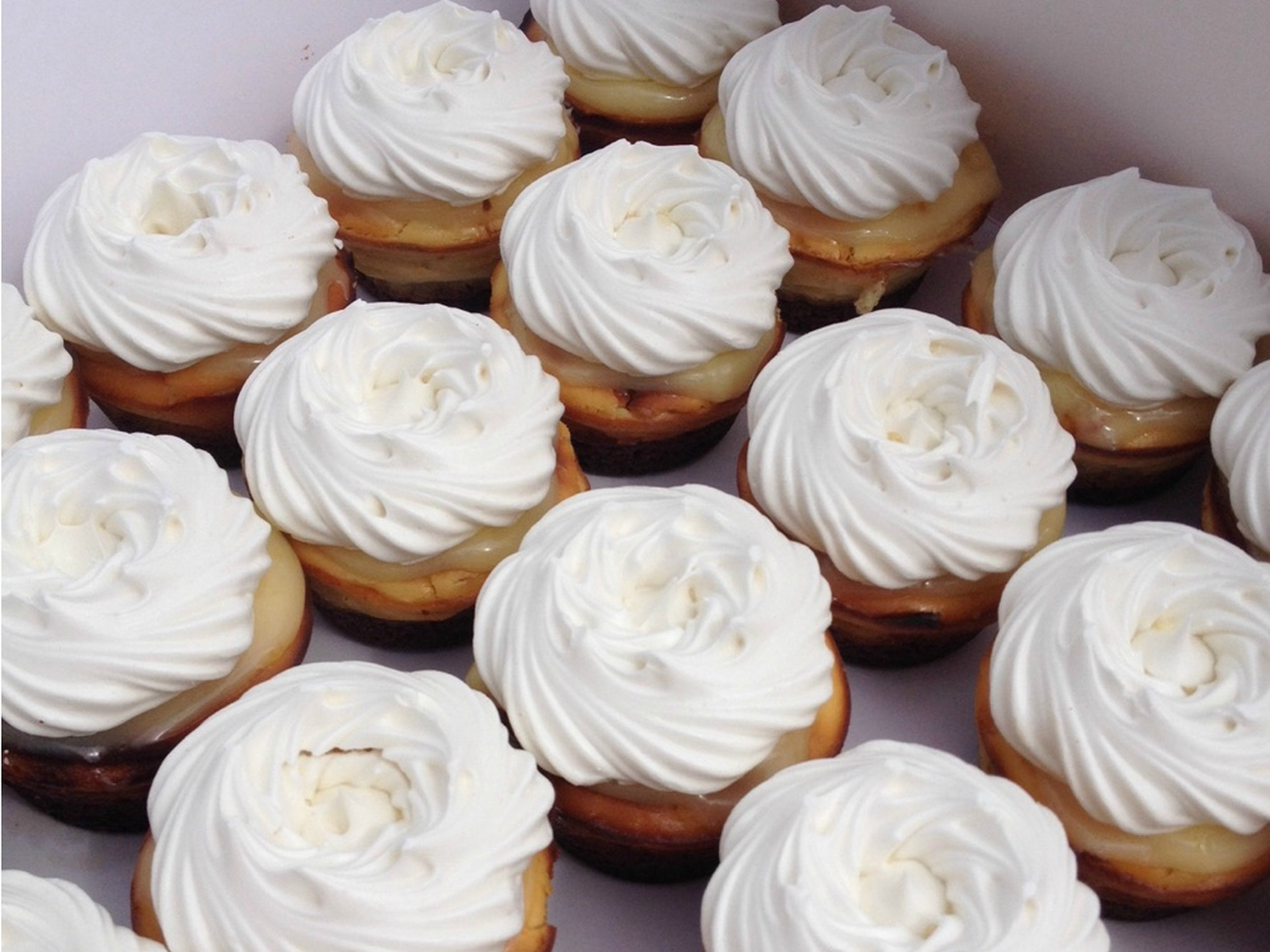 Mini lemon meringue cheesecakes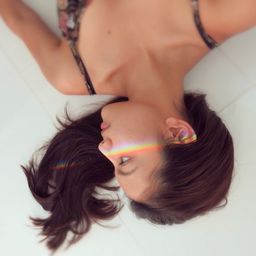 "One of my favorite cakes is a lemon meringue cheesecake. It is so delicious that I wanted to make a miniature version perfect for sharing with others. I made these cupcakes as a treat for my friends on a picnic day out."
Utensils
food processor, oven, muffin tin, bowl, muffin liners, hand mixer with beaters, baking sheet, decorating tip, parchment paper, piping bag
Take an
easy quiz

and discover more recipes you'll love!
How-To Videos
Homemade lemon curd
How to beat egg whites
How to zest citrus fruits
Homemade meringues
How to separate eggs
How to crumble cookies neatly
Step 1/ 4

30 g

ginger snaps

13⅓ g

butter (melted)

food processor
oven
muffin tin
bowl
muffin liners

Crush the ginger snaps into fine crumbs with a food processor and add melted butter. Line the muffin tin with muffin liners, and push the mixture into the muffin liners to create crusts. Preheat the oven to 180°C/350°F.

Step 2/ 4

¼

egg yolks

⅛

egg

⅜

lemons (zest)

⅛

lemon (juice)

20 g

sugar

33⅓ g

mascarpone cheese

80 g

cream cheese

½ tbsp

flour

bowl
hand mixer with beaters

In a large bowl, mix the egg yolks, egg, lemon zest and juice, half of the sugar, mascarpone, cream cheese, and flour, until combined. Fill the muffin liners and bake for approx. 20 – 30 min. at 180°C/350°F or until golden on top. Once baked, let the cakes cool and remove the liners from the tin carefully. Set aside and let cool completely.

Step 3/ 4

⅜

egg whites

⅛ tsp

salt

20 g

sugar

baking sheet
decorating tip
bowl
parchment paper
piping bag

Turn the oven down to 140°C/280°F. To make the meringue, whisk the egg whites (at room temperature) with some salt to soft peaks. Then add the remaining sugar and continue whisking until it forms stiff peaks. Pipe rounds approx. the same size as the cheesecakes onto a lined baking sheet. Bake for approx. 30 min.

Step 4/ 4

42⅔ g

lemon curd

½ tbsp

heavy cream

To assemble the cheesecakes, mix the lemon curd and heavy cream in a bowl and smooth over each little cheesecake, then place the meringues on top. Enjoy!

Enjoy your meal!
More delicious ideas for you