Make the perfect breakfast burger with Ruby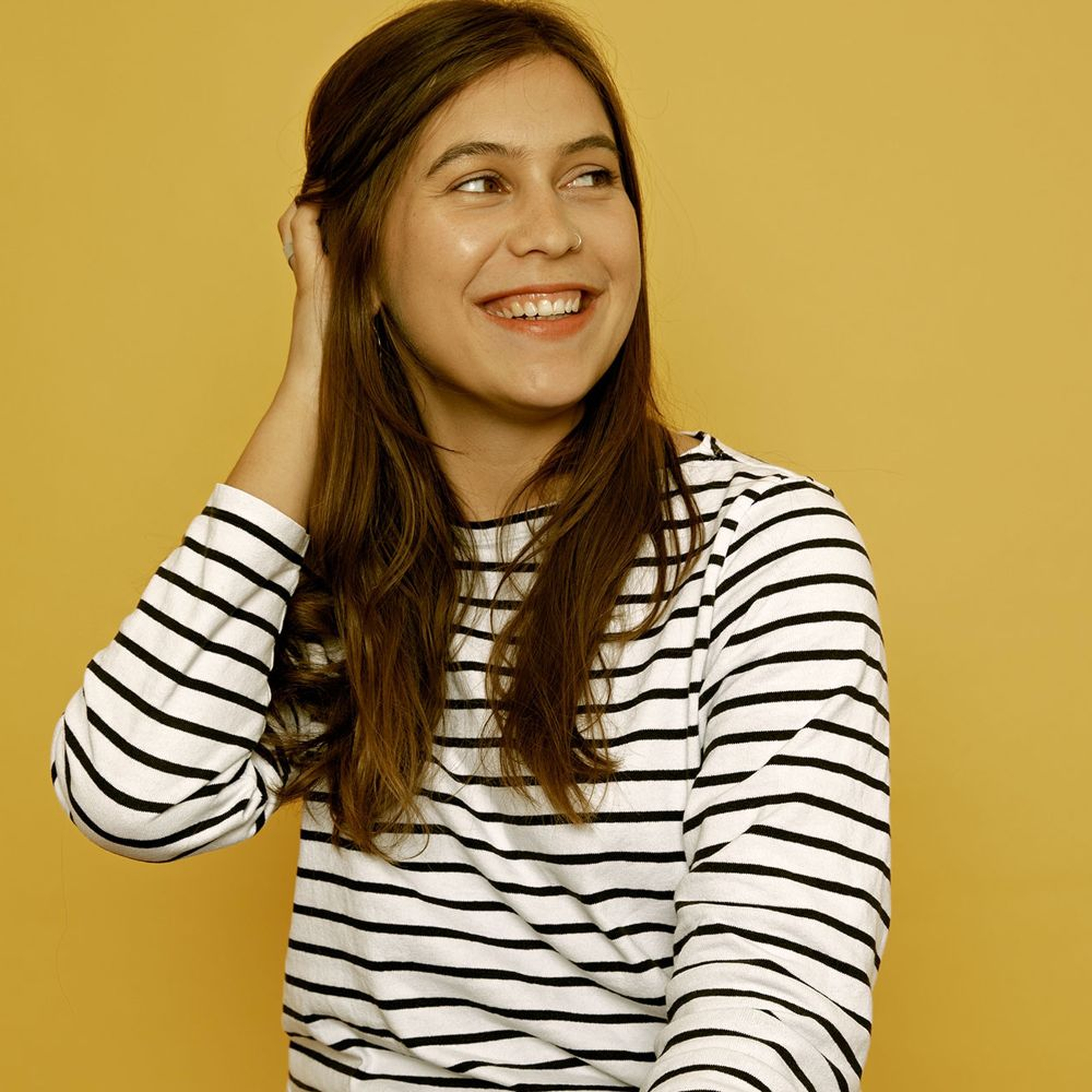 "This is my 'ultimate' breakfast burger that brings together the essential elements of your fast-food sausage and egg muffin with some easy little frills: The eggs are a custardy—not quite scrambled, not quite omelet—the sausage patty made from no-extra-seasoning needed Italian sausage, you've got classic layer of molten cheddar, plus tangy caramelized red onions for sweetness and a moreish spicy mayo—watch the video to see how to prep all the elements with your eyes closed."
Utensils
cutting board, knife, frying pan (small), cooking spoon, 2 bowls (small), whisk, oven, dessert ring, frying pan, plate, spatula
How-To Videos
Homemade english muffins
How to caramelize onions
Basic mayonnaise
Step 1/ 4

2

red onion

2 tbsp

butter

2 tbsp

mayonnaise

½ tsp

smoked paprika powder

2 tsp

Sriracha

salt

cutting board
knife
frying pan (small)
cooking spoon
bowl (small)
whisk

Finely slice onion into rings. Melt butter in a small pot or frying pan over medium heat. Add onions and stir briefly. Season with salt, lower heat slightly and let cook until caramelized, for approx. 15 – 20 min. Meanwhile, in a small bowl, mix mayonnaise, smoky paprika powder, and sriracha and set aside.

Step 2/ 4

300 g

Italian sausages

2 slice

cheddar cheese

oven
dessert ring
frying pan
plate
spatula

Preheat the oven to a 'keep warm' setting. Remove Italian sausage meat from casing. Use your fingers to crumble the meat until fine, with no large clumps, and press very tightly into an egg ring to create a patty—you can also make your own ring using aluminium foil. Heat a frying pan over high heat. Once the pan is hot, carefully add the sausage patty (still in the ring). Fry for approx. 3-4 min, or until well-browned. Carefully flip it over, remove the ring, and place a slice of cheddar on top to melt. Continue to fry for another 3 min., until the cheese is very melted and the patty browned. Transfer to a plate and place in the warmed oven. Don't wash up the pan, you'll use the residual fat in the next step.

Step 3/ 4

2

English muffin

2

butter

4

eggs

pepper

Slice English muffin in half and transfer to the oven to let it warm while you quickly cook the eggs. To make the 'scromlet', crack eggs into a bowl, season with salt and pepper, and whisk very well. Add remaining butter to the same frying pan over medium high heat. Once melted and stirred into the sausage fat, add in eggs and allow to set a little on the bottom. Startiung in the top corner, carefully push the eggs around the pan in a circular motion, bringing everything into the center in folds. Keep turning and folding gently until the eggs come together and are still glossy. The whole process should take under a minute. Gently fold in any under-cooked parts to help them set. Remove sausage patty from oven and place the egg on top.

Step 4/ 4

2 tsp

white balsamic vinegar

Stir vinegar through the onions as the final seasoning. To assemble the burger, smear mayonnaise on the bottom half of the muffin, add with sausage patty and eggs, caramelized onions onion and muffin 'lid'. Enjoy—and don't forget a napkin!

Enjoy your meal!
More delicious ideas for you