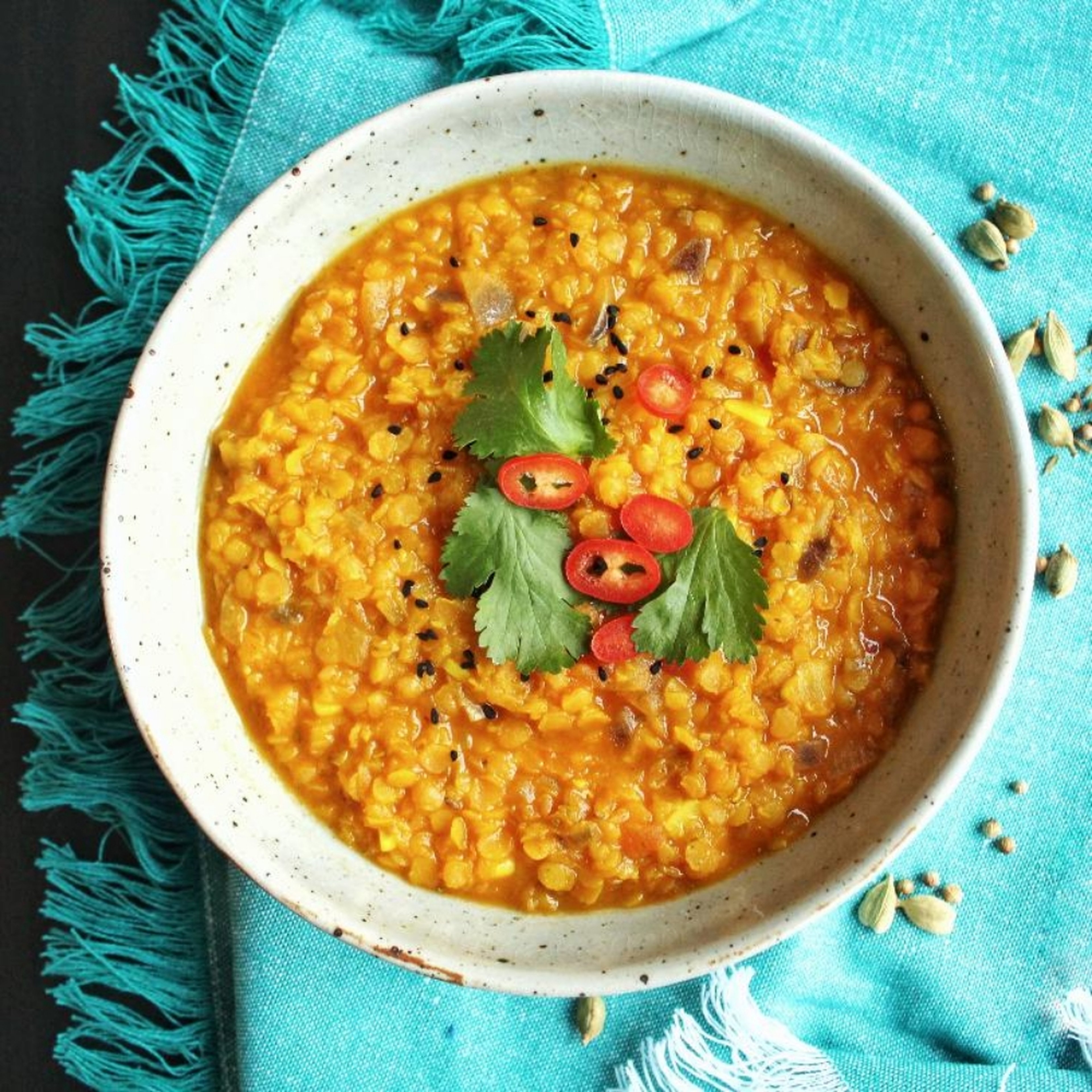 Lentil Dahl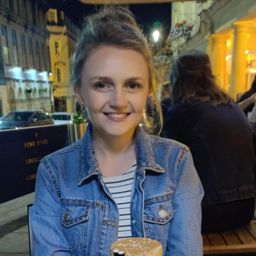 "This is my easy Dahl recipe. It might not be authentic, but it tastes great and is easy to prepare. You can use ground spices instead of the seeds, and garlic and ginger paste instead of the fresh version. It tastes great a day or so after cooking, so be sure to keep any leftovers!"
Utensils
2 frying pans, mortar and pestle
Recipes made to your taste
Get your personalized recipe picks in 10 seconds.
Step 1/ 4

1½

cardamom pods

1½ tsp

cumin seeds

1 tsp

coriander seeds

frying pan
mortar and pestle

In a frying pan, dry-fry the seeds from the cardamom pods with the cumin and coriander seeds until they start to pop. Take the off the heat and grind the spices in a pestle and mortar.

Step 2/ 4

1 tbsp

vegetable oil

½

red onion

2 cloves

garlic

½ tbsp

ginger

Chop red onion, slice garlic cloves, and peel and chop ginger. In a medium pan or casserole dish, heat the vegetable oil over a medium heat and add the chopped onion. Fry for 10 minutes until the onion is nice and soft, and beginning to turn golden. Add the sliced garlic and the ginger and fry for a further 5 minutes.

Step 3/ 4

1½ tsp

salt

1 tsp

ground turmeric

To the pan, add the ground spices, salt, and turmeric and fry for 2 minutes.

Step 4/ 4

150 g

red lentils

100 g

canned crushed tomatoes

¾ l

water

Next, add the lentils, tinned tomatoes, and the water (I normally add about 800ml and keep the rest for adding as it simmers). Stir and bring to the boil, then leave to simmer for around 20 minutes. Keep an eye on the pan and make sure the lentils don't stick to the bottom.

Enjoy your meal!
More delicious ideas for you