Herby meatloaf with gravy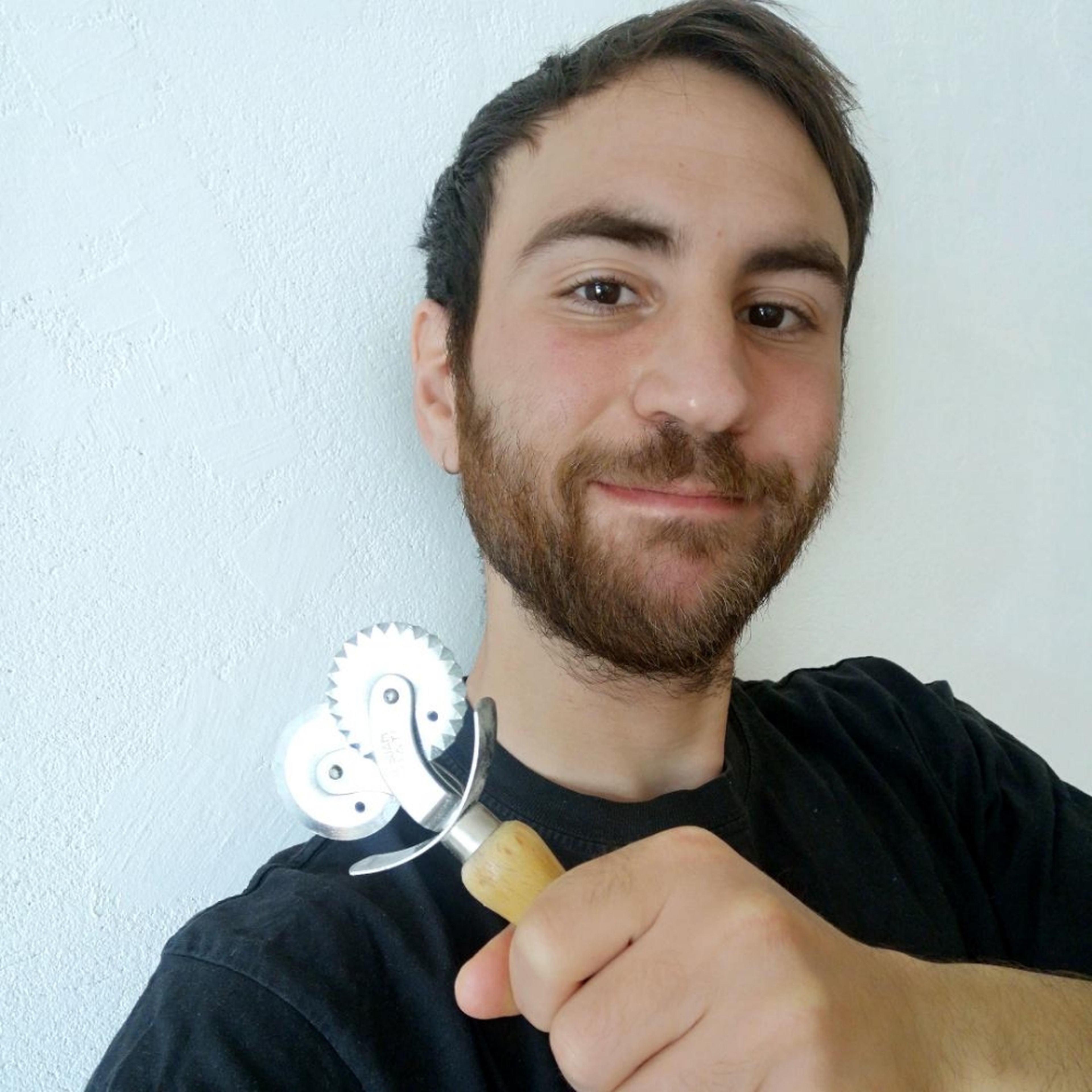 "A simple recipe that can be made in advance and greet you after a busy winter's day. The typical ketchup topping is replaced with a delicious gravy made with roasted veggies and pan juice. No parts are wasted, no ketchup needed; here's a meatloaf that you can feel good about!"
Utensils
knife, cutting board, bowl (large), bowl (small), whisk, 2 pots (small), oven, baking sheet, immersion blender
How to prepare garlic
How to chop herbs
How to cut an onion
Step 1/ 4

1 cloves

garlic

1½ g

basil

7½ g

parsley

1½ g

rosemary

onion

1 stalks

celery

1

carrots

32 g

Parmesan cheese

50 g

cheddar cheese

64 g

breadcrumbs

knife
cutting board
bowl (large)

Preheat the oven to 180°C/356°F. Dice garlic, basil, parsley, rosemary, and one third of all the onions. Roughly chop the remaining vegetables into small chunks and set aside for the roast. Finely grate Parmesan and roughly grate the cheddar. Combine diced vegetables, parsley, cheddar, Parmesan cheese, and breadcrumbs in a large bowl.

Step 2/ 4

1

eggs

½ tbsp

salt

1 tsp

pepper

Whisk two eggs and incorporate them into the ground meat. Transfer dry ingredients from the mixing bowl into the meat mixture. Season and mix well until combined. Set aside.

Step 3/ 4

Heat up water in a small pot on high-heat, add remaining eggs once the water begins to boil, and let them cook for 6 1/2 min. Drain and run under cold water to cool down. Peel eggs.

Step 4/ 4

olive oil (for coating)

60 ml

white wine

87½ ml

beef stock

1 tbsp

butter

oven
baking sheet
pot (small)
immersion blender

Add chopped vegetables to a non-stick or lined baking sheet, leaving space in the middle for the meatloaf. Drizzle with olive oil. Use half of the meat to form a long, rectangular shape on the baking sheet, approx. 10 cm/2 in. wide and long enough to hold the boiled eggs. Line up the eggs lengthwise along the meat. Use remaining meat to seal any open edges and form a loaf. Drizzle some olive oil on top and let roast for approx. 25 min. Once ready, transfer the meatloaf to a cutting board and rest for approx. 15 min. Add roasted vegetables to a small pot with wine and beef stock and bring to a boil. Remove from heat and blend using an immersion blender. Return the pot to heat, add butter, and whisk to combine. To finish, slice the meatloaf into approx. half inch slices and transfer to a plate. Serve with gravy on top!

Enjoy your meal!
More delicious ideas for you