Hanna cooks eggs in 5 unexpected ways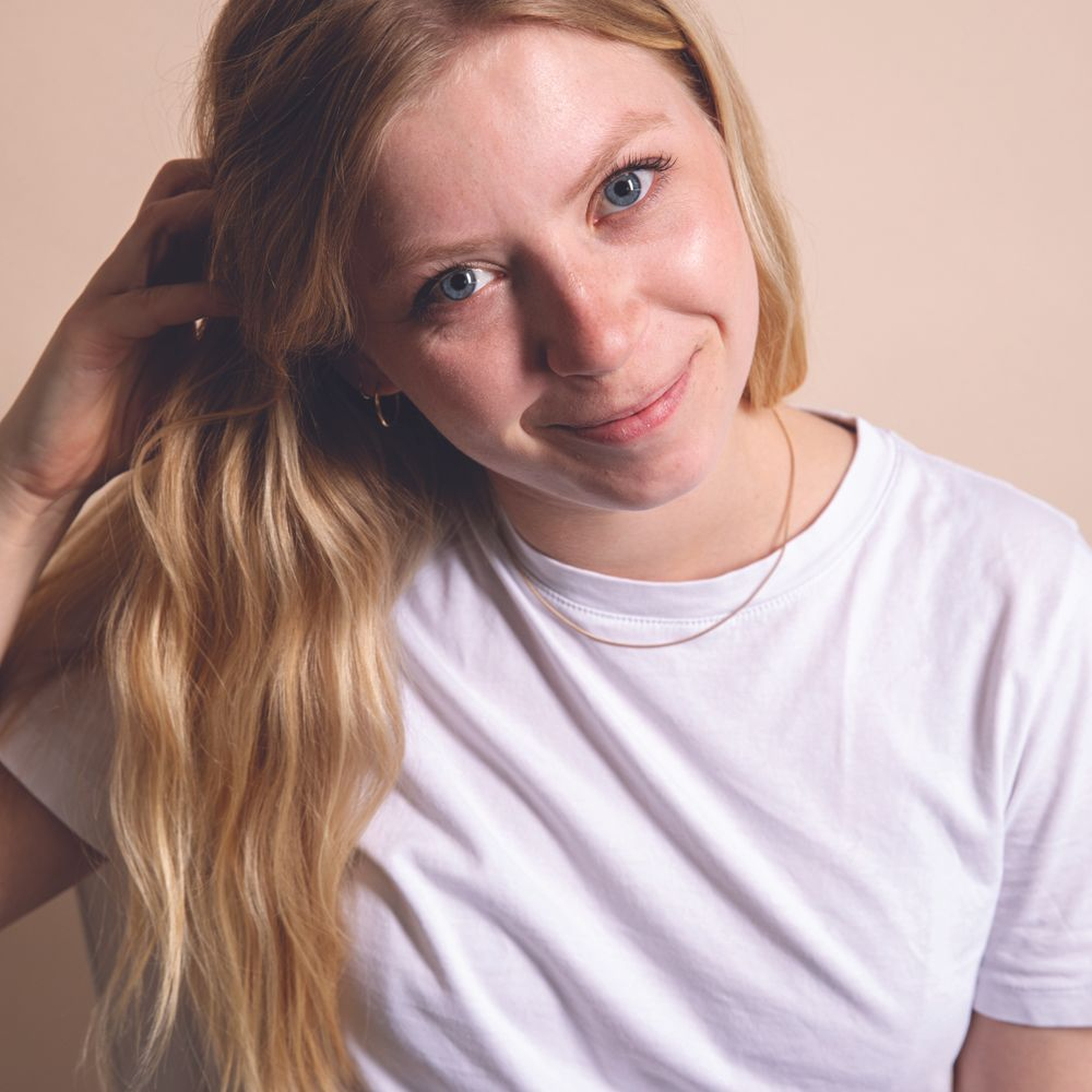 "These recipes are not at all your typical breakfast eggs, but creative ideas for when you want to try something new with the humble, budget-friendly ingredient. They increase in difficulty from the first to the last but are all a tribute to the wonderful egg and everything you can do with it. For the last dish, the Korean-inspired tornado omelette, I had my problems initially, but practice makes perfect and in the end it worked out. Watch the video above and I'll guide you step by step through all of these unusual egg recipes!"
Ingredients
vegetable oil (for frying)
rice (cooked, for serving)
heavy cream (for serving)
Utensils
2 frying pans, 2 spatulas, paper towels, 2 bowls, whisk, 2 large bowls, hand mixer with beaters, frying pan (with lid), glass jar, pot, cutting board, 2 knives, 2 chopsticks, fine sieve, ramekin (3 in.), pot (large), bamboo steamer, bowl (small)
How-To Videos
How to crack, separate, and store eggs
How to fry bacon
How to beat egg whites
How to chop herbs
Step 1/ 5

¾ slices

bacon

¾

eggs

¾ slices

sandwich bread

¾ slices

cheddar cheese

salt

frying pan
spatula
paper towels
bowl
whisk

To make the one-pan egg sandwich, place bacon in a cold skillet, then fry over medium heat until crispy on both sides. Remove and drain on paper towels. Whisk eggs with a pinch of salt in a bowl. Butter one side of each of the two slices of toast. Set skillet over low heat with remaining bacon grease and add whisked eggs. Swirl pan until egg is completely and evenly distributed, then place slices of toast, buttered-side up, in the center of the egg so that the "bottoms" are facing each other, but leaving approx. 2 cm/1 in. of space between them (watch video for visual instruction). Fry until the egg is completely set, then flip the whole thing over with a spatula. Fold the egg on all sides onto the two slices of toast, place bacon and cheese on top and fry for approx. 2 min. more. Fold the sandwich and fry again on both sides for approx. 2 min., or until golden brown. Enjoy immediately!

Step 2/ 5

¾

eggs

¾ tbsp

water

salt

¼ tsp

butter (for frying)

2 large bowls
hand mixer with beaters
frying pan (with lid)
spatula

For the cloud omelette, separate egg whites and yolks into two bowls. Beat egg yolks with water and a pinch of salt until light yellow and foamy. Beat egg whites with a pinch of salt until stiff, approx. 2 min. Heat a non-stick pan over medium heat and melt in some butter. Pour in egg yolk mixture and spread it out evenly. Cover and let set for approx. 4 min. Remove lid, spread egg whites evenly over the yolks with a rubber spatula, then cover and cook for approx. 5 min. more. Turn out onto a plate and fold carefully. Enjoy!

Step 3/ 5

¼ tbsp

chives

⅜ slice

ham

1⅝ tbsp

heavy cream

⅜

egg

¾ slices

sandwich bread

glass jar
pot
cutting board
knife

For the coddled eggs, first place a heatproof glass jar in a pot, then fill the pot with water so that the jar is approx. ¾ submerged. Remove the jar and bring the water to a boil. Butter the jar lid a little bit. Finely chop the chives and finely dice the ham. Pour half of the cream into the jar and season it with some pepper and a pinch of salt. Add half the ham and chives. Add in the egg and pour the rest of the cream, ham, and chives on top. Cover with the buttered lid, transfer the coddler to the pot, and cook for approx. 8 min. The egg whites should be set, but the yolk should still be runny. Toast bread, cut into strips and serve with the coddled egg for dipping. Enjoy immediately!

Step 4/ 5

⅜

egg

40 ml

water

⅜ tbsp

chives

¾ tbsp

soy sauce

⅜ tbsp

toasted sesame oil

bowl
chopsticks
fine sieve
ramekin (3 in.)
pot (large)
bamboo steamer
knife

For the Chinese-style steamed eggs, put eggs in a bowl and whisk with chopsticks (or carefully with a whisk, you don't want to beat air into the egg, but just mix the yolk and white together). Add water; the ratio should be 1:2 for a creamy consistency, or 1:1 for a firmer consistency. Whisk the egg with the water until everything is well mixed, skim off any air bubbles with a spoon and strain through a fine sieve. Pour the mixture into the ramekin and sprinkle with chopped chives. Set a large pot over medium heat with some water in the bottom and bring to a boil. Steam eggs in the pot for approx. 12 – 15 min. If you don't have a steamer, watch the video for tips. Remove as soon as the mixture is just set, drizzle with soy sauce and sesame oil, cut crosswise and serve while still warm.

Step 5/ 5

¾

eggs

salt

vegetable oil (for frying)

rice (cooked, for serving)

parsley (for serving)

gravy (for serving)

heavy cream (for serving)

bowl (small)
chopsticks
frying pan

For the Korean-style tornado omelette, place eggs in a bowl and beat until smooth and even—this is best done with chopsticks. Heat a non-stick frying pan over high heat and add a little oil. Reduce the heat and pour the egg mixture into the pan. Wait a few seconds for the egg to set a little and for a few bubbles to appear. Remove the pan from the heat. Now bring the edge of the omelet to the center with chopsticks from two opposite sides. Be sure to leave a little space in the middle between the chopsticks. For detailed instructions, watch the video. Slowly start spinning the chopsticks in circles. They should always remain about 3 cm/1 in. apart. The eggs should start creating a spiral; it also helps to slowly turn the pan. The egg is done when it's still nice and glossy and not completely set. Serve over cooked or fried rice, sprinkle with parsley, drizzle with gravy, and decorate with cream if desired (see video). Enjoy!

Enjoy your meal!
More delicious ideas for you