Gravity cake with white chocolate buttercream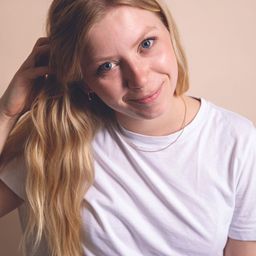 Ingredients
nonstick cooking spray (for greasing)
white chocolate (melted, for garnish)
Utensils
oven, 2 springform pans, parchment paper, 2 bowls, liquid measuring cup, whisk, stand mixer with paddle, 2 rubber spatulas, fine grater, cutting board, knife, citrus press, saucepan, stand mixer with whisk, piping bag, decorating tip, serrated knife, offset spatula, gravity cake stand, pastry brush, bottle
Take an
easy quiz

and discover more recipes you'll love!
How-To Videos
How to slice a cake like a pro
How to Prepare a Cake Pan
How to cream butter and sugar
How to fill a piping bag
How to test a cake for doneness
Step 1/ 5

40 g

flour

1 g

baking powder

⅛ tsp

salt

35 ml

buttermilk

⅔

egg whites

¼ tbsp

vegetable oil

24 g

unsalted butter

60 g

sugar

⅛ tsp

vanilla extract

¼

lemons

nonstick cooking spray (for greasing)

oven
2 springform pans
parchment paper
bowl
liquid measuring cup
whisk
stand mixer with paddle
rubber spatula
fine grater
cutting board
knife
citrus press

Preheat oven to 175°C/350°F. Grease springform pans and line bottoms with parchment paper. Mix flour, baking powder, and salt in a bowl and set aside. Whisk buttermilk, egg whites, and vegetable oil in a liquid measuring cup. Add some butter, sugar, and vanilla extract to the bowl of a kitchen machine and mix to combine. Stir in flour mixture and buttermilk mixture alternately until both are gone. Scrape down the sides of the bowl and make sure everything is incorporated. Zest lemons, and squeeze the juice of half of them. Add lemon zest and juice to the batter, then transfer to prepared cake pans and bake for approx. 30 – 35 min. Let cakes cool in the pans.

Step 2/ 5

10 ml

heavy cream

20 g

white chocolate

saucepan
bowl
rubber spatula

To prepare the frosting, add heavy cream to a saucepan and warm over medium-low heat. Chop white chocolate and add to a bowl and pour over the warmed heavy cream. Let sit for approx. 5 min., then stir to combine until chocolate is melted and smooth. Let the mixture cool for approx. 1 hr.

Step 3/ 5

40 g

unsalted butter

5 g

confectioner's sugar

stand mixer with whisk
piping bag
decorating tip

Add remaining butter and confectioner's sugar to the bowl of a stand mixer and mix until creamy and light. Add the cooled white chocolate mixture and keep mixing until you get a fluffy buttercream frosting. Transfer the buttercream to a piping bag fitted with a decorating tip.

Step 4/ 5

serrated knife
offset spatula

Remove cakes from the springform pan and halve horizontally to get 4 equal sized and leveled cakes. Set one third of the buttercream aside. Transfer the first cake to a cake platter and spread some red currant jam on top. Add some buttercream frosting and smooth it out, then add the second cake and repeat the process until all cakes are layered. Use the remaining buttercream to coat the whole cake. Refrigerate for approx. 1 hr.

Step 5/ 5

white chocolate (melted, for garnish)

sprinkle (for garnish)

gravity cake stand
pastry brush
bottle

Brush the plastic rod of the cake stand with melted white chocolate and decorate with sprinkles until it's covered from all sides, then let it dry for a few minutes. Stick the rod into the cooled cake. To finish the gravity cake effect, fit a bottle to the top of the rod. Decorate the remaining cake as desired. Enjoy!

Enjoy your meal!
More delicious ideas for you