Grandma's Braised Pork Belly (Chinese Hong Shao Rou)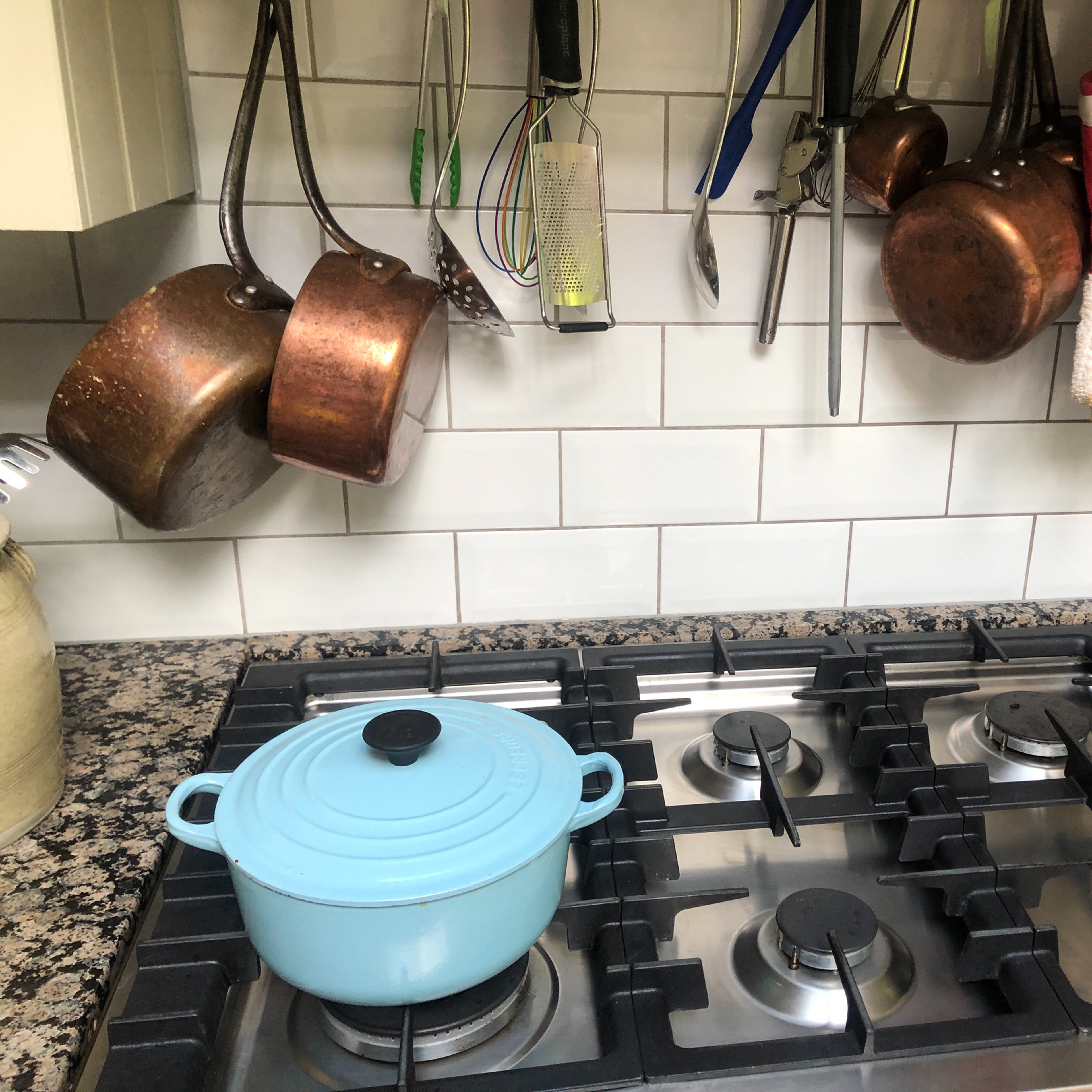 Step 1/ 4

1½ stalks

Spring onions

10 g

Ginger

10 g

rock sugar

5 ml

oil

Fry Gingers and Spring Onions in the oil until brown, (approx 2 mins on medium heat); add rock sugar in until a nice caramelised colour, put aside.

Step 2/ 4

Chop pork belly into bite size, add into the pan that was used for frying gingers. Fry into golden, takes about 5 mins and keep turning!!

Step 3/ 4

Add back the step 1 ingredients, fry with the pork to merge the favouring. Then add soy sauce to colour! Finally boil some water to cover all meat, turn heat into slow and braise for 30 mins

Step 4/ 4

When 30 mins is done, turn heat back up to high and reduce the jus! Then start plating and enjoy!

Enjoy your meal!
More delicious ideas for you