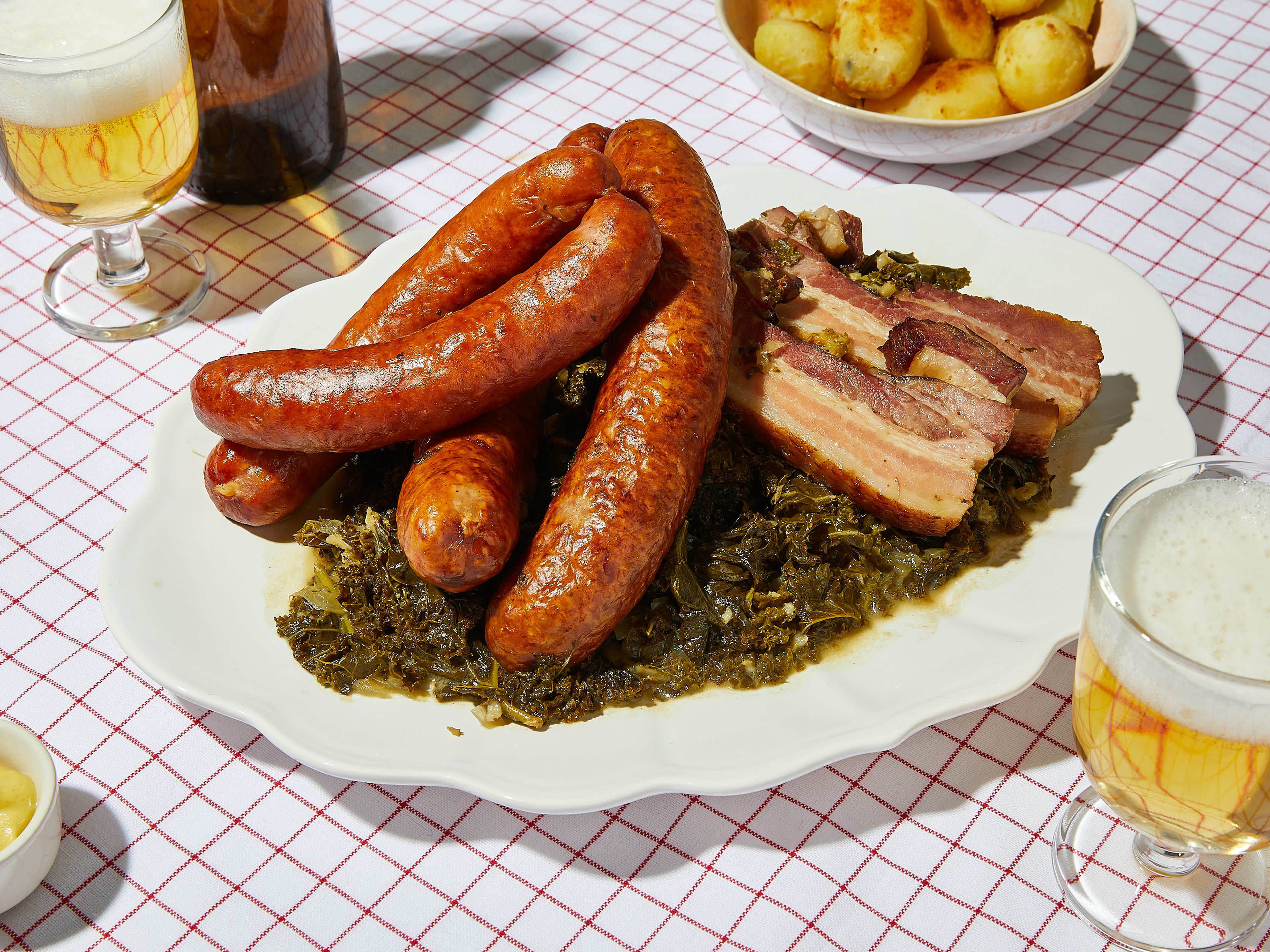 Grünkohl (German-style braised kale with smoked sausage)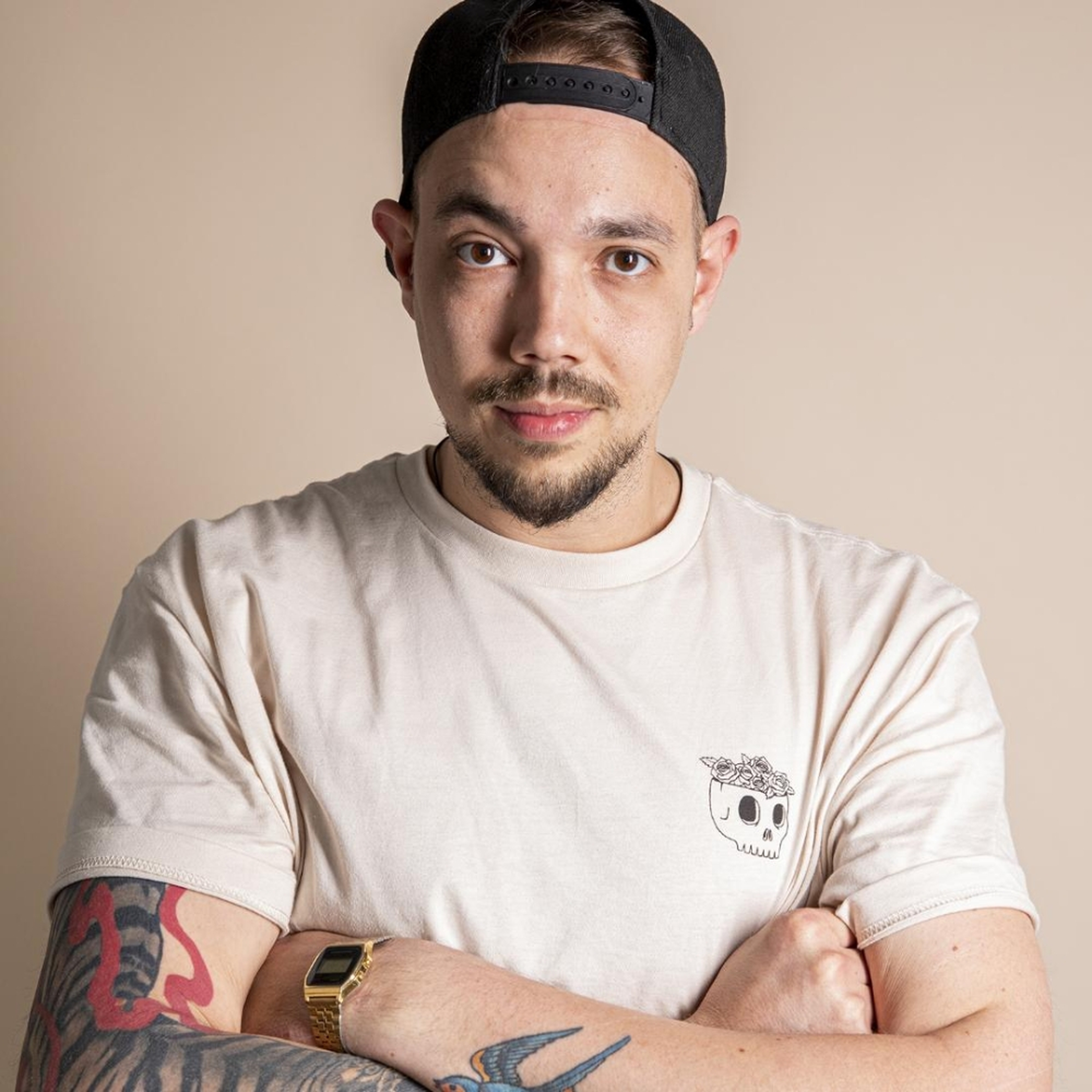 "I spent a large chunk of my life in northern Germany, cooking and learning to love kale. Though every region has its own way of preparing kale, this is my favorite recipe, with all the ingredients that I find most delicious. You might have noticed that this recipe (originally called German-style braised kale with pork), has been reworked and updated to make it even better, so I do hope you like it! The meat and potatoes are served as a side dish at the end. If you like, you can still stick to our older recipes, made with smoked pork (Kassler): Peel and dice the potatoes, slice the smoked sausage, and then cook both in the large pot with the kale until done. Finally, four slices of smoked pork are added to the mix and warmed through."
How-To Videos
How to cook potatoes
Homemade vegetable stock
How to cut an onion
How to prepare kale
Step 1/ 3

First wash and dry the kale. Roughly chop it or tear it apart. Peel and dice the onions. Add bacon to a pan, over medium heat, let the fat render and then sauté it. Once browned, add the diced onions and sauté approx. 5 – 10 min. until translucent. Add kale, white wine and then the vegetable stock and bring to a boil. Cover the kale stew with a lid and let simmer for approx. 1 hr. on low heat.

Step 2/ 3

In the meantime, wash potatoes, add a pot, and cover well with water. Bring to a boil then reduce to a steady simmer for approx. 20 min. Drain potatoes, let cool, then peel them. Approx. 30 min. before the kale stew is ready, season with allspice, pepper, and mustard and stir in the oats. Add smoked sausages and let them warm through.

Step 3/ 3

Heat lard in a frying pan. Add the potatoes and fry until golden brown, season with salt. Then sprinkle with sugar and let them caramelize. Arrange kale stew and potatoes on plates. Top with bacon and sausages. Enjoy!

Enjoy your meal!
More delicious ideas for you