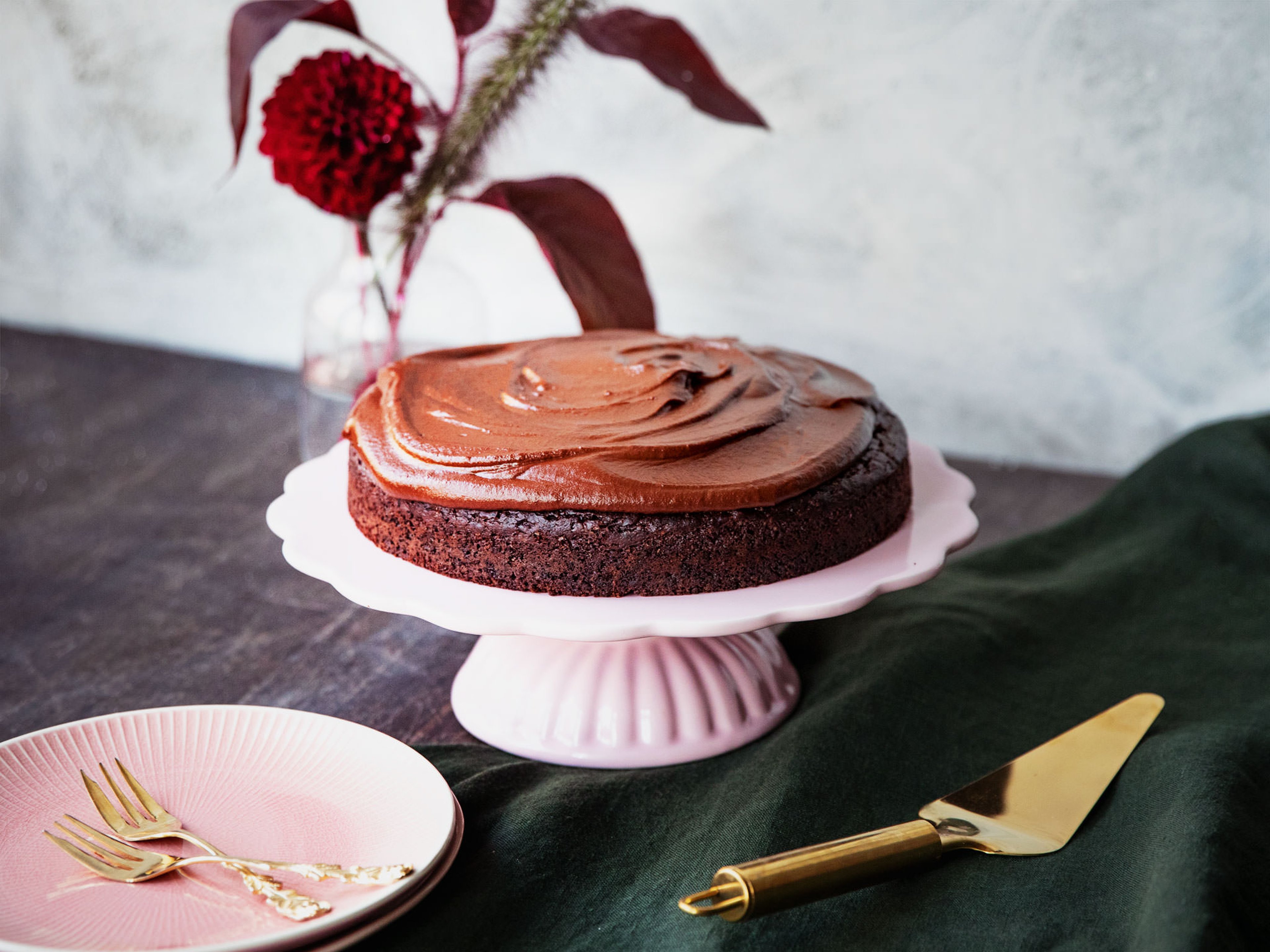 Double chocolate cake with sweet potato frosting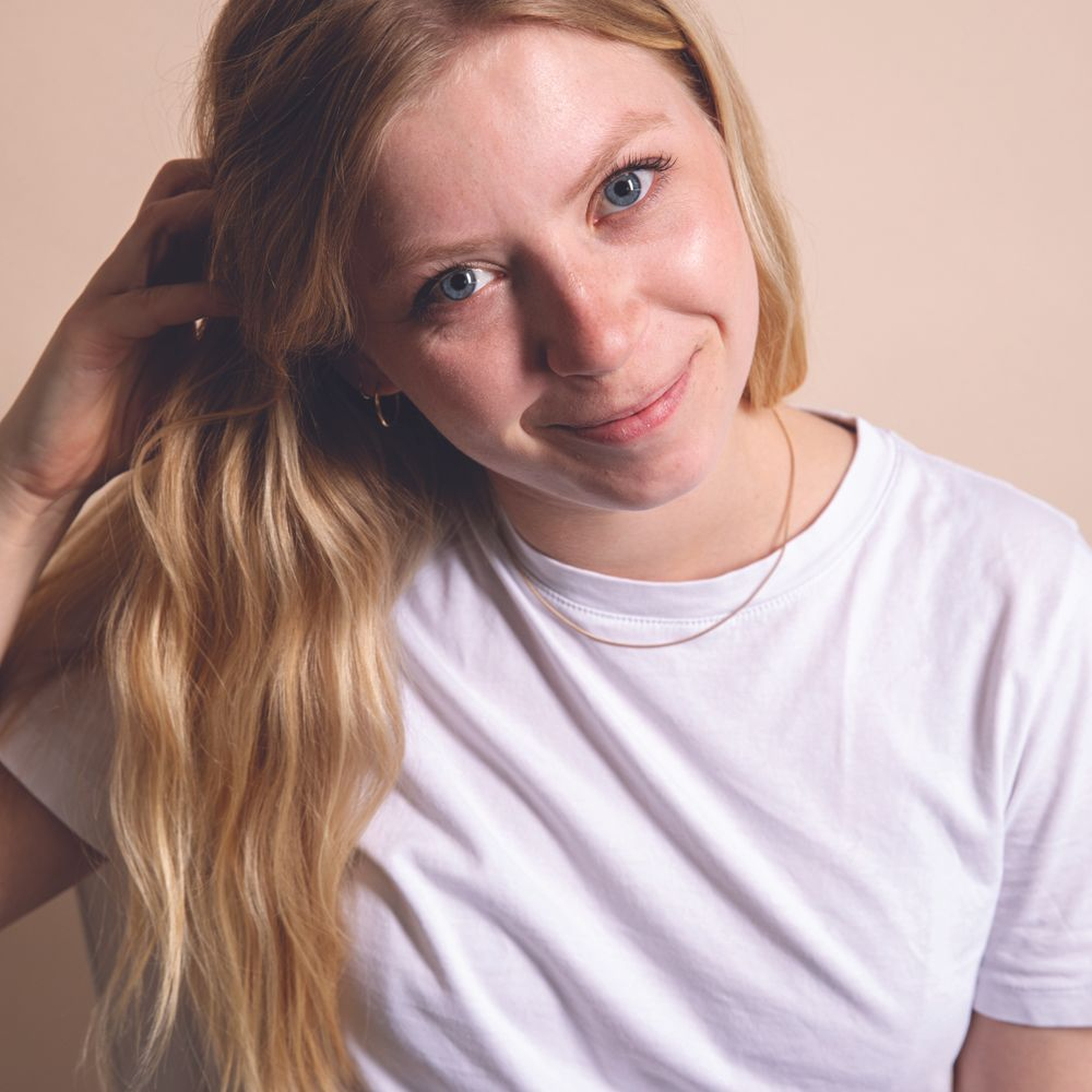 "Avocado is no stranger to bakers, as it always leads to a moist, rich cake. I added a baked sweet potato—my new secret weapon—to the chocolate frosting, which might make this cake seem quite unusual, but let me assure you, it's my (and hopefully your) new favorite chocolate cake."
Utensils
oven, springform pan, baking dish, knife, cutting board, 2 bowls, hand mixer with beaters, rubber spatula, peeler, food processor, offset spatula
How to Prepare a Cake Pan
How to chop chocolate
How to pit and cut an avocado
Step 1/ 3

oven
springform pan
baking dish

Preheat the oven to 175°C/345°F. Line the springform pan with parchment paper. Place the sweet potato, with the skin still on, in a baking dish and bake for approx. 1 hr.

Step 2/ 3

⅛

avocado

25 g

flour

16⅔ g

ground almonds

8⅓ g

unsweetened cocoa powder

33⅓ g

sugar

⅛ tsp

baking soda

⅛ tsp

baking powder

33⅓ ml

almond milk

12½ ml

vegetable oil

⅛ tbsp

apple cider vinegar

salt

knife
cutting board
bowl
hand mixer with beaters
rubber spatula

Halve and pit the avocado, then scoop out the flesh and place in a bowl along with the flour, almond flour, cocoa powder, sugar, baking soda, baking powder, almond milk, vegetable oil, apple cider vinegar, and a pinch of salt. Using a hand mixer fitted with beaters, mix everything together into a smooth batter. Pour into the springform pan and bake in the oven at 175°C/345°F for approx. 35 min. Remove from the cake from the oven once done, and let cool down.

Step 3/ 3

41⅔ g

bittersweet chocolate

peeler
food processor
bowl
offset spatula

When the sweet potato is ready, allow to cool slightly before peeling it and transferring the inside to a food processor. Break up the dark chocolate into small pieces and add to the still warm sweet potato puree and blend the two ingredients together into a smooth frosting. Spread on top of the cake, then serve, and enjoy!

Enjoy your meal!
More delicious ideas for you