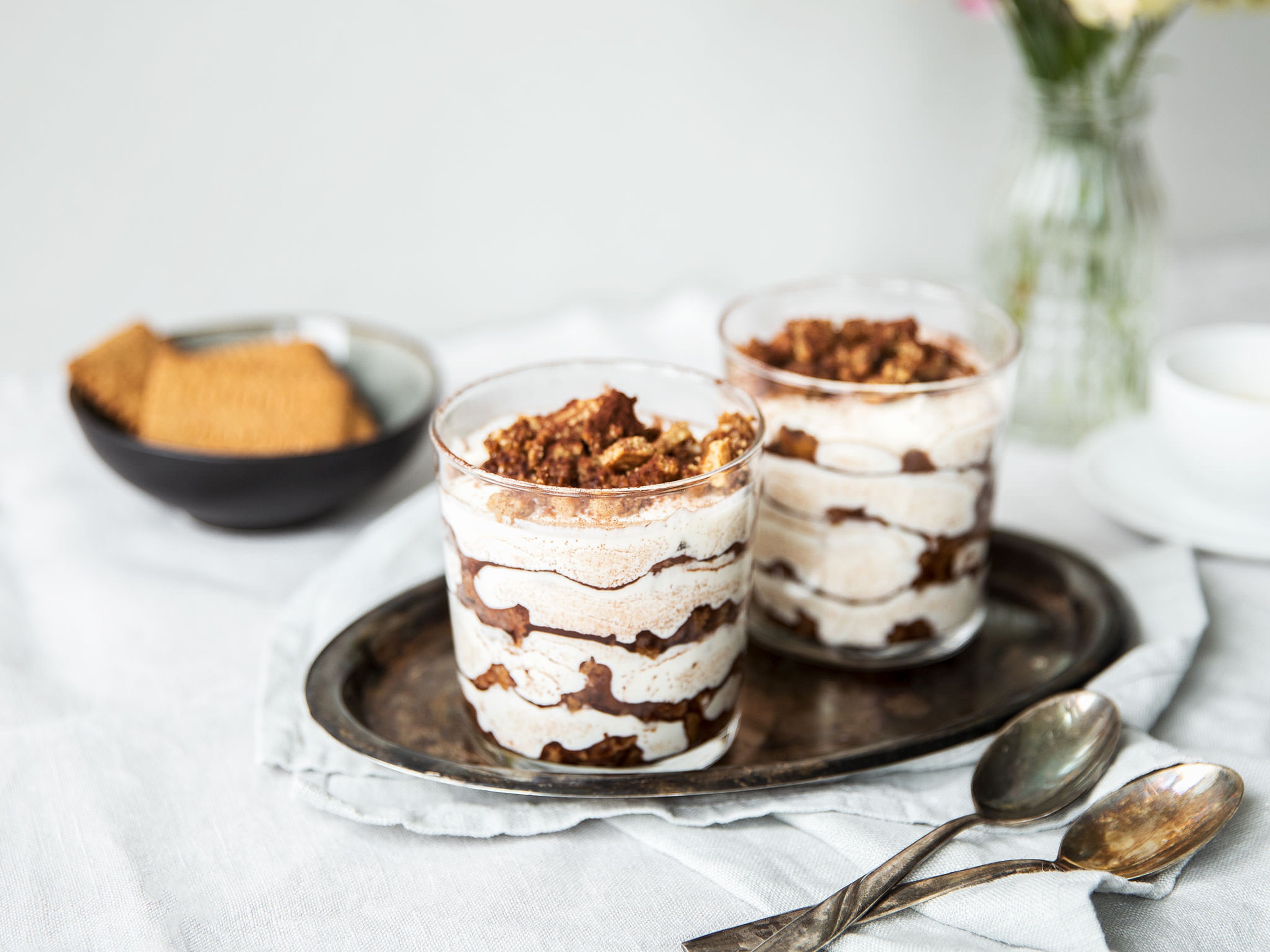 Creamy coffee and cookie dessert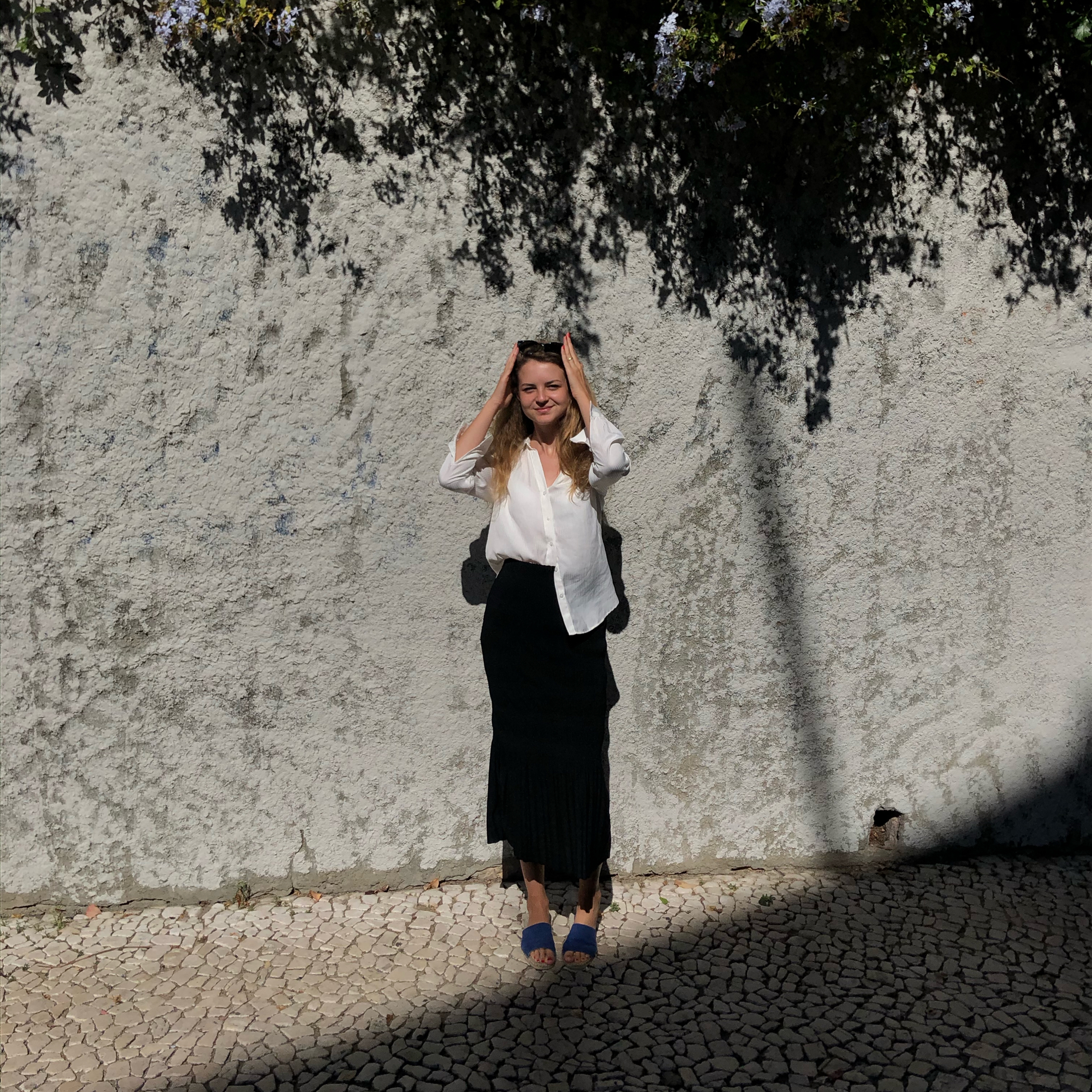 "A refreshing layer cake in a glass, perfect for coffee lovers!"
Utensils
French press, 3 bowls, hand mixer with beaters, whisk, fine sieve, glass
Homemade vanilla sugar
French Press coffee
How to crumble cookies neatly
How to whip cream
Step 1/ 4

100 ml

coffee

100 ml

heavy cream

200 g

quark

100 g

yogurt

8 tsp

sugar

1½ tsp

vanilla sugar

French press
2 bowls
hand mixer with beaters

Make a pot of strong coffee and set aside to cool. Whip heavy cream in a bowl until stiff, then chill in the refrigerator. Now beat together the quark, yogurt, sugar, and vanilla sugar until the sugar has dissolved. Taste as you go and adjust sugar volume to preference.

Step 2/ 4

Gently fold the beaten cream into the quark-yogurt-mixture until smooth and creamy.

Step 3/ 4

150 g

cookies

2 tbsp

unsweetened cocoa powder

Choose cookies of your choice, then dip in cold coffee, crush them and distribute among the glasses so that each has a thin layer. Now spoon one or two tablespoons of the cream on top, followed by some sifted cocoa powder. Add more layers in this order, making sure you end with a layer of cream on top and garnish with more crushed cookies. Chill in the refrigerator for at least 1 hr. or until the cookies are softened and intensely coffee-flavored. Enjoy!

Step 4/ 4

Want to share your recipe with our awesome community? Each week, we'll be choosing your best recipes to test cook, photograph, and publish on Kitchen Stories for the world to see! Simply email us at community@kitchenstories.io and send us your recipe.

Enjoy your meal!
More delicious ideas for you