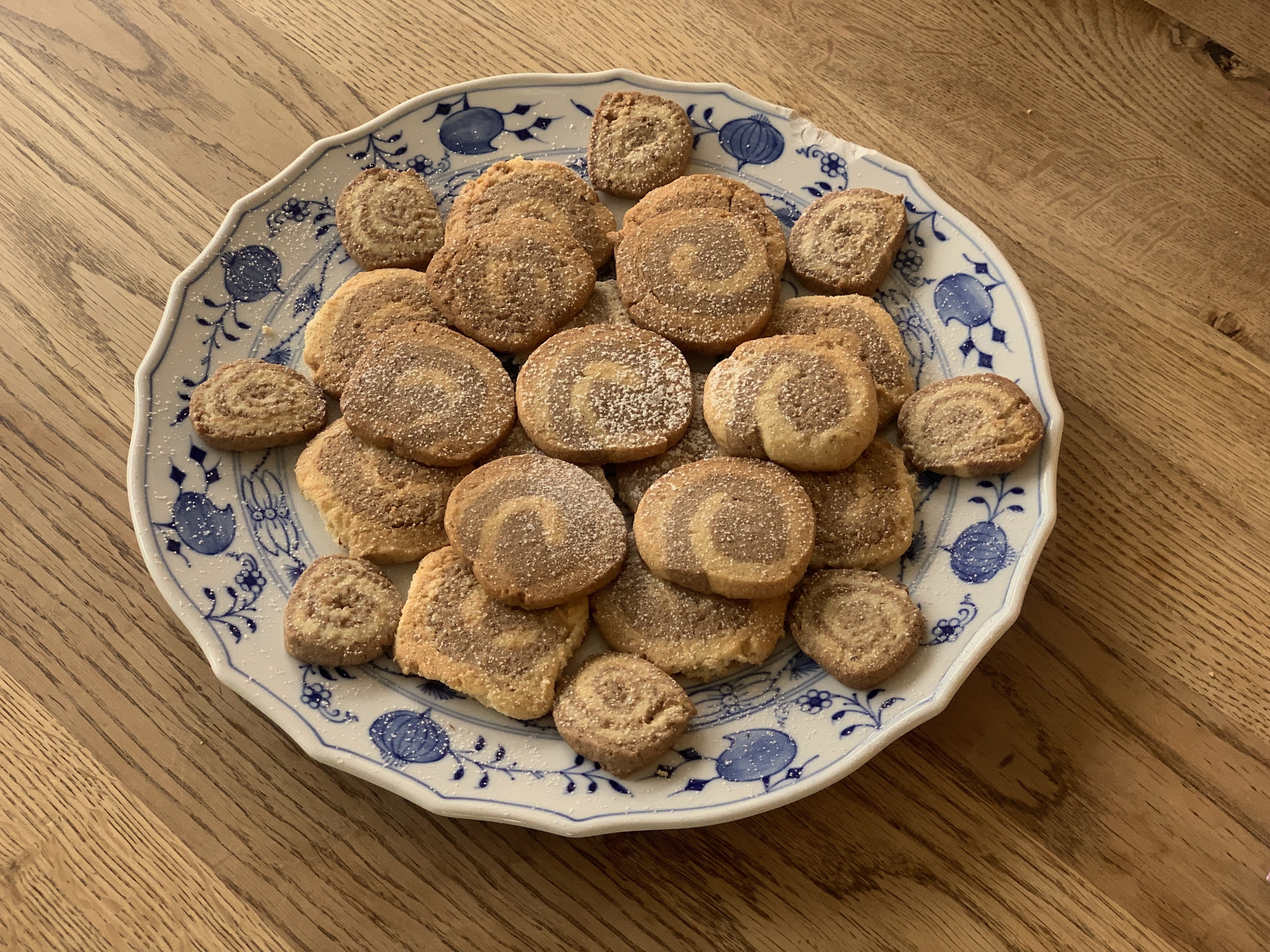 Cinnamon swirl christmas cookies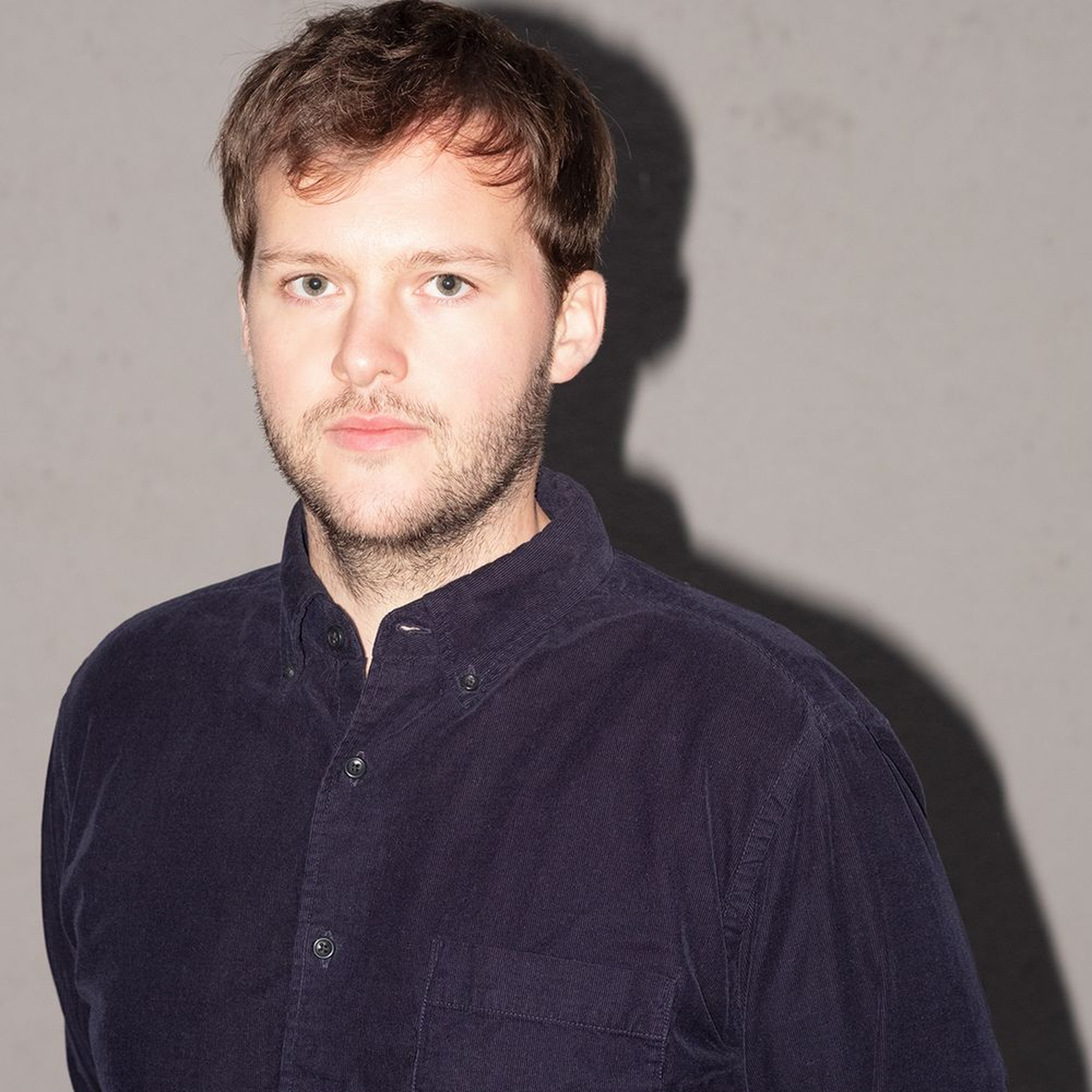 "Crispy, thin cinnamon waffles are a specialty in the Saarland, the Palatinate regions of Germany and parts of eastern France. Unfortunately, you need a special waffle iron to prepare them. That's why I used another family recipe, buttery almond cookies, and created these swirls from both recipes, that taste wonderfully of butter and cinnamon and can be prepared with simple tools. The mixture of flour and cornstarch gives the cookies a particularly fine texture, but they can also be made with just flour. Since a large amount of cinnamon is needed, I recommend using the more flavorful and healthier Ceylon variety of cinnamon. As you can see in my photo, I experimented with different thicknesses of dough, because that's how you influence how thick or thin the individual swirls become."
Utensils
hand mixer with beaters, 2 bowls (large), hand mixer with dough hook, plastic wrap, oven, rolling pin, knife, parchment paper, baking sheet
Step 1/ 5

⅛

egg (room temperature)

11⅔ g

butter (soft)

8⅓ g

sugar

10 g

flour

10 g

starch

5⅓ g

ground almonds

⅛ pinch

salt

hand mixer with beaters
2 bowls (large)

Place the egg, soft butter, and sugar in a mixing bowl and beat using the whisk attachment on hand mixer or stand mixer until creamy. In another bowl, mix the flour, cornstarch, ground almonds, and a pinch of salt.

Step 2/ 5

hand mixer with dough hook
plastic wrap

Add the flour mixture to the butter bit by bit and mix with a dough hook. When a smooth dough is formed, divide into two equal halves. Shape one half into a rectangle 3 – 4 cm / 1 1/2 in. thick, wrap in plastic wrap, and let rest in the refrigerator. Meanwhile, knead the cinnamon into the other half of the dough, form into a rectangle, wrap, and let rest in the refrigerator for about 30 min.

Step 3/ 5

Preheat the oven to 180°C / 350°F. Roll out both halves of the dough between baking paper or on a lightly floured work surface into rectangles about 15 x 25 cm / 6 x 10 in. The thickness should be 2 – 5 mm / 1/16–1/8 in., depending on your preference.

Step 4/ 5

Place the cinnamon dough on top of the light dough, leaving a finger's width of white dough along one of the long edges. Trim the other edges so they are straight. Carefully roll the dough from the long edge that has no overlap. If necessary, keep using a scraper to loosen the bottom of the dough from the work surface. Let rest again in the refrigerator for about 30 min. to make it easier to cut.

Step 5/ 5

knife
parchment paper
baking sheet

Slice the chilled dough into approx. 5 mm / 1/4 in. thick rounds and place on a baking tray lined with baking paper, leaving some space between them. Bake for about 15 min. at 180°C / 350°F, depending on the oven, until the swirls are golden brown. Let cool on a wire rack and optionally decorate with powdered sugar or icing. Enjoy!

Enjoy your meal!
More delicious ideas for you