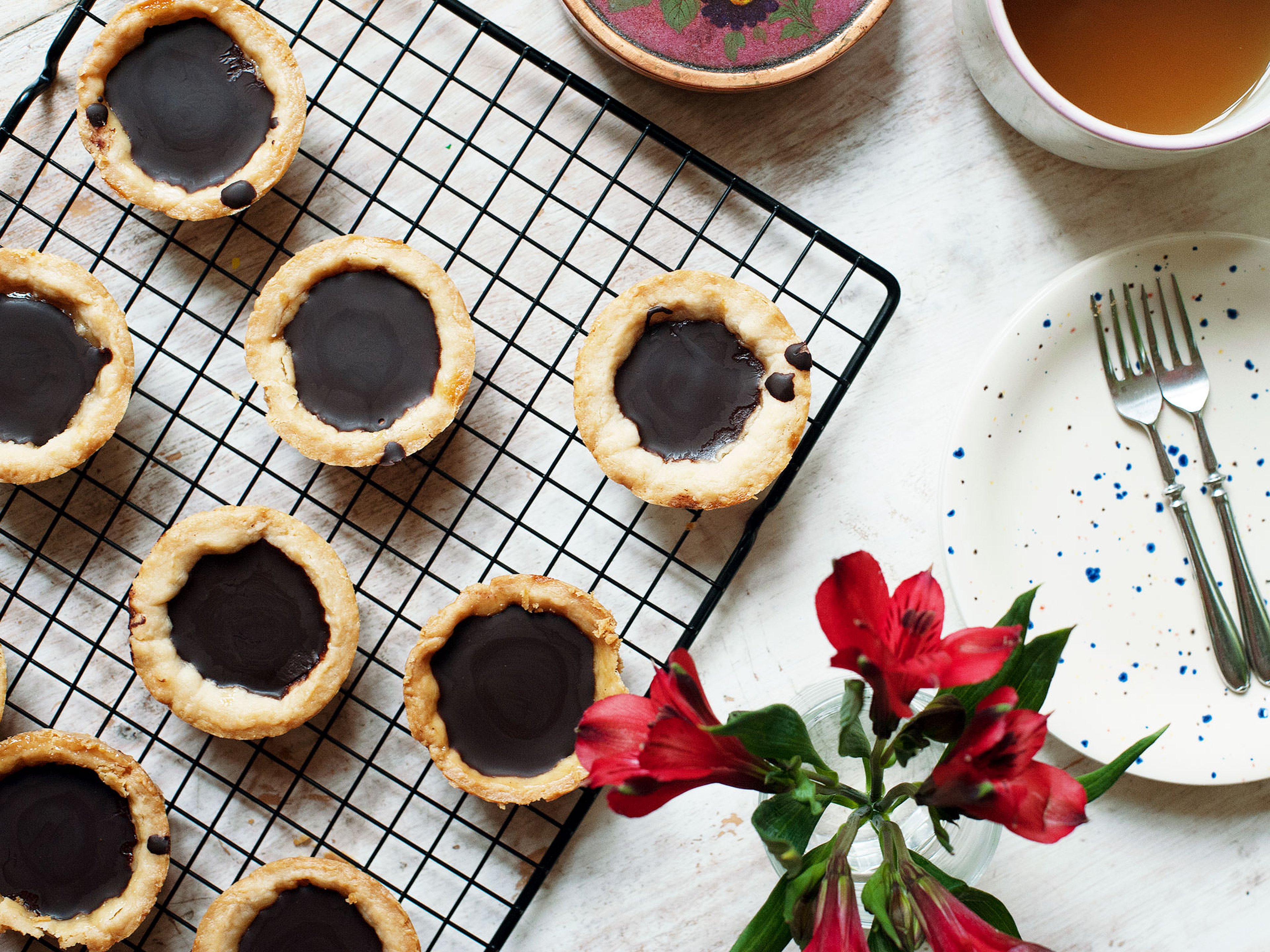 Chocolate-caramel cups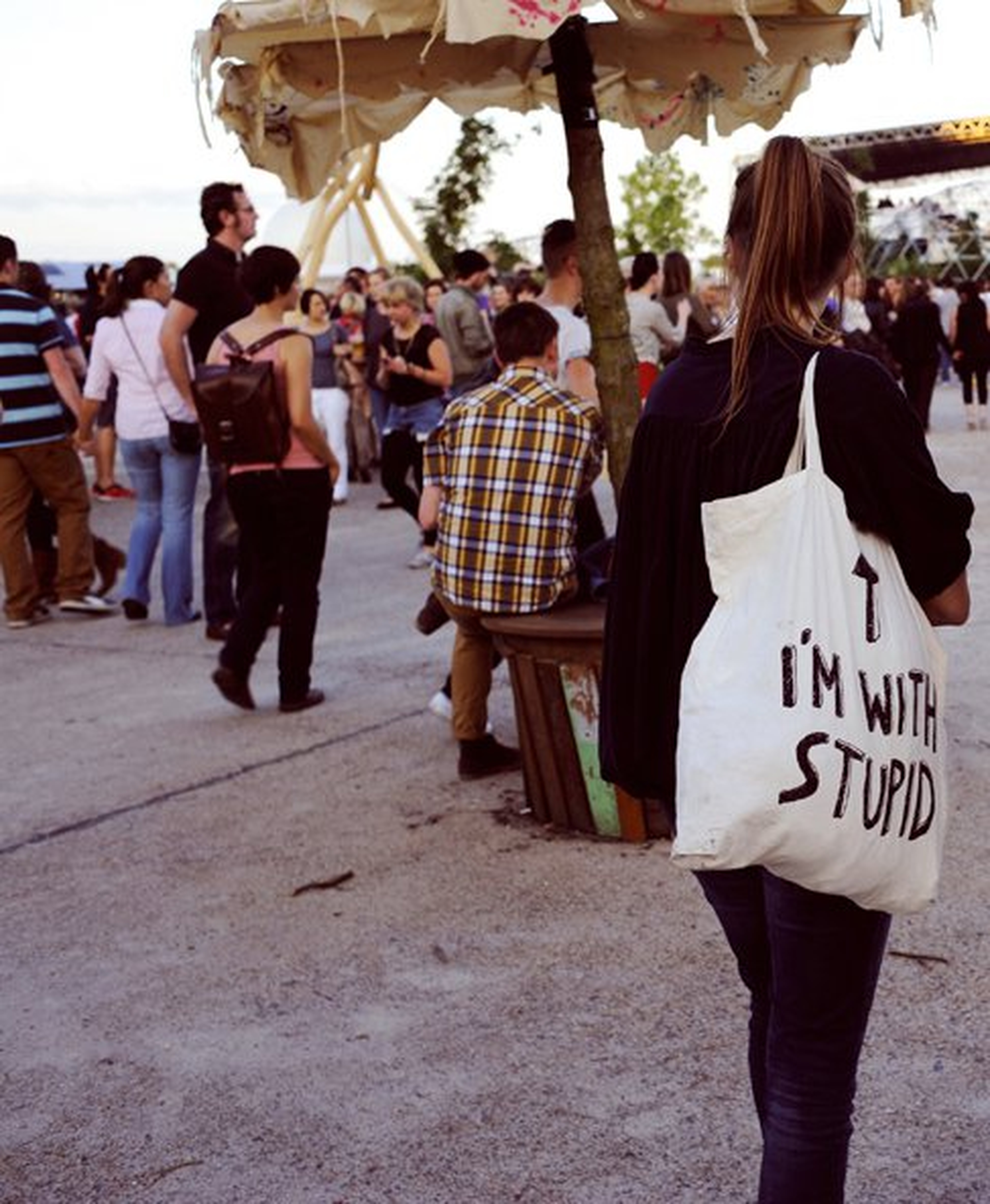 "These cookie cups filled with creamy caramel and loads of chocolate are everything you want in a dessert–especially when you live on a fructose free or vegan diet."
Ingredients
margarine (refrigerated, divided)
Utensils
plastic wrap, large bowl, oven, cookie cutter or glass, rolling pin, muffin tin, small pot, whisk, heat-proof bowl, candy thermometer
How-To Videos
How to test caramel for doneness
How to set up a double boiler
Step 1/ 7

33⅓ g

spelt flour

16⅔ g

margarine

8⅓ g

rice syrup

⅛ tbsp

vodka

⅛ tsp

salt

In a large bowl, combine spelt flour, some of the margarine, some of the rice syrup, vodka, and salt until dough is smooth and uniform in consistency. Wrap dough in plastic wrap and transfer to refrigerator. Allow to set for approx. 30 min.

Step 2/ 7

oven
cookie cutter or glass
rolling pin

Preheat oven to 180°C/350°F. Roll out the dough, use a cookie cutter or a glass to cut out 12 circles large enough to fill the muffin cups.

Step 3/ 7

Place one circle in each cup, pressing it down in the middle and up the sides. Pierce the bottom several times with a fork. Bake for approx. 10 min. at 180°C/350°F. Allow to cool. Leave the oven on while preparing the fillings.

Step 4/ 7

25 g

coconut milk

12½ g

rice syrup

7½ g

margarine

⅜ g

ground vanilla bean

In the meantime, prepare caramel. Melt margarine in a small pot over medium-high heat until slightly browned. Add coconut milk, some rice syrup, and ground vanilla bean. Stir frequently and simmer for approx. 20 min. until caramel has thickened and turns golden brown.

Step 5/ 7

Pour caramel into each muffin cup and bake for approx. 6 – 8 min., then set aside to cool.

Step 6/ 7

⅜ tbsp

cocoa butter

⅝ bsp

cocoa powder

⅓ tbsp

rice syrup

small pot
heat-proof bowl
candy thermometer
whisk

Melt cocoa butter in a heat-proof bowl set over a small pot of gently simmering water. Stir until it has reached 46 - 49°C/114 - 120 °F. Remove from heat and cool down to 27°C/80°F. Stir in cocoa powder and remaining rice syrup and heat up again to 32°C/89 °F.

Step 7/ 7

Fill cookie cups with chocolate, then allow to cool completely. If desired, top with sliced banana and unsweetened cornflakes. Enjoy!

Enjoy your meal!
More delicious ideas for you