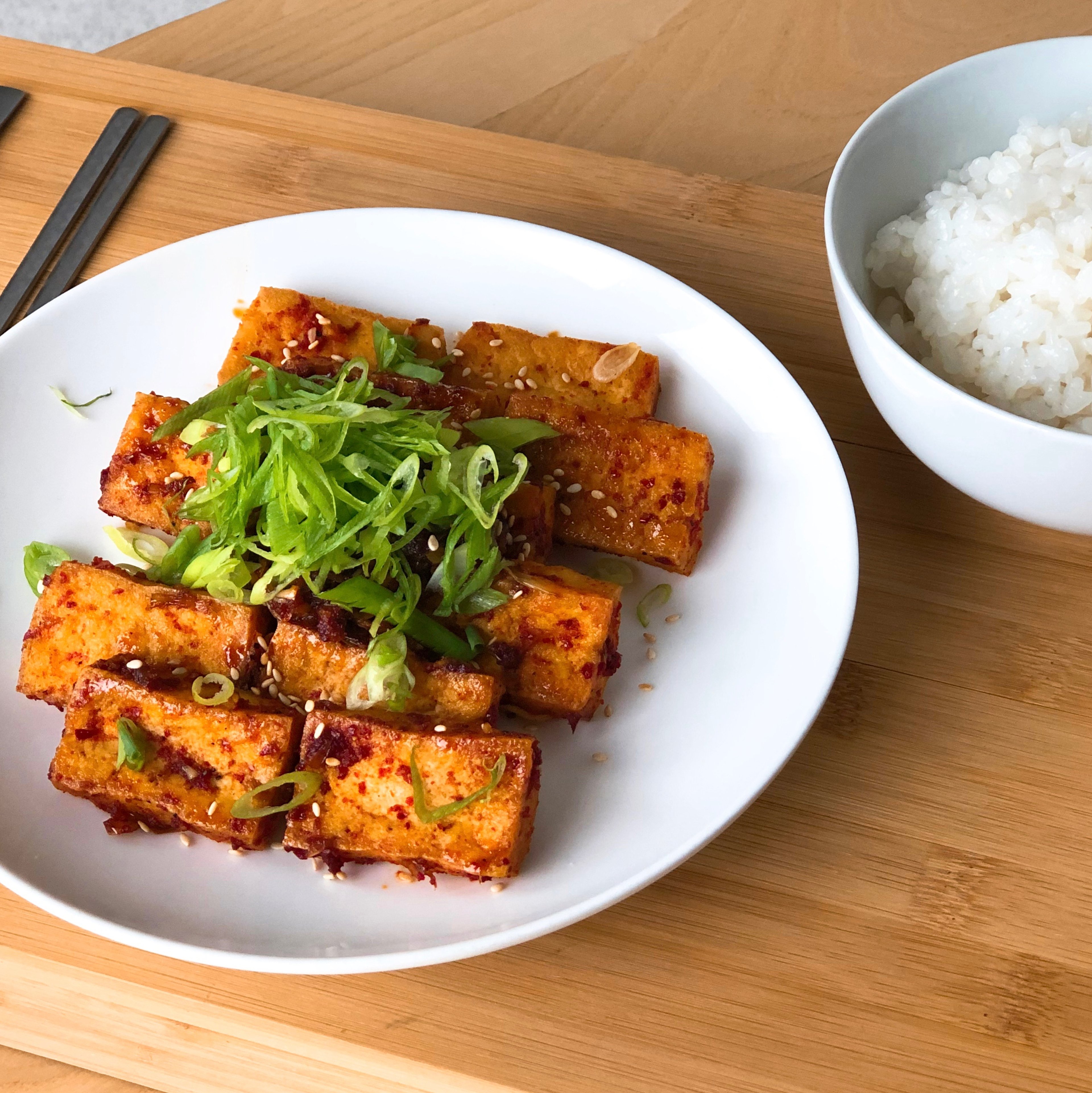 Braised Tofu in a Spicy & Savory Sauce (두부조림)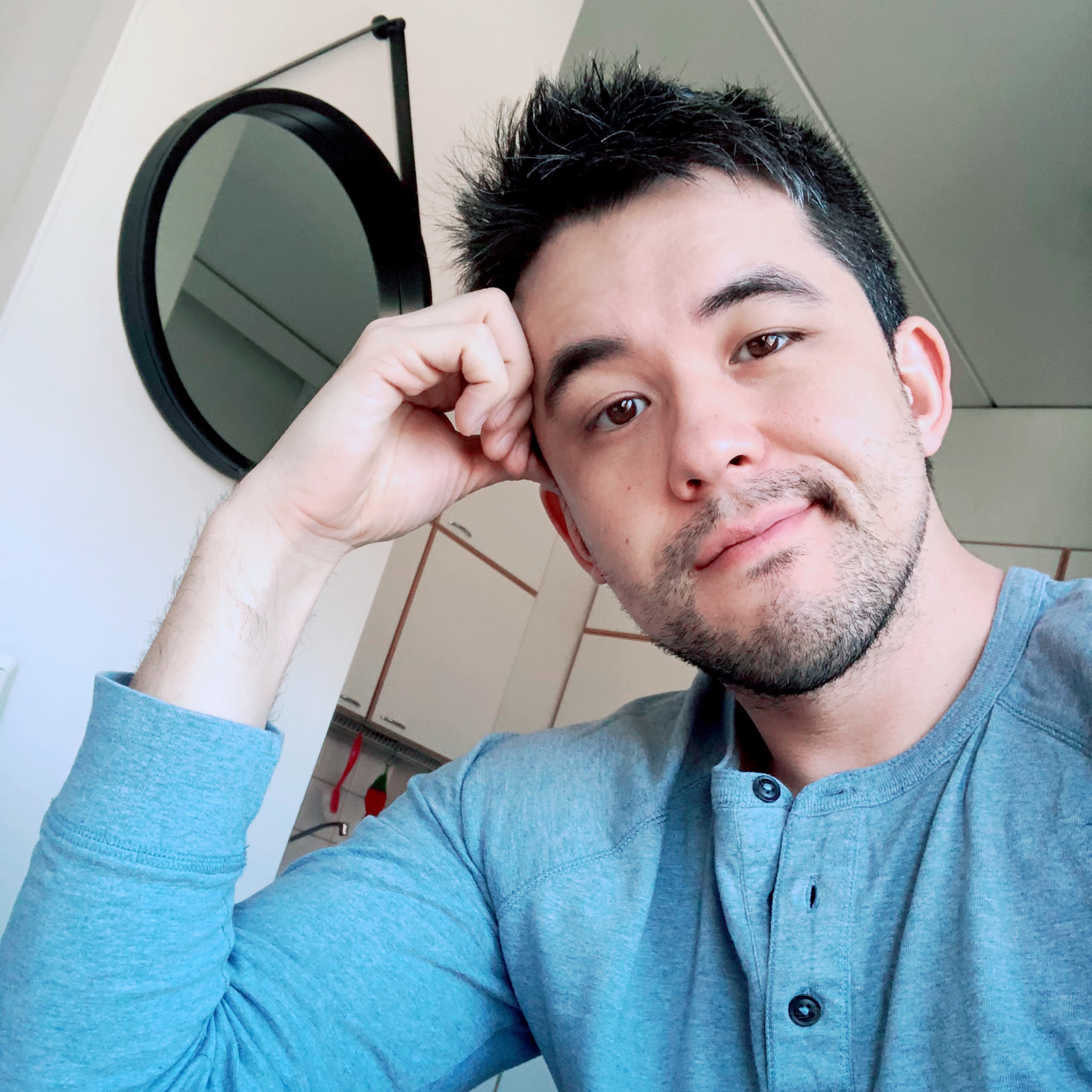 "The is a simple Korean tofu side dish (banchan) that was often on our dinner table when I was a kid. It's easy to prepare ahead of time and can be kept in the fridge for a few days. It can also easily serve as the main dish along with some other veggie side dishes and goes perfectly with some white rice!"
Ingredients
sesame seed (toasted, for garnish)
Step 1/ 4

Prepare the block of tofu for frying. First, rinse the tofu and dry off the excess liquid with a paper towel. We do this so the tofu fries better and doesn't make oil pop up from the pan. After drying the tofu, cut it into rectangular pieces that are about 1 cm thick, and then set the pieces aside until we start frying them.

Step 2/ 4

Next, heat the oil for frying. Take a deep pan or wok and pour in enough olive oil to cover the surface. We use olive oil because it gives the tofu a nutty flavor. Just after frying the tofu, try one piece and you'll see what I mean. When the oil has just started to get hot, put in the tofu and fry on each side for about 5 mins. Flip the tofu when it starts to get crispy and takes on a golden yellow color. When it's done, place the pieces on a paper towel padded plate.

Step 3/ 4

2

scallions

2 cloves

garlic

1½ tbsp

soy sauce

1 tbsp

apple cider vinegar

1 tbsp

sugar

1 tbsp

chili flakes

1 tsp

pepper

2 tbsp

water

While the tofu is frying we'll prepare the spring onions and the sauce for braising the tofu. Take the spring onion stalks and cut them at the point where the harder white stalks start to become leafy green. Then slice the white and green parts separately. I like to slice spring onions at an angle so you get long slices rather than small, circular pieces. For the sauce, mix together 2 cloves of garlic (minced), soy sauce, vinegar, sugar, chili flakes, pepper, and water.

Step 4/ 4

1 tsp

sesame oil (for frying)

sesame seed (toasted, for garnish)

Now the tofu has been fried and the sauce is ready. First, pour the sesame oil into a hot pan and briefly fry the white parts of the spring onion. Then throw in the fried tofu and the sauce. Make sure the tofu gets coated on both sides. Cover the pan and let simmer for a few mins. Once most of the liquid has evaporated, the tofu is ready! Plate the tofu, sprinkle some sesame seeds over it and top it off with the green parts of the spring onion. Now our braised tofu dish is complete!

Enjoy your meal!
More delicious ideas for you