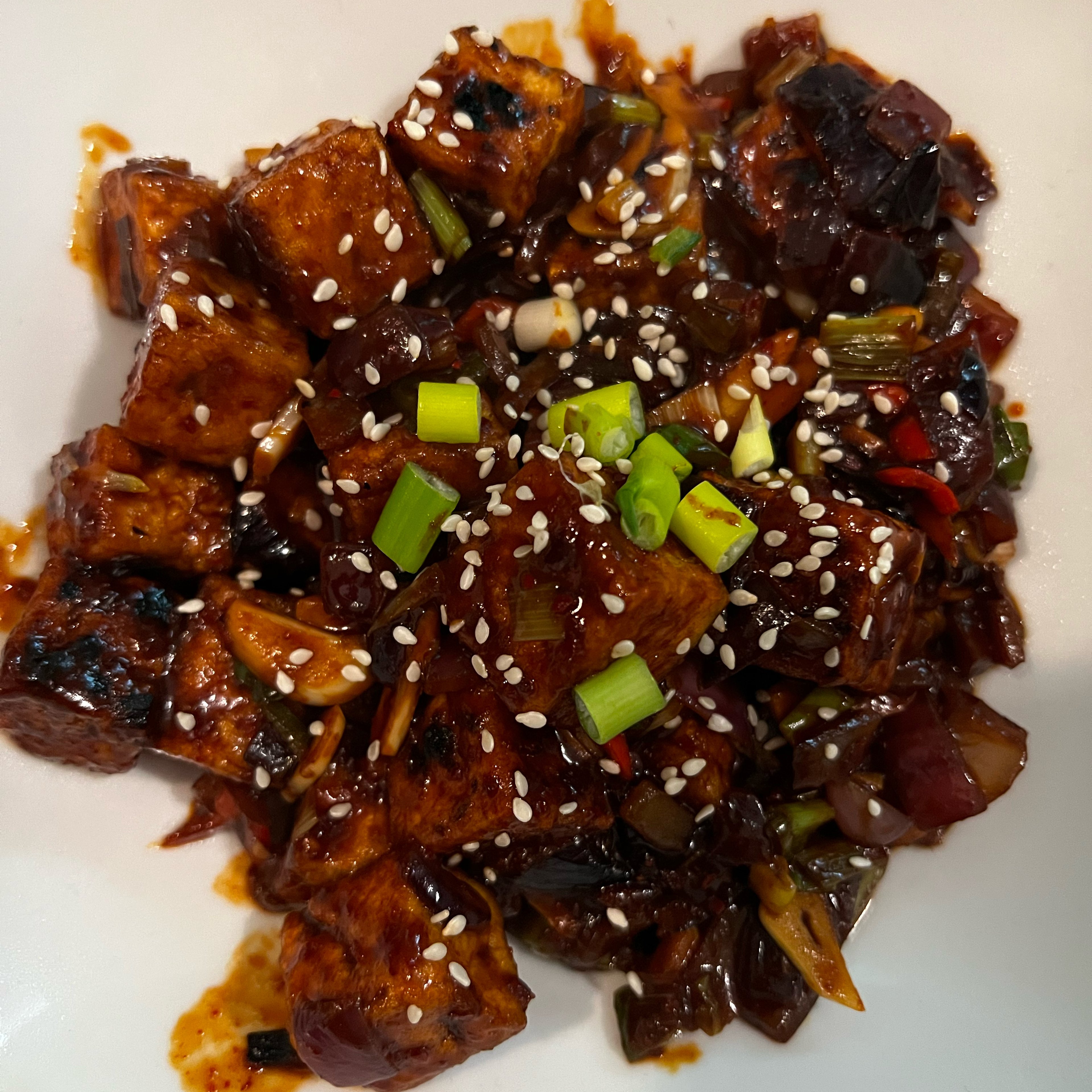 Spicy Crunchy Garlic Tofu (aka Kkanpoong Tofu)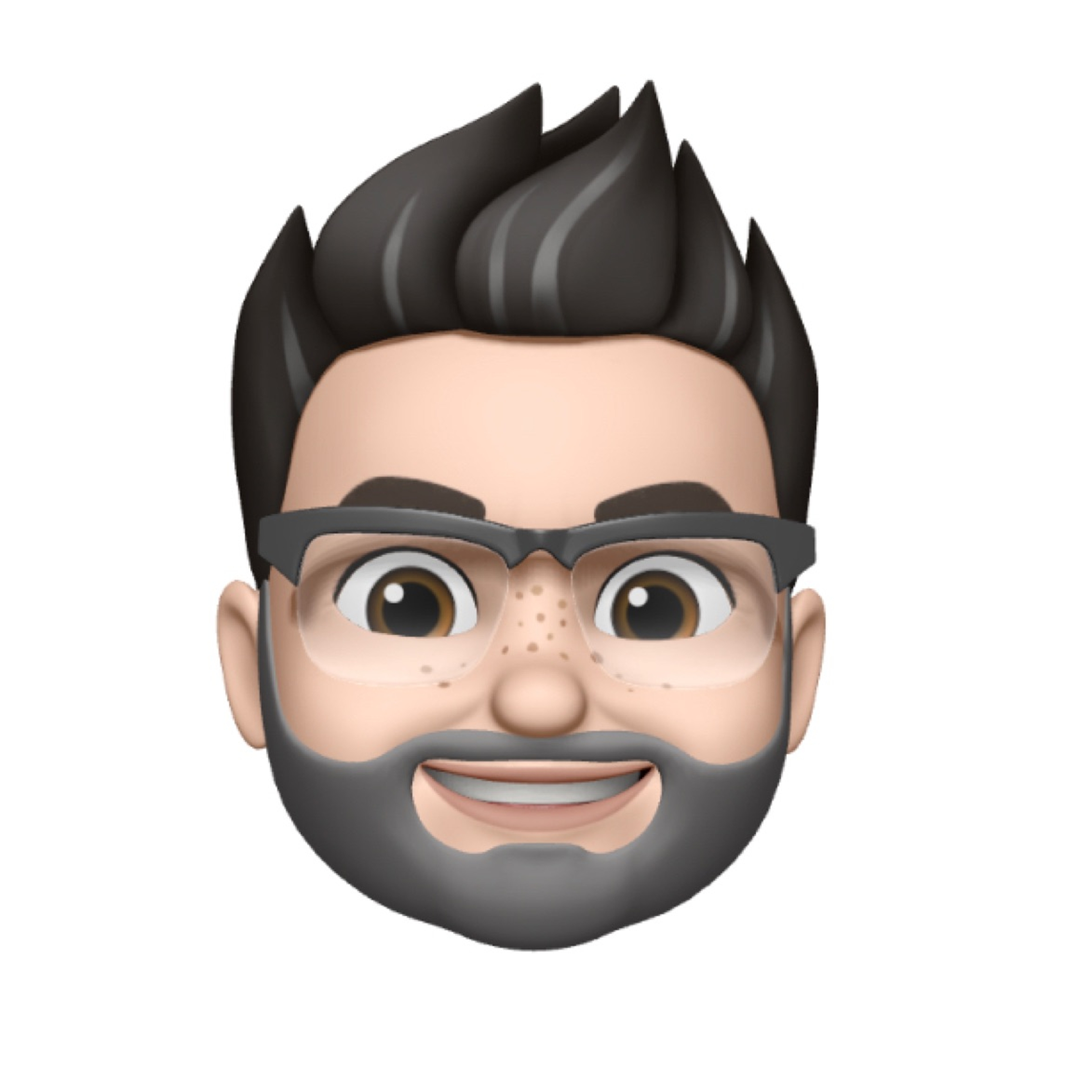 "A really delicious Korean-inspired dish, made with tofu (but you could easily use chicken instead). A spicy dish to warm your heart (and mouth) ;-)"
Ingredients
vegetable oil (for frying)
Step 1/ 10

Press (to remove the moisture) and chop the tofu block into bite-sized chunks.

Step 2/ 10

In a large bowl, add a pinch of salt and 2 tbsp of cornflour. Gently toss the tofu cubes and make sure they are evenly coated. Set aside.

Step 3/ 10

1

red onion

8 cloves

garlic

2

green chilis

6

scallions

To prepare the vegetables, thinly slice the garlic cloves, dice the onion, finely slice the chillies and chop up the scallions.

Step 4/ 10

1 tbsp

gochugaru

2 tbsp

soy sauce

1 tbsp

white wine vinegar

2 tbsp

maple syrup

½ tbsp

mirin (optional)

1 tbsp

chili flakes

In another bowl prepare the sauce by mixing together the gochugaru, soy sauce, white wine vinegar, maple syrup, chilli flakes, mirin (if you have it) and the remaining cornflour.

Step 5/ 10

vegetable oil (for frying)

To a large non-stick pan, add 4 tablespoons of oil over a high heat. When the oil is very hot, add the coated tofu chunks in one layer, making sure they are not touching each other. If they touch, they will stick to one another. You might have to do it in batches.

Step 6/ 10

Cook the tofu and flip them one-by-one, until they are brown on all sides (approximately 7 minutes). Remove the tofu chunks from the pan and set them aside on a cooling rack to drain the excess oil. Repeat with the remaining tofu.

Step 7/ 10

When all the tofu has been fried, in the same pan, add 1 tbsp of oil. The add the garlic, onions, chillis and scallions and sauté the vegetables until the garlic starts to brown.

Step 8/ 10

Reduce the heat to medium and add the sauce, stirring it with a wooden spoon until it reduces down to a thick sauce (approximately 20 seconds). Turn off the heat. If it gets too thick, add a splash of water to thin it down.

Step 9/ 10

Gently add back the fried tofu and stir everything together, so that the tofu is coated in the sauce. Don't be too vigorous or the tofu will break apart.

Step 10/ 10

1 tbsp

sesame seed

½ tbsp

sesame oil

Once combined, serve. Add some sesame seeds and the sesame oil to garnish. Serve immediately.

Enjoy your meal!
More delicious ideas for you