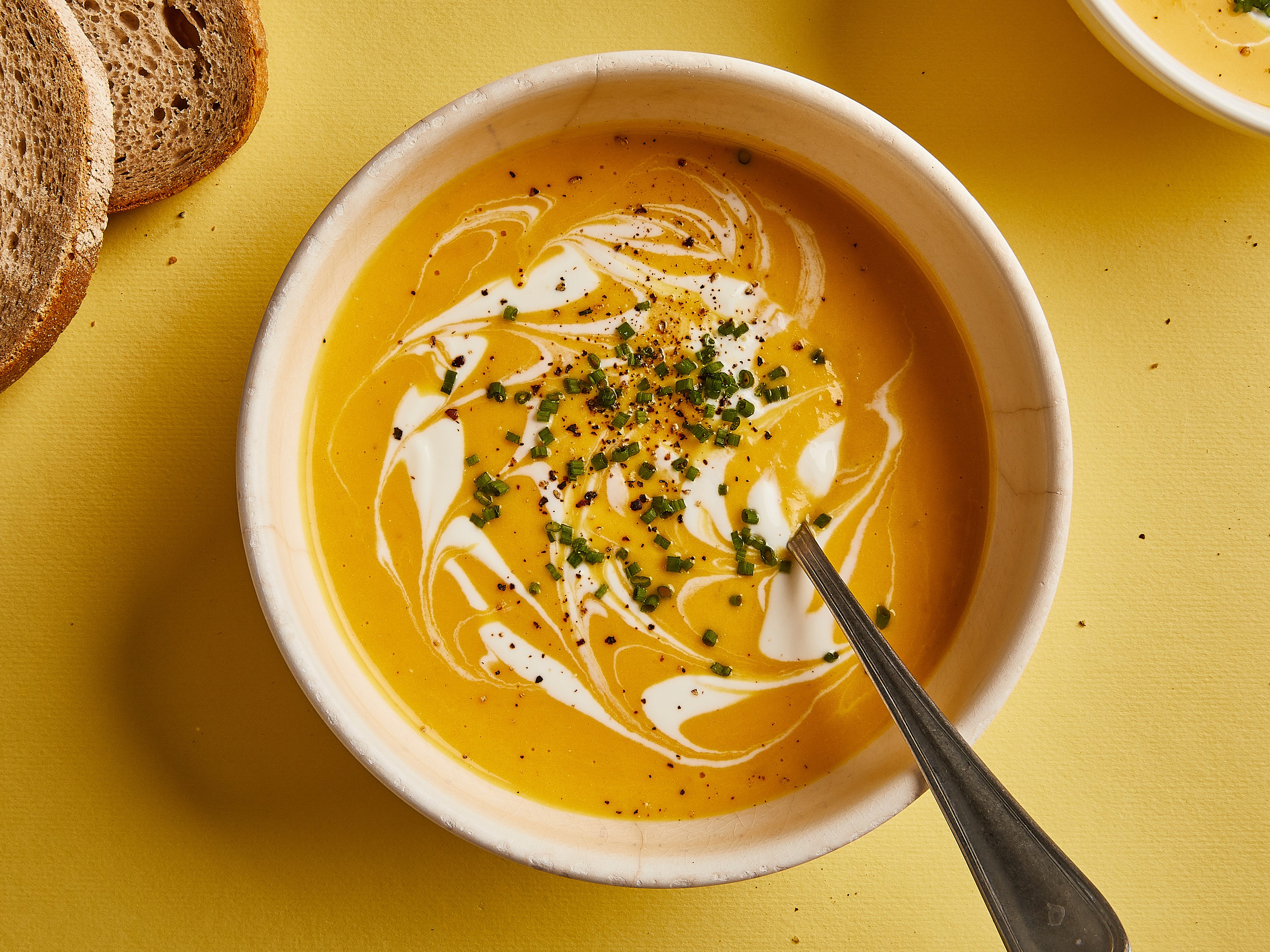 5-ingredient butternut squash soup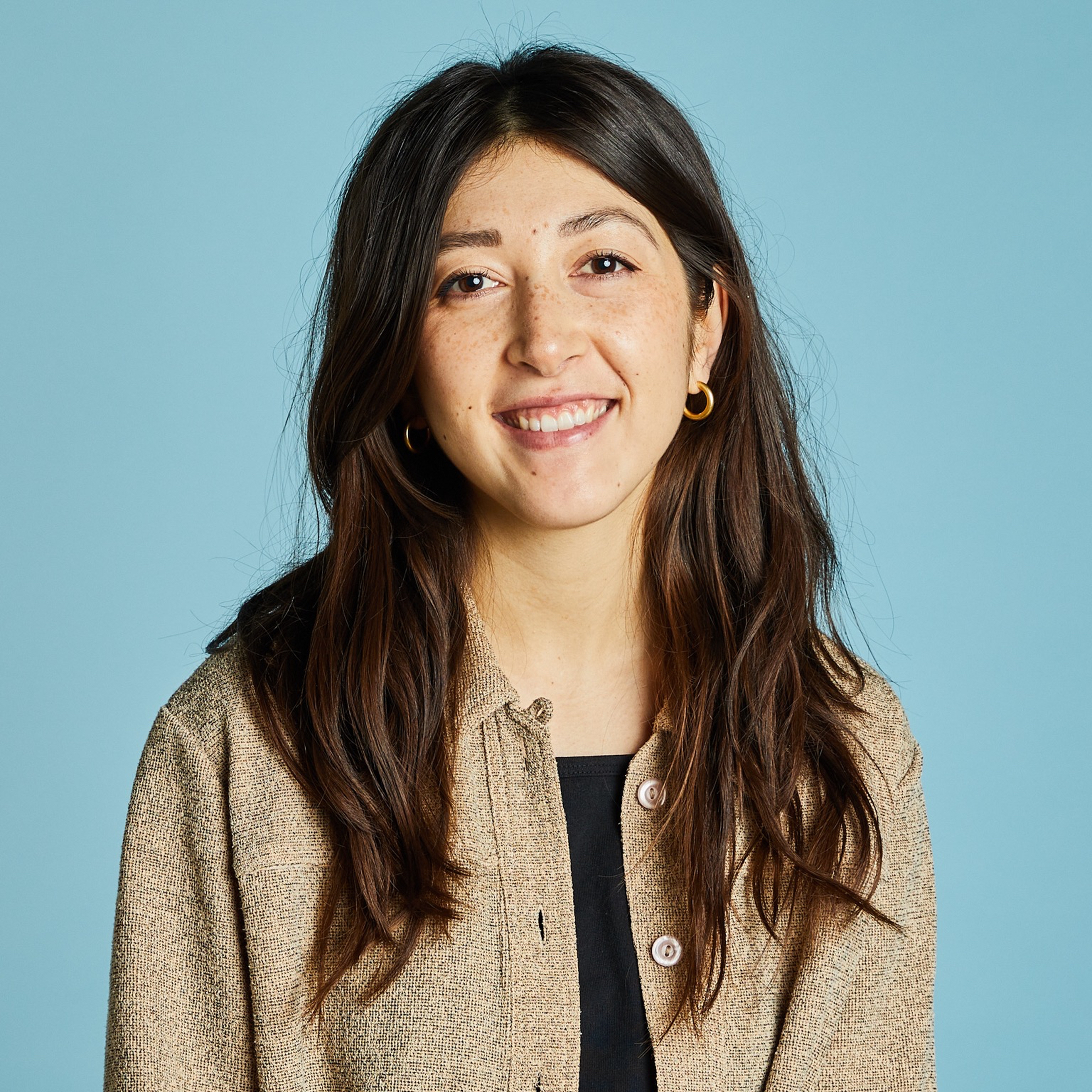 "To keep this recipe as lazy as possible, here's an easy-breezy butternut squash soup recipe that gives you free rein to tweak it and make it your own. You could add some spices to the roasting squash, like cumin, curry powder, or even something like harissa. Although the texture of the soup might vary depending on which blending tool you use, you can make this recipe work with a food processor, immersion blender, or regular blender. If you don't like butternut squash, you can use pumpkin or acorn squash. Don't have red onions around? Use white or yellow, or even shallots work here! You can also add a splash of white wine or apple cider vinegar for more tang, and if you have a whole head of garlic, break the head apart and roast it, then spread the extra roasted cloves on bread to serve with the soup. I'm looking forward to seeing your takes on this basic fall soup for lazy days. The recipe is inspired by the 'Rent Week' recipe from Bon Appetit, developed by Alex Delany."
Ingredients
full-fat Greek yogurt (for serving)
flaky sea salt (for serving)
Utensils
oven, cutting board, knife, parchment paper, baking sheet, blender
How to prepare butternut squash
How to chop green herbs
How to secure a cutting board
How to cut an onion
Step 1/ 4

250 g

butternut squash

olive oil

salt

oven
cutting board
knife
parchment paper
baking sheet

Preheat oven to 215°C/425°F. Carefully slice butternut squash in half lengthwise to expose the flesh and seeds. Scoop out the seeds with a spoon and discard (or wash and save for another use). Place the squash on a lined baking sheet and rub the cut-side with olive oil. Season with salt and turn over so the skin side is facing up. Transfer to the oven and let roast for approx. 20 min.

Step 2/ 4

1

red onions

2½ cloves

garlic

olive oil

salt

In the meantime, peel and slice red onion into wedges. Once squash has roasted for 20 min., add red onion and unpeeled garlic cloves to the baking sheet, drizzle with olive oil and season with salt. Roast for another 20 min., or until the onions and garlic are soft and the squash is cooked all the way through. Remove from oven and carefully scoop out the hot butternut squash flesh.

Step 3/ 4

140 g

full-fat Greek yogurt

125 ml

water

salt

Carefully add most of the red onion, (leaving some aside for garnish) and scooped butternut squash flesh to your blender. Add the garlic by squeezing the roasted cloves out of their skins, then add the Greek yogurt and water (you can also warm them up in a saucepan before adding to the blender, so the soup is piping hot). Blend until very smooth. Taste, season with salt and blend again.

Step 4/ 4

chives (for serving)

full-fat Greek yogurt (for serving)

flaky sea salt (for serving)

pepper

olive oil

bread (for serving)

Once soup has reached the desired consistency, pour into serving bowls. Top with parsley or chives, another spoonful of Greek yogurt, flaky salt, pepper, and a drizzle of olive oil. Serve with bread. Enjoy!

Enjoy your meal!
More delicious ideas for you