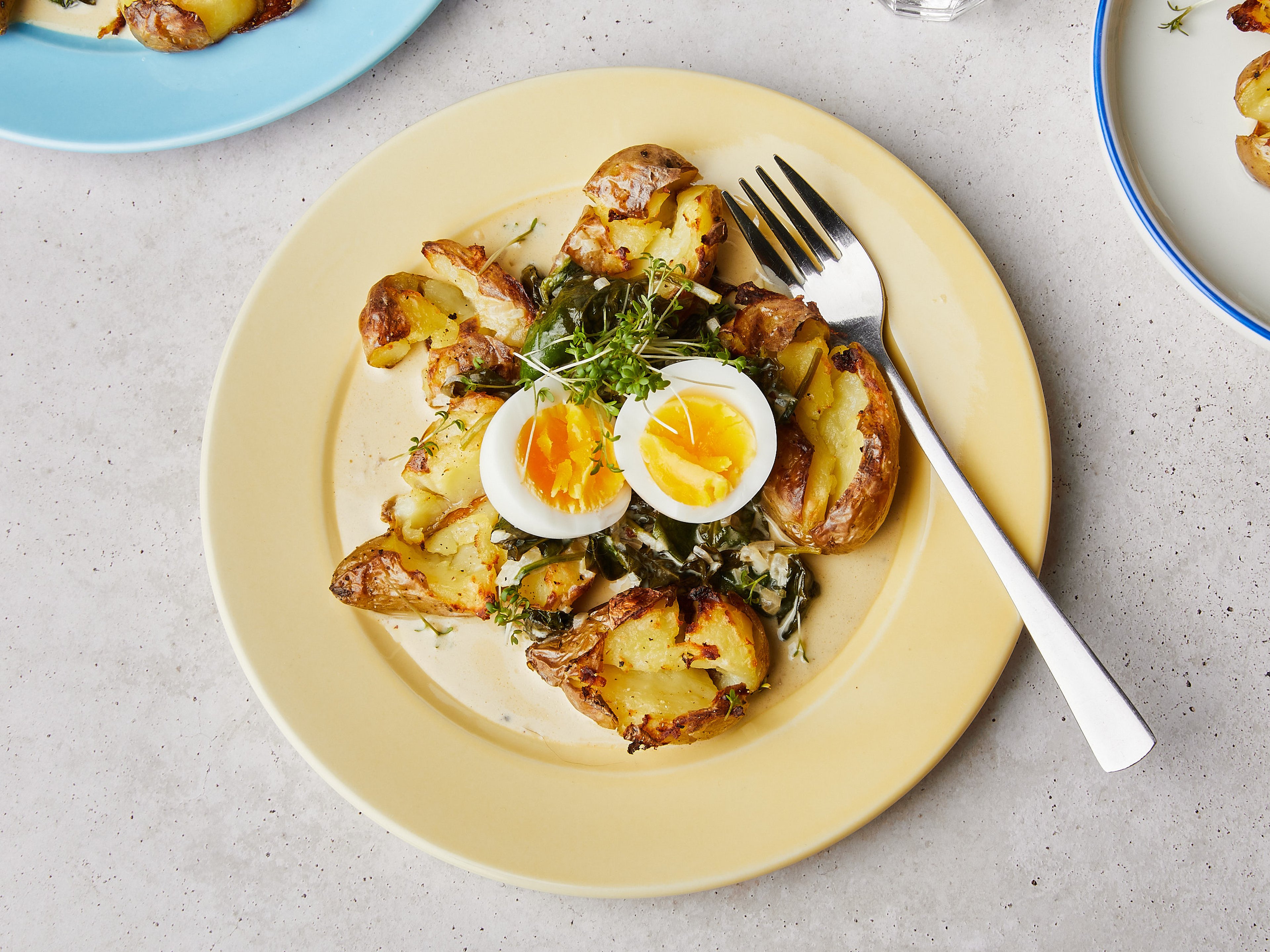 Crispy smashed potatoes with creamed spinach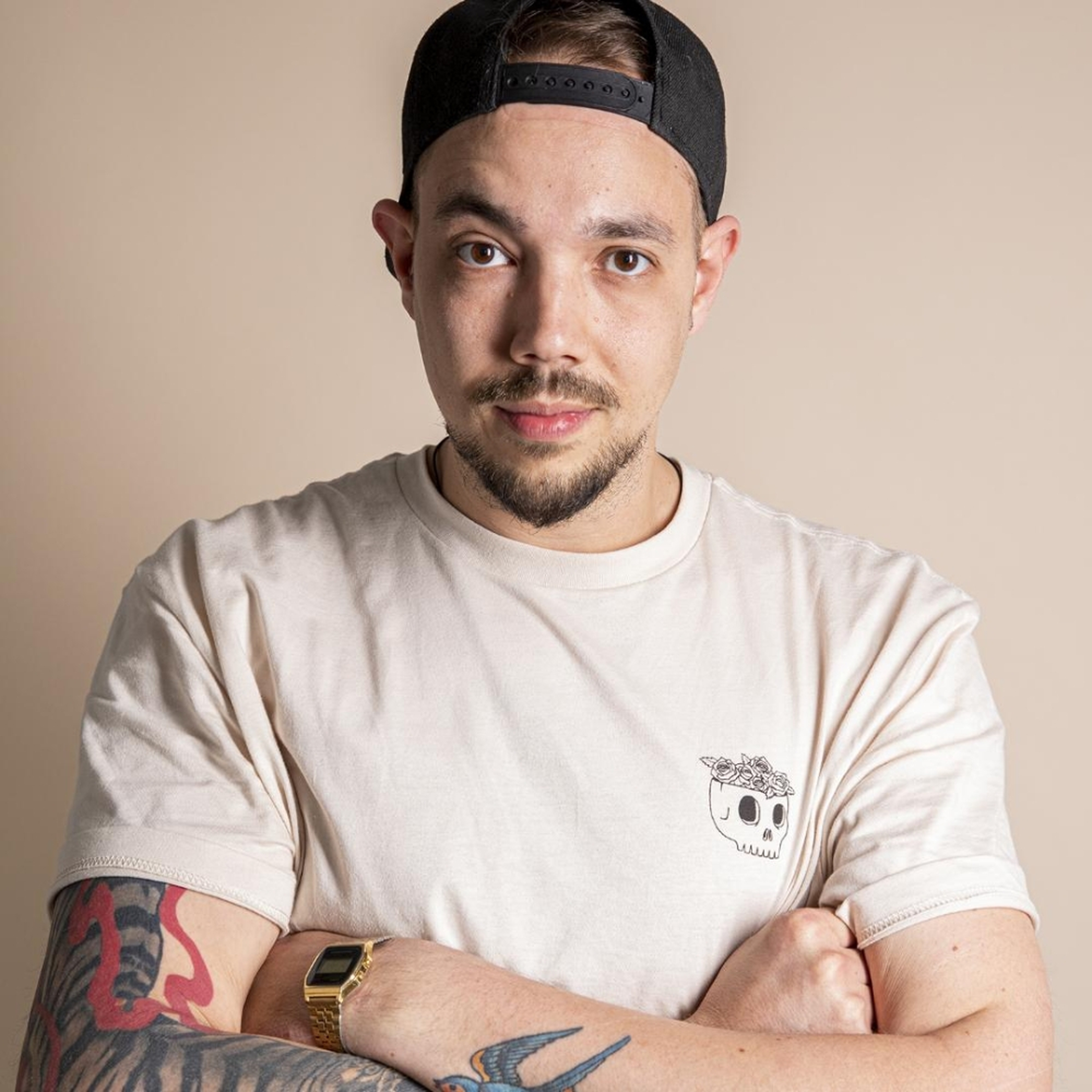 Ingredients
vegetable oil (for frying)
garden cress (for garnish)
Utensils
oven, pot (large, with lid), baking sheet, 2 pots (small), cutting board, knife
How to cook the perfect egg
How to cook potatoes
How to grate nutmeg
Step 1/ 5

oven
pot (large, with lid)
baking sheet

Preheat the oven to 220°C/425°F. Add to a large pot of salted water, bring to a boil, and cook the potatoes for approx. 10 min., or until tender all the way through. Drain the potatoes and transfer to a baking sheet. To "smash" the potatoes, use a spoon or bottom of a pan and lightly press the potatoes down to smash them open.

Step 2/ 5

vegetable oil (for frying)

salt

pepper

Drizzle the smashed potatoes with vegetable oil, and season with salt and pepper. Roast for approx. 15 – 20 min., or until nice and brown and crisp on the craggy edges.

Step 3/ 5

Add eggs to a small pot of water, over medium-high heat. Bring to a boil, reduce heat and let simmer for approx. 7 min. for a nice waxy egg.

Step 4/ 5

1

shallots

½ clove

garlic

vegetable oil (for frying)

150 g

baby spinach

125 g

crème fraîche

½ tbsp

mustard

ground nutmeg

salt

pepper

cutting board
knife
pot (small)

Mince shallots and garlic. Add them to another small pot with some vegetable oil and sauté for approx. 2 min., or until translucent. Add the spinach, crème fraîche, and mustard, and mix everything together. Season to taste with ground nutmeg, salt, and pepper.

Step 5/ 5

garden cress (for garnish)

Peel the eggs while they are still warm and serve on top of the crispy potatoes and creamy spinach. Garnish with some cress, if desired, and enjoy!

Enjoy your meal!
More delicious ideas for you