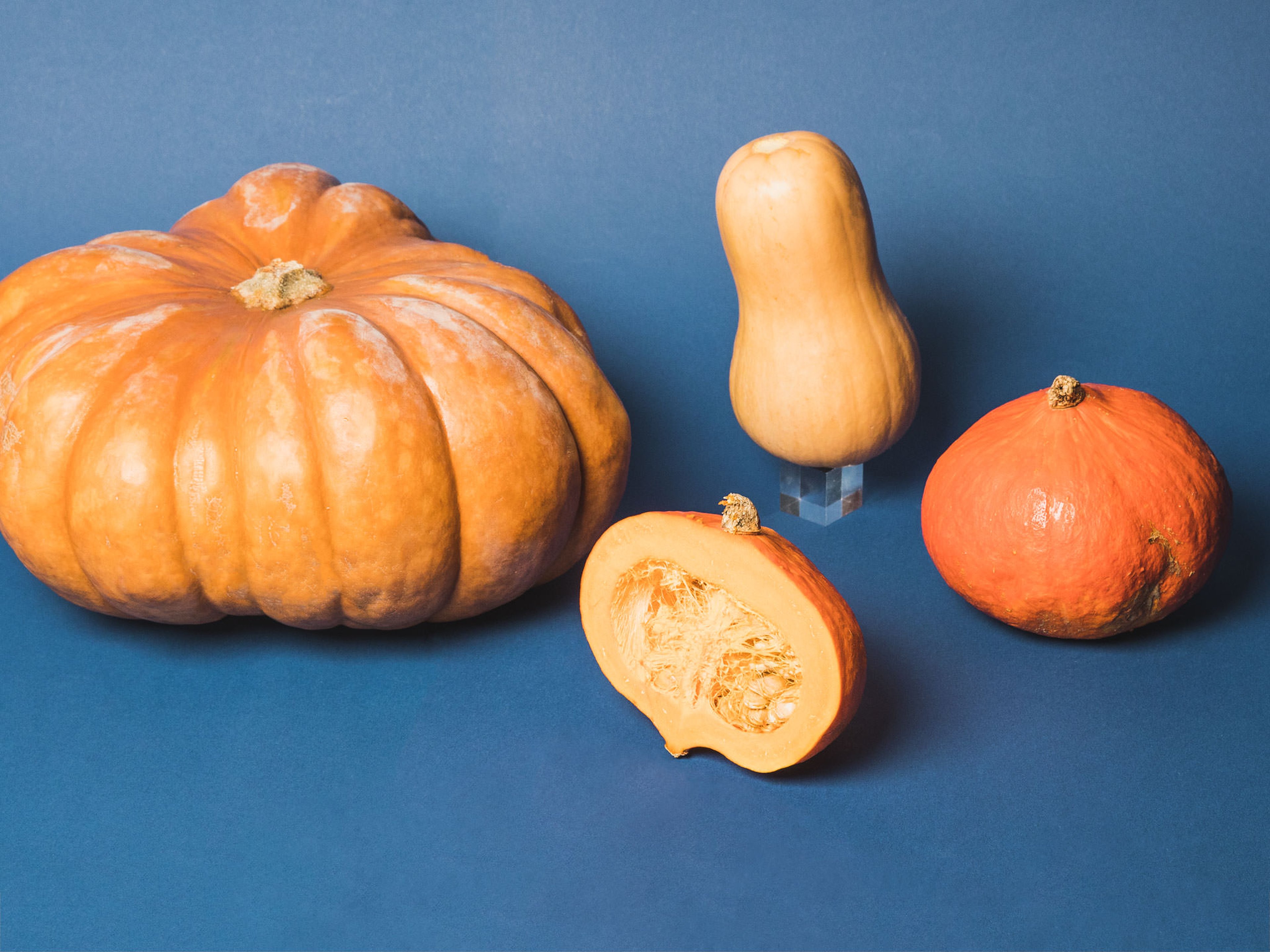 Everything to Know About Cooking and Shopping for In Season Winter Squash
Plus, 3 new recipes!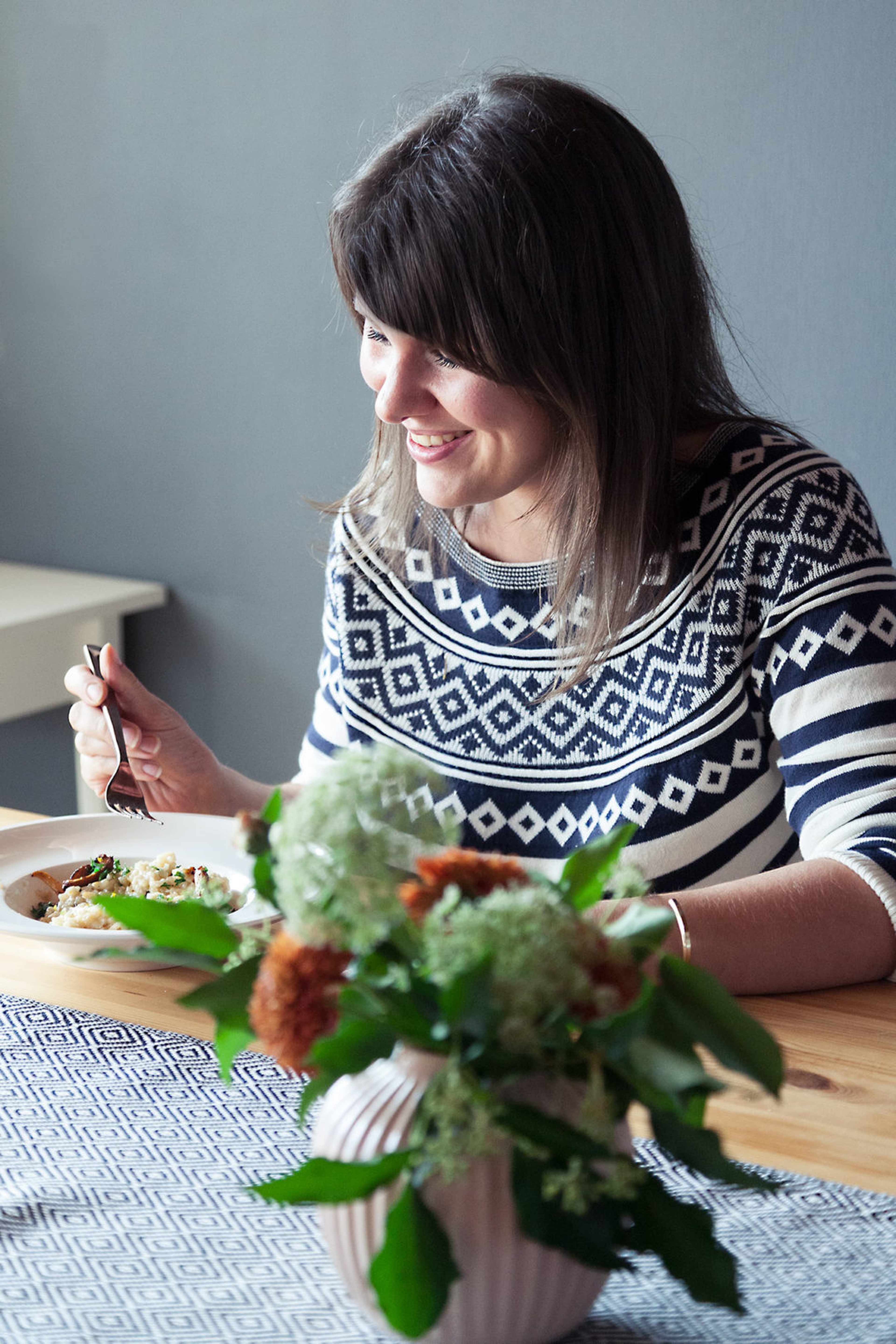 The best way to shop? With the seasons. So, every 2 weeks at Kitchen Stories, we'll be highlighting a different in-season ingredient along with 3 new recipes. To market, we go!
As soon as fall begins and the leaves start falling from the trees, you can find winter squashes in a range of colors from bright orange to deep yellow, striped to forest green, in nearly every produce section and farmers' market. But winter squash is more than just a pop of color on your plate or namesake for a certain trendy 'spiced' drink (we're talking to you pumpkin spice latte, you know who you are), they're nutritious foods with an earthy flavor and soft, sometimes creamy texture that pairs well with both savory and sweet preparations. Whether as a creamy soup, a hearty pie, or a mix-in for risottos and pastas–winter squashes are versatile ingredients that you can and should take advantage of in the kitchen.
1. Hello, my name is winter squash
The squash is a member of the greater gourd family (including watermelon and cucumber), which is one of the earliest cultivated plants of the world. With different colors, shapes, and sizes, from little acorn squash to oblong spaghetti squash, to the heritage big boy Musquee de Provence (also, no joke, called the fairytale pumpkin), the many different kinds of winter squashes work well prepared savory or sweet. Winter squashes are technically in season in fall, but don't be confused, the explanation is simple: While they're harvested in the early fall, when stored properly these squashes keep all the way through winter, as opposed to their summer squash counterparts which are harvested immature and have a relatively short storage life.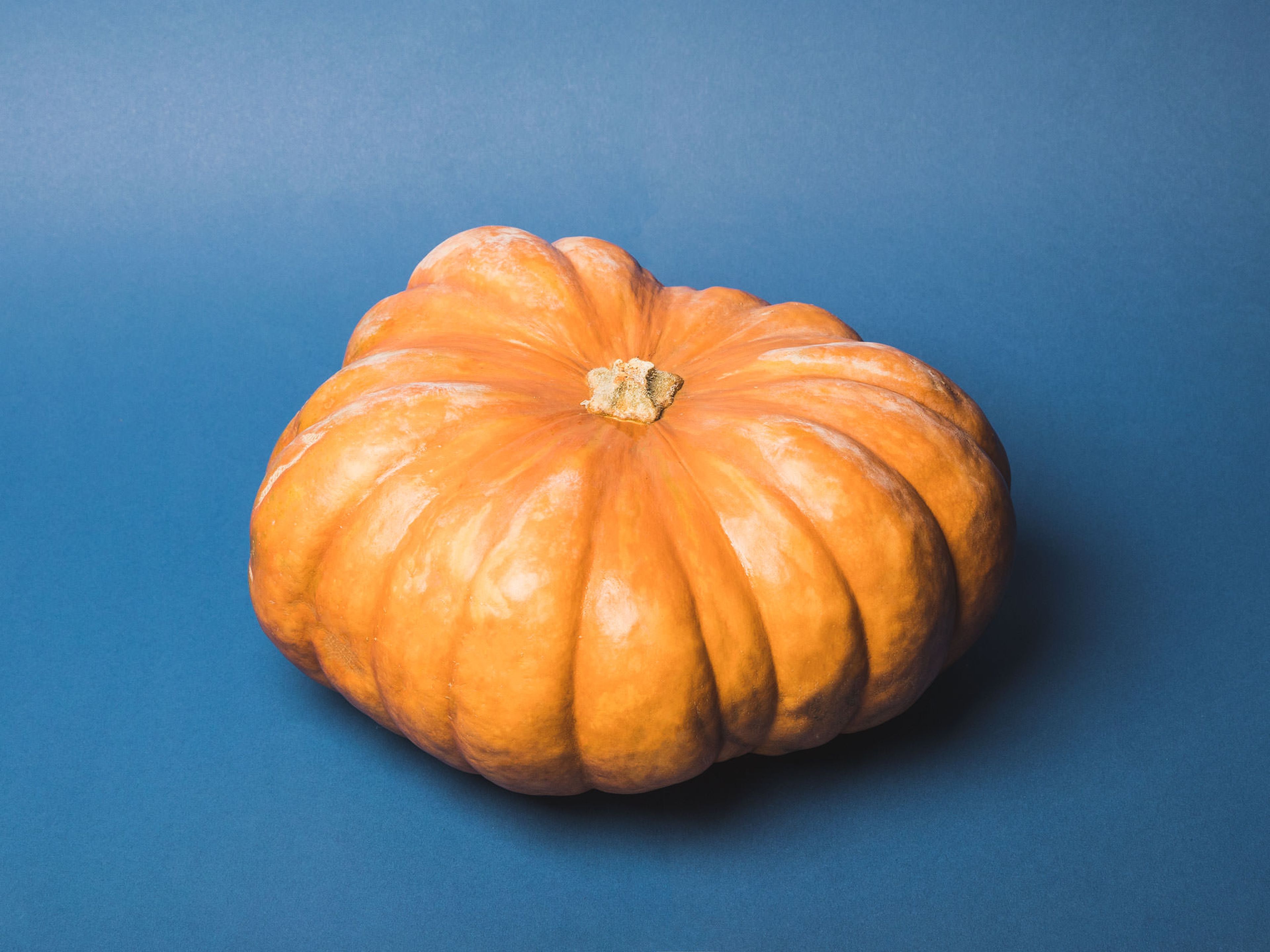 A winter squash typically contains 90% water and about 25 calories per 3.5 oz (100 g) serving. Plus, the flesh is full of potassium, which isn't only important for our nervous system and our muscles, but also manages the water balance of our bodies and supports the maintenance of a healthy blood pressure. Winter squash like carrots also contain beta carotene, which our bodies convert into vitamin A—an important vitamin to foster good eyesight. And, as if that wasn't enough, there's also vitamin C and silica, which supports healthy bone growth by helping your body absorb calcium.
The most common varieties of winter squash are: acorn squash, butternut squash, pumpkins, spaghetti squash, buttercup squash, hubbard squash, delicata squash, kabocha squash (also called Hokkaido or Japanese pumpkin), and turban squash.
How many different varieties have you tried? Let us know in the comments or upload your unique squash recipes to our app to share it with the community.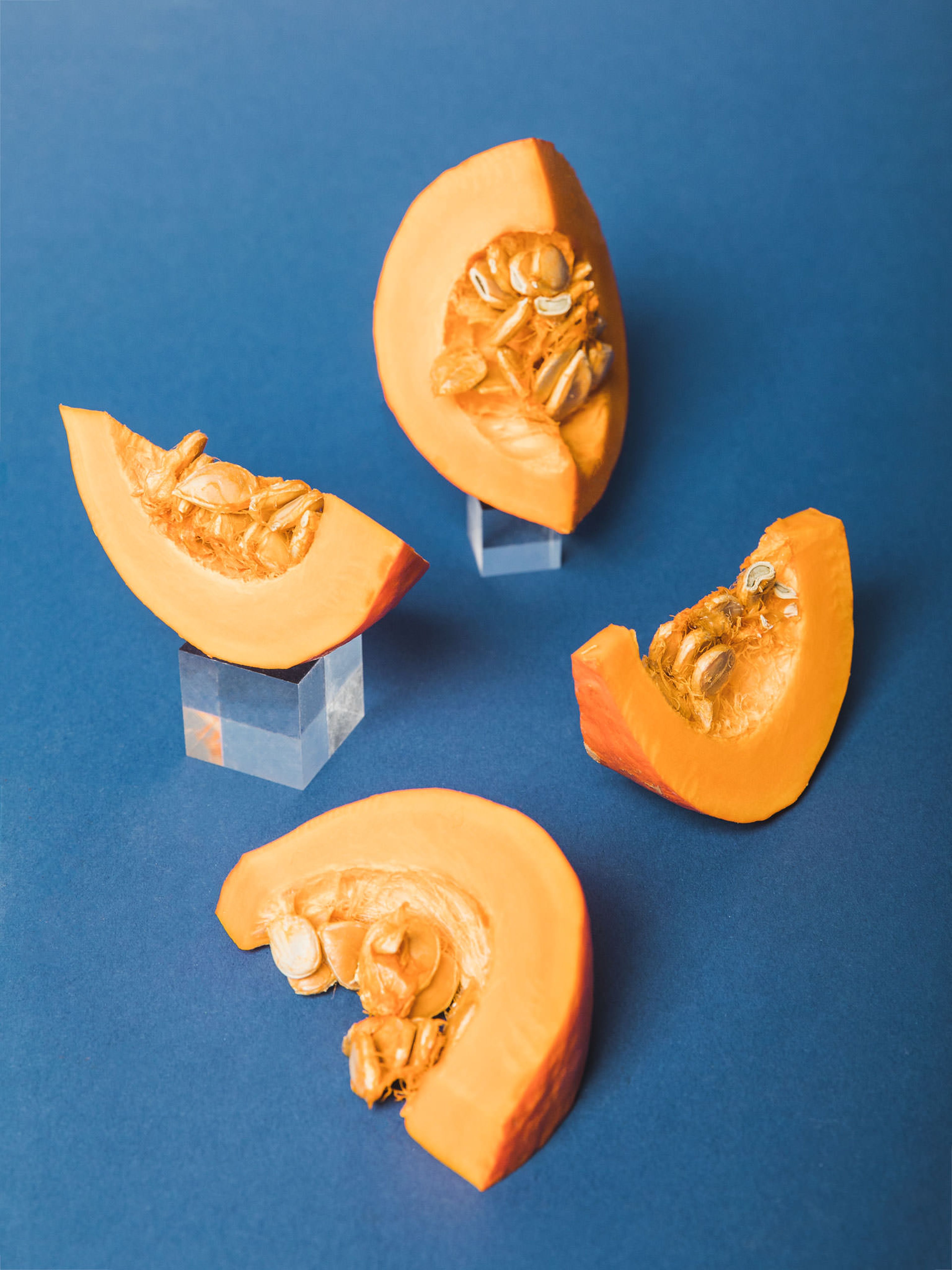 2. When to buy and how to find the perfect winter squash
Winter squash season starts in September and goes through November. During their season, you're able to buy fresh winter squashes at your local farmers' market, supermarket, and, of course, specialty pumpkin and squash farms.
When buying winter squashes, look for a firm rind and skin without wrinkles, cracks, or too many blemishes. You can usually find bigger, specialty pumpkins like the Musquee de Provence and hubbard squash cut into manageable slices at a farmers' market. When pre-sliced, you should keep an eye on color (you want a bright color) and texture (firm) of the flesh and look for a piece that feels heavy for its size. Brown or squishy spots are an indicator for low quality.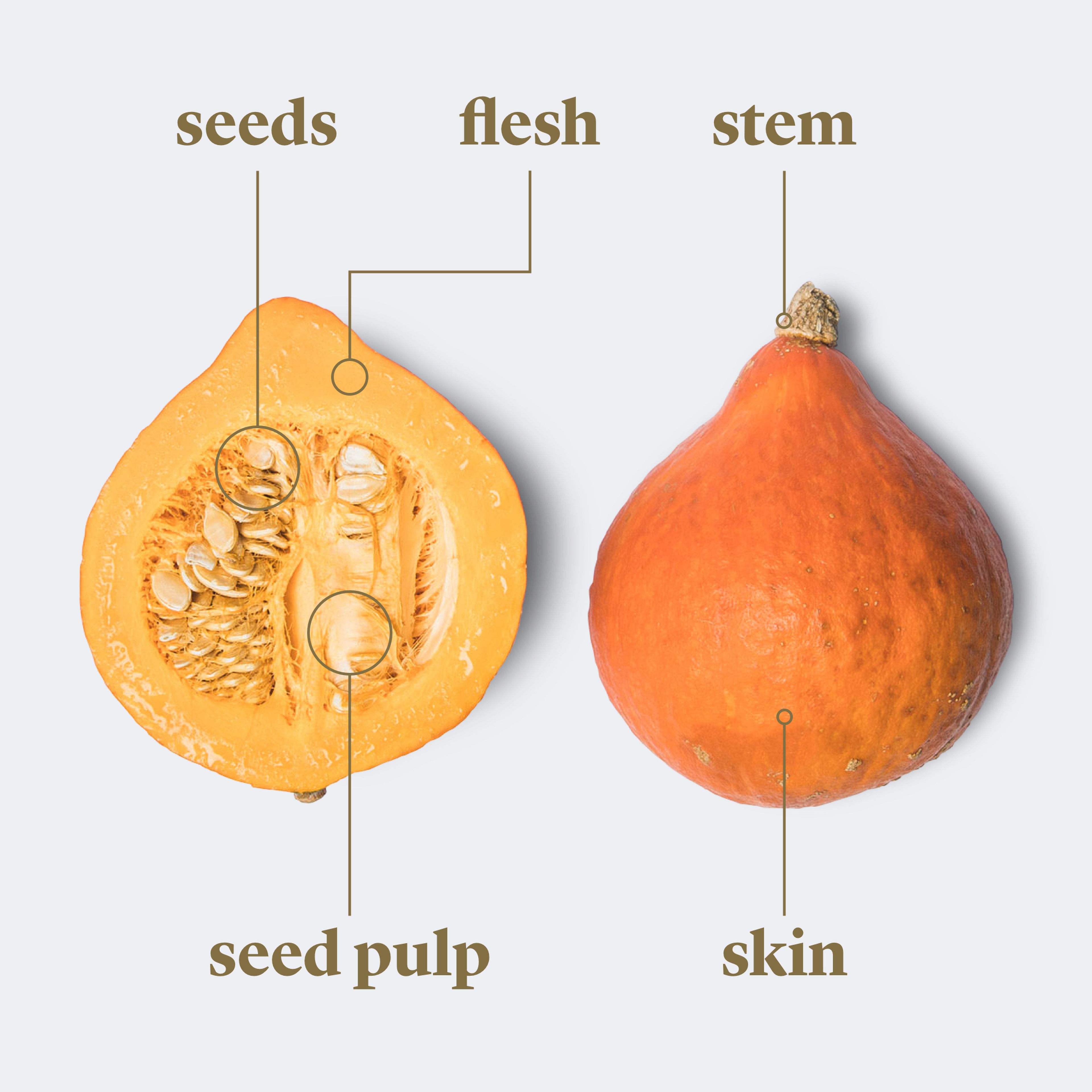 3. How to store winter squash
Winter squash with an intact peel are perfectly fit for long term dry, cool storage over several months, meaning you can store a pumpkin or winter squash at room (or better yet, cool) temperatures in a box or loose net (to keep it off the floor) without any problem. If your squash is sliced already, you better keep it in the vegetable compartment of your fridge and prepare it soon.
4. How to prepare winter squash
Butternut, pumpkin, or spaghetti squash–preparing and cooking winter squashes is not rocket science. Start by using the sharpest, largest knife you have to carefully cut it in half. Just point the top of the knife into the pumpkin or squash and carefully use a sawing motion to slice it in two.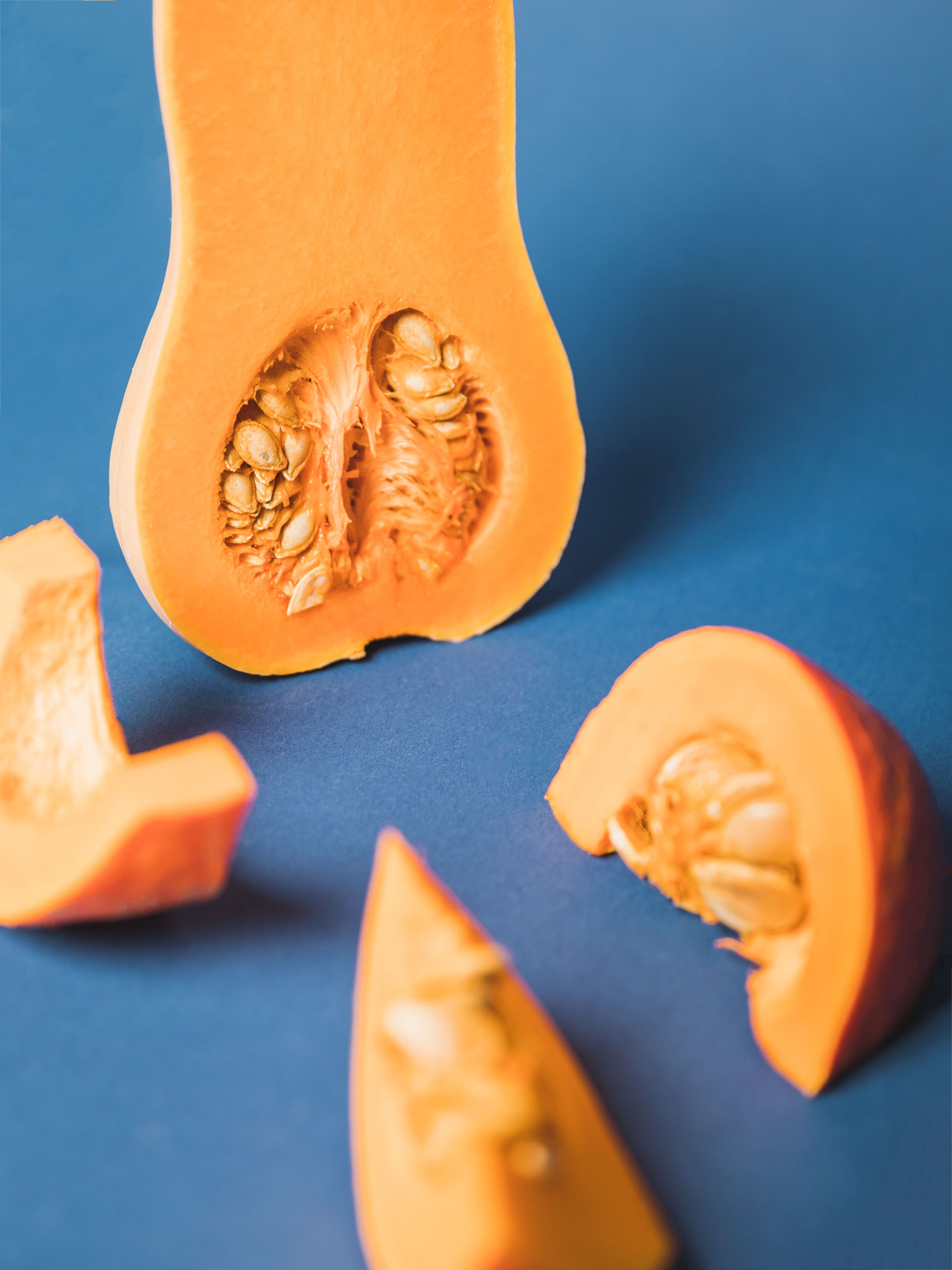 Then, remove the seeds and seed pulp using a spoon; you can separate the seeds from the pulp and keep them for another use. You can roast the winter squashes like so, or cut them into smaller slices and carefully cut off the peel. With some thin-skinned squashes (like the delicata or kabocha), peeling is not necessary, just wash it well under hot water before you prepare it.
As you already know, there a lot of ways to prepare winter squash, and depending on what you're planning to cook, you can roast it in the oven, steam it, boil it and purée it, deep-fry or even pan-fry it.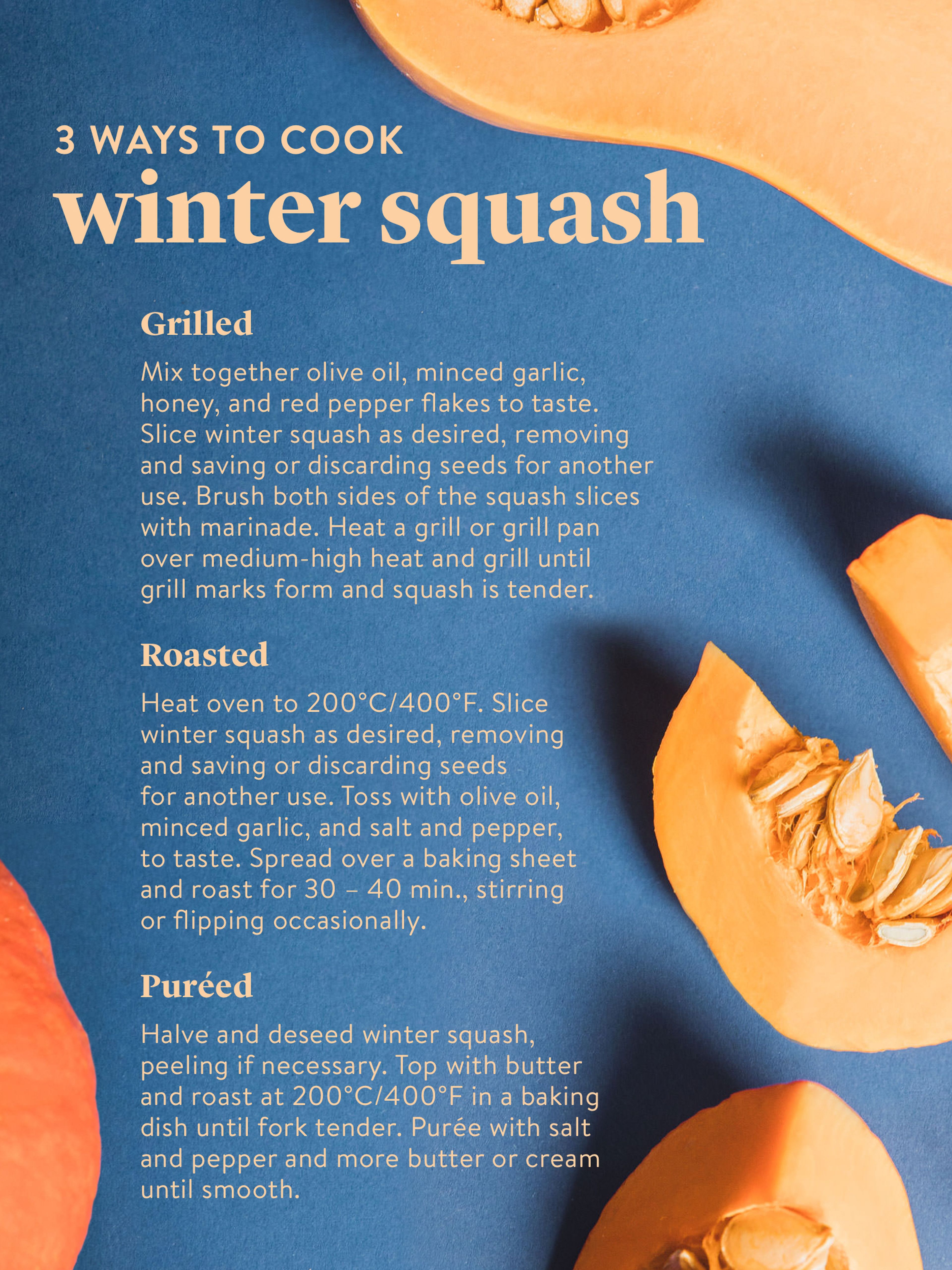 5. What to make next
All week long, we'll be featuring new winter squash recipes on Kitchen Stories. Check back to see what's new, then try one for yourself! Here's where to start:
Pumpkin spice bread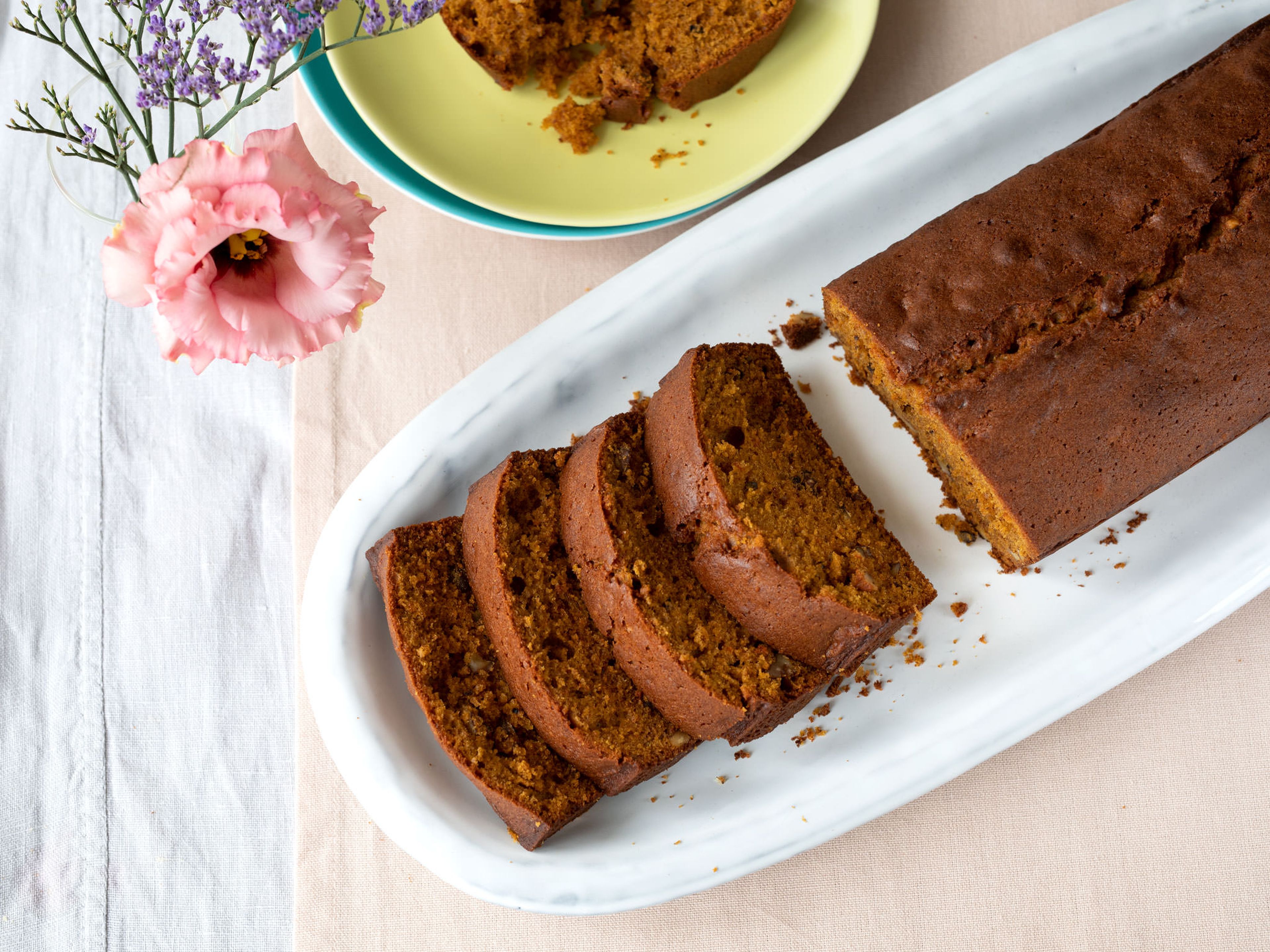 → Go to recipe
Pumpkin-spinach gratin with crispy Parmesan crust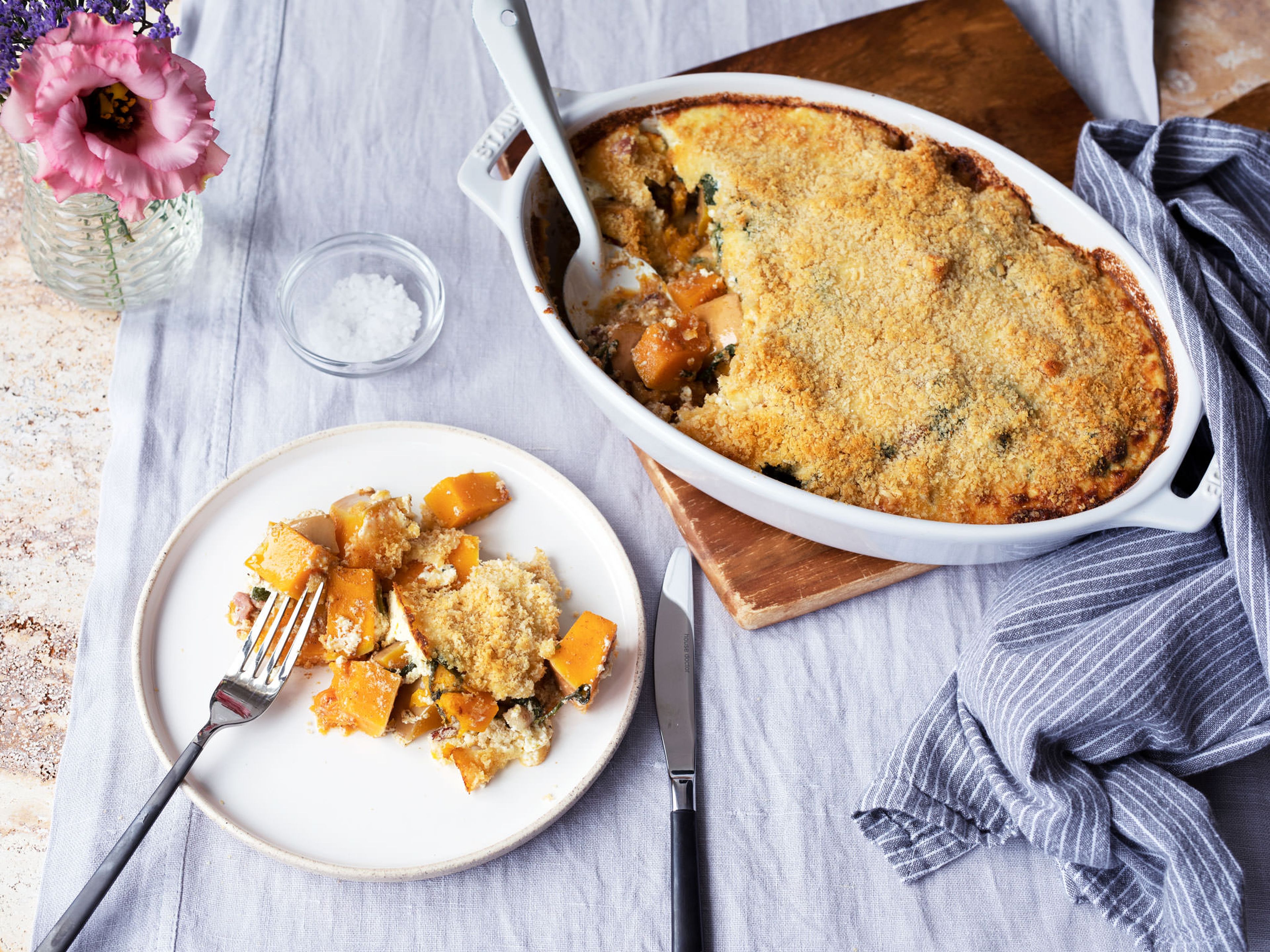 → Go to recipe
Pumpkin gnocchi with sage butter, walnuts, and smoked bacon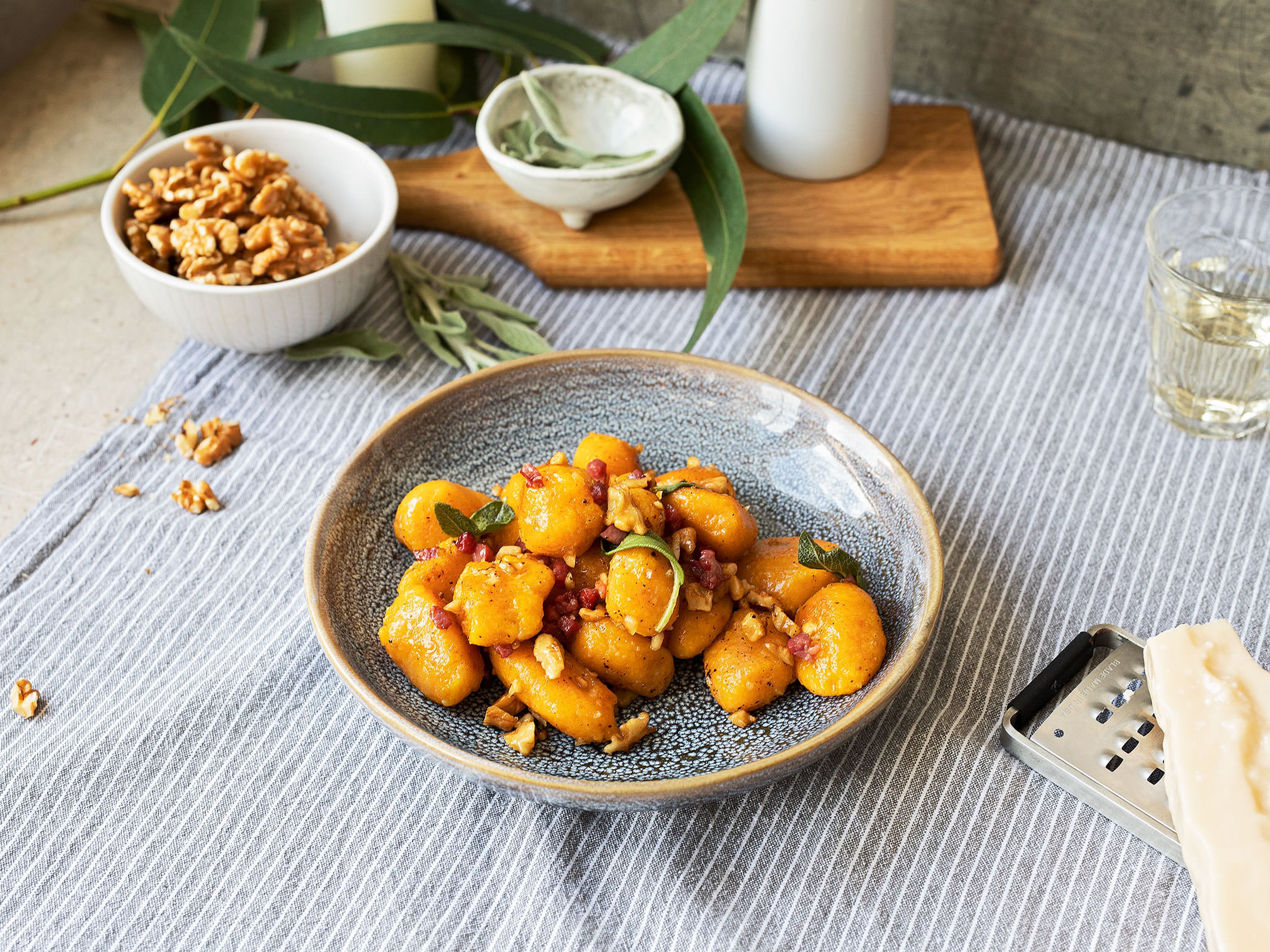 → Go to recipe
Published on August 26, 2018
More delicious ideas for you