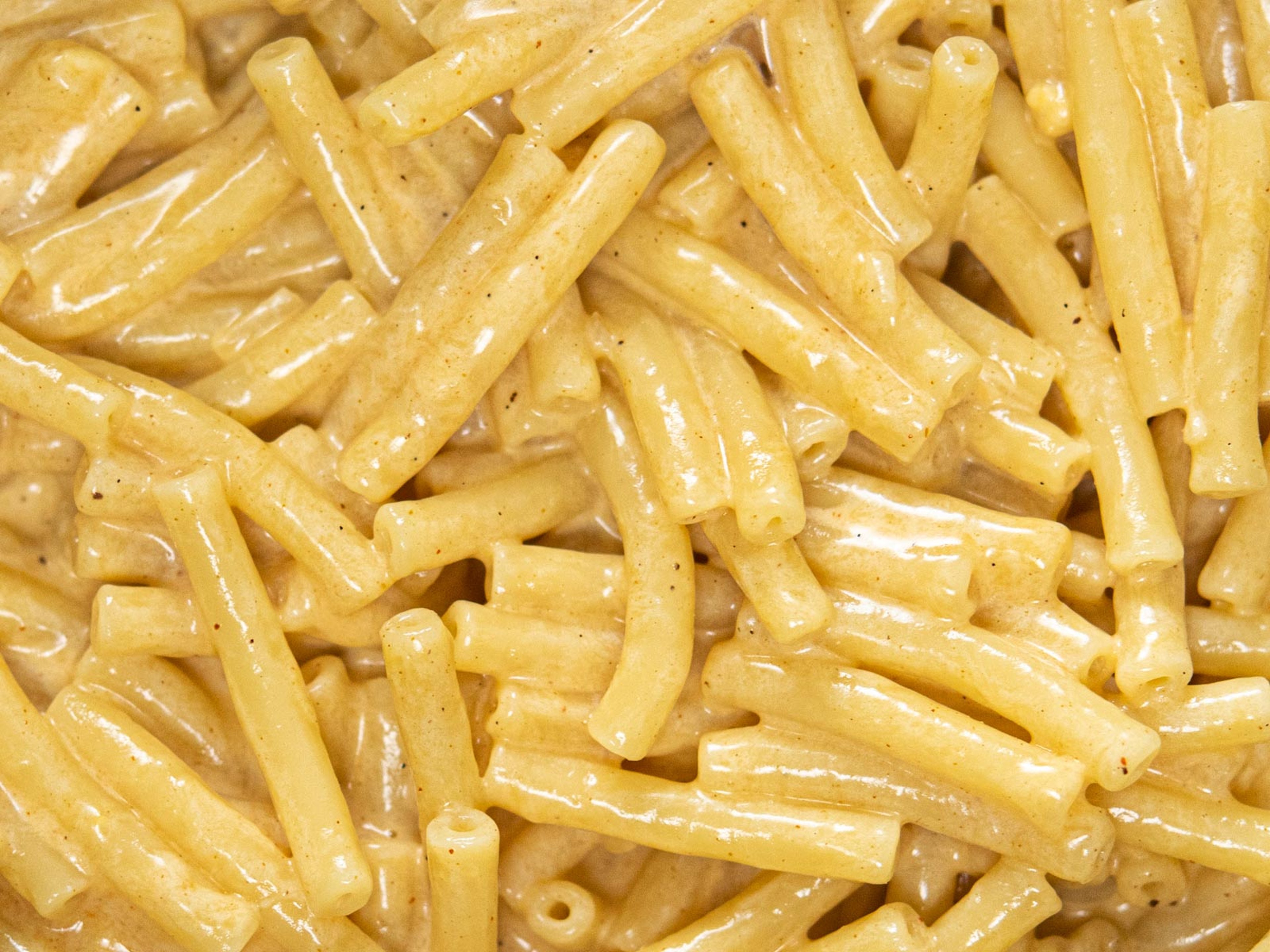 A Chef Makes Macaroni and Cheese
Will our chef's elevated take be your new go-to?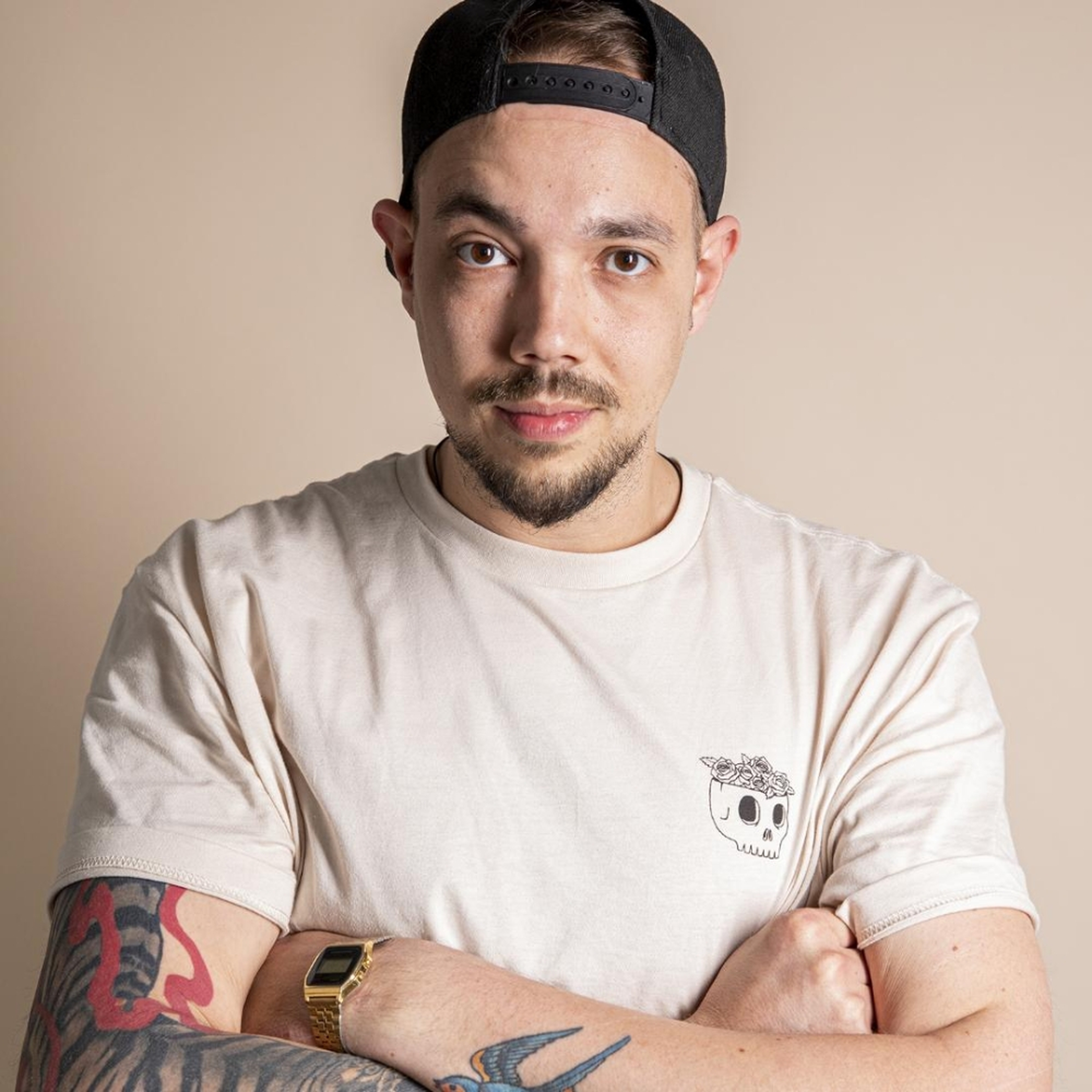 Everyone has their go-to version of macaroni and cheese. Whether it comes from the box or is lovingly whipped up from scratch, bread crumb-topped, or simply stirred together on the stove top, when it comes to dishes like this—ones that are often tied to our childhoods—it's easy to get stuck in your routine and keep leaning on the same version, over and over again, because it's the best (or only) you've ever had, it's the most satisfying (to your nostalgia), or it's simply the easiest, quickest recipe to get a big bowl of comfort on the dinner table.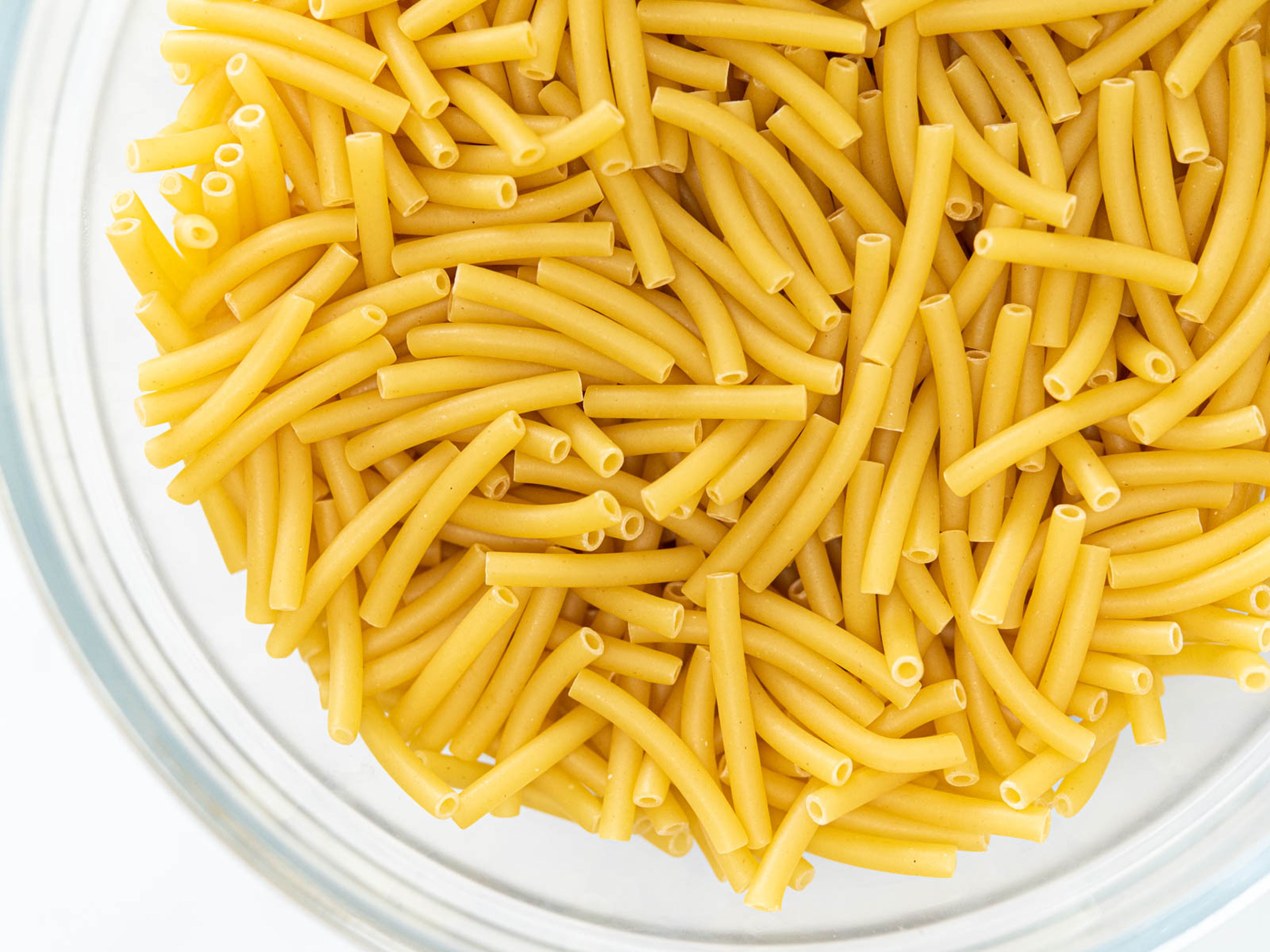 When it comes to certain things—politics, technology, pop culture, etc.—change might not be embraced by everyone, but with a much-loved dish like macaroni and cheese, how bad could it be to mix it up a bit? We asked our chef and test kitchen manager Christian to create and share his own cheffed up version of mac and cheese, so let's see how he tackled the dish and how you can make his take in your own kitchen.
How Christian makes macaroni and cheese
I haven't made macaroni and cheese many times before being challenged to make my "best-ever" version. However, I've eaten it enough to know what I don't like about recipes I've tried, and for me, it all comes down to the cheese sauce: if the cheeses are too pungent or rich, they overwhelm the whole dish.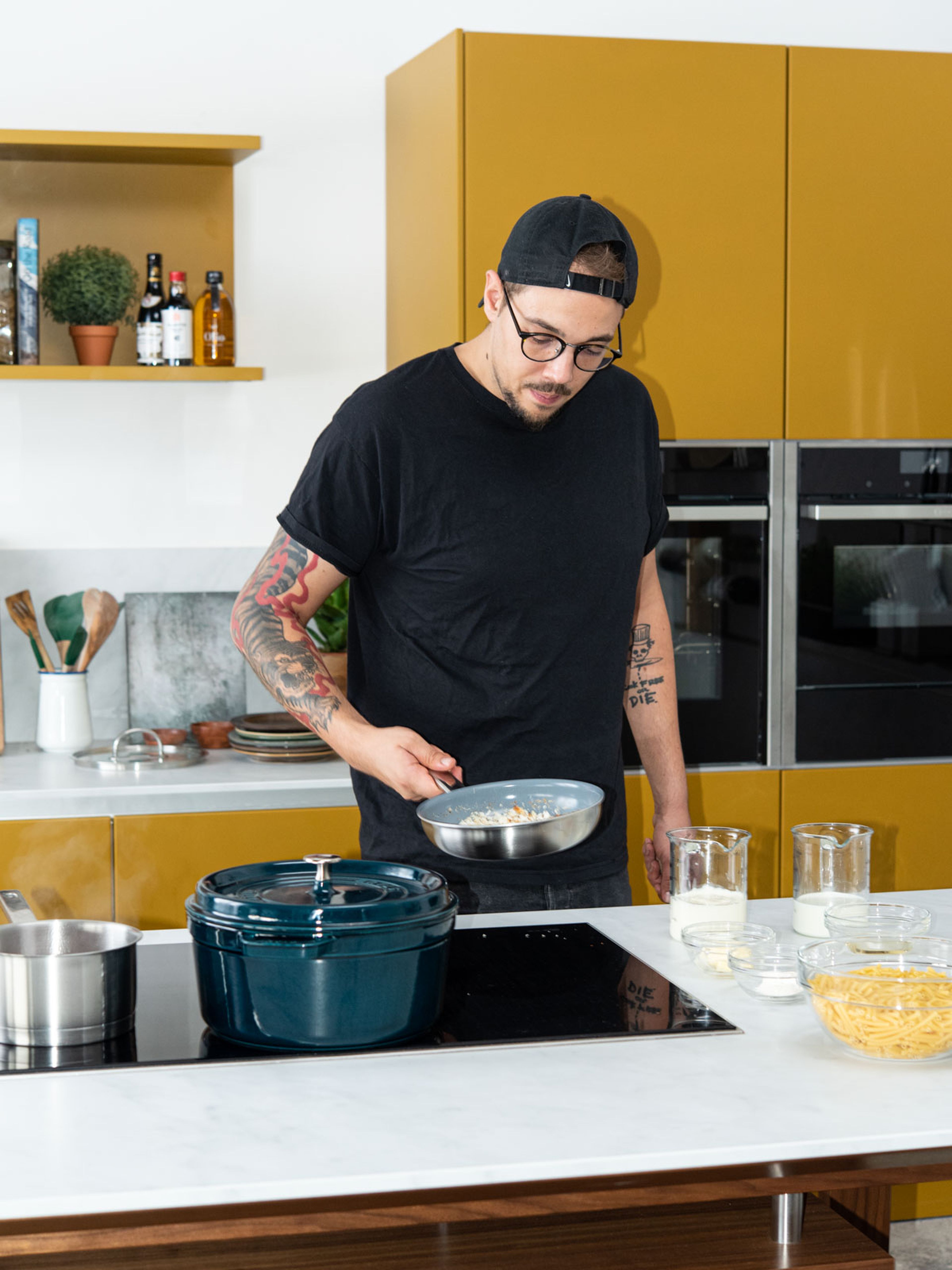 I want to be able to eat a bowlful, not just a spoonful, so my take on the dish gives the creamy cheese sauce (with a few special additions itself) a tangy foil in the form of sherry-braised red onions, and for a bit of crunch and salt, I top it all off with some toasted breadcrumbs.
A Chef Makes Macaroni and Cheese
The cheese sauce
Macaroni and cheese is usually made with a simple, orange cheese sauce loaded with cheddar. In my version, I decided to combine the classic, cheddar, with my favorite cheese: Reblochon. I didn't want to go with something too strong in flavor and, in my opinion, Reblochon suits this sauce perfectly—it's soft, mild, and nutty. In some places, Reblochon isn't available, but you can use Gruyère, Taleggio, Fontina, or even some Parmesan instead.
In addition to a new cheese combination, I also wanted to give the béchamel a little more flavor by adding sautéed onions, Worcestershire sauce, white wine, and a sprinkle of both smoked paprika powder and freshly ground nutmeg.
The red onions and breadcrumbs
To tame the creamy richness of the cheese sauce, I decided to make some quick and tangy sherry braised red onions, using a method I picked up working in fine dining restaurants. In my version, I place the braised onions into little red onion cups that hold them for serving. You could also simply sprinkle the braised onions over the final dish instead of going this extra step, but I personally prefer the look of the red onion bowl. The cups are also braised for a little while in the rest of the onions and sherry, but it's best to take them out before they get too soft.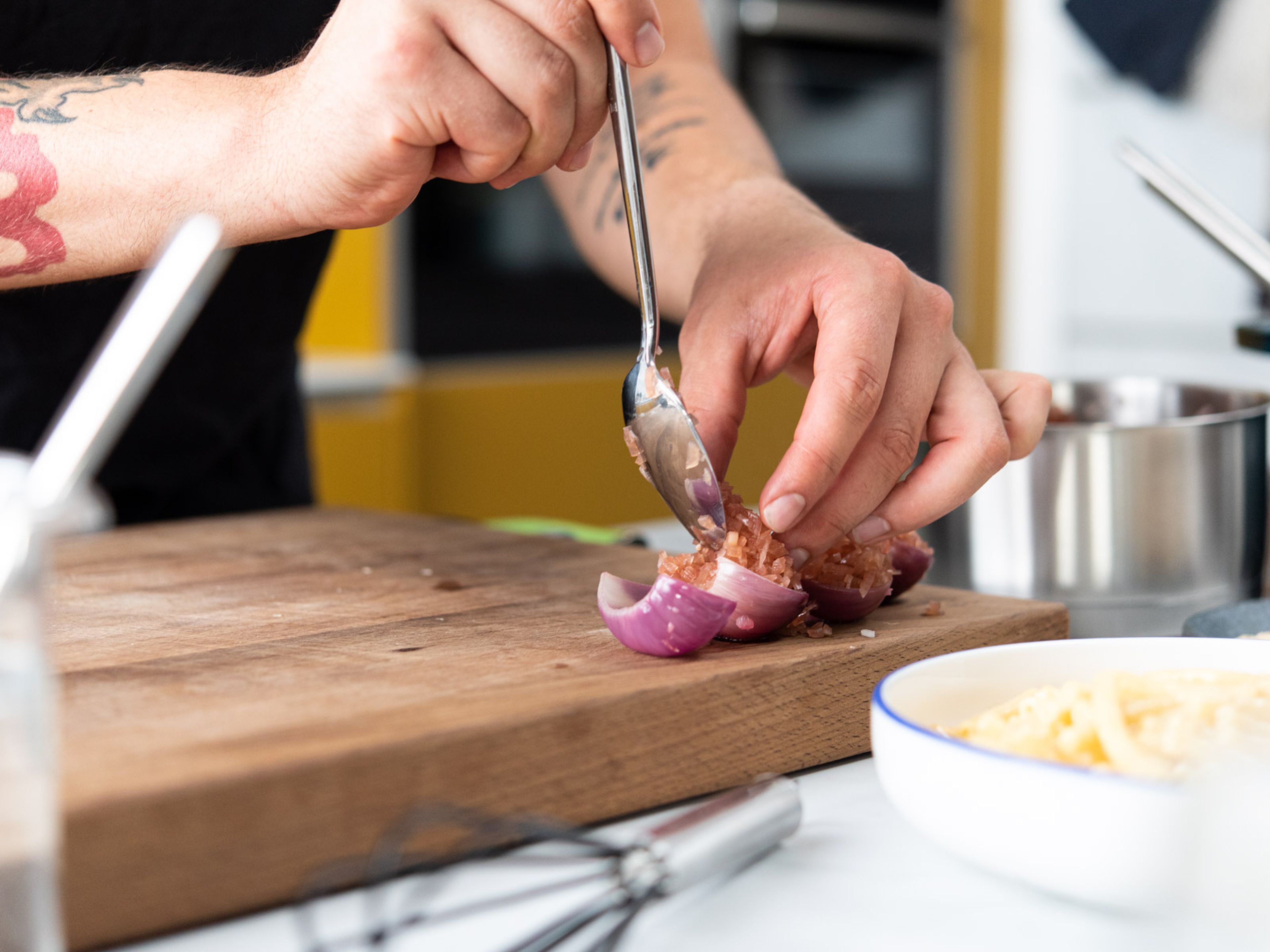 For the breadcrumbs, I decided to use super crunchy Japanese panko. Toasted with butter in a frying pan, they taste delicious on their own, but are even better when atop this macaroni and cheese. You could make your own breadcrumbs with stale bread if you like, but I find the light texture of panko to be extremely pleasing and somewhat hard to replicate at home.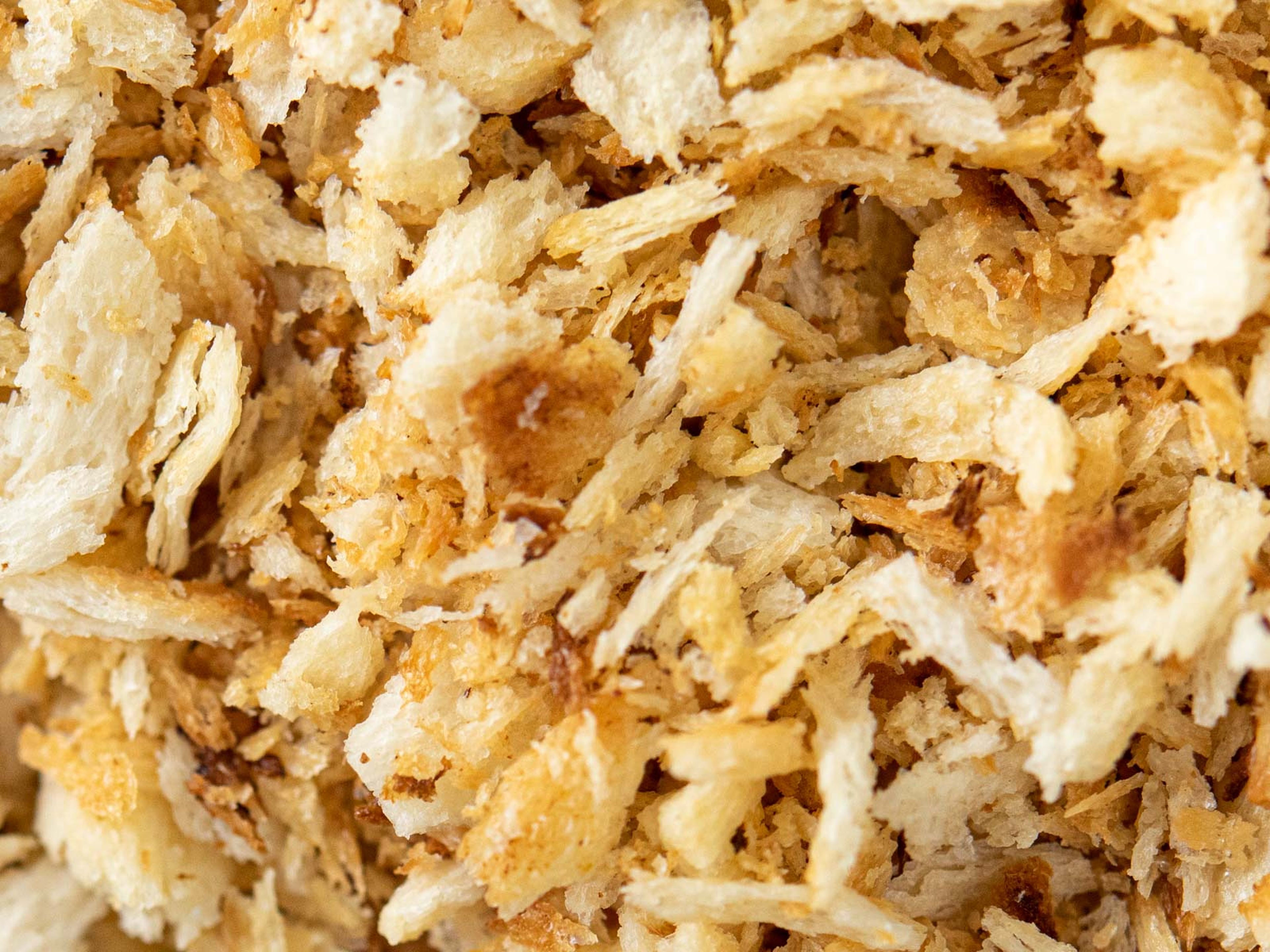 The recipe
Love or leave it, here's my take on macaroni and cheese.
Christian's macaroni and cheese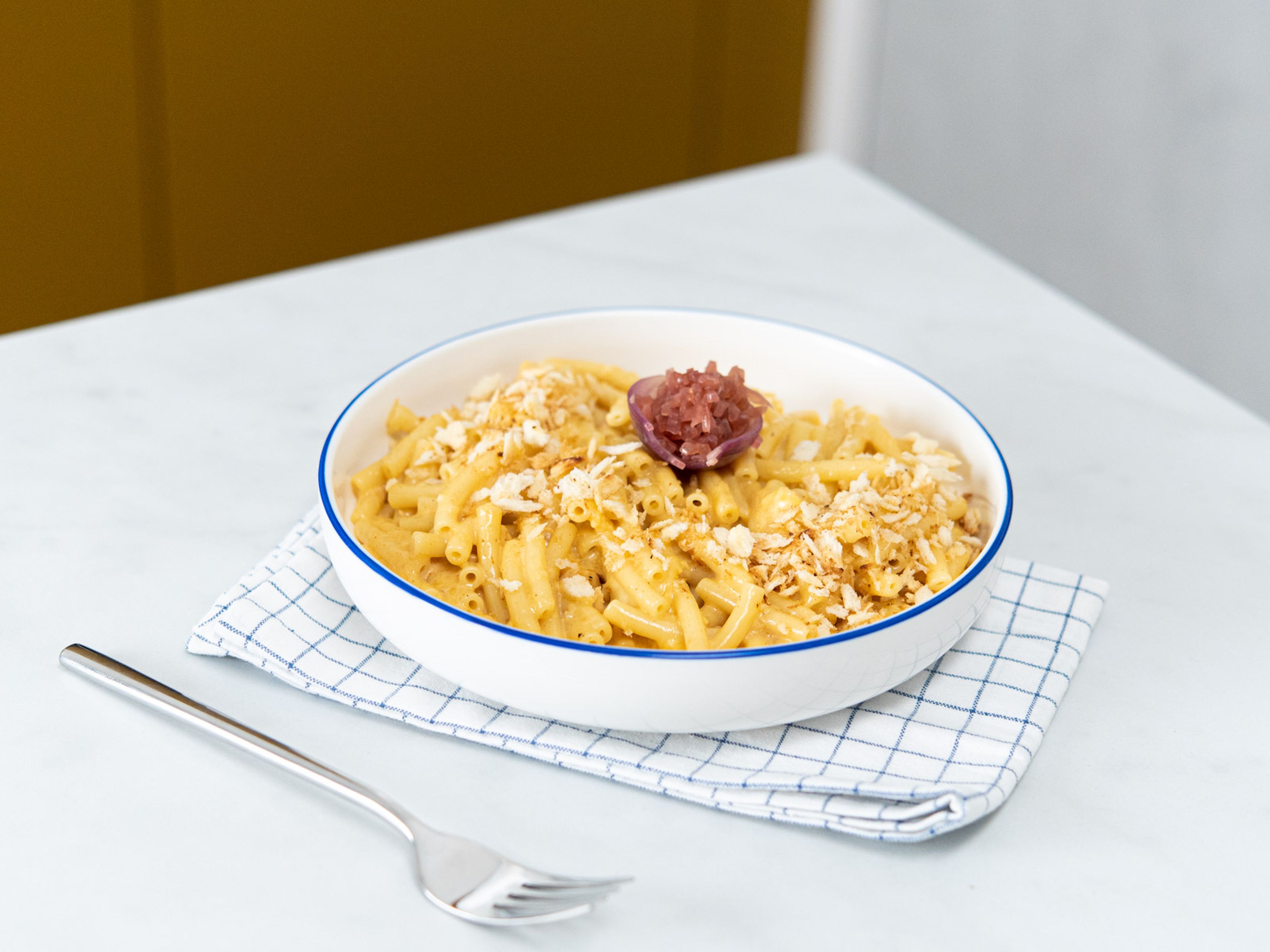 → Go to recipe
Published on September 15, 2019
More delicious ideas for you