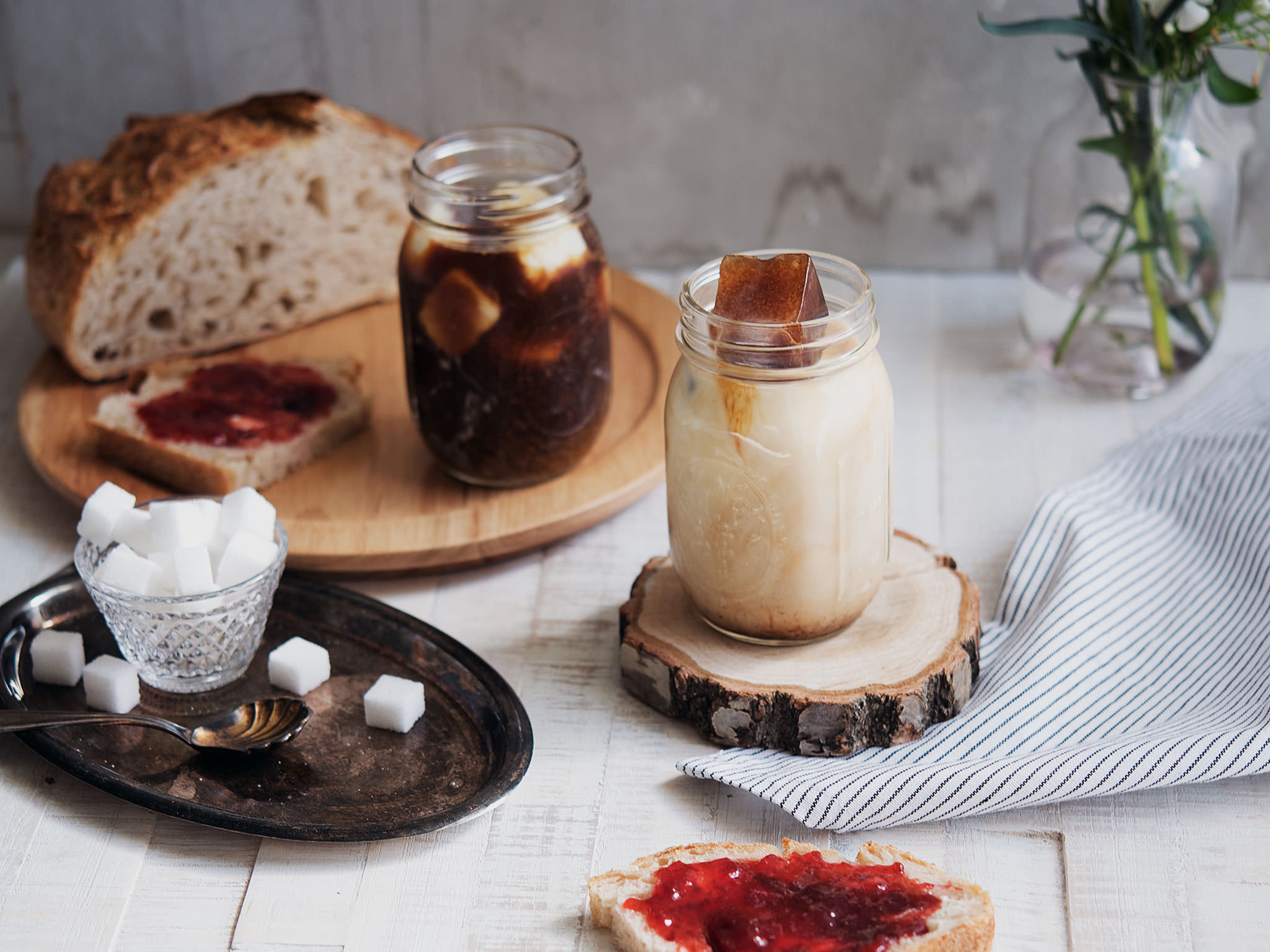 9 Iced Coffee Hacks for a Cooler Summer
Step your game up!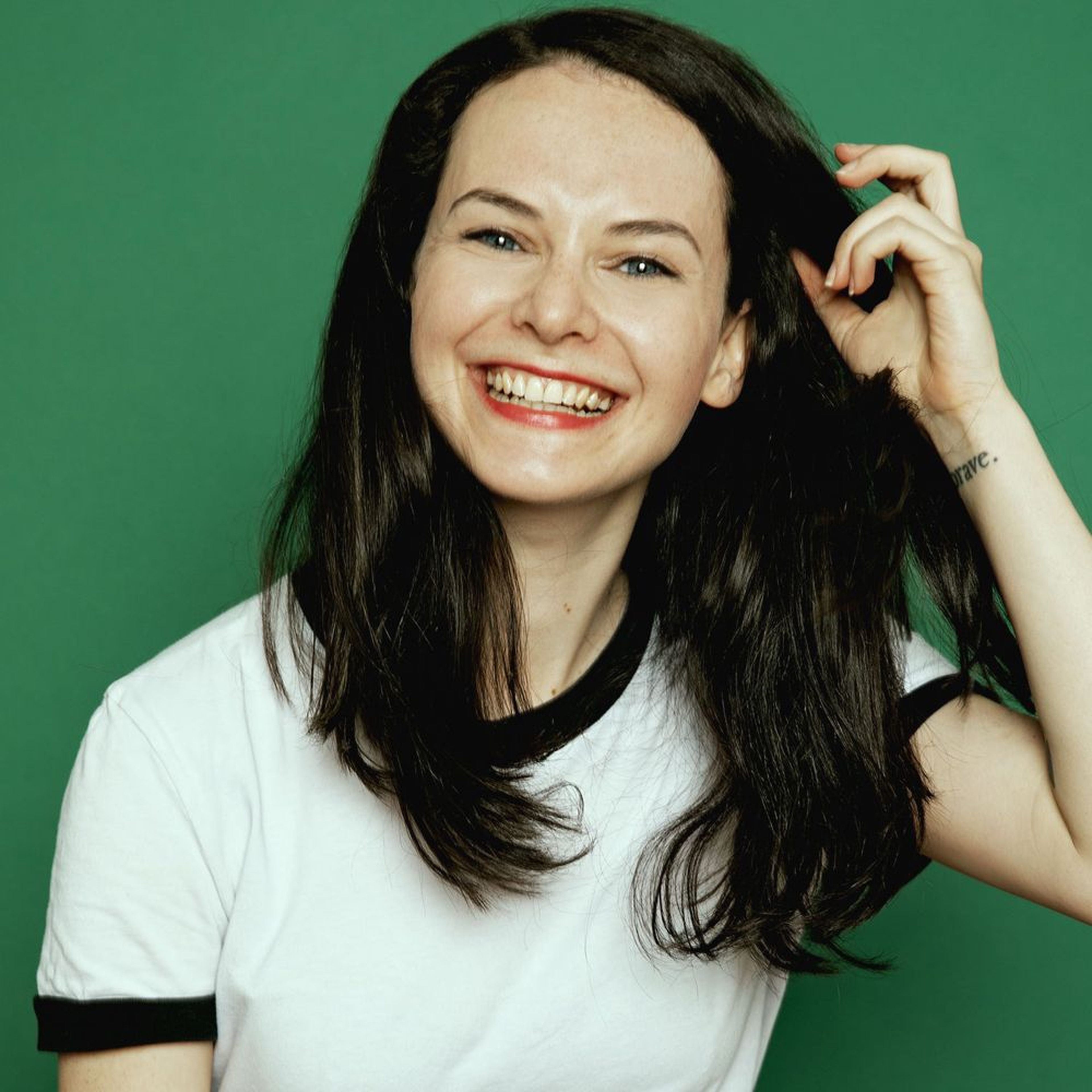 As soon as it's warm enough for me to leave my winter jacket at home, I exchange hot coffee for iced coffee. Yes, I could drink cold coffee year-round, but where's the fun in that? If it's cold outside, I drink something warm, and if it's warm outside—you get the point. 
I've already shared a few wonderful weeks with iced coffee this year, so it's time to share my favorite iced coffee hacks with you! If your heart still beats for warm coffee, we've got you covered here.
How do you drink your iced coffee? Share your tips, hacks, and best recipes in our comments below! 
 

Without further ado, let's get to the hacks: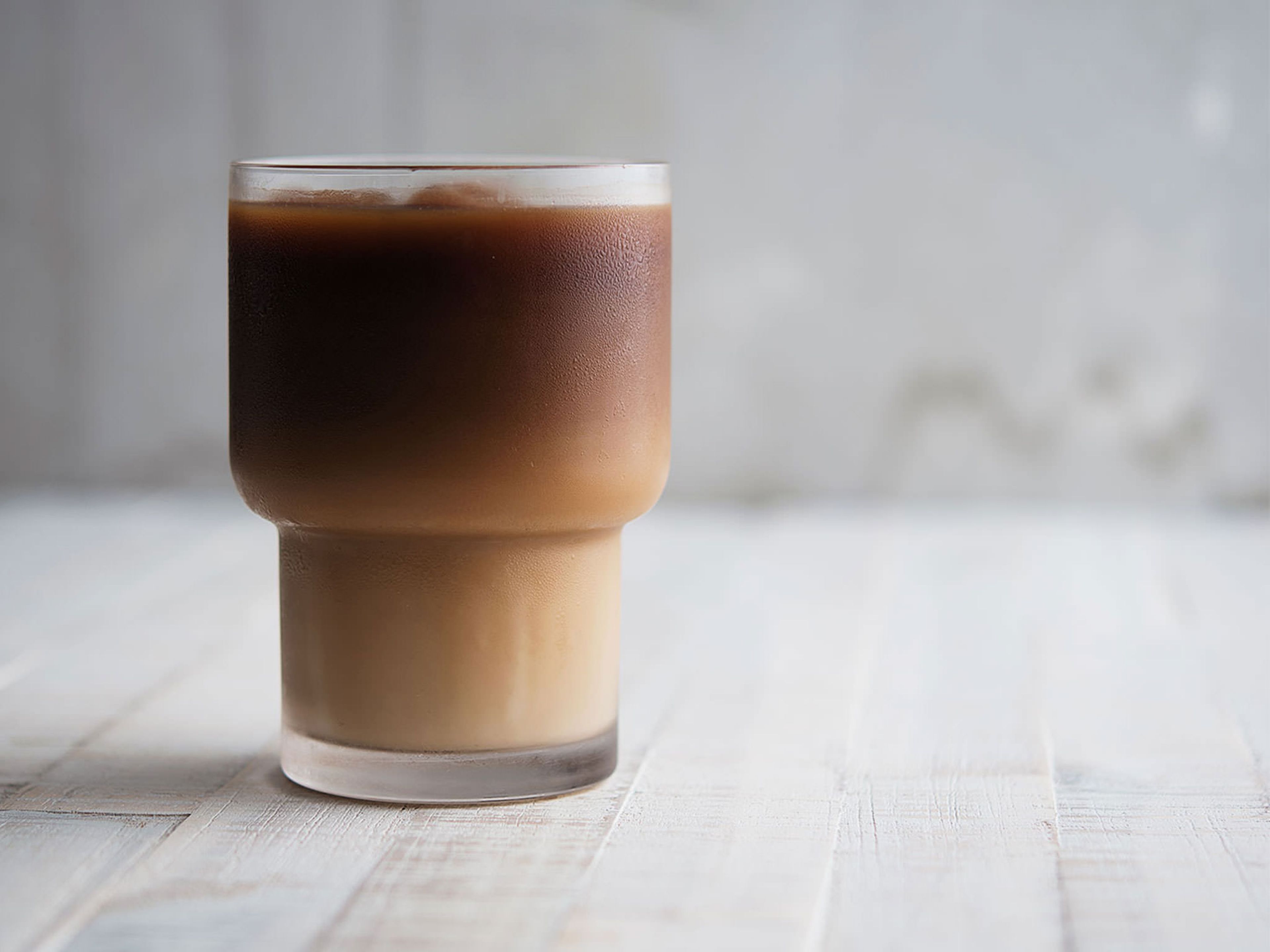 1. The best time to drink coffee
According to science, it's best to drink coffee between 9:30 am and 11:30 am and between 1:30 pm and 5 pm (this goes for iced AND hot coffee). 
Why so? Your body produces cortisol, which has a revitalizing function and is produced in quite regular time frames—from 8 am to 9 am, between 12 pm and 1 pm, and after 5.30 pm. Unfortunately, caffeine and cortisol don't work together that well, so it's better to drink coffee within the remaining time frames. 
2. Prepare cold brew
Save yourself some precious time in the morning and prepare cold brew coffee a day before so it can brew while you're sleeping. Emergency plan in case you've forgotten to do your homework: Add ice cubes and freshly brewed coffee to a shaker and shake, shake, shake for 1 – 2 minutes. Et voilá! 
How to make cold brew coffee
3. When your coffee is too bitter…
... Add a pinch of salt. Yes, it might sound strange at first (and you'll probably get some confused looks when you're doing this), but salt is a flavor enhancer and makes coffee taste less bitter overall by bringing out its other flavors. 
4. Freeze coffee in ice cubes
Using normal ice cubes leads to watery iced coffee eventually. But you deserve nothing but the perfect iced coffee, so let's be very smart and freeze the coffee itself! Now you only have to add milk—yay!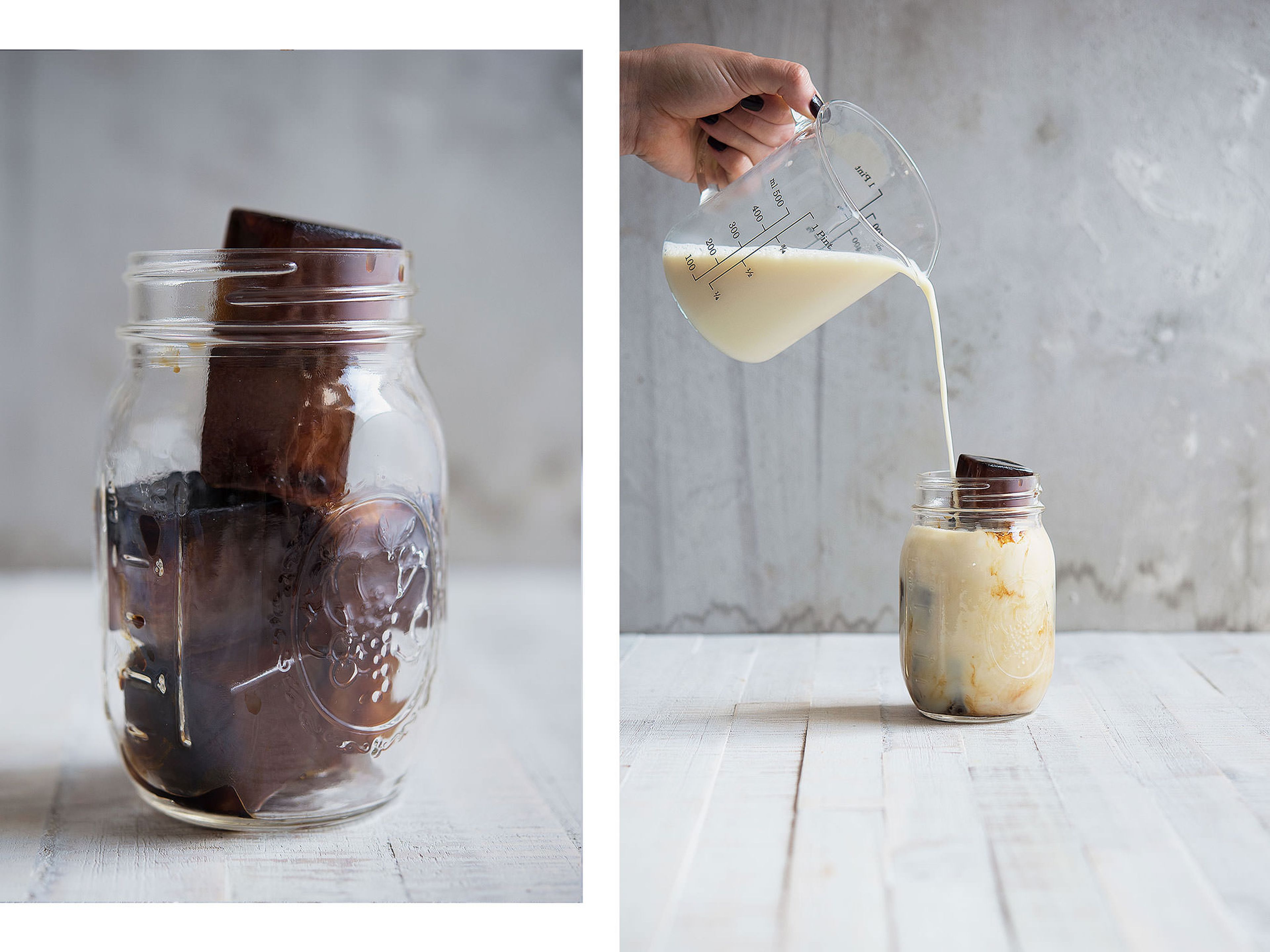 5. What to do with spent coffee grounds
So far, you've done everything right. You've prepared a batch of cold brew ahead of time, but now you have lots of spent coffee grounds in its wake. 
Don't throw them away! Use them as fertilizer for your plants by distributing them among their soil. Make sure to rinse them beforehand, to neutralize their pH level so as not to affect the acidity levels of the soil. 
6. ... And what to do with extra coffee
Your coffee grounds are now already reused, but what about this last cup of coffee? Bake with it (from coffee frosting to coffee brownies), or freeze it to make these tasty, refreshing coffee-flavored popsicles for later!
Boozy chocolate and coffee popsicles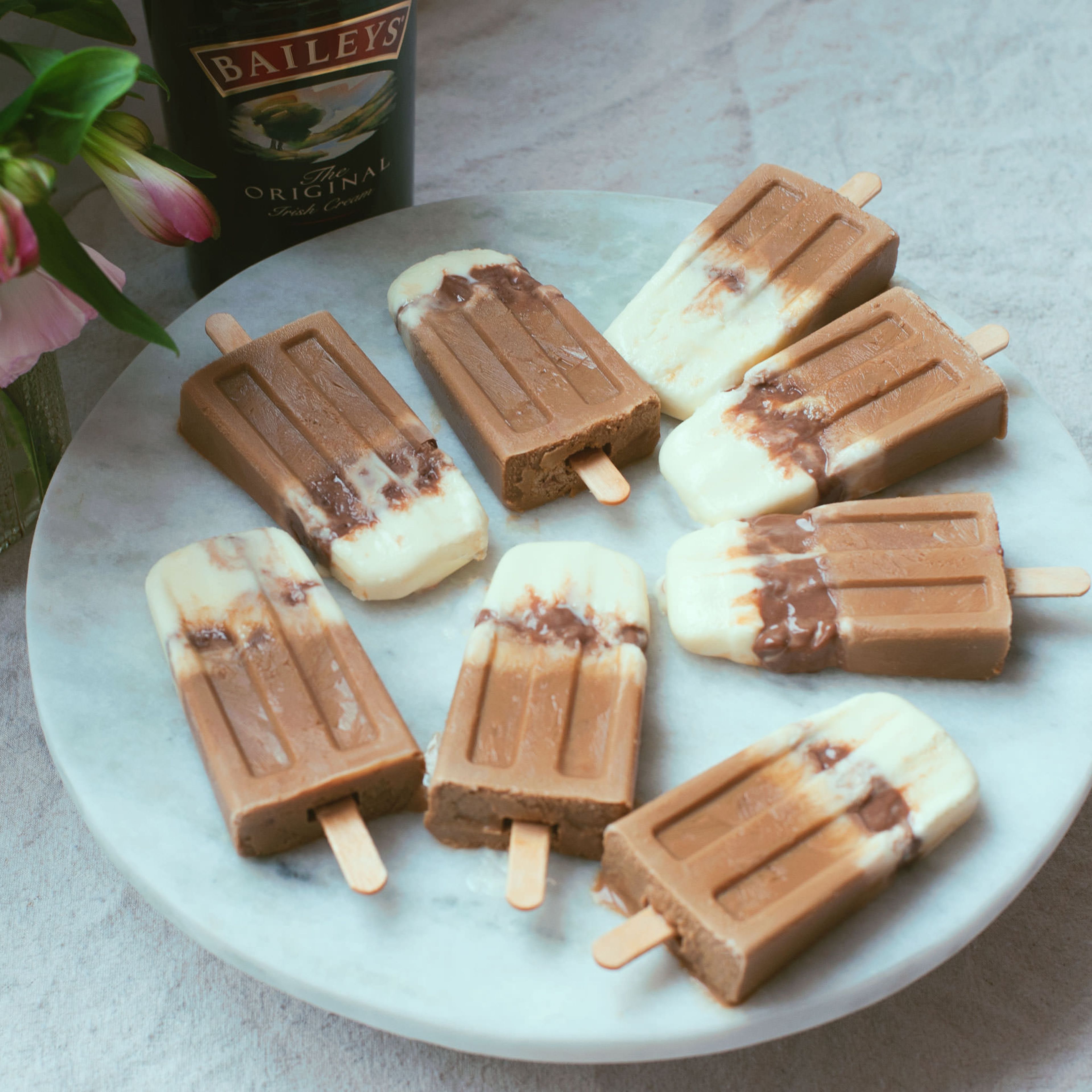 → Go to recipe
7. Prepare homemade syrup
Syrup is quite expensive when you buy it in the supermarket. Better prepare it at home yourself. Start with our recipe for simple syrup and infuse it with vanilla extract, caramel, and more! 
8. How to transport it
If you're in a hurry and want to drink iced coffee to-go, either use a resealable mason jar or a travel mug with a straw! Be prepared for jealous looks from your seatmates on the subway. 
9. Remember those coffee ice cubes?
You can also do it with milk! Same-same but different. Freeze milk ahead and add cold brew afterwards. Cheers!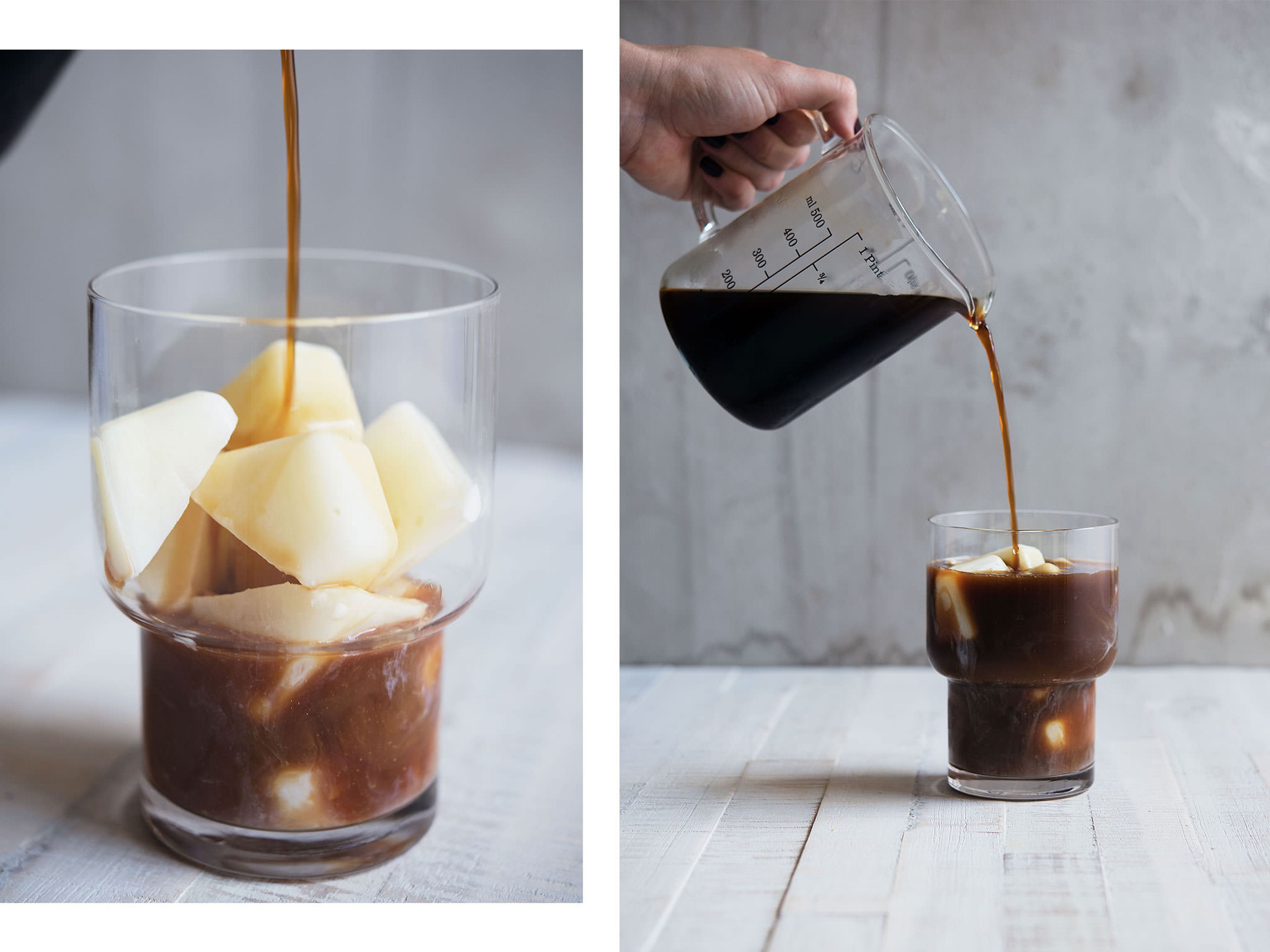 Published on July 1, 2017
More delicious ideas for you