Watermelon Radish Ravioli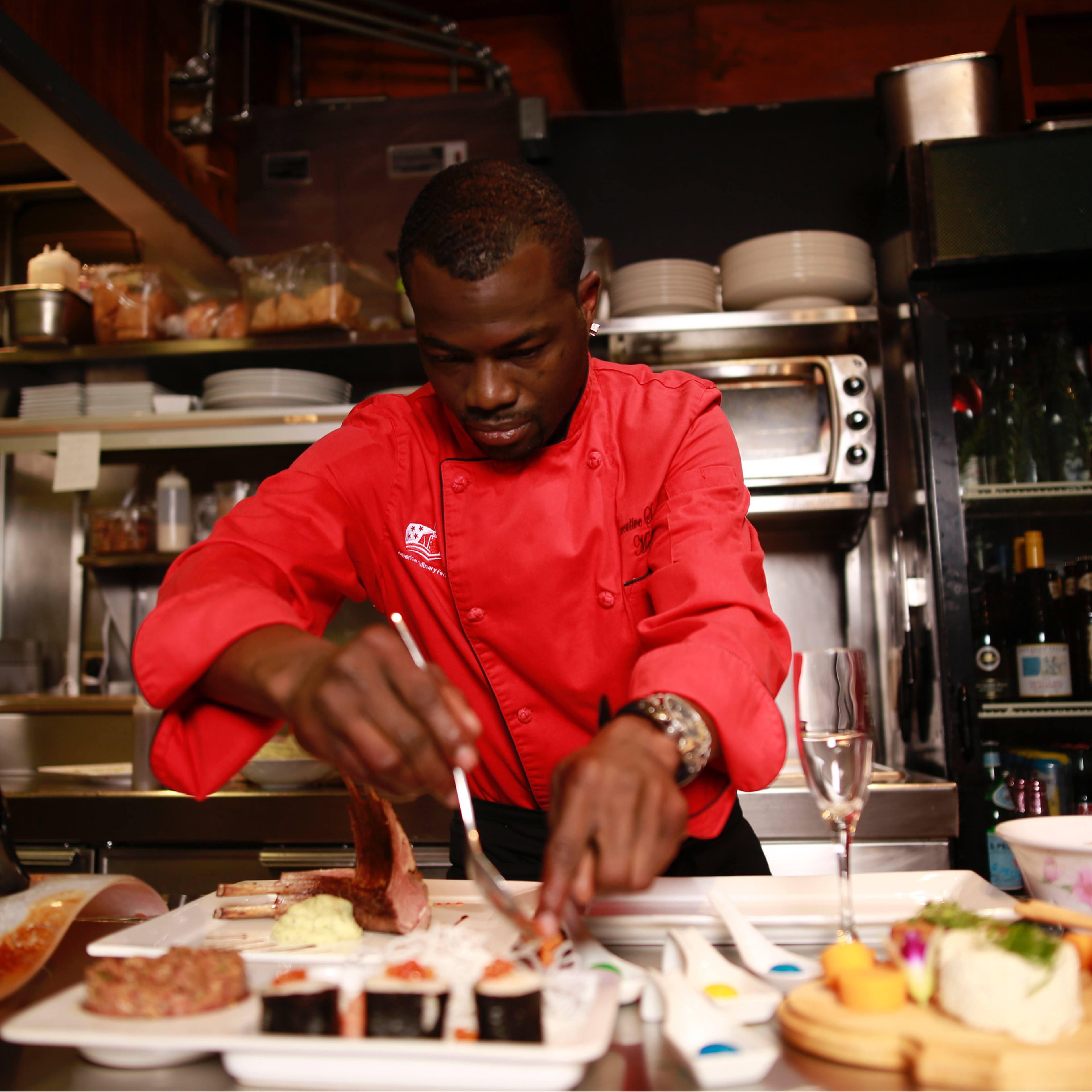 "The true meaning of radish how you can make it into an unbelievable dish with the balsamic truffle glaze it's truly a head spinner"
Step 1/ 3

7½ heads

Watermelon radish

1 tbsp

olive oil

½ tbsp

lemon juice

⅝ cups

fine herb cream cheese

¼ tbsp

flaky sea salt

First , make the cashew cheese . Soak , drain , & rinse the cashews . Place in a food processor along with lemon juice , salt , & black pepper . Pulse for about 1 min to combine ingredients. Add water & process until completely smooth , about 2-4 mins .

Step 2/ 3

For the herbed cheese , combine the cashew cheese , water shallots , lemon juice , yeast & ¼ tsp salt in a bowl & stir until thoroughly mixed . Stir in the basil & thyme until evenly distributed. Taste & adjust with additional salt , if needed . Use immediately, or store in a covered container in the refrigerator for up to 3 days. For the ravioli: Use a 2-inch ring mold to cut each radish slices into a perfect round. Rub the radish slices with the olive oil & lemon juice & season with salt

Step 3/ 3

Place 1 tbls of cheese in the center of half of the radish slice . Carefully place the second radish slice on top of the spoonful of cheese& gently press the outer edges together to create a seal. Repeat to make 20 ravioli in all. Garnish with herbs & sea salt to, taste .

Enjoy your meal!
More delicious ideas for you