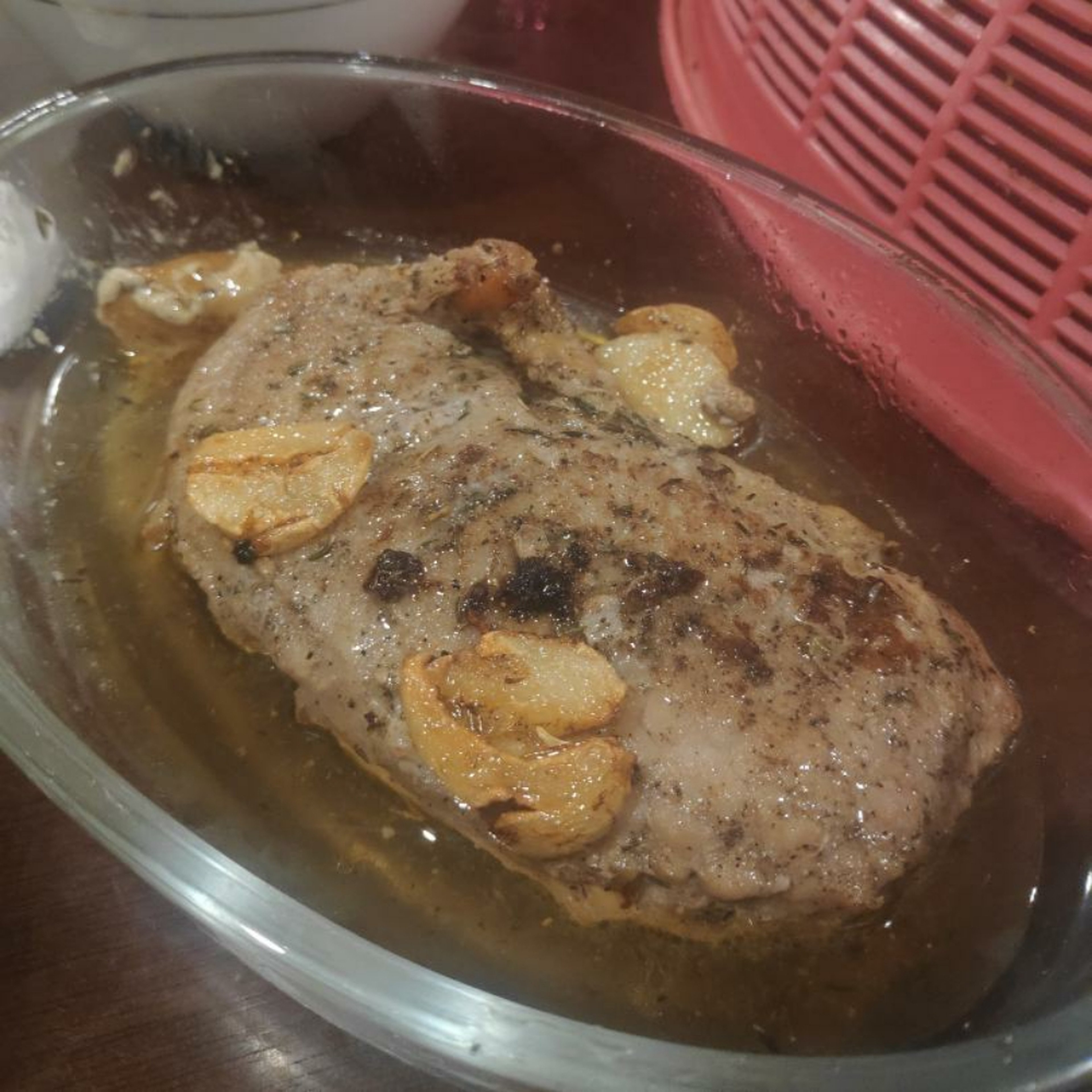 Wagyu Steak with Mushroom Sauce
Step 1/ 6

First, we make mushroom sauce. Wash button mushroom and cut it into smaller and thin piece. Then use frying pan to fry cooking oil and unsalted butter, wait until its really hot

Step 2/ 6

2 leaves

thyme

200 g

button mushrooms

2 cloves

garlic

Then mashed the garlic a bit, just for the oil came out. Then put it in frying pan with thyme. Stir until it smells good. Then put the cutted mushroom. Fry until mushroom became golden browny.

Step 3/ 6

100 ml

cream

salt

sugar

pepper

put 100 ml of water and cream, stir until it fully stired, add salt, sugar and pepper. Itstime to taste test. Fry until it become creamy.

Step 4/ 6

500 g

Wagyu Steak

olive oil (for coating)

salt (for coating)

pepper (for coating)

Now prepare the beef steak, coat it using salt and pepper equally to whole surface, then coat it again with olive oil.

Step 5/ 6

Heat an iron frying pan until smoky, then put the beef steak, fry it back to back until it cooked as you wish for. For pro tips, steak with 2 inch of thickness need one and half minutes each surface to get the steaks medium well.

Step 6/ 6

3 cloves

garlic

1 tbsp

unsalted butter

2 leaves

thyme

Then Add garlic (mashed a bit), thyme and usalted butter to the pan. The second unsalted butter is fullt melted, render the side of steak/fat side for about 1 minutes each, then turn off the heat and give the steak a rest for 5 minutes before it ready to serve, while it rested, pour the waste of fried butter into top of the steak. Then it is ready to serve with mushroom sauce. If you take much time to make the steak, reheat the mushroom sauce again.

Enjoy your meal!
More delicious ideas for you