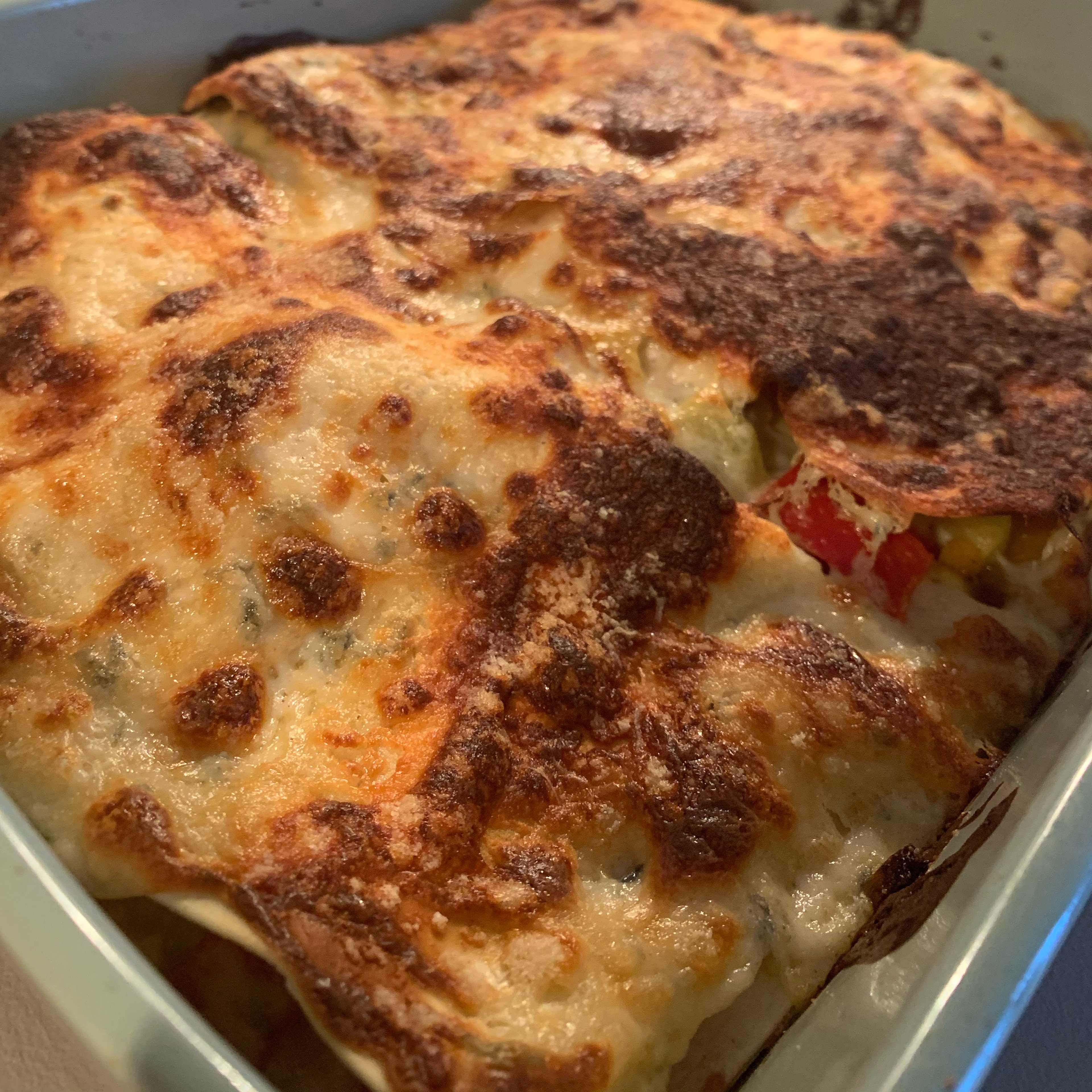 Veggie Lasagne with Gorgonzola Béchamel 💚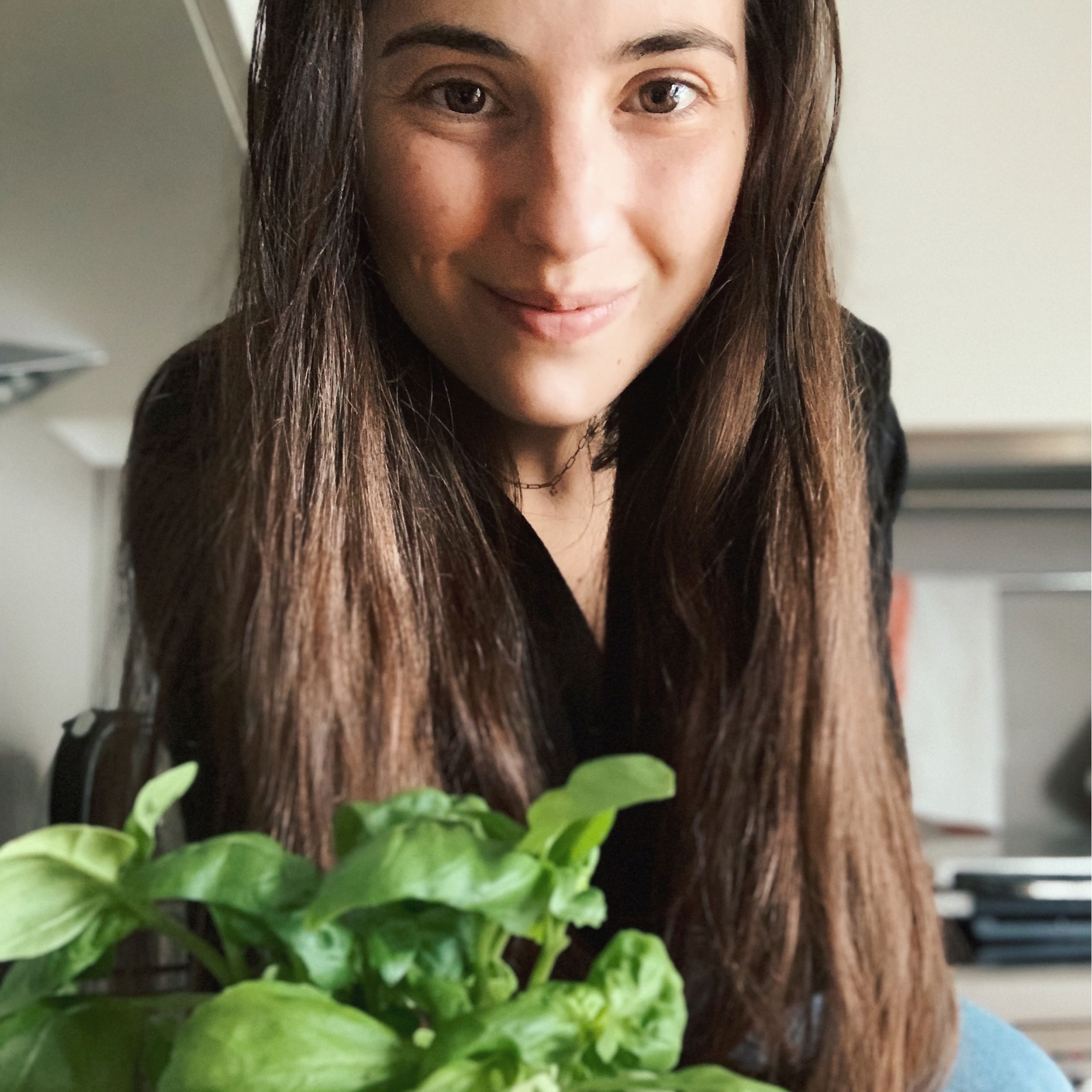 "Perfect for a Sunday's cooking session - to go with some nice wine! 🍷"
Utensils
frying pan, baking tin
Step 1/ 10

1

onion

1 tbsp

extra-virgin olive oil

Add olive oil to a pan and when hot, add the finely cut onion.

Step 2/ 10

1

green zucchini

1

eggplant

2

pepperoni

1 tsp

salt

1 tsp

pepper

1 tbsp

parsley

Wash & cut the vegetables, then add them to the pan. After a couple of minutes, add parsley, salt & pepper. Let the vegetables cook until they are soft.

Step 3/ 10

500 ml

milk

50 g

butter

50 g

flour

1 tsp

salt

Prepare béchamel sauce: add butter to a saucepan and let it melt over low heat. Remove from fire and add flour in small doses. When condensed, add warm and slightly salted milk step by step. Let it cook for 2-3 minutes until you obtained a dense sauce. Remember to keep whisking through all the steps!

Step 4/ 10

Remove béchamel sauce from fire. Cut Gorgonzola cheese into small pieces and add to the béchamel. Mix until obtaining a soft sauce.

Step 5/ 10

Add oil to a biking tin and start layering the lasagne: add a layer of lasagne pasta and then cover with the cooked vegetables.

Step 6/ 10

Add a layer of Gorgonzola sauce.

Step 7/ 10

40 g

grated Parmesan cheese

Add a layer of Parmesan cheese.

Step 8/ 10

Repeat for 3 layers: adding lasagne pasta, vegetables, Gorgonzola sauce and parmesan cheese. Only use Gorgonzola sauce, Parmesan cheese and olive oil for the top layer.

Step 9/ 10

Oven bake at 220 degrees for 20 minutes.

Step 10/ 10

Let the lasagne rest 5-10 minutes before serving.

Enjoy your meal!
More delicious ideas for you