Vanilla rice pudding with spiced pear compote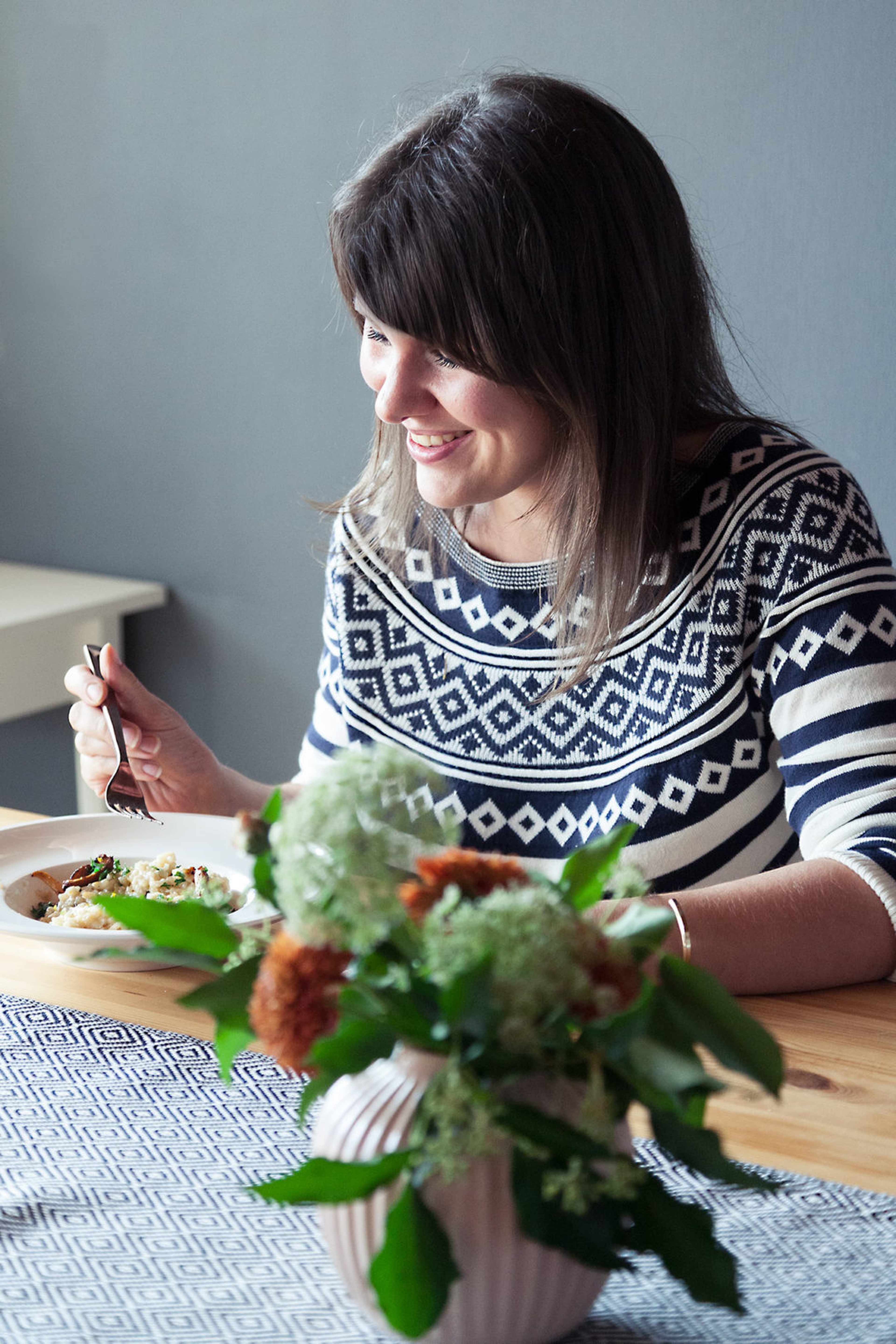 "Cream, butter, and vanilla make this rice pudding feel indulgent and special. The pear compote is full of warming spices, like cinnamon, cardamom, clove, and nutmeg, making it the perfect soulfood for cold days."
Utensils
Prep&Cook universal blade, vegetable peeler, Prep&Cook multicooker, serving bowl or sealable jar, fine grater, citrus press, cutting board, knife, Prep&Cook stirring blade, serving bowls
Apple pear compote
How to scrape a vanilla bean
How to zest citrus fruits
Step 1/ 4

½ kg

pears

20 g

cane sugar

¼ tsp

ground nutmeg

⅛ tsp

ground allspice

⅛ tsp

ground clove

⅛ tsp

ground cardamom

1 tsp

ground cinnamon

⅛ tsp

salt

¼

lemon

Prep&Cook universal blade
vegetable peeler
Prep&Cook multicooker
serving bowl or sealable jar
fine grater
citrus press
cutting board
knife

Peel pears and remove stem. Cut into large chunks and remove core. Add pears to the bowl of the Prep&Cook fitted with the universal blade. Add some of the cane sugar, cinnamon, nutmeg, allspice, clove, cardamom, salt, lemon zest, and juice. Cook and blend everything on level 4 at 90°C/190°F for 20 min. Then, purée for approx. 40 sec. on level 10. Transfer the compote to a serving bowl or to sealable jars.

Step 2/ 4

½

vanilla bean

½ l

milk

25 ml

cream

20 g

cane sugar

⅛ tsp

salt

Insert stirring blade to bowl. Split and scrape vanilla bean. Add milk, cream, remaining cane sugar, salt, vanilla bean seeds, and pod, and warm for 8 min. at 95°C/200°F.

Step 3/ 4

Add rice and continue to cook on level 1 at 95°C/200°F for 30 min.

Step 4/ 4

If desired, add butter and stir to combine. Let the rice pudding rest for 15 min., then transfer to serving bowls. Top with pear compote and enjoy!

Enjoy your meal!
More delicious ideas for you