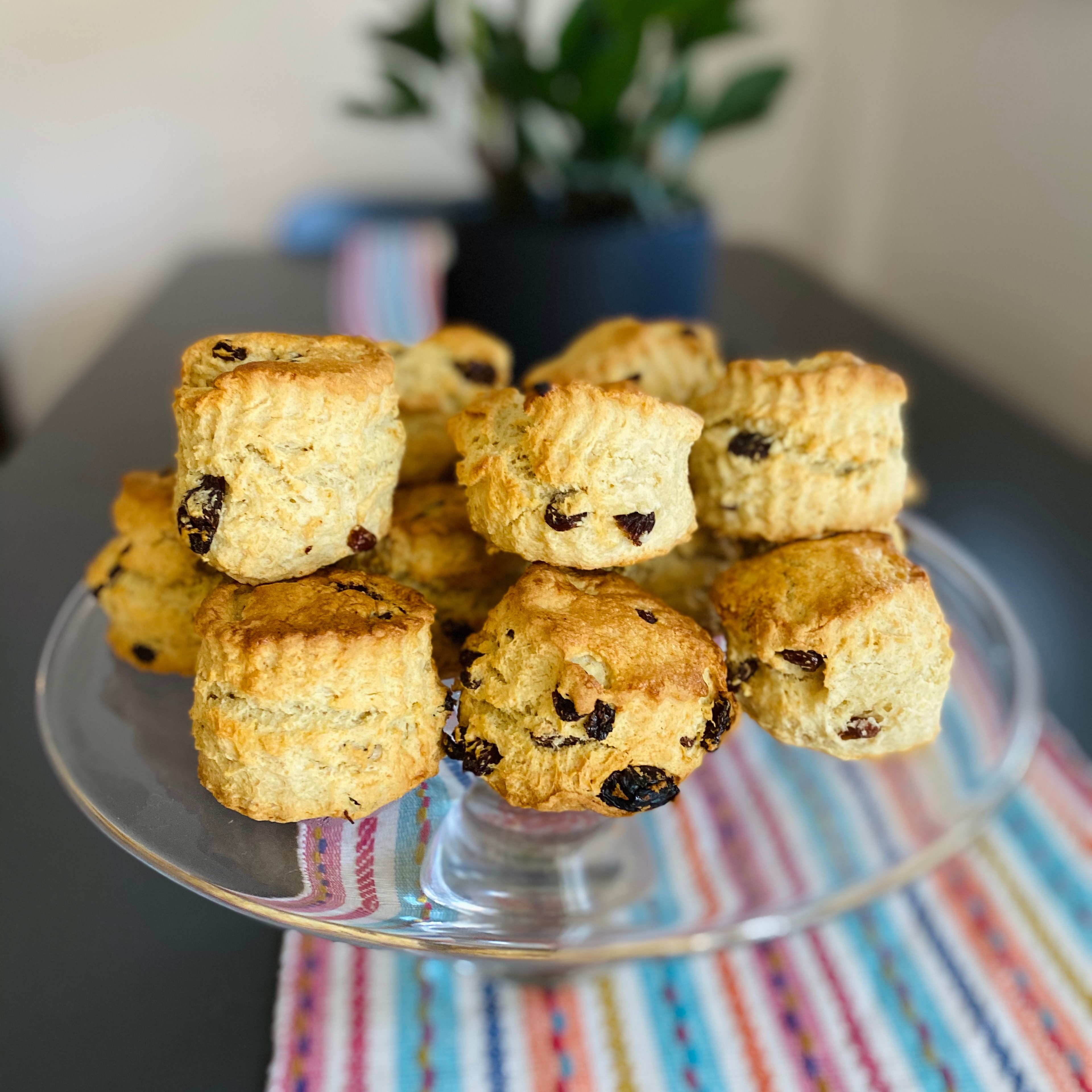 Traditional English Scones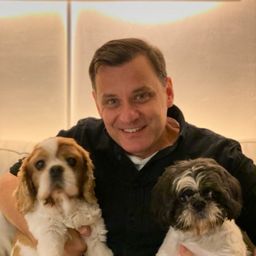 "These traditional English scones are delicious with strawberry jam!"
Take an
easy quiz

and discover more recipes you'll love!
Step 1/ 12

66⅔ g

self raising flour

16⅔ g

unsalted butter

⅛ tsp

salt

⅛ tsp

baking powder

Add the flour, salt, butter, and 1 heaped tsp of baking powder to a big mixing bow and mix everything with your fingers until it resembles fine breadcrumbs.

Step 2/ 12

Mix the sultanas in.

Step 3/ 12

Mix one egg and divide it into two. About 25g each half.

Step 4/ 12

24⅞ ml

whole milk

11¾ g

caster sugar

⅛

egg (mixed)

⅛ tsp

vanilla extract

In a jug, mix the milk, 1 half of the egg mixture, caster sugar and the vanilla extract.

Step 5/ 12

Add **most** of the mixture to the flour, leaving about 50ml to the side to egg wash the scones.

Step 6/ 12

Mix em with a spatula or wooden spoon to bind everything. Don't over work the mixture.

Step 7/ 12

Tip it out onto the table and finish binding it with your hands.

Step 8/ 12

Don't over work it. It should not feel sticky to your hands.

Step 9/ 12

Roll it out to about 1/2 in., or thicker if you prefer.

Step 10/ 12

Cut them out with a scone cutter.

Step 11/ 12

Put them on a tray and egg wash there to off the scones.

Step 12/ 12

Put them in a pre-heated oven (180 Celsius) for 20 mins.

Enjoy your meal!
More delicious ideas for you